Teenagers need money too. They want to be able to spend their own money to buy clothes, electronic gadgets, food, hang out with friends, and maybe just look cool.
If you are a teenager looking for ways to make money without a job, you've come to the right place.
I know what it takes to earn extra cash as a kid because before turning 16, I was already making money from all kinds of gigs…lots of money actually. Thing is, I have always been a hustler.
By starting to earn as a teenager, I was introduced to the concept of hard work (industry) and the value of money early on.
These money lessons and skills have stuck with me and helped me improve my finances even in my adult years. They were also why I could live comfortably and make money as a college student.
How To Make Money as a Teenager Without a Job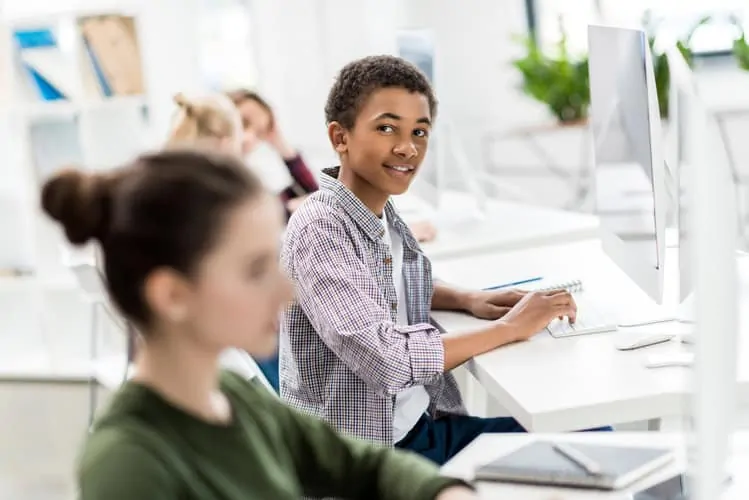 The list of ways to make money below combines opportunities for teens of all ages. So, whether you are 13, 14, 15 or 17 years old, there's a gig for you.
As a teen, you probably can't apply for most traditional jobs, so these not-so-traditional gigs are great places to start your adventure.
Note that some of these jobs will require you to get parental consent depending on your age.
1. Sign up for Swagbucks
Swagbucks is a free rewards site that offers members various ways to make money on the side. You can answer surveys, play games, watch video ads for money, search the internet, and more.
It is free to join starting from age 13, and when you sign up, they give you a $10 welcome bonus.
Over the years, Swagbucks has paid its members more than $800 million. They hold an A+ rating with the Better Business Bureau and a Trustscore of 4.3/5 from more than 30,000 reviewers on Trustpilot.
Join Swagbucks and get $5 free!
2. Babysit
Babysitting is a very classic way for teenagers to make money after school, on weekends, and during the holidays.
With pay rates averaging $10 or more per hour, you could really earn some cool cash with this gig. Start with friends and family and expand your reach from there.
Serious teen babysitters can use this Babysitting kit to look more professional, get paid more, and earn some respect. You should also consider getting first aid and CPR training, as it may come in handy.
Babysitting jobs are available online on Care.com, Babysits.ca, and CanadianNanny.ca; however, these sites may require you to be at least 18.
3. Use Grocery Receipt Apps
Grocery cash back apps such as Caddle, Checkout 51, TopCashback, Receipt hog, and Ibotta pay you to scan your grocery receipt and upload it.
Get out your smartphone and upload the purchase receipt if any items are listed on the weekly app offers.
After your receipt is processed, cashback is credited to your account, and you can later cash out via cheque (check) or PayPal.
Canada: Caddle ($1 bonus), Ampli, and Checkout 51.
United States: TopCashback, MyPoints, Ibotta, and ReceiptHog
Canadians can also use the free KOHO prepaid card to earn up to 5% cash back when they shop.
4. Walk Dogs
Dog walking will help you get around – away from the computer, phone, and all that bad screen time, and into the outdoors. Basically, you get some exercise and extra cash at the same time.
Dog walkers can earn up to $10 for a quick 30-minute walk.
If you are 18 years or older, you can also sign up for Rover, a dog-walking service, to find jobs.
Learn more about Rover in this review.
5. Sell Your Stuff
If you have old unused stuff lying around, you can make quick bucks by selling them. For example, you could sell old electronics, video games, and DVDs online using Decluttr.
If your parents have some lying around, ask them if they are willing to have you get rid of them.
Old school books, toys, bikes, and clothes can be sold on eBay, Kijiji, Facebook Marketplace, and Craigslist. You can also sell used books on Bookscouter.
Be careful if you have to meet up with a stranger to complete a sale. Ask your parents to come along so you can stay safe.
6. Start a Blog
Blogging is a great way to make money for both teens and adults.
A blog is where you write about interesting topics, and when people start reading it, you can choose to advertise useful products to them as well. When they view adverts or make a purchase, you make money.
It takes a while to attract visitors to your blog. Start with friends and family, and you can also promote it on social media.
A blog can continue to make you money long after you become an adult. In fact, it can become your full-time job.
Here's my detailed guide to starting a blog that makes thousands of dollars every month.
7. Play Video Games
If you love playing games, Mistplay rewards you for doing so with free gift cards (Amazon, Visa, Google Play, iTunes, PlayStation, Nintendo, and more.
You can sign up for free starting at age 13 and invite friends for even more rewards.
Mistplay has a 4/5 rating on Google Play from more than 119K reviews and more than 3 million members.
Sign up for Mistplay (Android).
Alternatively, you can earn using the Lucktastic game app for Android devices or Cashyy.
8. Get Paid To Walk
Believe it or not, some apps pay you to exercise, and the most popular of them all is the Sweatcoin App.
Sweatcoin rewards you with 0.95 Sweatcoin for every 1,000 steps. You also get 5 sweatcoin for every friend that signs up using your referral link.
You can exchange your coins for rewards, including Apple Watches, sports gear, iPhones, PayPal cash, fitness classes, Yoga classes, and more.
Even better, Sweatcoin is available to teens starting at age 13.
9. Help Out at Home
Granted, you won't get paid for every chore you do at home. You are already being fed and clothed by your parents, so it's fair to ask you to contribute your fair share.
That said, you may earn a little bit of money if you are willing to go above and beyond.
As a teenager, my parents paid me to work alongside other employees at their water packaging and pool maintenance businesses. This continued even when I was in university, and I worked during the holidays.
10. Become a Tutor
If you are a straight-A student, you can tutor other kids part-time. Whether it's math or science, some parents need tutors for their kids.
Excel in a foreign language? You could get paid to provide lessons to other kids who want to learn a second language.
Adults who want to make money with tutoring can check out VIPKid to earn up to $22 per hour.
11. Work as a Proofreader
If you have an eye for catching grammatical errors, this gig could make you some money. Proofreaders take a final look at written documents before it goes for publication.
You can find proofreader jobs online on Upwork, Freelancer, and Fiverr.
Proofreading can pay you enough money as a full-time job and is a great option for college students. Learn more about how to make the most of it with this proofreading course.
12. Scan Groceries for Money
Scan your grocery shopping for money using a phone app or handheld scanner.
In Canada, Nielsen Homescan pays you to scan your weekly grocery shopping. Ask your parents to sign up, and you can do the weekly scanning.
In the US, the program is referred to as Nielsen Consumer Panel.
Learn more in this Nielsen Homescan review.
13. Work as a Pet Sitter
If you like dogs and cats, you can work as a pet sitter. Start with your neighbours and family friends, and they will spread the word if you are a great pet sitter.
You can take care of people's pets at their homes, or if your parents are okay with it, they can also bring the pets to your house.
One platform for finding pet sitting gigs is Care.com and Petsitter.com.
14. Sell Your Photos
Even if you don't have a professional camera, you can use your smartphone to capture interesting photos and sell them online. Sites for selling stock images include iStockphoto and Shutterstock.
You can also extend your photography skills and offer to cover weddings, birthday parties, and other events for a fee.
15. Deliver Food
If you are 18 years or older, you can deliver food and other grocery items to customers in your area. Here are some of the popular food delivery apps to try:
DoorDash: Available in thousands of cities in the U.S. and Canada. You can choose your own schedule for delivering food from local restaurants using a car, bicycle, or scooter.
Here's how DoorDash works for drivers.
Instacart: Work as a full-service shopper and make money delivering customer orders. Get more detail in this Instacart review.
16. Help Out a Senior
Provide errand services for seniors. You could help them with their shopping, gardening, snow shovelling, house cleaning, dog walking, and more.
They may also ask you to help them solve technical problems. For example, to teach them how to use a new device or smartphone.
Related reading:
Make Money Online as a Teenager
Using a smartphone, tablet, or computer, 13 to 18-year-olds can easily make money online.
17. Complete Surveys
Several paid survey sites allow teens aged 13 and older to become members. At this age, you've already got many opinions that are worth something.
While you won't earn much money sharing your opinions, every little bit counts.
Completing surveys is also one of the easiest ways to earn extra cash as it requires no previous experience. As long as you have access to a smartphone, tablet, or computer (with internet), you are good to go.
Two legitimate sites to consider are:
Survey Junkie: Join for free here and start earning. Survey Junkie is available in Canada and the United States, and they are well-rated online by real independent users of the platform.
Ipsos i-Say: In addition to surveys, i-Say members also earn rewards by participating in polls, draws, and referring friends. Sign up for i-Say or read this i-Say review for more details.
18. Install an App
Installing money making apps is one way to make money as a teen. These apps track your internet usage on the device they are installed on and reward you for it.
Read their fine print to be sure you are comfortable with the data being collected and how it is used. Examples are:
Mobilexpression: Get a $5 Amazon gift card after keeping it installed for 7 days. You must be at least 18 years of age. Sign up for iOS or Android.
SurveySavvy: Install SavvyConnect on your smartphone, desktop, or tablet to earn $5 per device each month. You must be at least 14 years old.
19. Complete Gigs on Fiverr
You can sign up for Fiverr starting at age 13. This platform offers hundreds of jobs you can provide for $5 or more.
For example, on Fiverr, you can offer voiceovers, freelance writing, web design, logo design, translation services, illustrations, video editing, music lessons, coding, gaming, and more.
As you become more experienced, you can actually earn up to $1,000 per assignment.
20. Start a YouTube Channel
Young stars are made on YouTube every day.
If you like to record videos of yourself doing stuff – singing, playing a musical instrument, reviewing a product, or creating anything, "Youtubing" could be for you.
Here's a post about child influencers making up to $1 million per year on the platform.
You don't need to go viral with all your videos, a few thousand views here and there could make you money. Just don't forget to turn on Google Adsense for the money-making part!
21. Become an Instagram Influencer
Like Youtube, teens can also become influencers on Instagram and make money with sponsored reviews, posts, and affiliate marketing. You can join the platform starting at age 13.
The size of your follower base matters for this gig, as advertisers want to see real engagement with their promotions and adverts.
While an Instagram influencer job is not for everyone, if you break out of the pack, you could potentially get paid between $100 and $1,000 per Instagram post.
22. Sell Crafts on Etsy
You can sell crafts online on platforms like Etsy.
Things that sell well on Etsy include arts and crafts, personal care items, woodwork, home decor, posters, and more. Teens can join Etsy starting at age 13 if their parents are involved.
If you are good at design, you can also design t-shirts, bags, coffee mugs, totes, etc., online and make money on CafePress.
23. Work as a Virtual Assistant
If you are organized, you could work as a virtual assistant for a small business or blogger.
Some of the tasks virtual assistants provide include customer service support, social media management, scheduling, bookkeeping, and data entry.
The average hourly pay for virtual assistants ranges from $10 to $30. And this gig can help you learn a lot about what it takes to run your own business in the future.
Want to learn about becoming a Virtual Assistant? Check out this course.
24. Rate Music for Money
Review music on SlicethePie and get paid. It is not just music, but the site also offers reviewers opportunities to provide feedback on clothing and accessories.
Your review helps upcoming artists and fashion designers to improve their music or products. You can withdraw your earnings via PayPal starting at $10.
Another site you can try is MusicXRay.
Related reading:
Traditional Ways to Make Money as a Teen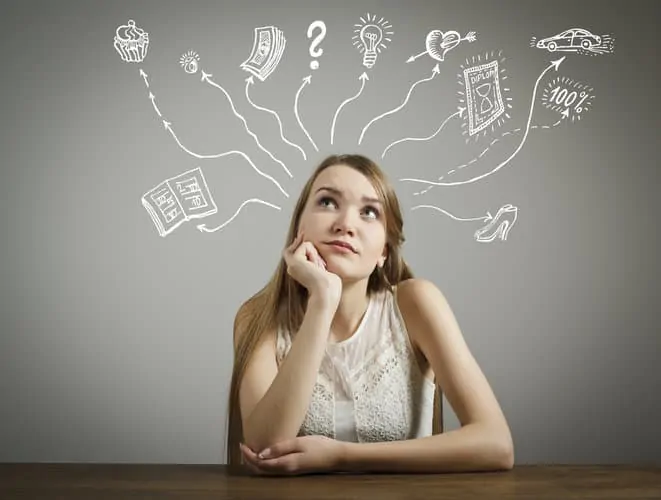 While these gigs will likely not make thousands of dollars for you as a teenager, they are time-tested and work.
25. Get a Paper Route
If you are 13 years old or older, a paper route is a classic way to earn extra cash. This gig is also great for teaching you about time management and responsibility.
While paper routes for kids are not as common as they once were, they are definitely good jobs for kids starting at age 13.
26. Work at a Retail Store
Starting at 16 years of age, you can apply to work in a retail store as a cashier or retail sales associate.
This job can boost your self-confidence as you interact with shoppers, and you can add it to your resume. Teens can also apply to work in a grocery store as a stocker, cashier, or grocery bagger.
27. Run a Lemonade Stand
This is another classic job teenagers have been doing forever.
It is straightforward. Find a well-trafficked spot close to your house and sell cold drinks, baked goods, cookies, and other treats during the summer months. Put on a big smile and keep everything looking clean.
In some locations, you may need to get a permit to open a lemonade stand, so do your research beforehand.
28. Do Odd Jobs in your Neighbourhood
There are odd jobs for every season, and you can make money no matter your age.
Some of the tasks you can complete in your neighbourhood in exchange for payment include:
Mow lawns and pull weeds in the summer
Rake leaves and trim bushes in the fall
Shovel snow on driveways in winter
Wash cars
Clean garages
Paint fences
Clean gutters
Clean homes
29. Work as a Referee
Work as a referee or sports coach at your local community centres and kids' sports leagues. If it's a game you love, this is as close as you will get to earning free money while you play.
30. Work at a Restaurant
Teens can work at a restaurant serving tables, working in the kitchen, or as a cashier.
While you may not earn more than minimum wage, the $10+ per hour pay plus tips that come your way are very much worth your time.
31. Become a Golf Caddy
Living close to a golf course comes with benefits. Chat with the management or any of the patrons and offer your services to help golfers carry their bags, clean their balls, rake bunkers, and hold flags on putting greens.
In addition to the standard caddy pay, you could also earn some good tips.
One other gig that pays on a golf course is to go hunting for lost balls, as golfers lose a ton of balls in the hazard areas.
Ask for permission to collect them after hours and resell them after giving them a good cleaning.
32. House Sit
When people go on vacation for an extended period of time, they may ask friends, family, or even paid house sitters to check on their home while they are away.
You may be asked to mow the lawn, water the garden, feed pets, collect mail, and more. If you do a good job, you will start getting referrals in no time.
33. Become a Lifeguard
If you can swim and have the necessary qualifications, you can work as a lifeguard at your local public or private pools.
Lifeguards earn a decent wage, so this is no gig to thumb your nose at.
34. Work at a Movie Theatre
Find work at a movie theatre as a cashier, usher, or server. Legend has it that movie theatre workers can score free popcorn easily!
35. Host a Garage Sale
Talk your parents into decluttering and help them to set up a garage sale. Put up posters in your neighbourhood to attract buyers.
You can also help neighbours and friends with their garage sales for a small fee. If you are handy, a garage sale is a good time to sell your crafts.
Related reading:
Making Money as a Teen
Making money as a teenager can help you pay for small everyday expenses while also saving for future ones. Don't take the money you have earned for granted. You have put in your time, and that time is worth something.
Chat with your parents about ways to save or invest your money so you can earn a return. For example, you could start off with a children's savings account.
The cash you set aside can help to pay for your first car and even fund part of your college upkeep.
The various jobs you try can help to boost your resume and make it easier to find a full-time job later in the future.
Don't forget about safety. Always keep your parents or legal guardians in the loop as you take on side hustles. Ensure they are aware of what you do so they can advise on how best to make money while staying safe.
Want to earn some cash as a teenager, this list is for you. Be sure to bookmark it for later!