The best work from home jobs in Canada can help you pay your bills, save for retirement, and earn a living while working remotely from anywhere.
A work from home job is not just flexible, it also helps you to save money on daily commuting, work clothes, and more.
Work from home jobs are the future. Consider the recent lockdowns and you will see why remote jobs are only going to increase in popularity as employers look to bolster their operations against unforeseen disruptions.
Whether you are looking for a side gig you can do online or want to entirely replace your 9-5, there are many ways to earn an income without leaving the comfort of your home.
Read on to learn about some of the best work from home jobs in Canada that require no previous experience, degree, or significant investment.
Many of these jobs can also be done on the side as part-time gigs.
Work From Home Jobs Pros and Cons
Work from home jobs are not without their ups and downs.
Pros
They are flexible. If you are a stay-at-home mom or student, the flexibility to adjust your schedule can mean everything. You can work from anywhere.
No commuting to and from work which saves time and money – no gas bill, transit fare, expensive work clothes, etc.
You are in control and can plan your day to be as efficient as possible. You can dress comfortably and informally in your own home.
More time with your family and loved ones.
Reduced stress and interruptions from endless in-person meetings and office politics.
It can help you become independent and your own boss.
Cons
You must be disciplined or you will become less productive.
It may become challenging to unplug from work.
A lack of in-person interaction may become depressing.
You may be distracted by kids and house chores.
Others may view you as not being productive because you work from home.
Your home internet may not always be reliable.
Legitimate Work From Home Jobs in Canada (No Degree Required)
The best work from home jobs in this post are available in Canada (Toronto, Ottawa, Calgary, Winnipeg, Vancouver, etc.) and the United States.
They do not require a significant amount of upfront investment or experience and are suitable for stay-at-home moms and students who need flexibility.
1. Work as a Proofreader From Home
If you easily spot grammatical, spelling, and punctuation errors, proofreading may be a great home-based job opportunity to try out.
Proofreaders review final drafts of documents and fix the remaining errors in order to finalize the document for publication. And, their services are in high demand.
How much do proofreaders make?
As per PayScale Canada, the average proofreader salary in Canada is $44,621. Your earnings vary based on your years of experience and you can earn up to $45 per hour.
How to get started as a proofreader:
The Proofread Anywhere course by Caitlyn is considered to offer one of the best introductions you can get to start a proofreading business.
Start with their free workshop and it will give you some ideas on whether or not you want to proceed to the paid course. You can also learn about the various proofreading opportunities available.
A proofreading gig is one of the best online part time jobs you can do from home in Canada.
2. Become a Blogger and Work Remotely
You can blog remotely from anywhere in the world as long as you have access to the internet. This is why blogging is the go-to for many folks who plan on becoming nomads.
Bloggers can write about anything that interests them. Once you build a following, you can market products and services to them and you can also make money from paid advertisements.
How much do bloggers make?
It all depends on how successfully you can monetize your traffic. You can earn anywhere from $1,000 to $50,000+ per month.
How to start your blog: Check out this 6-step guide to learn about how you can start your money-making blog without prior experience.
For web-hosting, Bluehost offers beginners a superb and cheap hosting option starting at $5.95 per month. You can also check out Siteground.
Note that blogging does not have to be full-time. You can blog as a part-time side hustle while keeping your day job.
Also, you don't need prior experience to succeed at blogging. That said, you will need lots of grit as blogging requires a long-term investment in effort.
3. Start an Online Store
An online store that sells what customers are looking for in 2022 is almost bound to be successful if you have the right strategy in place.
As per Statista, retail e-commerce growth worldwide is expected to grow to over $5.4 trillion USD in 2022.
What do you need to start an online store?
Whether you have your own products or plan to dropship and have manufacturers/merchants ship products directly to customers, starting an online store has never been easier.
Decide on your niche e.g. arts and crafts, clothes, furniture, software applications, online courses, jewellery, electronics, etc. and target market.
Choose a business name and register your domain.
Create your online store using Shopify and its ready-made templates.
Find products and list them.
Launch your online store and start marketing.
To get started,
Sign up for a 14-day free trial on Shopify and get all the tools you need to run your own business.
Dropshipping is available, so you don't need capital or need to hold inventory and can have suppliers ship directly to customers.
E-commerce is one of the best part-time work from home jobs you can do, and it works for students as well.
4. Work as a Transcriptionist
One other realistic work from home job you can do from anywhere in Canada is to work as a transcriptionist.
A transcriptionist converts audio files into text. You can work as a general transcriptionist or specialize in specific industries such as legal and medical transcription.
How much do transcriptionists make?
Transcriptionists earn anywhere between $15 and $30 per hour. As per Zip Recruiter, the average pay for a transcriptionist is $57,934 per year.
How to get started:
If you type fast and accurately while listening to audio files, this job can be a great fit. You can find jobs on Fiverr, Rev, Scribd, TranscribeMe, and Tigerfish.
Janet's course, Transcribe Anywhere, helps new transcriptionists build a successful business and find work.
You can also work as a Virtual Assistant and provide various services including transcription, email management, bookkeeping, copywriting, and more. Here are 275+ jobs you can do as a virtual assistant.
5. Participate in Market Research
Brands and businesses want to know what you think about their products and services and they are willing to pay to get your opinion.
This is where market research companies come into play. They create surveys and opinion polls and process the data into a useable format for their clients.
Joining a market research panel won't help you earn a living income, however, you can easily generate $50 to $200 every month in extra income.
What are the best survey panels to join?
Online paid surveys do not require any skill or experience, making them an easy way to get extra cash in your spare time.
6. Tutor Kids Online
Teaching English online to kids abroad has become popular in recent times. The basic tools you need include a decent laptop, a high-quality webcam, a headset with a microphone, and a good internet connection.
The curriculum and materials are provided to you and support is provided as required.
How much will you earn as an online tutor?
As per Glassdoor, the average basic pay for an online English teacher is $21 per hour.
How to get started as an online tutor:
VIPKid is one of the main platforms for online English tutoring and they pay up to $22 USD per hour depending on your experience.
Other companies that are hiring people to teach English as a foreign language include Qkids, Chegg Tutors, Preply, and TutorMe.
The qualifications required to become a teacher vary with the company you work for and you may need to:
Have a Bachelor's degree in any subject
Be a native, English speaker from Canada or the United States
Have some experience working with kids
Online tutoring is one of the best online jobs for college students in Canada and the U.S. It is also a great part-time work from home job.
7. Become a Freelancer
Join a micro-job or freelance site and make money offering one or a combination of services.
How to become a freelancer:
Choose a niche where you can showcase your skills e.g. data entry, graphic design, web design, social media management, writing, etc.
Find a platform. This is where you can look for clients and advertise your services.
Set your prices and showcase your previous work.
Keep improving your skills, ask for references/reviews, and scale up your business.
Where can you find jobs?
Freelancer, Indeed, Fiverr, Upwork, 99designs, Guru, Blogging Pro, Craigslist, and Contently.
What services can you offer?
Writing, transcription, proofreading, web design, mobile app development, book design, photo-editing, game design, social media advertising, content and email marketing, SEO, podcast writing, sales copy, scripts writing, voiceovers, video editing, music composition, virtual assisting, fitness lessons, and more.
8. Invest in Businesses
Peer-to-Peer lending (P2P) is a great way to earn passive income online.
P2P lending is a form of debt financing to businesses and individuals outside of the traditional loan system operated by banks.
How does online lending work?
Online platforms such as Lending Loop and Lending Club replace banks as the intermediary and directly connect borrowers (businesses) to investors (you).
The online P2P platform vets potential borrowers using specific criteria and grades loans to reflect the businesses' credit rating (risk).
You receive principal and interest payments until your entire loan is repaid.
Lending Loop is Canada's premier P2P lending marketplace. To get started, sign up here.
After you lend up to $1,500, you receive a $25 bonus when you enter the promo code e2189c during signup.
How much money can you make?
It depends on how much you lend and the type of loans you invest in. I invest in medium-high risk loans and my gross yield is just over 14% so far.
The higher the risk, the higher the chance a borrower could default on their loan.
Other investment options to make money:
A. Invest your spare change: The Moka app automatically rounds up your purchases and invests the difference using low-cost Exchange-Traded Funds. Learn more about Moka.
B. Invest in Stocks and ETFs: You can grow your net worth by investing using various products using stocks, ETFs, mutual funds, bonds, etc.
If you are comfortable with trading on your own, a no-trading-fee discount broker like Wealthsimple Trade can save you a tonne of money in investment fees.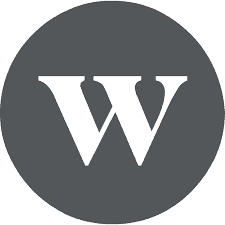 Trade stocks and ETFs for free
Available on all devices & legit
Great trading platform for beginners
$150 cash bonus when you trade $300
Alternatively, you can opt for a robo-advisor that does all the work for a low fee compared to your bank's mutual funds.
Related: Best Online Brokerage Services in Canada
9. Create and Sell EBooks
Some self-publishers are making a killing (i.e. millions of dollars in sales) selling their ebooks on Amazon without utilizing the traditional print publishing model where the publisher takes the biggest cut.
An ebook is a book that is published online. Using Amazon's Kindle Direct Publishing, you can put your ebooks up for sale and start earning royalties…up to 70% of the sale price.
How to get started?
The ebook Academy provides the most comprehensive learning about how to earn royalties on Amazon.
After you set the process in motion, you can continue to earn passive income without any effort on your part for years to come.
Other platforms where you can publish your ebooks include Nook, iBooks, and Scribd.
You can also use a blog and social media to create awareness about your ebook.
Are we missing any important work from home jobs on this list? Leave them in the comments below.