If you are here because you need to make $1,000 fast today, we have got you covered. Life happens! Maybe you need to quickly pay off your rent, pay off a credit card, repair your car, pay your household bills, go on a vacation to de-stress, or simply deal with an emergency.
A significant number of Canadians and Americans have less than $1,000 in their savings account. Seriously!
As per a GOBankingRates survey, as many as 58% of U.S. adults have less than $1,000 in savings, and as many as 32% have no savings at all. On the Canadian side, the statistics are similar, and 53% of millennials had less than $1,000 saved up.
Want to make a quick 1000 dollars? These 15 side hustle ideas can help you reach your goal within a week or less, even if you do not have a steady day job. They are legit and easy to do!
How To Make $1,000 Fast: Legal Ways To Make Money Online and From Home
Take your pick from these side hustles to rake in some cash quickly and address your money needs. Some of these tasks are online and doable from within the comfort of your home. For others, you need to get up and go hustle.
Depending on the gig, little or no experience may be required.
1. Earn Cash By Participating in Market Research
Believe it or not, companies and businesses are willing to pay you for your opinions to improve their products, increase sales, and expand their market share.
The data generated when you complete an online survey, test a product, or participate in focus groups, is worth a lot, and companies will reimburse you for the time you spend providing them with useful information.
Some easy tasks to make money quickly with the best-paid survey sites include: signing up, taking surveys, watching videos, browsing, shopping online, and referring friends.
My favourite survey sites offer various ways to redeem your rewards, including cash via your PayPal account, gift cards, merchandise, and more.
Some of the market research companies worth checking out are:
A. Survey Junkie: This popular survey site offers members lots of opportunities to earn daily. Sign up here, or learn more in our Survey Junkie Review.
B. Swagbucks: There are over ten ways to earn cash on this site, including a $5 sign-up bonus. Redeem cash via PayPal when you need the money. Swagbucks has paid its members over $920 million to date. Check out my Swagbucks review.
C: Branded Surveys: Get started with this site and earn points you can redeem for cash and various gift cards. Sign up for Branded Surveys.
D. Pinecone Research: This is considered one of the best paying opinion sites. When you join, you can earn $3 to $5 per survey. Read this review of Pinecone Research for more details.
E. Ipsos i-Say: Operated by one of the world's most popular survey panels, Ipsos, this survey site is great for earning rewards. Sign up with i-Say.
F. PrizeRebel: This survey company is similar to InboxDollars and Swagbucks. You earn rewards when you answer surveys and complete various simple tasks. Visit PrizeRebel.
G. Lifepoints: This survey site offers a lot of high-paying surveys daily. You can redeem your points for e-gift cards and cash using PayPal. Sign up for Lifepoints.
While online paid surveys won't get you 1,000 dollars within a day or make you rich, this gig can get you started on your way. They are also useful if you have nothing else to do with your time.
2. Use Cash Back Apps
You can reach your $1,000 target by keeping some of the money you already spend.
The best cash back apps can give you up to 35% cash back when you do your online shopping. This applies to most things you buy regularly, like groceries, clothing, household supplies, etc.
This is free money, and you should take advantage of it. Some of the best paying cash back apps include:
A. KOHO (Canada only): If you are a resident of Canada, the free reloadable KOHO prepaid card and budgeting app are a combo you don't want to miss out on. It pays you unlimited instant cash back (up to 5% extra back at some stores) on all debit or cash purchases, and your balance grows at a 2% % interest rate. Learn about KOHO or sign up for a $20 bonus using our promo code CASHBACK.
B. Rakuten (Canada and the U.S.): Earn cash back at more than 2,500 stores. Simply make your purchase at your favourite store using the Rakuten website or app, and earn back some money. There is also a $30 welcome bonus when you sign up here and make your first qualifying purchase of $30 or more.
C. Ampli: Ampli is an RBC-owned cash back rewards app that pays you when you shop at hundreds of locations in Canada. You can cash out your earnings using Interac e-Transfer.
Unlike taking up a side job, cash back apps offer a passive way to make extra money every month.
3. Do Freelance Work Online
Companies and individuals are willing to pay you to complete simple tasks. The job you take on may be related to your current skills, or in many cases, are so mundane that little or no expertise is required.
For example, a cursory search online (on Fiverr) shows that there are tons of paid gigs, including people who are willing to pay someone to record a voice-over, design a logo, write an article, edit a resume or cover letter, proofread, translate, transcribe audio, edit a video, design a website, enter data, give relationship advice, help with bookkeeping, create a prank, and hundreds of other gigs.
These quick side hustles pay cash and are great for making $1,000 within days!
Great sites to find freelance work include:
Fiverr
Freelancer
99 Designs
Upwork
If you decide you want to turn freelancing into a longer-term project that continues to make you money, some options you can develop into a business include:
Here are some other sites to find freelance jobs.
Related: 13 Work From Home Jobs That Pay Well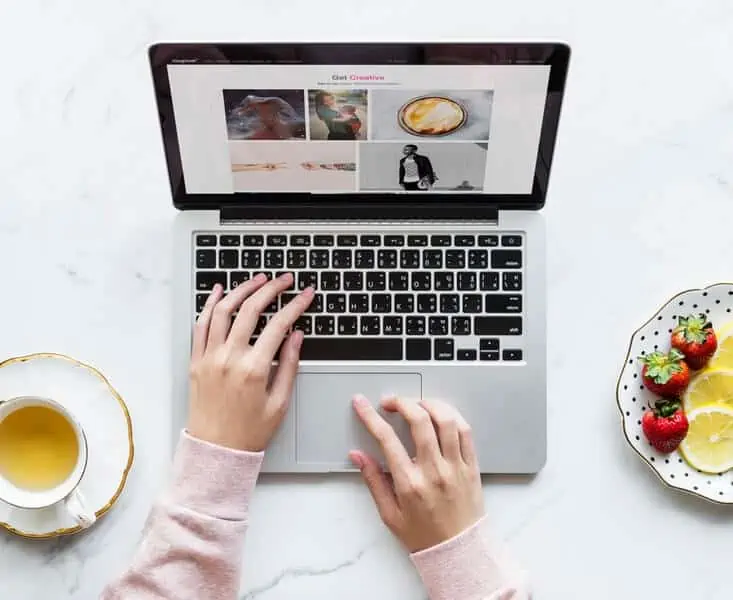 4. Start a Blog
You can make money when you have a blog that attracts visitors. If you don't mind sharing information with others, a blog is one way to generate extra cash. Blogs make money from advertisements, affiliate marketing, sponsored posts, and selling products and courses.
Hosting your blog online is cheap, starting at a price as low as $3.95 USD per month with Bluehost ($5.95 CAD/month).
While a new blog will likely not make you money (or $1,000 for that matter) in its first week, it is an excellent way to make thousands of dollars in passive income every month.
Check out this detailed 6-step guide on how to start a profitable blog.
If starting a blog is a project for another day, you can consider making quick cash by writing for existing blogs.
All things considered, blogging is one of the best ways to make money online, even if you are a newbie. If you stick with it, blogging can help you make up to $10,000 per month.
How To Make $1,000 Dollars Fast Without a Job
Don't have a 9-5 full-time job? You can still earn up to $1,000 within a week by taking on side hustles in your area.
Common ways to earn money without a job include ridesharing gigs, food delivery, car rental, and more.
5. Deliver Food With Uber Eats and DoorDash and Make Money
Become a Delivery Driver With Uber Eats
Uber Eats is one of the best food delivery platforms available in thousands of cities worldwide.
You can sign up to become a delivery driver with Uber Eats if you have a valid driver's license, a 2- or 4-door car less than 20 years old, proof of vehicle insurance, and are at least 21 years old. You will also need to pass a background check.
You can deliver as many or as few hours as you want on your schedule and cash out earnings easily. You also keep 100% of the tips you get. This side gig is a great way to bring in extra income.


Monetize your spare time and earn cash by delivering groceries within your city on your schedule.
DoorDash: DoorDash drivers earn up to $23 per hour, depending on their availability, location, and customer tips. If you have a car, scooter, motorcycle, or bike, you can deliver groceries and restaurant food in your area during your free time.
Earnings are paid out immediately, and this gig can get you upwards of $150+ daily. Here's how Uber Eats and DoorDash work.
Instacart: will pay you to work as an in-store shopper and assist people with their grocery shopping, or you can go a step further as a full-service shopper and not only shop but also deliver the order. The money you earn is paid out weekly via direct deposit or check.
Two other companies that offer similar opportunities are Postmates, Uber Eats, and SkipTheDishes.
Even if you already have a job, a good delivery driver gig can help you make an extra 1,000 dollars monthly.
Related: Best Food Delivery Jobs in 2023.
6. Play With Dogs For Cash
If you like dogs and cats, you can earn quick cash and a livable income from pet-sitting, dog walking, pet boarding, home-sitting, and more.
Rover gives you all the tools to set your prices and start earning on your schedule. Earnings are available for withdrawal two days after you have provided the service.
Pet sitters earn $16.75 per hour on average. So, there is your $1,000 monthly if this gig is one you don't mind doing. Learn more in this Rover review.
7. Rent Your Car on Turo or Drive For Lyft and Uber
Rent out your car on Turo and let it start earning for you. Turo is the ultimate site for monetizing your car when you are not using it.
The site is free to use, you set your prices, and you will earn up to 90% of the fees paid by renters. In addition, Turo prescreens drivers, provides roadside assistance and protects your asset with up to $2 million in liability insurance.
Payment is made via PayPal within 5 days, and you can learn more about the platform in this Turo review.
If you have access to a vehicle and don't mind people, you can sign-up with Lyft or Uber to drive people around during your free time. Drivers can earn about $17.50 per hour.
Depending on how many hours you put in, you can raise all or part of your $1,000 cash needs in 1 week or so.
If you do not care about driving people you don't know around, you could deliver food orders to their doorstep instead. Companies that provide this gig include Uber Eats, DoorDash, and Instacart.
8. Sell Stuff You Don't Need To Raise Cash Fast
Who needs extra stuff lying around unused when you can make some quick money? Selling unused stuff is one of the fastest ways to make a quick $1,000.
If you have old books, CDs, DVDs, Blu-rays, video games, cell phones, clothes, and other items lying around your house, you can sell them for cash and clear the clutter.
And if any of these items is a collectible of sorts, you could make 1,000 dollars instantly.
Avenues for disposing of these items include:
Decluttr: This site helps you with most of the groundwork and logistics, including free instant evaluation using your phone, free labels, free shipping, and next-day payments (direct deposit, PayPal, or check).
Yard Sales and garage sales
eBay
Craigslist
Kijiji (Canada)
OfferUp (U.S.)
Amazon
Facebook Marketplace
You can take this even further and make a lot of legit money by reselling cheap used items you buy at a significant markup in price. Your seed investment is minimal, and your returns can be astronomical if done right!
Some services help you lower your bills automatically and find hidden ways to save money with your everyday purchases. You will be surprised to find how much money you can keep in your wallet without any radical change in your lifestyle.
The first free service is Trim Financial Manager (the U.S. only). This free app automatically analyzes your spending, helps you cancel unwanted subscriptions, negotiates a lower utility bill, and finds cheaper insurance.
The Paytm app used to help Canadians earn cashback when they paid their bills, but it is no longer available. Your best bet for debit payments is the KOHO prepaid Mastercard and app.
Other money-saving apps worth noting include:
Drop
Ibotta (the U.S. only)
In Canada, check with the CRA whether you have an unclaimed cheque. In the U.S., you could also find unclaimed money belonging to you by checking Unclaimed.org.
A little money here and there can add up to helping you reach your $1,000 goal.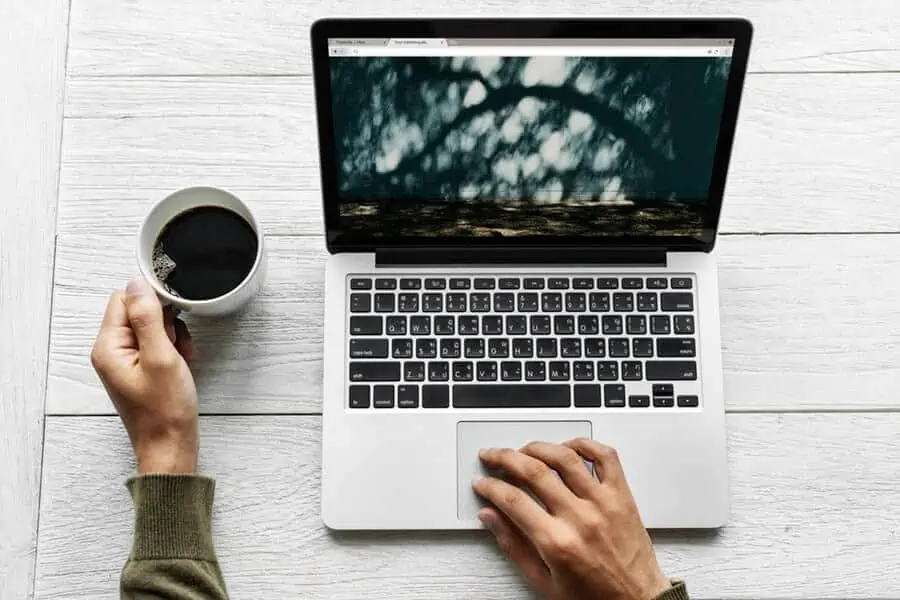 10. Teach Others English Online and Earn Cash
Parents in many non-English speaking countries worldwide (particularly China) are looking for native English speakers who can tutor their kids to speak the English language. They are also willing to pay for your services.
VIPKID is one of the most popular portals for this service, and they pay $14-22 per hour. You choose your hours and work from home using a laptop, handset, camera, and an internet connection.
You can also teach other things and advertise your tutoring services on online job boards or Craigslist.
Online tutoring won't get you $1,000 within 24 hours, but it is a start. Here's a detailed VIPKid review and a list of online tutoring sites.
11. Save Your Spare Change
Every dollar counts when you need a thousand bucks, like right now! This is even truer if the idea of selling your plasma, blood, sperm, or egg to make quick cash is not something you'd like to do.
Use automated savings apps like Moka (Canada), Wealthsimple (U.S. and Canada), and Acorns (U.S.). These apps automatically save/invest your spare change without noticing it and are great for generating passive income.
Wealthsimple: This is one of the most popular robo-advisors in Canada. The "Roundup" feature on the app also helps you to save your spare change automatically. Open a Wealthsimple account and get a $25 cash bonus.
Moka: This app is available in Canada and is similar to Digit and Acorns in the U.S. It helps you save money without feeling deprived. There is also a $5 bonus when you sign up.
Digit: The Digit app is available to Americans and helps to save automatically, budget, and meet your financial goals.
You can dabble in the stock markets to make money, but be aware of the risks.
12. Find a Part-Time Job
Sometimes, the easiest way to make one thousand dollars fast is to go the traditional route and find a second job or work extra shifts at your current job. Some job titles you can assume in the evenings or weekends include:
Babysitter
Lawnmower
Housekeeper
Bartender/Server
Gardener
Photographer
Events Manager
House painter
Handyman
If you are also good with DIY Arts and Crafts, you can make stuff and sell them online (e.g. on Etsy). These can pay good money.
A good handyman task or photography project can help you reach your $1000 dollar goal fast.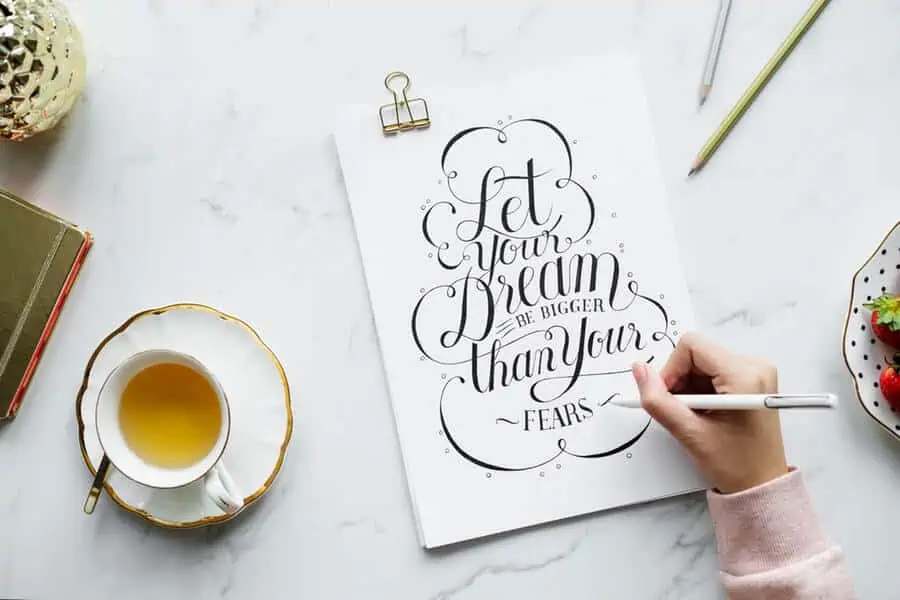 13. Cut Your Expenses and Save Money
In your bid to raise $1,000 dollars, you should also consider how to cut your current expenditures. Take a look at your budget and find ways to balance your income vs. expenses to free up some cash.
For example, cut your expensive premium cable down to a basic TV package, eat out less (try the $5 meal plan), cut your energy bill, quit smoking, don't pay for an extended warranty, DIY your car maintenance, cancel unused subscriptions, and avoid impulse purchases.
For more saving money tips, check out my post on 100+ ways to save money easily.
14. Maximize Bank Bonuses
It is a well-known fact that banks exist to make money. If you are strategic with your financial planning, you can also get in on the action (just a little bit…but be careful you don't give it all back!).
Some ways to earn bank bonuses include:
Collect credit card cash back: Use cash back cards when you spend money. Cashback offers may be more attractive for specific spending categories, so keep that in mind. Also, ensure you pay off your credit card balance on time to avoid interest fees.
Collect credit card sign-up bonuses: Banks may offer a significant sign-up bonus. Maximize their bonuses when it makes sense for your financial situation. Two prepaid cards, KOHO ($20 bonus) and STACK give you a bonus when you sign up. Neither of them needs your credit score for approval.
Open a new Chequing or Savings account: Online banks often offer juicy cash bonuses when you open a new account (e.g. Simplii Financial in Canada is offering up to $400). You can also earn one of the highest interest rates with EQ Bank in Canada. In the U.S., try Ponce Bank for high-yield savings.
While $400 is only a fraction of your $1,000 money needs, note that you will continue to save on monthly bank fees with these no-fee online bank accounts.
Related: Best Bank Promotions in Canada.
15. Rent Out A Room With Airbnb
If you have an empty room in your home or are on vacation, your spare room or vacant house could earn some real cash instead of just sitting empty.
Hosting guests and getting paid is easy. Simply list your empty room on Airbnb. Decide on your availability, prices, and house rules. Listing your space is free, and Airbnb backs up every booking with $1 million in property damage protection and $1 million in insurance against accidents.
Even if you do not have a spare room to rent, you can still make quick cash by renting out other things like your parking spot, storage space, or trailer.
16. Sell Used Clothes, Shoes & Accessories
If you have clothes, shoes, accessories, and anything else in good condition that you no longer use, consider selling your stuff on sites like eBay, Poshmark, or Depop.
Depending on the brand, how many items you're selling, and the popularity, you can make $1,000 fast in a few days or weeks.
If you have an eye for fashion, you could also shop at thrift stores, buy quality clothing, and flip them for a profit.
17. Wrap Your Car
If you don't mind advertisements on your car, an easy way to make money is to wrap your car. Many companies out there will wrap your car with ads or place a few stickers on it, and you can get paid.
To qualify, you generally need to drive a certain number of miles per day or week, have a newer vehicle in good condition, and live in an area where advertisers run campaigns. If you qualify, you could make up to $1,000 per month.
You can apply to have your car wrapped with companies like Wrapify, Carvertise, and StickerRide.
How To Make $1000 Fast as a Kid
You can make $1,000 fast if you are a teenager by honing your entrepreneurial skills. Check out our list of the best jobs for teens, or start with easy pickings like pet-sitting, babysitting, or doing odd jobs in your neighbourhood.
18. Babysit and Petsit
A great way to make some extra cash is by babysitting during your free time. Almost anyone can babysit as long as they like kids and have a positive attitude. Ask if you can babysit your neighbour's kids or post flyers around your neighbourhood.
Websites like care.com or sitly.ca are also great places to connect you with families who need a babysitter. As a teenager though, you will get most gigs by speaking to neighbours and using word-of-mouth advertising.
You can make around $15 to $20 per hour babysitting and can also consider walking dogs.
Make $1000 Fast Online
The internet and a bit of experience are all you need to make money for some jobs.
19. Become a Virtual Assistant
A virtual assistant helps people or businesses complete tasks they don't have time for. Virtual assistants help in various ways, including making phone calls, scheduling appointments, responding to emails, or posting on social media.
You can find virtual assistant jobs on freelance sites like Upwork or Freelancer, or online job boards like Indeed.
You don't need special skills or training for this job, as most clients will bring you up to speed on what they need done.
If you have organizational, communication, and time-management skills, offering your services as a virtual assistant is a great way to make extra money and earn you one thousand dollars fast.
20. Tutor Kids Online
If you're particularly skilled at one subject, like Science or Math, you can sign up to tutor students online and start making money.
There are many websites hiring tutors, like VIPkid, Magic Ears, and QKids. Requirements vary based on the website. You may need to have a Bachelor's degree or a certification, while with others, you won't.
Or, you can offer your services on freelance websites or simply post flyers around your neighbourhood. If you live near a school, there will be a high chance of students contacting you for your services.
The pay range varies, but you can make from $10 to over $60 an hour tutoring students.
21. Write For Other Businesses
Many websites outsource content writers to write articles on various topics. Anything you can think of, there's probably a niche for it. Articles are needed on topics like technology, personal finance, gardening, pets, automobiles, skincare, and more.
If you can write well and are knowledgeable in a certain subject, give it a shot! Even if you don't have expertise in the area, just do some research.
You can make anywhere from $100 to $300 per article or even more! One-off article writing gigs can be found on Fiverr, Upwork, or any other freelance site. Sites like What Culture, Listverse, and Cracked are always looking for writers as well.
22. Create An Online Course
Like blogging, you won't make $1,000 right away from creating an online course, but it can pay off in the end.
If you have expertise and knowledge in a certain subject that you think people can benefit from, try creating an online course. It won't be easy and will take some time, but once it's done, you can sit back and watch the money roll in.
Websites like Udemy and Skillshare are great for creating and launching an online course. You can make anywhere from $1,000 to tens of thousands of dollars each year, depending on how successful it is.
23. Transcribe Audio Files
Transcribing is one of the easiest ways to make money fast. There is always a demand for transcriptionists, so you will never run out of opportunities.
Transcribing entails listening to an audio file or watching a video and typing exactly what you hear. Sometimes you'll be transcribing word for word, and other times you'll clean up the text.
You'll generally be paid per audio minute, so fast and accurate typing skills are essential. You can find transcription jobs on FlexJobs, TranscribeMe, GoTranscript, and many other websites.
24. Test Websites
You can get paid to test websites. Yes, you heard that right! Many companies are interested in seeing how real people view and interact with their websites.
When you test websites, you'll be asked to complete a set of tasks, and sometimes your mouse and keyboard will be tracked. You'll complete a survey at the end with your thoughts and will be rewarded with cash or gift cards.
A great site for testing websites is called UserTesting. They have new website testing opportunities available daily, and payments are sent out within 7 days.
And to round things up, here's one more way to raise cash fast.
25. Find Odd Jobs
You can do several odd jobs for quick cash. Some examples include one-off freelance gigs, helping someone move, walking dogs, proofreading a book, writing an article, and more.
Taskrabbit is a great website for finding handyman odd jobs in your city. You can get paid up to $60 per hour, depending on the job.
If you find a way to market what you're good at, you can make money from almost anything.
Related Reading
Closing Thoughts: How To Make $1,000 Fast
There are many ways to make $1,000, even if your timeline is one week and you do not have a permanent or steady job.
Some of the gigs listed above can be done online from the comfort of your home, while others require you to step out and hustle.
Depending on how much spare time you have, your skills, and how soon you need cash, you can focus on just one of these side hustles or combine them to reach your money goals faster.
If you still need or want more money after reaching your $1,000 goal, consider adding several strategies to your routine for a few dollars here and there.
Look out for scams along the way and avoid get-rich-quick schemes that usually waste time.
So, without further ado, go make some money!