Getting paid to test websites online from the comfort of your home is one of many side hustles available in today's gig economy.
Website testers give feedback on how a site works on the front end and point out bugs and usability or performance flaws that need fixing.
Website testing jobs vary from visual and interface assessment (UX/UI) from a general user's perspective to professional testing requiring an in-depth understanding of web security, HTML, CSS, databases, and more.
Like testing products for money, online website testing gigs are suitable for earning extra income and not as a full-time hustle.
How To Get Paid To Test Websites
Below, I cover 21 of the best website testing jobs to make money in 2023.
1. UserTesting
UserTesting is one of the top sites for finding online website testing jobs.
The company conducts usability testing on behalf of thousands of big brands worldwide and has testers in 40+ countries.
Testers earn $10 USD per 20-minute test and up to $120 for live interviews (video conference calls).
Earnings are paid out using PayPal 7 days after you have completed the test.
2. Userlytics
Userlytics has been around since 2009 and has over 1 million testers worldwide.
The company has offices in Canada, the U.S., the U.K., Germany, Spain, and Italy, and some of its clients include the likes of Google, Microsoft, L'OREAL, Coca-cola, and Canon.
Userlytics pays users to test websites, mobile apps, prototypes, competitor assets, and more.
Payout per project depends on the tasks you have to complete and ranges from $5 to $90.
Testers are paid via PayPal.
3. TryMyUI
TryMyUI offers its clients a plethora of services, including mobile apps, wireframe, prototype, and impression testing, surveys UX diagnostics, and more.
The average test takes about 20 minutes, and you are paid $10 per test. Payments are made out every Friday using PayPal.
The usability testing you do on this platform involves a video showing your screen and voice, plus written responses to a short survey.
4. uTest
uTest is one of the largest crowdtesting communities in the world. It was established in 2007 and has over 500,000 testers.
After you join the platform, they match you with paid testing opportunities based on your profile and client needs.
Each project has specific payouts per bug, test case, report, survey, etc.
You can cash out using PayPal or Payoneer.
5. test IO
test IO pays testers to test apps, websites, and games. You make money when you find bugs (up to $50).
Payouts are made once every month through PayPal, Skrill, bank transfer, or Payoneer.
6. Userfeel
Userfeel is a U.K.-based company founded in 2010. It accepts testers from all over the world.
As a tester, you earn $10 per test, and each one takes up to 20 minutes to complete.
Payment is made approximately one week after a test through PayPal or Amazon gift cards.
7. TestingTime
With over 900,000 testers on the platform, TestingTime is one of the largest platforms offering website tester jobs.
When your application is approved, you may be invited to test apps, websites, physical merchandise, gadgets, and food products.
Tests last between 30 and 90 minutes and may pay up to £50 per project.
Payments are sent within 10 business days after a test using PayPal or bank transfer.
8. Respondent
Respondent is a market research panel that is used by companies looking to better understand their target audiences.
It offers product, consumer, and business research using research participants who meet the requirements for each study.
Payouts are $100 per hour on average and can be as high as $500 per hour.
Respondent takes a 5% cut of any fees you earn.
9. IntelliZoomPanel
IntelliZoomPanel is part of UserZoom, a UX insights company that also recently acquired WhatUsersDo.
Testers on the platform are paid to test websites and share their opinions. Each test takes 15-20 minutes, and you earn $10 on average.
You may also be invited to complete surveys and earn $2 per survey.
Payments are made out via PayPal within 21 days of completing a study.
10. Loop11
Loop11 is based in Australia but also operates in the U.S., Europe, and Asia-Pacific.
It was founded in 2009 and has several top-tier clients, including Deloitte, Motorola, Cisco, and IBM.
New testers are required to complete a 5-minute qualifications test.
11. Ferpection
Ferpection has over 25,000 website testers who work from home to test websites and mobile apps.
It pays between $10 and $20 per test, and you can cash out using PayPal or a gift card (Amazon).
This platform also offers online focus groups and surveys.
12. Userbrain
Userbrain is another website testing platform you can join. It has over 70,000 testers and popular clients, including Spotify, Virgin, Porsche, and Audi.
Userbrain testers receive $5 per test that takes 5-20 minutes to complete, and payment is made out via PayPal.
You will need to download the Userbrain Recorder for Google Chrome or iOS to test websites on this platform.
13. Upwork
Upwork is a job portal for freelancers.
You can use it to find work in various areas, including website testing, sales, marketing, finance, customer support, IT, and more.
Jobs are priced on an hourly basis or have a fixed price, and you can receive payments through PayPal.
14. MyCrowd
MyCrowd is a crowdtesting website for mobile app testing, usability, compatibility, functionality, accessibility, cross-browser, and other tester jobs.
Testers are paid per bug, and payments are through PayPal.
15. BetaTesting
BetaTesting was formerly known as ErliBird and was founded in 2012. It has 150,000+ testers in over 150 countries, with about 50% of them based in the U.S.
Its clientele includes Xerox, hotjar, Typeform, and many Fortune 500 companies.
BetaTesting testers are paid to test new mobile apps, websites, and hardware. You earn $10 to $20 per test and are paid via PayPal seven days after a project is completed.
16. Testbirds
Testbirds was established in 2011 and has 600,000+ testers in 193 countries. You can join the site to become a testbird and earn around 15 pounds or 20 Euros per test.
The three types of tests you may participate in include bug tests, usability tests, and BugAbility tests.
Usability tests pay the most at up to 50 Euros, while bug tests earn 1-5 Euros each.
Payments are sent by bank transfer (IBAN/SWIFT) or PayPal, starting at £6.
17. Amazon Mechanical Turk
Amazon Mechanical Turk (MTurk) is a platform for finding various types of micro-jobs.
For example, you can be paid to edit audio, complete surveys, provide transcription services, verify texts, enter data, test a website, and more.
Jobs on this site have very low pay, and you can cash out to a US bank account or opt for Amazon gift cards.
18. UserInterviews
UserInterviews is a market research panel based in the U.S.
You can sign up on their website to participate in paid user tests, surveys, focus groups, and interviews.
Payouts vary depending on the task and can be up to $100 per hour.
19. UserCrowd
UserCrowd pays members to test websites and apps. It was formerly known as UsabilityHub.
Each test pays up to 2 credits per response, and this is equivalent to $0.40 USD.
You can request a PayPal payment when your balance reaches $10 (100 credits).
20. Clickworker
Looking to make money online doing simple tasks? Clickworker may be for you. The Clickworker community comprises over 2-8 million people in 136 countries.
Members are paid to categorize data for websites, correct text, proofread, add product descriptions, test apps, take photos, record audio, and conduct mystery shopping visits.
Payments are made on a weekly or monthly basis using SEPA or PayPal.
21. Fiverr
Fiverr is another freelance site for finding all types of jobs.
You can place an advert describing the service you are willing to offer, including website and app testing.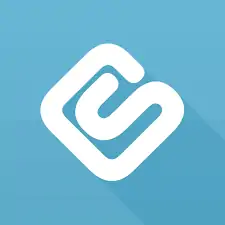 $5 welcome bonus
10+ different ways to make money
Low payout threshold from $3
Cash-out with PayPal, gift cards, etc.
What You Need To Test Websites
The tools and equipment you need to become a website tester will vary depending on the gig.
In general, you should be at least 18 years of age (16 years for some sites) and have:
Access to reliable internet
A recent computer or smartphone device
A webcam or front camera for a phone
Built-in or external microphone
There may also be language requirements.
How Much Do You Get Paid To Test Websites?
It varies per website. For example, UserTesting pays $10 for 20-minute tests. This is equivalent to a $30 per-hour rate.
That said, you could earn up to $120 for tests involving video conferences.
Try out different websites to see which one is worth your time:
Related: