Credit Unions have been a part of the financial services landscape in Canada for decades.
Starting from when the very first credit union was founded in 1900 in Quebec, credit unions have always highlighted their focus on making life easier for their members and the communities they reside in.
While Canada's big banks continue to dominate, credit unions, Caisse Populaires and online banks offer everyday bank customers a viable alternative to meet their banking needs and keep more money in their pockets.
This guide to Canada's credit unions covers their pros and cons, how they compare to and differ from big banks, credit union regulation, how to join a credit union, and whether they are safe.
Credit Unions in Canada
Credit unions are financial cooperatives that are owned by their members. All members have a stake in the Co-operative, share in the profits, and vote for the Board of Directors.
Credit unions can trace their roots back to 1852 in Germany.
The first credit union in North America (also referred to as Caisse Populaires or People's Bank) emerged in Quebec in 1900, where it was founded by a journalist, Alphonse Desjardins.
As per the Canadian Credit Union Association, there are 231 credit unions in Canada that serve over 5.9 million members.
And the Desjardins Group includes 219 Caisse Populaires, mostly located in Quebec and Ontario, who serve almost 5 million members.
About one in five Canadians belong to a credit union.
Credit Unions vs. Banks
My first interaction with a credit union occurred after a friend referred me to a local credit union in my area during my search for a competitive mortgage rate. At the time, they were offering a rate that was 50 basis points (0.50%) better than what my bank was willing to offer me… and with very similar terms and conditions.
This was my introduction to the world of credit unions.
We can find the major difference between a credit union and a bank in how they are modelled. Credit unions use a not-for-profit model and are owned by their customers (members), while banks are profit-driven organizations tasked with maximizing returns for their shareholders.
Credit unions focus on providing their members with financial services at an affordable fee and often give away a part of their annual profit to fund local community projects and development.
That being said, a credit union must also turn over some profit for it to stay solvent and meet basic regulatory capital adequacy requirements.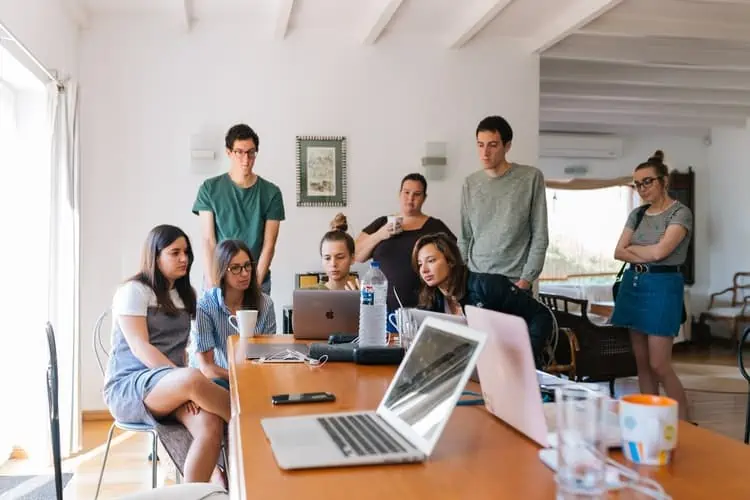 Pros and Cons of a Credit Union
There are advantages and disadvantages to becoming a member of a credit union.
Benefits of a Credit Union
1. Higher Interest Rates: The interest rates paid on savings and other deposits are generally higher than big banks, although they may not be as competitive as the rates offered by online-only banks (e.g. EQ Bank).
Also, credit unions may pay interest on your chequing account balance.
2. Lower Fees: Their account maintenance and service fees are lower and fewer compared to the big banks. Members usually have access to no-fee chequing accounts and no-minimum balance banking.
Having said that, during my in-depth research into 15 or so Canadian credit unions, I observed that some of them actually had fees that rivalled traditional banks.
Pro Hint: Always do your research before signing up with a credit union and don't just assume that credit unions always have lower fees.
3. Better Rates: As I mentioned earlier, I initially became a credit union member because they offered me a lower mortgage rate. Credit unions offer personal loans, mortgages and credit at competitive rates.
4. Customer Service: Credit unions excel at providing personalized, face-to-face customer service that beats their competition. It's no wonder that as of 2022, Canada's credit unions have received the top honours in the Ipsos Financial Service Excellence Awards for Customer service for 18 years in a row.
5. Community Development: Credit unions support projects within their local community, which indirectly support their members. You will find many of them championing efforts that promote sustainability, fight poverty and help under-represented minorities.
Disadvantages of using a Credit Union
1. Fewer Financial Products: Many credit unions have expanded their financial service offerings in recent times by partnering with other service providers. For example, many of them now offer wealth management services using robo-advisors and online trading for self-directed investors.
That said, not all credit unions offer all the basic services you may be looking for.
2. Limited Locations: The Big Five Banks (i.e. TD, CIBC, RBC, Scotiabank and BMO) have branches all over the country. Credit unions generally have fewer branches, and they may be limited to an area.
On the ATM side of things, credit unions with access to thousands of ding-free (surcharge-free) ATMs across Canada compete favourably with their big bank counterparts.
3. Technology Deficiencies: Big banks have more money to spend on their websites, and their apps are more user-friendly and may be compatible with other personal finance software.
How a Credit Union Works
Credit unions are member-owned financial cooperatives. As per the International Co-operative Alliance, a Co-operative is an:
Autonomous association of persons united voluntarily to meet their common economic, social, and cultural needs and aspirations through a jointly owned and democratically controlled enterprise."
The following seven Cooperative principles provide insight into how a credit union is run.
Voluntary and open membership
Democratic member control
Member economic participation
Autonomy and independence
Education, Training and Information
Cooperation among cooperatives
Concern for community
All members of a credit union have a say in how the credit union operates. A volunteer Board of elected Directors assists the Chief Executive officer, who runs the day-to-day business.
How To Join a Credit Union
You must meet the eligibility requirements to become a member of a credit union.
Generally, provincially regulated credit unions (the majority of credit unions) require that you:
Are at least the age of the majority in your province (i.e. 18 or 19 years or older)
Are a resident of the province*
Are willing to buy an equity share in the credit union (costs $5 to $25)
Have not declared bankruptcy in the past 7 years
Each member has an equal say in the election of the Board of Directors.
*Federally incorporated credit unions accept anyone who is a resident of Canada.
Accounts Offered By Credit Unions in Canada
Credit unions offer various financial accounts similar to traditional banks. Some popular accounts you can open at your credit union are:
Chequing accounts
Savings accounts and term deposits
Loans
Mortgages
Insurance, financial advice and planning services
Credit cards – many credit unions offer credit cards through their partnership with Collabria.
Investment accounts – many credit unions offer mutual funds through Credentials Asset Management and online brokerage services through Qtrade.
Credit union customers have access to thousands of free ATMs (over 3,700) across Canada through The EXCHANGE Network. Check the back of your card for the EXCHANGE logo to see whether your credit union is a member.
You may also have access to some ATMs in the U.S. via the ACCEL Network. This network of "ding-free" ATMs is bigger than most banks have to offer.
How Do Credit Unions Make Money?
Credit unions make money from the transaction fees, interest on loans, mortgages and credit cards paid by their members. Unlike banks that answer to shareholders, credit unions report to their members.
Depending on the annual profit generated, a credit union may pay out dividends to its members, donate to local charities and community projects, give out scholarships, and plough back some of its profits to improve its operations and service offerings to members.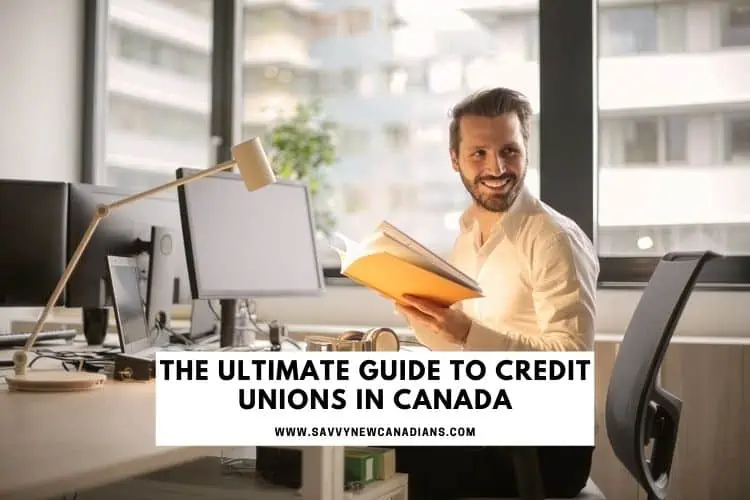 The Largest Credit Unions in Canada
The Canadian Credit Union Association has a list of all the credit unions in Canada. The top 100 credit unions are ranked by asset size twice a year.
For the second quarter of 2022, the 10-largest credit unions (excluding Quebec) were:
Desjardins Ontario Credit Union
Prospera Credit Union
The top 1-3 credit unions in each province based on asset size and in the top 100 largest credit unions are:
British Columbia: Vancity, Coast Capital and First West credit union.
Manitoba: Steinbach, Assiniboine and Cambrian credit union.
Ontario: Meridian, Desjardins Ontario Credit Union, and Alterna Savings.
Alberta: Servus, Connect First and Vision credit union.
Saskatchewan: Conexus, Affinity and Innovation credit union.
New Brunswick: UNI Financial Cooperation and Bayview credit union.
Nova Scotia: East Coast and Credit Union Atlantic credit union
Newfoundland and Labrador: Newfoundland and Labrador credit union.
PEI: Provincial credit union
List of Federal Credit Unions in Canada
There are two credit unions (Caisse Populaires) that carry out business across Canada and are federally regulated:
Caisse Populaire Acadienne Itee (UNI Financial Cooperation)
Coast Capital Savings
Who Regulates Credit Unions in Canada?
A majority of credit unions in Canada are provincially regulated.
For example, in Ontario, they are regulated by the Ministry of Finance's Financial Services Commission of Ontario in accordance with the province's Credit Unions and Caisse Populaires Act, and the Deposit Insurance Corporation of Ontario.
All credit unions are also members of a deposit insurance corporation that guarantees members' deposits – more on this below.
Are Credit Unions Safe?
All provinces have a deposit insurer that is tasked by the provincial government to guarantee the deposit of credit union members. These deposit insurance corporations are also responsible for overseeing compliance with solvency rules and ensuring a safe and sound credit union system.
Credit union members enjoy deposit protection that generally exceeds what traditional banks offer.
Deposit Insurance is provided by the following provincial bodies:
Alberta: Alberta Credit Union Deposit Guarantee Corporation (100% guarantee).
British Columbia: Credit Union Deposit Insurance Corporation of B.C. (100% guarantee).
Manitoba: Deposit Guarantee Corporation of Manitoba (100% guarantee).
New Brunswick: New Brunswick Credit Union Deposit Insurance Corporation (up to $250,000).
Newfoundland & Labrador: Newfoundland and Labrador Credit Union Deposit Guarantee Corporation (up to $250,000).
Nova Scotia: Nova Scotia Credit Union Deposit Insurance Corporation (up to $250,000).
Ontario: Financial Services Regulatory Authority of Ontario (up to $250,000 and unlimited for registered accounts).
Prince Edward Island: Credit Union Deposit Insurance Corporation of PEI (up to $125,000 and 100% for registered plans).
Saskatchewan: Credit Union Deposit Guarantee Corporation of Saskatchewan (100% guarantee).
Quebec: Autorite des Marches Financiers (up to $100,000).
While credit unions insure deposit products, i.e. savings, GICs, chequing, term deposits, drafts and certified cheques, the guarantee coverage does not generally extend to:
Foreign currency deposits (sometimes covered)
Mutual funds, bonds, debentures and treasury bills
Equity membership shares
Federally chartered credit unions offer insurance coverage through the Canada Deposit Insurance Corporation (CDIC).
Member deposits are insured up to $100,000 per eligible category, similar to what CDIC provides to traditional banks.
Credit Unions vs. Online Banks
Online-only banks and robo-advisors (fintechs) are the newest entrants into the financial services industry.
Also referred to as virtual or digital banks, these internet-based financial institutions have limited to no physical locations that customers can walk into.
Given their lower overhead costs, online banks offer some of the best savings rates you will find in Canada. Their high-interest savings accounts often exceed what is offered by big banks by up to 150 basis points (1.50%)!
They also have the best offers for no-fee chequing accounts, with some even paying you interest on your chequing balance.
Some of the best online banks in Canada are owned by credit unions.
Unlike banks and credit unions that offer various products and services, many online banks only focus on savings and term deposits.
Online Banks in Canada
The top-7 online banks in Canada are (plus review links):
1. Tangerine Bank – Owned by Scotiabank.
2. EQ Bank: Owned by Equitable Bank.
3. Simplii Financial: A subsidiary of CIBC.
4. motusbank: A subsidiary of Meridian Credit Union.
5. Alterna Bank: A subsidiary of Alterna Savings.
6. Motive Financial: A division of Canadian Western Bank.
7. Oaken Financial: A division of Home Trust Company.
Should I Join a Credit Union?
Credit unions offer Canadians choice, i.e. the ability to choose banking that meets their needs.
When you are looking for no- or low-fee banking options, competitive rates on loans and mortgages, and higher savings rates, remember to check out the credit union in your area as well.
There are over 400 credit unions and Caisse Populaires to choose from in Canada. Sometimes, the best deals are offered by big banks, but many times, they are not.
Credit unions have their pros and cons.
Look at the products they offer, check their fees, ensure they are part of the surcharge-free ATM networks, compare their rates, and ensure they offer various ways to do your banking (online, mobile app, in-branch and telephone).
Make your ultimate choice based on what's best for your financial needs.