Meridian Credit Union is Ontario's largest credit union with more than 375,000 Members and $28.8 billion in assets under management.
It offers a wide range of innovative and low-cost banking services to individuals, and small and large businesses.
And, in 2019, Meridian Credit Union launched one of Canada's newest digital banks, motusbank.
This Meridian Credit Union review covers some of its main service offerings and the benefits available to Members.
Who Is Meridian Credit Union?
Meridian Credit Union is the second-largest credit union in Canada and the largest in Ontario. It has 75 years of banking history and currently provides services to more than 375,000 Members.
Meridian offers a full suite of financial services to its Members through a network of 89 branches across Ontario and is a member of the Financial Services Regulatory Authority of Ontario (FSRA).
Meridian cardholders have access to over 43,000 surcharge-free ABMs in North America through The EXCHANGE Network and the Allpoint Network in the US.
Banking transactions can be conducted online, via their mobile app, or by phone at 1-866-592-2226.
With the launch of motusbank, Meridian's digital national bank, non-Ontarians can easily access competitive high-interest savings, mortgage, and personal loan rates online in all provinces except Quebec.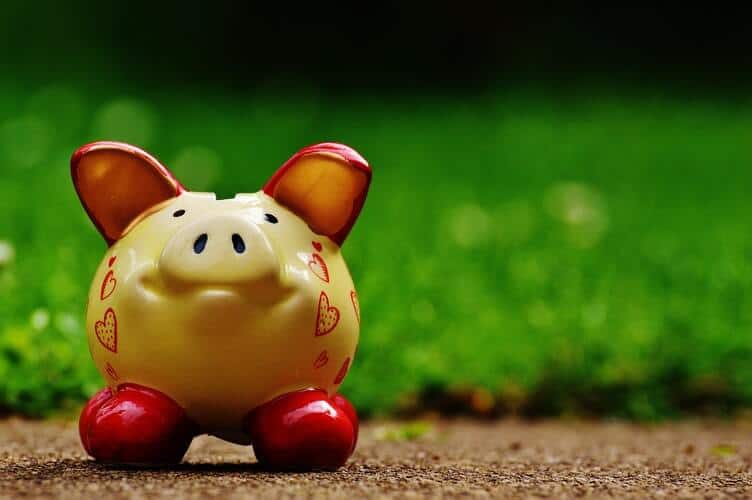 Meridian Credit Union: Personal Banking
Meridian offers a variety of accounts to Members including savings, chequing, mortgages, investing, credit cards, personal loans, insurance, and more.
Meridian Credit Union Mortgage Rates
Meridian offers competitive fixed and variable mortgages with the following benefits and privileges:
Preapproval with a 90-day rate guarantee.
20% lump sum prepayment and 20% regular payment increase which means you can pay down your principal balance up to 20% combined per year without penalty.
Skip-a-payment allows you to skip one month's mortgage payment per year.
Flexible repayment schedules including weekly, bi-weekly, monthly, bi-monthly, or accelerated weekly and bi-weekly payment plans.
3% cash back program – this is available on some of their fixed and variable rate mortgage loans.
You can complete your Meridian mortgage loan application online without leaving the comfort of your home. If you prefer, mortgage specialists are also available to speak with you via phone or in person.
The current fixed mortgage rates (closed) as of September 1, 2022, are:
1 year: 4.69%
2 year: 5.09%
3 year: 5.29%
4 year: 5.59%
5 year: 5.99% (5.19% discounted rate)
Savings Accounts
Meridian's high-interest savings account comes with:
No monthly fees and no minimum balance
Unlimited free transactions, including transfers and withdrawals
Automatic savings plans
Free access to more than 3,600 ABMs
Deposit insurance by DICO
You can open a general non-registered high-interest savings account or use it for your TFSA, RRSP, or RRIF.
Other savings account options available to Members are the Advantage Savings Account and Youth Savings Account.
Take a look at the best savings account rates in Canada.
Chequing Accounts
Depending on your needs, Meridian offers 7 different chequing accounts, including Pay As You Go, Limitless, Convenience, Electronic, Convenience Plus, Senior, and U.S. Dollar chequing.
Meridian provides personal loans, line of credit, and home equity line of credit (HELOC) loans. Visit their website for more details about credit cards, investments, and insurance packages.
Meridian Credit Union: Business Banking
Small business owners can use Meridian to manage their business savings, chequing, investing, business planning, and financing.
Business Advantage Plus Savings Account
Their high-interest business savings account comes with:
No monthly fee and no minimum balance
Unlimited free transactions
Interest paid on every dollar
24/7 access
Members also have access to a Business Advantage Savings account and an AgriInvest savings account.
Here is a list of some of the best business savings accounts in Canada.
Guaranteed Investments for Small Businesses
Meridian offers a variety of Guaranteed Investment Certificates (GICs) designed for businesses who want to maximize their returns without taking on the potential risk of losing their capital.
The minimum investment for GICs is as little as $100, and term lengths vary from 30 days to 5 years.
For more information on business loans, lines of credit, mortgages, and business planning visit Meridian Credit Union.
Is Meridian Credit Union Safe?
Meridian Credit Union is a member of the Financial Services Regulatory Authority of Ontario (FSRA).
FSRA protects your insurable non-registered deposits (such as savings accounts, chequing accounts, and term deposits) up to $250,000 per person.
They also guarantee all (100%) deposits in registered accounts such as TFSA, RRSP, RRIF, and RESP.
For questions about your privacy, you can call them at 1-866-592-2226 or email: [email protected]
Related Reading:
Meridian Credit Union vs. motusbank
Meridian operates in Ontario only, and they offer a variety of banking services and packages to individuals and businesses that are worth checking out.
As a Member of Meridian, you can vote for your wishes and benefit from the profits earned by the credit union.
motusbank, a subsidiary of Meridian, is an online-only bank which means they have no brick-and-mortar locations. With the absence of physical locations also comes lower overheads and costs.
As such, motusbank is able to offer great rates on savings accounts, mortgages, and even pay interest on your chequing account balance!
If you are looking for some of the best high-interest savings accounts available in Canada, read my EQ Bank vs. motusbank comparison.
Meridian Credit Union Review
Summary
Meridian Credit Union is Ontario's largest credit union with more than 340,000 members. Check out this review for their great savings, mortgage, and GIC rates.