What jobs are available for stay at home moms? How much money can you make as a stay at home mom? These are just two of the many questions mothers ask themselves when they are pregnant and expecting their baby… or they have little ones to care for.
Taking care of children and your household is a tough enough task. However, you may also be worried about losing your income and finding it hard to make ends meet if you become a stay at home mom.
If this is the case, a work at home job can reduce stress and give you the best of both worlds. Your kids get to spend time with their mama, and you earn extra income to meet your family's needs.
Even better, you are your own boss!
What are the Best Jobs for Stay At Home Moms?
The best work from home job for you will depend on your interests, skills, experience, and schedule.
Given that your day is already busy with catering to the needs of your kids and household, a stay at home mom job should be flexible.
You should be able to work when you have the time (day or night), and it should be possible to do it remotely (from the comfort of your home).
Although you are working part time, the best stay at home jobs will pay you a decent income, so you don't miss your 9 to 5 job too much and can still pay your bills.
Sometimes, you can even earn a lot more than you would normally earn from your previous day job.
Last, a legitimate work from home job for stay at home moms should not require a prohibitive level of investment or education that prevents you from getting started.
In fact, many jobs for moms listed below do not require previous experience or a degree.
Read on to learn about some of the best legitimate stay at home jobs in Canada and the United States.
Best Stay At Home Mom Jobs That Pay Well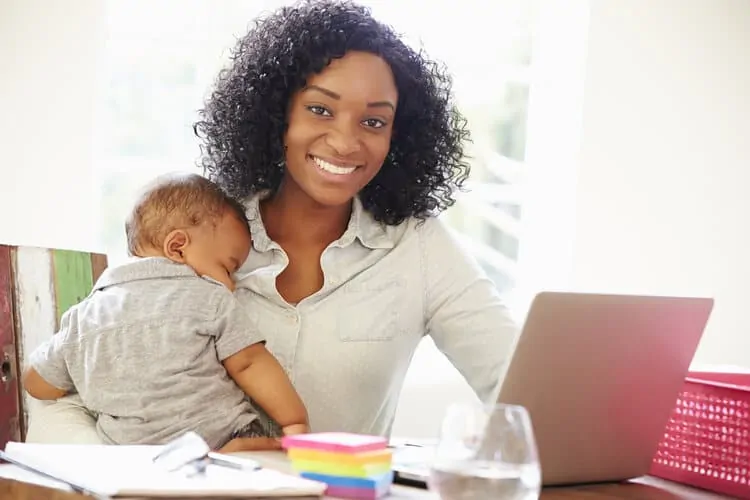 1. Start a Blog
Blogging is one of the best work-at-home jobs you will ever come across.
It is a side hustle that requires dedication over several months and years, and it can pay your annual salary within a few months if you go viral!
Yes, some bloggers make six figures every month. Even if you earn $5,000 to $10,000 per month, it is well worth it.
The upfront investment to start a blog is minimal. With a $5 monthly web hosting fee, you can start attracting a following and readers who make you money by landing on your website.
You need not be an award-winning writer to become a blogger.
And there are many ways your blog can make money, including through advertisements, affiliate marketing, product sales, sponsorships, and more.
Earning Potential: $1,000 to $100,000 per month.
Get Started: Learn about how to start a profitable blog.
2. Become a Proofreader
Perhaps you have been called a "grammar police." If you have a knack for catching errors in written content, convert your reading and grammatical skills into a money-making machine.
It is quite easy to start a proofreading business and find jobs right from the comfort of your home.
Caitlyn Pyle earned $43,000 within a year by offering proofreading services to clients part-time.
Earning Potential: As per PayScale, the average hourly rate for proofreaders is just over $21. You can earn anywhere between $1,000 and $3,000 monthly.
Get Started: Learn about starting your proofreading business in this 76-minute workshop (it is free!)
3. Start an Online Store
If you are good at making art and crafts, you can sell them to a worldwide audience by using an online platform. Start a shop using pre-made templates on Shopify or sell on Etsy.
Shopify is already set up to help you accept payments, ship products, provide customer support, and more.
You need not create a product to sell online. Dropshipping makes it easy to sell products directly from suppliers without holding inventory.
E-commerce is now the biggest thing in retail, and an online store can give you a piece of the pie.
Earning Potential: $1,000 to $15,000 per month
Get Started: Open a Shopify store.
4. Work as a Virtual Assistant
A virtual assistant offers remote support to clients and helps them with administrative tasks, including:
Writing
Proofreading
Social media management
Appointment scheduling
Email management
Travel and events planning
Bookkeeping, etc.
This job is highly flexible, and you only need a computer, phone, and internet service.
Earning Potential: Virtual Assistants earn $15 to $30 per hour
5. Freelance Writing
Earn money on the side as a freelance writer for local businesses, blogs, and magazines, or even as a ghostwriter.
If you have a blog, you can use it to showcase your writing portfolio to prospective clients.
I earn $1,000 for a 1,000–1,500 word article through sponsored posts on this website.
You can find freelance writing jobs on sites including Fiverr, Freelancer, ProBlogger, Freelance Writing Jobs, and more.
Earning Potential: $45,000 per year
Get Started: Take the Freelance Writing Success course and launch your own Writing Biz!
6. Become a Transcriber
A transcriber takes audio and video and converts these recordings into text. If you can type fast, e.g. 75 words per minute, a transcriptionist job may be for you.
Transcribers can specialize in medical or legal transcription and other types of industries.
Transcription jobs can be found on freelance sites, including Upwork, Transcribe Me, Fiverr, Transcribe Anywhere, and others.
Earning Potential: Transcribers earn $15 to $25 per hour.
7. Use Affiliate Marketing
Starting a business or creating a product from the ground up can be tough.
With affiliate marketing, you can jump through some hoops and make money by promoting and selling products and services created by others.
You earn a commission when a sale is made through your referral link, and this can be anywhere from a few cents to thousands of dollars.
Affiliate marketers can use a blog and promote products through their published content.
You can also use social media platforms to connect customers to businesses or even word-of-mouth.
Find affiliate programs to join through sites like ClickBank, CJ.com, ShareASale, MaxBounty, etc.
Michelle from Making Sense of Affiliate Marketing makes more than $50,000 from affiliate marketing every month.
Earning Potential: $1,000 or more per month
8. Sell on Amazon
Use the Amazon FBA program to make money and leverage a platform that's already reaching hundreds of millions of people.
Also referred to as Fulfilled by Amazon (FBA), you can keep your inventory at one of Amazon's fulfillment centres and have them ship out products to customers directly.
You can purchase these products from anywhere. For example, buy bulk from Walmart when things are on sale or clearance or buy in bulk from wholesalers or manufacturers at a discount, including overseas marketplaces such as Alibaba.
Amazon FBA takes care of storage, packing, shipping, and tracking the order until it reaches the customer. The platform also handles returns, refunds, and customer service on your behalf.
Earning Potential: $1,000 to $25,000 in monthly sales with a profit margin of up to 20%
Related reading (Make Money)
Jobs For Stay At Home Moms With No Experience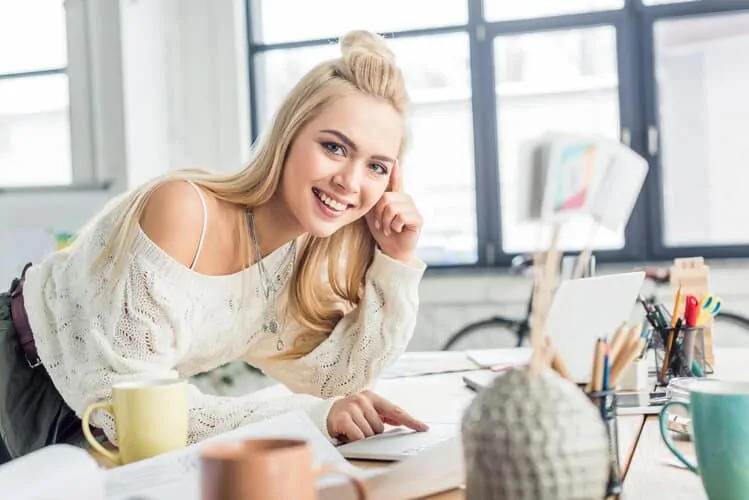 9. Provide Pet Sitting Services
Like dogs and cats? You can start your own pet-sitting business to earn extra income.
Rover offers opportunities to become a sitter and set your own schedule and prices. They also protect your services against liability.
Some services you can offer on the platform include:
Dog walking
Doggy daycare
House-sitting, and
Dog Boarding
Earning Potential: Dog walkers and pet sitters earn $15 to $25 per hour.
Get Started: Read this Rover review.
10. Freelance Jobs
Freelance jobs abound online because businesses are looking for part-time staff who can complete simple and complex tasks remotely.
Freelance websites for jobs include FlexJobs, Fiverr, UpWork, Indeed, Freelancer, Contena, 99 Designs, and Codeable.
Services you can offer include copyrighting, editing, logo designs, transcription, translation, customer service, web design, video editing, data entry, accounting, and more.
While some of these jobs require previous experience or education, others do not. For example, data entry, social media management, customer support, voiceover for videos, etc., are things you can do easily.
Earning Potential: Depends on your skill, time available, and gig.
11. Market Research Surveys
You can join many legit survey sites and offer your opinions in exchange for money.
Market research companies are notable for not paying you a lot of money, so this gig should only be used to supplement your other side hustles.
Some of the best survey sites to try include:
Besides answering questionnaires, some of these sites also pay you to shop, watch videos, browse the internet, and play games.
Earning Potential: $50 to $100 per month
Get Started: Best Surveys for Cash
12. Teach English as a Second Language
Teach English online to students in China and other countries. The basic requirements include a bachelor's degree in any subject, a native English speaker, a computer, a webcam, and access to the market.
Companies that hire teachers to teach English as a second language include VIPKID, Magic Ears, and QKids.
You can also teach other languages online.
Earning Potential: ESL Teachers earn anywhere from $14-$25 per hour.
13. Flip Items For Money
If you are great at finding deals and "diamonds in the rough," you can make a living flipping your purchases from flea markets, thrift stores, and yard sales.
Things you can flip for a profit include antiques, furniture, electronics, yard equipment, appliances, vintage clothes, sporting goods, video games, and consoles.
Another gig that pays involves flipping websites for a profit.
Earning Potential: $2,000 to $5000 per month.
Get Started: Take the Flipper University course.
14. Become an Online Tutor
English is not the only subject you can teach. Tutors are in demand to teach various subjects to kids and adults alike.
In general, you will be required to have post-secondary education in the subject and some experience teaching a class.
Companies that hire online tutors include Tutor.com, TutorMe, Chegg Tutors, Kaplan, Wyzant, and Skooli.
Earning Potential: Online tutors earn $15 to $50 per hour, depending on the subject and experience of the tutor.
15. Start a Home Daycare Centre
Help other parents out by providing daycare services to their children. Find out the requirements for your area, including licensing and insurance requirements.
You can combine your services with in-home babysitting to make more money.
Earning Potential: Varies by location and demand
Get started: Learn about starting your Home Day Care.
Related Reading
Stay At Home Mom Job Ideas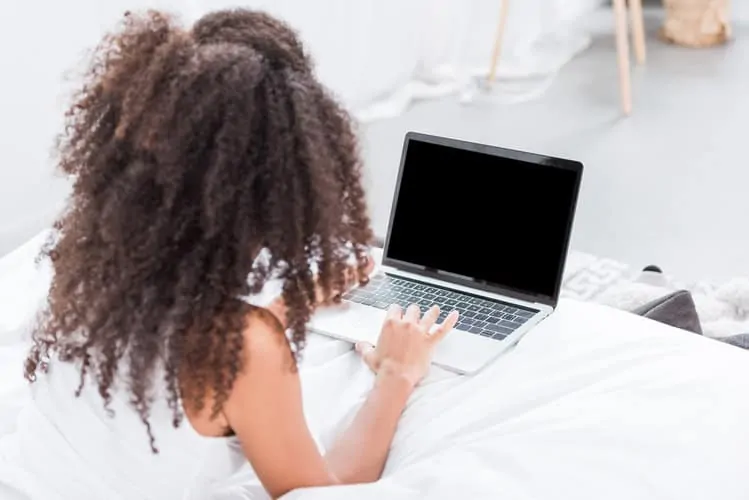 16. Work as a Bookkeeper
Put your organizational skills to work and help business owners to manage their books, records, and transactions.
You don't need previous experience and can take a Bookkeepers Course to get your virtual business started.
Earning Potential: Earn $18 to $22 per hour
Get Started: Take the free Bookkeeper Course.
17. Work as an Event Planner
Weekends are for parties.
Help friends, neighbours, and strangers plan their weddings, birthday parties, meetings, conferences, etc., and get paid.
Earning Potential: $15-$25 per hour.
Bonus Work At Home Opportunities For Moms
In addition to the part-time/full-time jobs detailed above, you can also earn additional income by investing and earning cash back.
Earn Cash Back Rewards
Use cash back apps and websites to save money when you shop online or at the store.
For online purchases, Rakuten offers cash back at more than 2,500 popular retailers. You also get up to a $30 bonus when you join and make your first purchase of $30 or more.
Other cash back apps that are worth trying are:
KOHO: Free prepaid card that pays up to 10% cash back on purchases ($20 bonus)
MyPoints: Get a $10 gift card when you make your first purchase
Caddle: Canada only. Use promo code S9EL0HJGVY for a $1 bonus
Invest Money and Earn Returns
Use compounding interest to your advantage by setting aside money regularly in an investment account.
Even if money is tight, you can start by investing your spare change.
Some of the best investment apps include:
How Can I Make Money as a Stay At Home Mom?
As a stay at home mom (SAHMs), you are already busy, and it will take some effort to get your home business off the ground.
Have a plan and set yourself some goals regarding what you want to achieve, how much money you want to earn, and how much time you will spend working weekly.
You will need patience as it may take some time to see the fruit of your labours. For example, blogging can take 6 months to one year before you start making money.
How much money can you make? The sky is your limit. Go for it and make the most of your skills. There is no limit to how much money you can earn, even as a stay at home mom!