If you have been racking your brain on how to make money working from home and online in Canada and the United States, this list of creative side hustles is for you. There are so many real ways to earn additional income when you need to.
Whether you need to make money fast to pay off debt or meet a specific financial need, or you are simply looking for money-making ideas that provide a steady income and can replace your 9-5 day job, there's something for everyone.
Earning extra money using online and work from home jobs can change your life in so many positive ways. You can:
Save for retirement
Pay off debt and stop living paycheck to paycheck
Choose to become your own boss
Diversify your income sources, de-stress, and improve your quality of life
Take a much-needed vacation
Help others
Save for your kid's future college education
Earn cash anywhere in the world and become location independent
This list is not meant to sell you get-rich-quick schemes. To make extra money, you do not necessarily need previous experience but will have to put in some effort.
So, buckle up and come along to see how you can make money working online, from home, and with a part or full-time side gig.
Related: How To Make PayPal Money Fast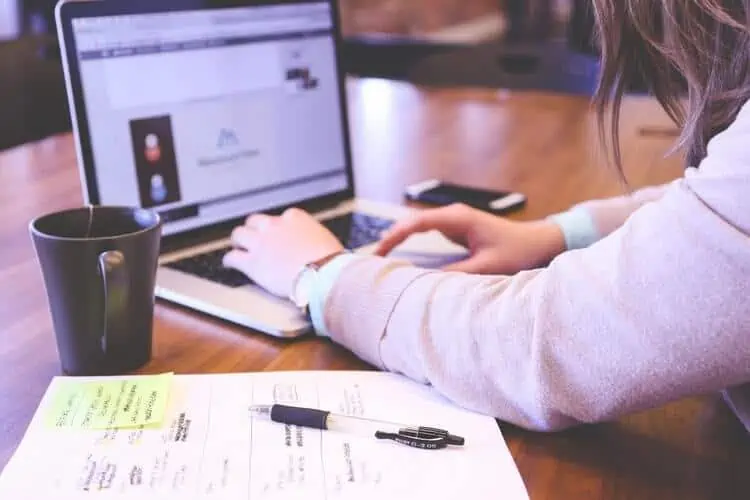 Creative Ways To Make Extra Money Online
If you have an internet connection, a laptop/desktop, and can work a mouse, you can take on one or a combination of these legitimate work-from-home jobs and earn real cash.
The online economy is enormous, and in most cases, the investment required to participate is minimal. You can make money simply by using your phone.
Below are strategies on how to earn money online in Canada.
1. Start a Profitable Blog
A blog is one of the easiest ways to reach a large targeted audience or market. Your blog may be structured to provide free information that people are looking for and/or sell useful products. It is so easy to start a blog these days with web hosting as cheap as $5.25 CAD or $3.95 USD per month.
I have put together an easy and free step-by-step guide you can follow to set up your blog in 30 minutes.
There are many ways to make money from your blog, including advertisements, affiliate marketing, and sponsored posts. You can earn $1,000s per month with your blog, and no previous experience is required.
Starting a blog should be considered a long-term business investment, as it requires continuous effort initially.
2. Participate in Market Research
Answering online surveys is one way to make money online. While there are many scam surveys on the internet, the best-paid survey sites on my list are worth joining.
Survey Junkie: This survey site is one of the highest paying, with members getting several opportunities to make money. Sign up here.
Branded Surveys: This Canada-based rewards site pays you to answer surveys and complete other simple tasks. Join Branded Surveys (+ 100 bonus points).
Swagbucks: Complete surveys and earn cash. They have paid members more than $815 million to date. Get a $5 sign-up bonus.
Pinecone Research: You can earn $3 to $5 per survey with this site. Sign up here.
Ipsos i-Say: Earn rewards when you complete surveys. Join Ipsos i-Say.
Lifepoints: Start earning cash immediately when you sign up by completing short surveys. Sign up here.
MyPoints: This rewards site can be used to make money in Canada. Earn cash by taking surveys or shopping offers online, plus a sign-up bonus after your first $20 purchase. Americans can sign up for the sister site, Inbox Dollars.
You can redeem your rewards using PayPal cash or gift cards from popular retailers like Amazon, Starbucks, Target, Walmart, Best Buy, iTunes, and others.
Tellwut: This is another survey site that pays you to complete simple tasks. Join here for free.
3. Become a Proofreader
Do you have an eye for catching spelling or grammar errors present in any piece of writing? If so, proofreading may be a gig for you to make money online.
Proofreaders can work from anywhere in the world. Want to travel and make money while you are on the other side of the world? A proofreading business keeps making money as long as you have access to the internet.
Caitlyn from Proofreading Anywhere made over $43,000 in one year as a proofreader, and now she teaches others how to get started. Sign up for the top-rated course.
Even if you only make this a side gig, it can be worth your while when you have the right tools.
4. Use Cash Back Shopping Apps
Use cash back shopping apps to make money whenever you spend on groceries and other items. The best cash back apps can reward you with up to 35% in cash back. They are free and easy to use, and all you need is a phone, tablet, or computer.
KOHO: Earn cash back on all your spending when you pay with debit (cash) using the KOHO app and card. The free KOHO app is available to Canadians and pays up to 5% cash back on purchases. Sign up for a welcome $20 cash bonus (use promo code CASHBACK).
You can also check out my complete KOHO review. The bonus is credited to your account after your first purchase with the card. Note that KOHO is only available in Canada.
Rakuten: Earn cash back with just a click whenever you shop online at more than 3,000 stores. Sign up here for a $30 bonus after your first purchase of $30 or more. You can cash out your earnings via PayPal.
Ampli: Available in Canada. New cashback offers are available every week. Cash-out when you have a balance of $15 or more. You can read my Ampli review for more details.
Other cash back apps you could try are Caddle, Ibotta, Receipt Hog, and Paribus (U.S.).
5. Sell Products Online
You can sell products online to a worldwide market. It is straightforward to set up an online store or shop through Shopify in just a few hours. Shopify has everything you need to get an e-commerce store up and running in no time.
The products you sell online do not have to be made by you. You can set up your shop with virtual products and have them shipped directly to the customer through dropshipping. Essentially, you hold no inventory. Customer service, shipping, returns, etc., is managed by the manufacturer.
If you are creative and have a hobby making arts and crafts, you can also sell your handmade creations (e.g. printables) on Shopify or Etsy.
Get started with Shopify within minutes.
6. Automate Your Investing
How much can you make when you automatically invest your spare change?
Don't wait until you have large sums of money to invest. Automatic investing apps can help you invest or save your loose change without impacting your lifestyle.
When you have more funds to invest ($500 and more), consider using robo-advisors like Wealthsimple (get a cash bonus) to simplify the investment process and save on fees.
Moka (formerly Mylo) (Canada): Use this app to invest your spare change in low-cost ETFs and start building wealth. Sign up with Mylo and receive a $5 bonus. You can also read my detailed Moka review.
Digit (United States): This app analyzes your spending and automatically saves money on your behalf. You can also check out the popular Acorns app in the U.S.
Investing is one of the best ways to generate passive income.
7. Rent Out Your Car or Deliver Food Orders
You can easily rent out your car on Turo in Canada and the United States. This opportunity offers one of the best passive income ideas you can use if you have a car sitting idle in your driveway.
Listing your car is free on the platform, and you earn up to 90% of the fees paid by the renter. Turo also offers you comprehensive insurance.
Alternatively, you can deliver food using your car and earn cash during your spare time. Two of the best food delivery app jobs are DoorDash and Instacart.
Here are some other food delivery jobs.
Become a Delivery Driver With Uber Eats
Uber Eats is one of the best food delivery platforms available in thousands of cities worldwide.
You can sign up to become a delivery driver with Uber Eats if you have a valid driver's license, a 2- or 4-door car less than 20 years old, proof of vehicle insurance, and are at least 21 years old. You will also need to pass a background check.
You can deliver as many or as few hours as you want on your schedule and cash out earnings easily. You also keep 100% of the tips you get. This side gig is a great way to bring in extra income.


8. Make Money With Affiliate Marketing
Affiliate marketing involves promoting products provided by others and earning a commission when a sale is completed. While most bloggers use their blogs to promote affiliate campaigns, you do not need a blog to make money from this online opportunity.
Non-bloggers can use social media like Facebook, Pinterest, Twitter, etc., to make tons of money promoting products that people need.
9. Sell Services on a Freelance Job Site
Believe me, when I say you have a skill people are willing to pay for. Online sites like Fiverr, Freelancer, 99 designs, and Upwork have thousands of people looking to pay for services such as article writing, data entry, pranks, relationship advice, proofreading, pranks, voice-overs, translation, logo design, resume writing, transcription services, ebook creation, and other gigs.
You can set your own price, and the income potential is $5 to $1,000 per project.
10. Install Mobile Apps
If you are okay with installing an app on your smartphone that monitors your internet usage and gathers data for research, this gig is for you.
MobileXpression – Android / iPhone (Canada link) or Android / iPhone (United States) will give you a $5 Amazon gift card when you install the app and keep it for at least one week. Additional credits are awarded for each week you keep the app and can be redeemed for more gift cards.
When you keep the app installed for at least three months, Mobilexpression donates a tree to the Trees For Knowledge program on your behalf.
Nielsen Mobile Panel also rewards you for installing their app on your phone.
11. Become a Virtual Assistant
Virtual assistants (VAs) play a significant role in the gig economy. Individuals and businesses need people who can complete simple online tasks remotely. VAs are paid to provide multiple services, including managing social media accounts, bookkeeping, customer service, email management and marketing, creating content, and more.
Gina Horkey, who makes thousands of dollars every month as a virtual assistant offers a free list of 150+ services you can provide as a virtual assistant here. The income potential for this gig is $10,000 per month.
12. Become an English Tutor
Numerous companies are hiring companies to teach English to children in foreign countries, particularly China.
VIPKid pays up to $22 per hour to online English tutors. All you need is a computer that has video capability and an internet connection. You pick your hours and can work from anywhere.
Other companies that employ online tutors are TeachPartTime, MagicEars, and QKid.
13. Work as a Search Engine Evaluator
You can work from home as a search engine or web search evaluator. Your job involves evaluating search engine results (e.g. Google and Bing) to ensure they are relevant based on the specific search terms. The aim is to improve search results for users.
This side hustle is flexible and pays around $15 per hour on average. Search evaluation companies include Appen and Lionbridge.
While this side hustle does not pay much, it is one way to earn extra money.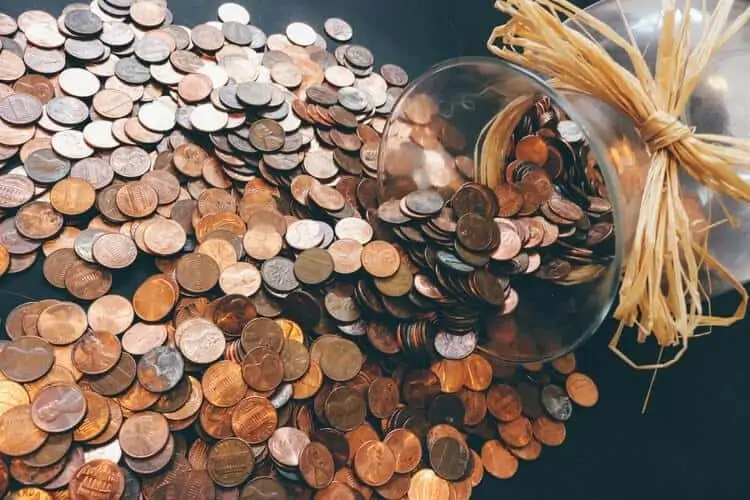 14. Sell Stock Photos Online
If photography is your hobby, you can turn it into a cash-making business. Sites like Shutterstock, Deposit Photos, Getty Images and iStockPhoto allow you to upload your photos and sell them for money. 
Learn more about selling stock photography.
15. Test Websites and Apps
Some companies pay you to visit a website or app and provide feedback.
You will need a computer or smartphone and can earn $10 for every 20 minutes spent testing a website or app. In some cases, a live conversation may be required with a client, and your payment is increased to $60.
Sites offering website testing include:
Usertesting ($10 to $60 per test)
TryMyUI ($10 per test)
Analysia ($10 per test)
16. Create and Sell Courses Online
If you are an expert in a particular area, you can create online courses that people sign up for a fee. Popular platforms where you can sell your course are:
Udemy
Teachable
Skillshare
17. Earn High-Interest On Your Savings
Most traditional banks offer a meagre interest rate on savings accounts. Move your savings to an online bank that pays a higher interest rate and make some 'real' money.
EQ Bank offers one of the best savings rates in Canada. In the United States, try Discover Bank.
Bonus: Earn With Amazon Mechanical Turk
The Mechanical Turk (MTurk) is owned by Amazon and is a marketplace where you can find all kinds of micro-jobs and get paid.
Payout per assignment is low; however, you can complete multiple tasks and earn a decent sum – $50 to $100 per month.
Looking for other side hustles to make money online in Canada? Consider these additional ones:
Start a YouTube channel
Buy and sell domain names
Provide data entry services
Do graphic design
Put your savings in a high-interest savings account
How To Make Money From Home in Canada
Start making money from home and online in Canada with these side hustles.
Try out a few gigs at a time to see which ones work best for your schedule and effectively monetize your free time. Most of these gigs do not require previous experience, so what are you waiting for?
Related Posts: