A financial app that automatically rounds up your change and saves or invests the difference can change your life for good.
You know you need to start saving money like yesterday, but you aren't. Thinking about saving money to build wealth and increase your net worth and actually doing so are totally different things.
You may forget. You may put off saving by a day, week, month, or year, or save sporadically so that you end up with nothing or very little money put aside for your future.
Think I'm being too drastic? Well, let's look at what the numbers say:
The good news is that you no longer need to rely on your memory or discipline to reach your savings or investing goals.
There are now automatic savings apps that can help you start putting money aside immediately with little to no effort on your part.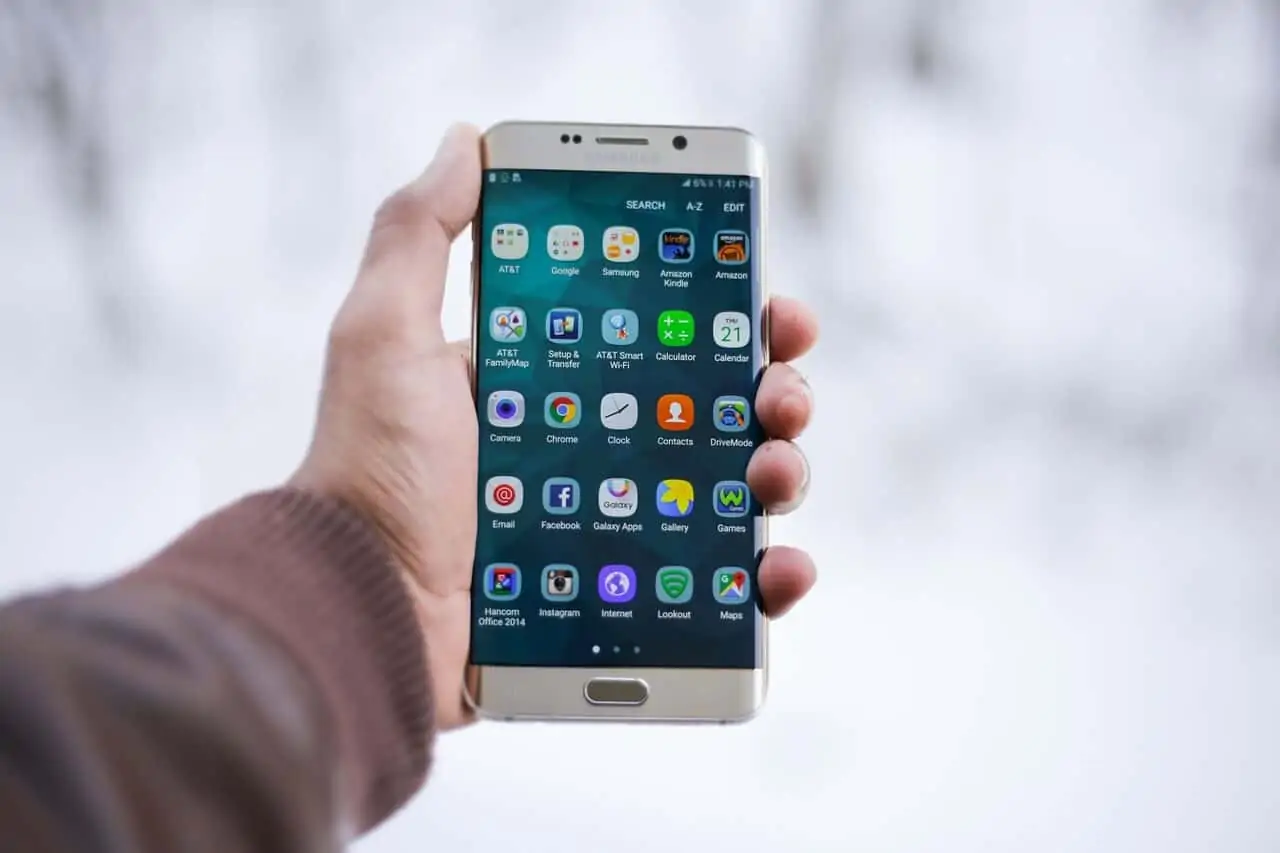 Best Automatic Savings and Investment Apps
Below, I have compiled a list of some of the best personal finance and money management apps you should consider today to start saving effortlessly.
1. Wealthsimple
Wealthsimple is Canada's most popular online wealth manager. When you sign up for their investment service, you get access to Wealthsimple Roundup, which is an automated free service that saves/invests your spare change.
Wealthsimple also offers Wealthsimple Save, an account that offers one of the best savings rates in Canada. This savings account comes with unlimited free transactions, no minimum balance, and several other perks.
Lastly, Wealthsimple also offers a free online trading app you can use to buy and sell stocks and ETFs. This service does not charge any commissions. You can learn more here.
Open a Wealthsimple account and get a $25 cash bonus.
2. KOHO
KOHO is a different type of money management app. It combines budgeting, cash back, and automatic savings in one place. It is a FREE reloadable prepaid Mastercard prepaid card and app in Canada you can use to earn cash back on all the purchases you make with a debit (prepaid) card.
The app allows you to create savings goals and reach them using the Roundup technique, which rounds up your purchase to the nearest $1, $2, $5, or $10.
You can reach your financial goals faster with their "PowerUps" feature, which pays you up to 5.00% in cash back on purchases.
In addition to earning cash back, KOHO users can earn interest on their balance and create financial goals using the app.
KOHO is FREE to use, and when you sign up here you get a $20 welcome bonus with the promo code "CASHBACK" after making your first purchase.
3. EQ Bank Savings
EQ Bank is an online-only bank in Canada, similar to Tangerine. It offers a FREE high-interest savings account that functions like a hybrid between savings and chequing.
The EQ Bank app makes your day-to-day banking easy-peasy, and you can use your savings account to make direct deposits, pre-authorized debits, electronic fund transfers, Interac e-Transfers, and more.
More importantly, you can set up automatic Savings Goals and watch your account grow. EQ Bank has one of the highest non-promotional savings rates in Canada today, and there are no monthly fees.
Your deposits are insured by the Canada Deposit Insurance Corporation. Learn more about EQ Bank accounts.
4. Moka (formerly Mylo)
The Moka app takes your spare change and invests it for you. It is like the Canadian version of the Acorns app in the United States.
If you have pushed back investing until when you have more money, the Moka app is for you. To start, download the Moka app and link your bank account.
Whenever you make a purchase and pay with any of your debit or credit cards, the apps will round up your payment to the nearest dollar and invest the difference.
For example, say you walk into Starbucks and buy coffee costing $2.75. Moka will round it up to $3.00 and invest the 25 cents ($0.25). It is so easy, you won't even notice the money left your account!
Moka will invest your money using a personalized and diversified portfolio of low-cost ETFs and grow your net worth. The app also allows you to set investment goals or make one-time deposits if you wish.
You can withdraw money at any time, and your account is insured by the Canadian Investor Protection Fund (CIPF) up to $1 million.
Moka charges a flat fee of $3.99 per month. Whenever you refer a friend, you are awarded a $5 referral bonus. You also get a $5 bonus when you sign up.
5. Trim
Trim works a bit differently from the other automatic savings apps.
While the Trim app won't put away money into a savings account for you on a schedule, it works like your personal finance assistant and monitors your bank accounts for ways to save money, including:
Finding and cancelling subscriptions that are no longer useful
Negotiating your utility bills and lowering it by up to 30%
Searching for better deals on your insurance
Tracking all your spending and more
Signing up for Trim is FREE, and there are no monthly fees. However, they will take 33% of any savings they achieve on your behalf.
The service is only available in the United States at this time.
6. Acorns
The Acorns app is one of the most popular apps for micro-investing in the United States, allowing users to invest for as little as $5.
This automated savings tool takes your loose change and invests it in a personalized and diversified portfolio. You can also choose to make one-time lump-sum payments whenever you want.
Acorns is a great app for those starting out in investing or who want a hands-off easy approach. Your account is protected by Securities Investor Protection Corporation (SIPC) for up to $500,000.
Fees charged vary depending on your account type, starting at $1 per month. Students get to invest for FREE. When you invite friends to use the app, you get a $5 referral bonus.
Here are some alternatives to Acorns if you live in Canada.
7. Digit
The Digit app takes the "chore" out of saving money.
After downloading the app, signing up, and connecting your bank account, the app automatically analyzes your spending pattern and every now and then moves money from your chequing account into your Digit savings account.
Digit is programmed to move money you won't miss as you do your normal day-to-day spending. It is currently only available in the U.S.
If you have a goal you are saving for, Digit can budget for you to help you reach your goal early. When you need the money, you can simply withdraw it. So far, over $1 billion has been saved by users of the app.
Your funds are held at an FDIC-insured bank and protected up to $250,000.
8. Qapital
Qapital is actually a bank that offers an automated savings app and is available to residents of the U.S.
The savings app saves the change whenever you make a purchase. Like other savings apps, this is done automatically without requiring your input.
You can set savings goals easily and can even connect with If This Then That (IFTTT) to create custom rules that initiate an action, such as saving some money every time it rains or you hit your fitness goals.
Qapital pays you interest on the funds in your account, and savings are protected up to $250,000.
9. Stash Invest
The stash app will help you start investing with as little as $5. You do not need to know about investing to build a portfolio that suits your goals, interests, and beliefs. The app automates and simplifies the process with personalized guidance.
After downloading the app and linking your bank account, Stash automatically invests your spare change. If you want, the app also allows you to create an automated investing plan where it deducts a certain amount at the interval you specify.
Funds you keep with Stash are protected by SIPC for up to $500,000, and it is only available in the United States at this time.
Related:
Best Automatic Saving and Investing Apps
Summary
Here are some of the best personal finance apps to automate your savings and reach your financial goals. In this review, we cover savings and investing apps like Acorns and Wealthsimple that help you build wealth.