There are some situations where cash, money orders or cheques simply won't do – and that's where bank drafts come in.
Especially if you're looking to pay a large sum of money to a third party, a guaranteed bank draft can be an attractive option for both the sender and the recipient. You'll often see them used for buying cars or real estate.
If you're hoping to learn more about getting a bank draft or cashing a bank draft in Canada, look no further. We'll cover those topics and more in this comprehensive guide.
What is a Bank Draft?
A bank draft is a guaranteed form of payment that you can use to send large sums of money from your bank to a third party. Unlike money orders, they're limited by only the sum you have available in your bank account.
They're excellent options for sending large sums of money or making big-ticket purchases with guaranteed funds.
Another of their distinguishing factors is their versatility. Bank drafts are often available in several different currencies, meaning that they're a good fit for international payments as well as domestic ones. To convert between currencies, your bank may charge you a fee depending on the type of account you hold.
Bank drafts often involve fees, but sometimes they do not. Again, this usually depends on the type of account you hold with the financial institution where you're setting up your bank draft.
The fees can be as high as $9.95 but as low as $0. This makes bank drafts an attractive cash alternative for many users.
How to Get a Bank Draft
Unlike money orders, bank drafts are only available at banks and financial institutions. That means that you need to have a chequing account to get a bank draft.
To illustrate the process of obtaining a bank draft, let's use bank drafts from TD as an example. First, you'll visit any TD Canada Trust branch in person.
You'll let the teller know the amount, recipient, and withdrawal account you'll be using for the bank draft. If you're getting a foreign currency, you'll buy that currency at the exchange rate at the time of your order.
After the bank draft is filled out and signed by the bank, you'll be required to pay any associated fees (typically about $9.95 unless you have a premium account).
The funds will be withdrawn from your account immediately and placed in the bank's reserves until the recipient deposits the bank draft.
It's your responsibility to deliver the bank draft to the intended recipient in a timely fashion. Remember, bank drafts can't be cancelled after delivering it to a recipient – treat it like cash.
How to Cash a Bank Draft in Canada
To cash a bank draft, take it to any financial institution. The employee helping you will need to check your ID for verification that you're the intended recipient, so make sure that you have a photo identification card or passport with you.
Once your identity has been verified, the bank will initiate the process of transferring the money into your account.
This process is usually relatively quick, but it can take 1-4 business days before you can access the money. You should allow extra processing time around bank holidays.
If you're cashing a bank draft, you're in luck because bank drafts are guaranteed by the financial institution that issued them. So you won't have to worry about not getting your payment in full.
You may also be able to cash a bank draft at an ATM.
Bank Draft Sample
Here is an image of what a sample bank draft might look like. In general, it looks like a regular cheque, but the bank is the issuer and they sign it.
It is also very similar to a certified cheque.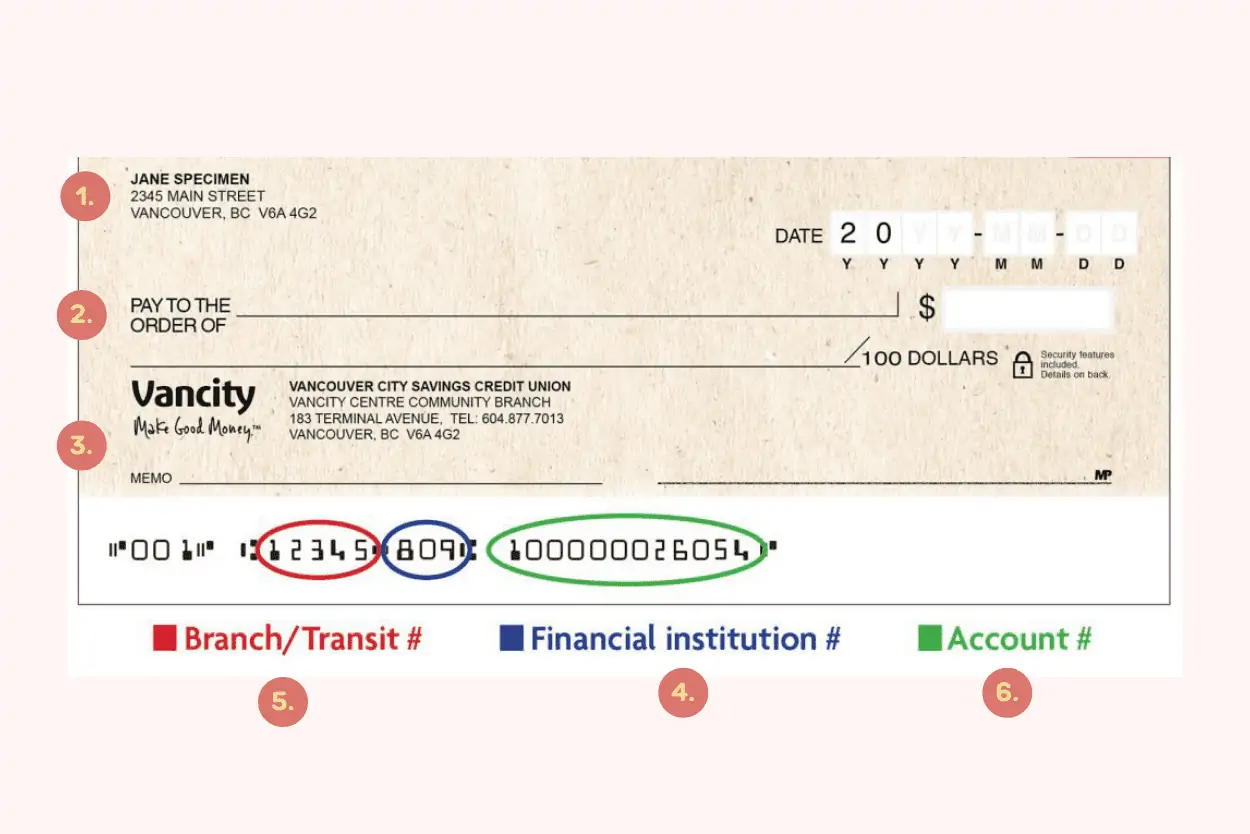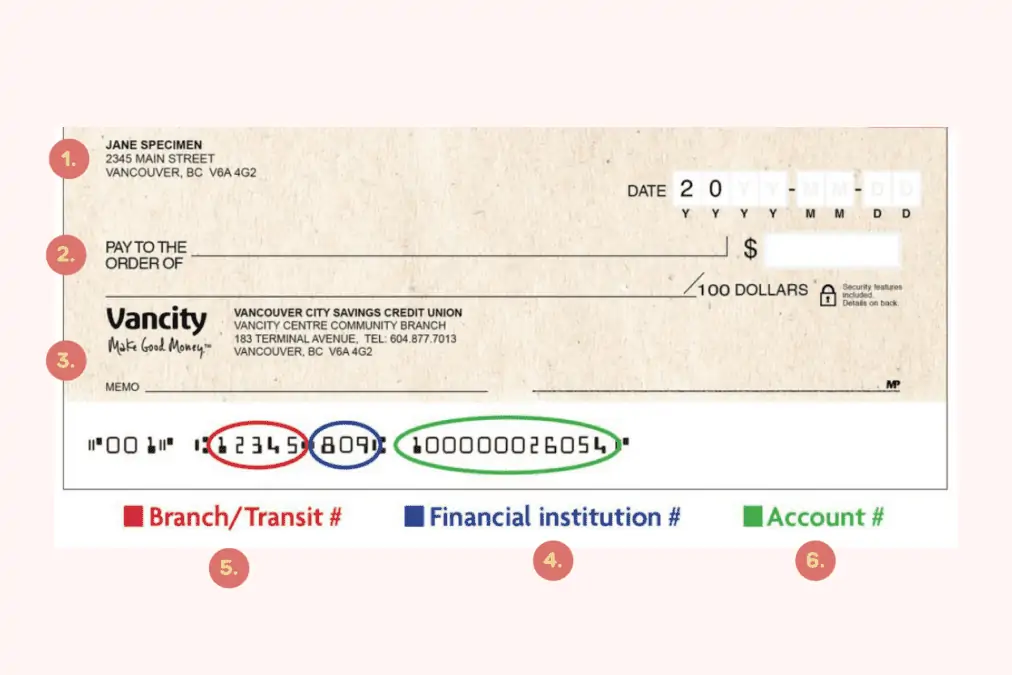 Bank Draft vs. Cheque
Bank drafts and cheques look quite similar, but they have a few important differences. Most importantly, a bank draft is guaranteed.
From the sender's perspective, your bank or credit union will withdraw the funds from your account and place them in its reserves. That's how the recipient can count on the full amount being available.
From the recipient's perspective, the draw of bank drafts is just that: the money is known to be available in full.
If you are wondering how to cash a bank draft in Canada, the process is similar to how you cash a cheque – a bank draft can be deposited or cashed at your bank.
A bank draft is most similar to a certified cheque (rather than a personal cheque) in that it's guaranteed by a financial institution and can't be cancelled or stopped once it's set up. Like cheques, bank drafts can also be misused and may be subject to forgery or other fraud.
Pros and Cons of a Bank Draft
Pros:
No limit to the amount of funds you can send
Available in a variety of currencies
Guaranteed availability of funds
CDIC coverage
Cons:
Can't be cancelled or stopped
Risk of fraud or misuse
Small fees are typically charged
Alternatives to Bank Drafts in Canada
If you are transferring small amounts, Interac e-Transfers are quick and often free, depending on your chequing account package
Alternatively, you can purchase a money order even if you don't have a bank account. However, they are usually issued for amounts under $1,000.
If sending money abroad, an international money transfer app like Wise works well.
While certified cheques are no longer as common, you can still get them at some banks and use them for large payments.
Lastly, a wire transfer is an excellent way to transfer funds between banks, although it may be more expensive.
Related: What is a Credit Memo?
FAQs
Is a bank draft as good as cash?
A bank draft is as good as cash because it's guaranteed by a bank and can be cashed at any bank or financial institution. It's less risky than a personal cheque.
How much does it cost to get a bank draft?
The fees to get a bank draft typically range from $0 to $9.95. The amount you pay will usually depend on the type of bank account you hold with your financial institution.
Do banks still do bank drafts?
Many banks (including Scotiabank, TD, and RBC) still provide bank drafts. These institutions, however, normally provide this service for their own customers only.
What are the risks of accepting a bank draft?
Bank drafts are generally considered a low-risk option because they're guaranteed by the bank. However, it's important to be on the lookout for forgeries or fraud.