Saving $10,000 in a year is a worthy goal if you want to take control of your financial life, get out of debt, and reach financial independence.
It might sound like a steep challenge. However, speaking from experience, it's completely doable as long as you follow a systematic plan and spend your earnings wisely.
In this article, you'll learn over ten ways to achieve your save-$10k-in-a-year challenge. Keep reading to make this financial goal a reality.
Key Takeaways
Some of the best ways to save $10,000 in a year are breaking down the amount into smaller goals, starting a budget, and starting a no-spend challenge.
Saving $10K annually can give you financial security, pave your way toward early retirement, and make big purchases more achievable.
A high-interest savings account is one of the best places to keep your funds as it also serves as a great passive income.
Why Should You Save $10k?
There's no one-size-fits-all reason why you should save $10,000 annually. After all, each individual has different financial priorities. But to kickstart your motivation, let me list several reasons why you should pursue this saving journey.
Financial Security
The classic reason for saving up is to have a financial fall-back plan in case of unexpected life events.
Regardless of whether you lose your job, get into an accident, or struggle to pay rent, having a financial cushion can help you stay afloat and maintain financial stability during turbulent times.
A bonus perk to this reason is the peace of mind you get by having a safety net for your finances.
Make Big Purchases Easier To Achieve
Many people make big purchases by taking out high-interest loans, which, if not planned enough, can potentially lead to long-term financial strain.
However, by consistently saving $10,000 yearly for several years, you can accumulate a significant amount of savings. Hence, it'll be easier to achieve your purchasing goals without relying too heavily on loans.
Early Retirement
Early retirement has become an increasingly popular goal for many Canadians.
If you also wish for the same outcome, saving $10,000 annually is going to take you one step closer to achieving this goal. Just explore the multiple ways to save for retirement, and having financial freedom during your golden years will no longer be a distant dream.
How To Save $10k In A Year
Calculate How Much You Need To Save
Saving $10,000 in a year may seem like an intimidating goal, but breaking it down into smaller increments can make it feel more achievable.
By setting monthly, weekly, or even daily saving goals, you'll progress toward your target savings more easily.
So, first, decide on a timeframe that works for you, and then calculate how much you need to save each month, week, or day to reach your goal.
Here's a table you can use as a starting point:
| | |
| --- | --- |
| Time Frame | Saving Amount |
| Monthly | $833.33 |
| Weekly | $192.31 |
| Daily | $27.40 |
Start A Budget
One of the most effective and realistic ways to save money is to incorporate your savings into your budget.
Budgeting encourages you to keep your expenses on track so you always have money left to add to your savings. Fortunately, budgeting has never been easier thanks to budgeting apps. Some of them not only help you save but also earn rewards and cashback.
Open A High-Interest Savings Account
Consider keeping your funds in a high-interest savings account. Assuming your bank offers a 3% annual interest rate, you could earn $150 on a $10k savings account. Add in daily compounding, and your money grows even faster.
And suppose you keep going with the habit of saving $10K annually; by the end of year three, your interest earnings could be well over $1,400.
Track Your Spending
Another great way to make this savings goal possible is to track every dollar you spend. From major bills, groceries, and up to the cups of coffee you buy on the way to work, keep your expenses recorded no matter how small the amount may be.
By knowing where your money goes, it'll be easier to figure out the areas you can cut down your spending and redirect more of your money to your savings.
On top of that, tracking your expenses is also one of the best ways to stay on your budget if you've set one.
Spend Less Money
Some people think this advice is too vague to follow.
But in reality, with enough assistance from the previous tips listed above, spending less money won't be as difficult as it sounds.
For example, if you've already set a budget, you can identify non-essential expenses and aim to reduce their allocated funds by a certain percentage.
Similarly, if you notice that you're spending too much money on your wants after tracking your expenses, you can more consciously avoid purchasing them next time.
Reduce Your Bills
For some people, reducing expenditure on their wants simply won't be enough to reach $10,000 in savings by the end of the year.
If you're in a similar scenario, reducing your bills might not be a bad idea.
While you won't be able to reduce rent payment unless you move to a cheaper place, try to reduce your use of utilities such as:
Electricity
Heating
Water
Pro tip: Maximize your electricity providers' "off-peak pricing" to kickstart your bill-reducing strategy.
Raise Your Income
Having more income flow is a game-changer when saving more money. Since you're already used to living with your current income, the extra bucks that will come your way can potentially go straight to your savings.
The best part about this tip is that there are dozens of ways to approach it.
To name a few, you can raise your earnings by:
Starting a side hustle
Developing a passive income
Selling extra things you have
I'm more passionate about this tip than others. So, let me explain these top 3 income generators further below.
Start A Side Hustle
Side hustles are some of the best starting points to earn extra income.
They're usually not too time-consuming. Plus, they can also be fun, especially if you're earning money through a hobby.
You can have a side hustle both in person or online. So, don't shy away from giving this income source a go.
Earn Passive Income
Earning more doesn't necessarily mean working longer hours or sleeping less.
There are literally dozens of ways to generate passive income. And some are as easy as using an app or maximizing your credit card's rewards.
Can you earn serious money?
Certainly!
Some of Canada's best passive income streams, like renting your property, can generate hundreds of dollars, if not thousands, every month.
Sell Things You Don't Need
Hit two birds with one stone through this income idea. Because not only can you generate extra income, but you may also declutter your storage or house.
Just sell your items through the classic garage sale route or list them on online marketplaces like eBay or Kijiji.
Do Fun Things That Don't Cost Money
While taking time to destress after a long day or week of work is important and beneficial, having fun doesn't always have to cost a fortune.
It's easy to find free alternatives to costly entertainment activities. In fact, even couples' dates can be super budget-friendly.
For example, instead of hitting the movie theatres, you can do a movie night at home with some microwaved popcorn. Moreover, if you want to socialize outside, cheap activities like going on a picnic or a road trip won't disappoint.
Try A No-Spend Challenge
One of the most foolproof ways to save a significant amount of money is to complete a no-spend challenge. Simply speaking, this challenge requires you to refrain from spending money on non-essentials for a limited duration.
Literally, no impulse purchases, dining out, or paying for paid activities.
This tip is one of the most extreme ones. However, it usually has the best results for your savings.
Barter For Goods And Services
To further support your savings, consider bartering instead of paying for goods or services you need.
All you have to do is join trading platforms like Bunz or Buy Nothing Project, then find the goods or services you're willing to trade your items for.
Other Tips On How To Save $10k In A Year
Still looking for ways to power up your savings? Consider these tips:
Automate your savings: Manually depositing money to your savings account leaves room for forgotten transfers. So, it's best to automate your saving funds if you're keeping them in a separate bank account.
Consider your savings as fixed, non-negotiable expenses: Think of your savings as rent or monthly car payments that you must always pay in full, regardless of your financial situation. This way, you hold yourself accountable, and you'll be more creative in reducing other expenses instead of your savings.
Celebrate milestones: Sometimes, reaching the goal is easier if there's a reward at the end of the line. So, feel free to celebrate small milestones as you save up. For example, you can treat yourself to a nice dinner every time you save another $1,000.
Conclusion
Saving $10,000 in a year is not an impossible journey. Most of the time, all you need is enough discipline mixed with the right tips to succeed in this challenge.
Just remember to break down your goal, spend more wisely, and increase your income if possible. And before you know it, you'll achieve this financial milestone in less than a year.
Simplii No-Fee Chequing Account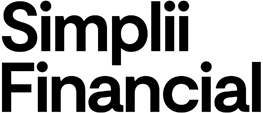 $400 cash bonus offer
No monthly account fees
Unlimited transactions & Interac e-Transfers
Free personalized cheques
KOHO Easy Prepaid Mastercard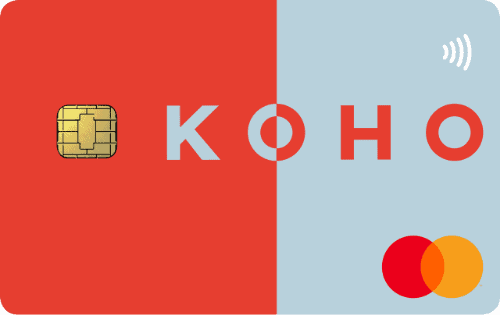 $20 sign-up bonus after first purchase
Earn up to 5% cash back
0.50% savings interest on your balance
$0 monthly fee
FAQs
How can I turn 10K into 100K fast?
There's no foolproof way to turn $10K to $100K fast. Most get-rich-quick methods are high-risk financial paths. So, if you want to grow your $10,000 capital ten times without risking your money too much, consider investing in a diversified portfolio.
How much do you need to save 10K in 3 months?
To save 10K in 3 months, you must save about $769 a week. Unfortunately, for minimum-wage earners in Canada, this isn't a realistic goal as this value amounts to over 75% of the minimum weekly wage in the country.
Where best to save 10K?
The best place to save your $10,000 is in a high-interest savings account. Not only will you keep your money safe, but you'll also generate compounded interest.
How much to save a month to become a millionaire in 10 years?
You need to save about $8,340 a month to become a millionaire in 10 years. However, if you store your money in a high-interest savings account whose compound interest is 3% annually, you'd only need to save $7,200 a month to reach the same amount.