Getting a mortgage is always a big moment, especially if you're buying your first home, and choosing a mortgage lender is something you want to do carefully.
Fortunately, you can choose from many mortgage lenders in Canada, all of which offer something slightly different.
In this guide, we look at 15 of the best mortgage lenders in Canada. We also look at how to use a mortgage calculator in Canada to work out how much your mortgage costs.
Read on to find a ​​list of the best mortgage companies in Canada and choose the right mortgage for your needs.
Best Mortgage Lenders in Canada
Here's a list of 15 of the best mortgage lenders in Canada:
1. Tangerine
Best for Flexibility
Tangerine is an online bank that's become popular over recent years. It offers a range of affordable products like bank accounts, and it puts a focus on simplicity. It also offers mortgages at competitive rates.
When you get a mortgage at Tangerine, you will get dedicated support from a Mortgage Account Manager who will help you through the process.
It also offers several prepayment options. For example, you can make lump sum repayments every year of up to 25% of the original mortgage. You can also increase regular payments up to 25% of the original payment, which is better than the 20% that most lenders offer.
Start by requesting a call and securing your rate without a full application, and you can get a rate guaranteed for 120 days.
You can also read our Tangerine mortgage review.
2. Neo Financial
Best for Convenient Digital Mortgages
Neo Financial is a fintech company that provides various financial services, including banking and mortgages.
It provides a mortgage brokerage service where you can compare rates from several lenders, and everything is digital. You can browse deals, upload documents, and close the mortgage online.
There are no commissions, and you can apply with a down payment of 5% or more. There are also no hidden fees, and the application process is fast.
It also offers competitive interest rates typically lower than you would get from a traditional bank.
Related: Neo Mortgage review.
3. Nesto
Best for Rate Guarantee
You can find a low mortgage rate at Nesto and expert advice. The whole process is streamlined, and there is no commission.
Nesto is a simple and fast option that uses technology like its AI-powered algorithm to help you get the best rates. It has helped over 210,000 people so far, and it's a great choice if you prefer an online lender.
Tailor your options by entering your objectives, getting advice from mortgage experts or confirming online directly. Then, get your mortgage approved and upload supporting documents online.
You can also secure your rate for 150 days. Learn more about Nesto.
Featured Mortgage Offers
Neo Mortgage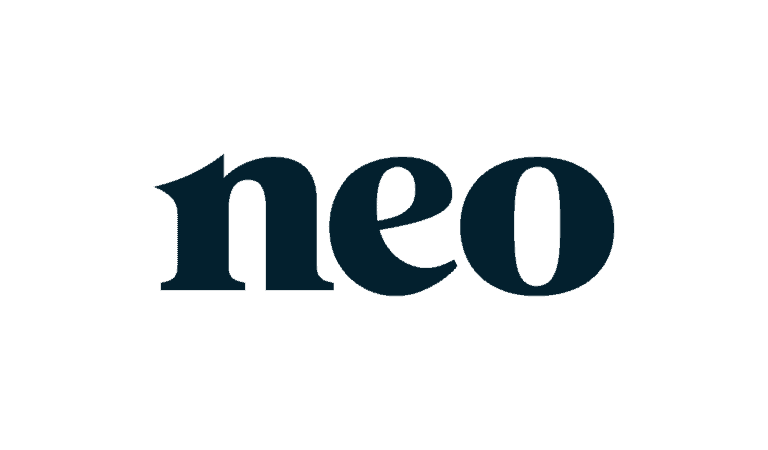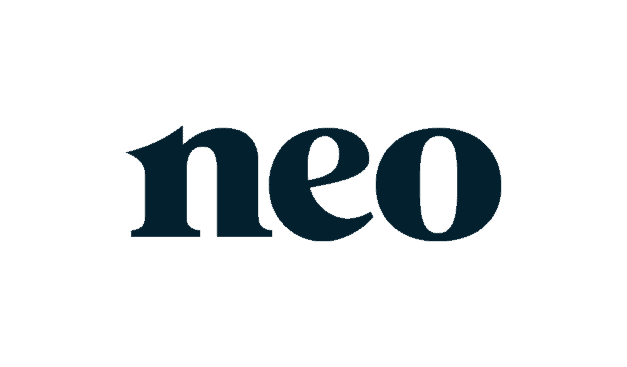 Apply Now
On Neo Financial's website
Compare mortgage rates across several lenders
Access to competitive rates and online applications.
Available Canada-wide
Accepts a wide range of credit scores
BMO Mortgage
Apply Now
On BMO's website
Mortgages from one of Canada's top banks
Competitive rates with flexible features
Offers fixed and variable rates + HELOC
130-day rate guarantee
Nesto Mortgage
Apply Now
On Nesto's website
Flexible terms for fixed and variable-rate mortgages
Online mortgage rate application & no broker fees
650 minimum credit score
150-day rate guarantee on pre-approval
4. HSBC
Best for Choice of Mortgage Products
HSBC is one of Canada's largest banks, which should give you a certain amount of security and peace of mind. It also has some good mortgage solutions.
It has a team of Mortgage Specialists on hand to help you through the process, and you can find out everything you need to provide to apply and then get prequalified in a few steps.
There are several types of mortgages to choose from. These include the HSBC Traditional (Residential) Mortgage with flexible early payment options of up to 20%.
You will also find the HSBC Equity Power Mortgage, where you can get access to up to 80% of your home's value for a wide range of purposes.
HSBC also offers a Home Equity Line of Credit where you can get access to cash when you need it and only pay interest on what you borrow.
5. Meridian Credit Union
Best for Cashback Mortgages
Meridian Credit Union is the largest credit union in Ontario, with billions in assets. It has several financial products for its members, including mortgages.
It offers a range of mortgages and provides the option of skipping payments for one month each year with no penalty. You can also pay up to 20% more each year if you want to.
Meridian offers a Friends and Family Mortgage, where up to four people can apply together, and a Self-Employed Mortgage.
Related: Meridian Mortgage detailed review.
6. Motusbank
Best for Friends and Family Mortgages
Online-only Motusbank offers a range of mortgages, with one of its most popular products being the friends and family mortgage.
This makes it easier to invest in a property by getting a mortgage with friends and family members to spread the cost.
It also has many other benefits, like a flexible repayment schedule, a 90-day rate guarantee and the option to skip a payment.
Rates are guaranteed for as many as 130 days, depending on the mortgage.
7. Equitable Bank
Best for Customized Solutions
Equitable Bank is one of the best options if you want to choose from several online mortgage products that are customized for your unique circumstances.
It has mortgages for those new to Canada, the self-employed, and those rebuilding their credit. You can get a mortgage to buy a property as well as renewals and refinancing, and it offers a Home Equity Line of Credit (HELOC).
It is also known for its excellent customer service and good prepayment options.
8. Scotiabank
Best for Flexibility
Scotiabank is one of the biggest banks in Canada, and it has several good mortgage options that can be customized for your situation.
You'll find mortgages for first-time buyers and second-home buyers, as well as mortgage renewals.
Mortgages can be open and closed, fixed or variable, and various prepayment options are provided, as well as payment vacations.
One option at Scotiabank is a blended mortgage. This is where you combine the rate from your existing mortgage with a new mortgage to get a lower rate.
It also has good rates for existing customers, and you can make a lump sum payment of up to 20% if you want to.
9. TD Canada Trust
Best for Range of Mortgage Products
TD is another of the big Canadian banks where you can find a wide selection of mortgage products available.
As well as standard mortgages, you can renew or refinance your mortgage here or get a mortgage for a second home.
Find out how much you can afford using its mortgage calculator, then get an online pre-approval, and then apply online for pre-approval with an immediate response.
The whole process is simple and convenient, and keep an eye out for special offers.
10. National Bank
Best for Fast Pre-Approval
National Bank is a good option for buying your first home, and it also has the option to renew your mortgage or buy a second property.
Like a few lenders on the list, it offers cashback. However, this is only available if you add other eligible products.
You can get fast pre-approval here and protect your rate for 90 days, so you know your borrowing capacity without any commitment.
You can also get flexible payments if you want to pay off your mortgage faster or even use your credit card points.
11. Simplii Financial
Best for Special Mortgage Programs
Simplii Financial is an online bank that offers a range of financial services, including mortgages, with competitive rates.
It has a selection of special mortgage programs, including those for graduates and newcomers to Canada, and it also offers long-rate guarantees and prepayments.
You can work with a Mortgage Specialist to get assistance. Fixed-rate mortgages have terms from 2 to 10 years, and you can lock in a rate for 120 days for new mortgages.
It does not charge appraisal fees, and it also has several tools like a mortgage affordability calculator and mortgage payment calculator.
12. True North Mortgage
Best for Competitive Rates
True North Mortgage has over 15 years of experience providing mortgages, and it promotes its rates as very competitive and a good way for you to save money on your mortgage.
It has a team of experienced brokers on hand to help you through the process, and it offers several flexible options to help you save money when you get a mortgage.
If you're looking for good interest rates, this is a good place to start.
13. BMO Mortgages
Best for Long Rate Guarantee
BMO offers a selection of mortgages with good rates and an excellent 130-day rate guarantee. It also provides accelerated payment options, so you can pay off your mortgage sooner.
Mortgage Specialists are on hand to help you whether you want to buy your first home, a vacation home or an investment property. You can also renew your mortgage or access home equity here.
14. First National
Best for Non-Bank Mortgages
First National is one of the largest mortgage lenders in Canada that is not a bank. It offers both residential and commercial mortgages.
You can work directly with a mortgage broker here, who will help you navigate the process and provide personalized options and ongoing support.
Use the payment calculator to find out how much you can afford, and there is also lots of information on the site.
15. DUCA
Best for Personal Service
DUCA is a credit union based in Toronto that offers competitive rates on mortgages as well as a range of other personal banking services.
It even states that it can provide mortgages to people with poor credit scores.
It's known for the personal service and advice offered, and you can arrange to meet up with a mortgage specialist to discuss your requirements.
It offers various payment schedules, prepayment options and a mortgage transfer package. You can also apply for a second mortgage, ​Co-op Mortgages or a Home Equity Line of Credit.
How to Get a Mortgage in Canada
If you are thinking about getting a mortgage in Canada, the process is quite straightforward.
First, check your credit score and find out what it is. Many lenders will require you to have a good score.
By knowing what it is in advance, you will have a better idea about what type of mortgage you can get and the sort of interest rate you can expect. Use Borrowell to check your score for free.
Next, look around at the various lenders and their rates. Use the lenders in this guide to get started, and think about the type of mortgage you would like to get.
Visit a lender's website and use a mortgage calculator, then apply for pre-approval. This will give you a clear idea of the amount you can borrow. You may even be able to get the interest rate locked in.
You can get pre-approvals from different lenders, and there is no obligation to apply for a full mortgage.
Then you can find a property with confidence, knowing exactly what you can afford. It also shows you are a serious buyer.
When you are ready, you can apply for the full mortgage. The exact process will differ from lender to lender, but you will need to provide certain documentation.
It also involves the mortgage underwriting process, which is followed by pre-closing and closing or settlement.
Mortgage Calculator Canada
Most lenders provide mortgage calculators that you can use for free to find out how much you could borrow and how much you can expect to pay.
Here's a good one you can use to get started.
Simply type in the mortgage amount, interest rate, amortization period, payment frequency and term, then the prepayment amount.
Next, click on 'Calculate' to get a clear picture of the number of payments you will make, total interest payments, total cost and more.
FAQs
Which bank is best for a mortgage loan in Canada?
There is no one bank that is best for mortgage loans. The best idea is to compare different banks, including online banks and other mortgage lenders, to find the best mortgage for you.
Who is the largest mortgage lender in Canada?
Aside from the big banks, First National is one of the largest non-bank lenders of residential mortgages.
Is it better to get a mortgage from a mortgage lender or a bank?
It's your choice whether you get a mortgage from a lender or a bank, and neither option is better than the other. It all depends on your circumstances and requirements.
Is it cheaper to go through a mortgage broker or bank?
Not always. However, mortgage brokers may be able to help you find a mortgage that you would otherwise not find on your own, which could well turn out to be a better option.
Related: Mortgage Broker vs. Bank