If you're reading this article, you may be asking yourself, "Why is my e-transfer taking so long?" Interac has certainly made transferring funds much easier, but waiting for your money to drop into your bank account can feel incredibly frustrating at times.
That's why we created this comprehensive guide so that you're always in the know when it comes to tracking your Interac e-transfers.
We'll cover how long Interac e-transfers should take when using each of Canada's big five banks, how they work, and many other questions that might be on your mind.
What is an Interac e-Transfer?
Interac Corporation is a Canadian company that specializes in transferring funds between both personal and business bank accounts. All accounts held at participating Canadian financial institutions are eligible for Interac's e-Transfers.
Essentially, these high-speed transfers are a faster way to send and receive money for many different purposes.
One of the most attractive parts of this system is that to send or receive money, all you'll need is a Canadian bank account, an email address, and the email address or cell number of the person you're sending money to.
Interac handles all the rest, meaning you just have to wait for the payment to land.
How Does an e-Transfer Work?
Interac's e-Transfers require the participants on either side of the transaction to have Canadian bank accounts.
Once they receive your e-transfer notification, the banks or credit unions involved simply transfer the funds using the same established, secure banking procedures you'd see if you visited the bank in person.
Transfers are almost instantaneous, but the exact amount of time will depend on which bank or credit union you use. Depending on your financial institution's policies and efficiency, Interac e-Transfers can take up to 30 minutes.
How Long Does an Interac e-Transfer Usually Take?
Interac generally advises that their e-Transfers can take up to 30 minutes to land in the recipient's bank account. The true timeline, however, will depend on your bank or financial institution.
In this section, we'll explore how long an Interac e-Transfer typically takes with each of Canada's most commonly used banks.
If you bank with RBC, you can expect to see a notification about your Interac e-Transfer immediately or within a few minutes.
With TD Bank, the timeline is generally similar, with recipients getting notified by email or text message within one minute.
Scotiabank offers an extremely fast service, with recipients getting their funds in as little as one minute and as long as just 30 minutes.
BMO advertises the same timeline, saying that their Interac e-Transfers are processed instantly, meaning you can access funds within 30 minutes.
If you're banking with CIBC, your e-Transfers are sent almost instantly, but it can take up to 30 minutes for the recipient to receive a notification.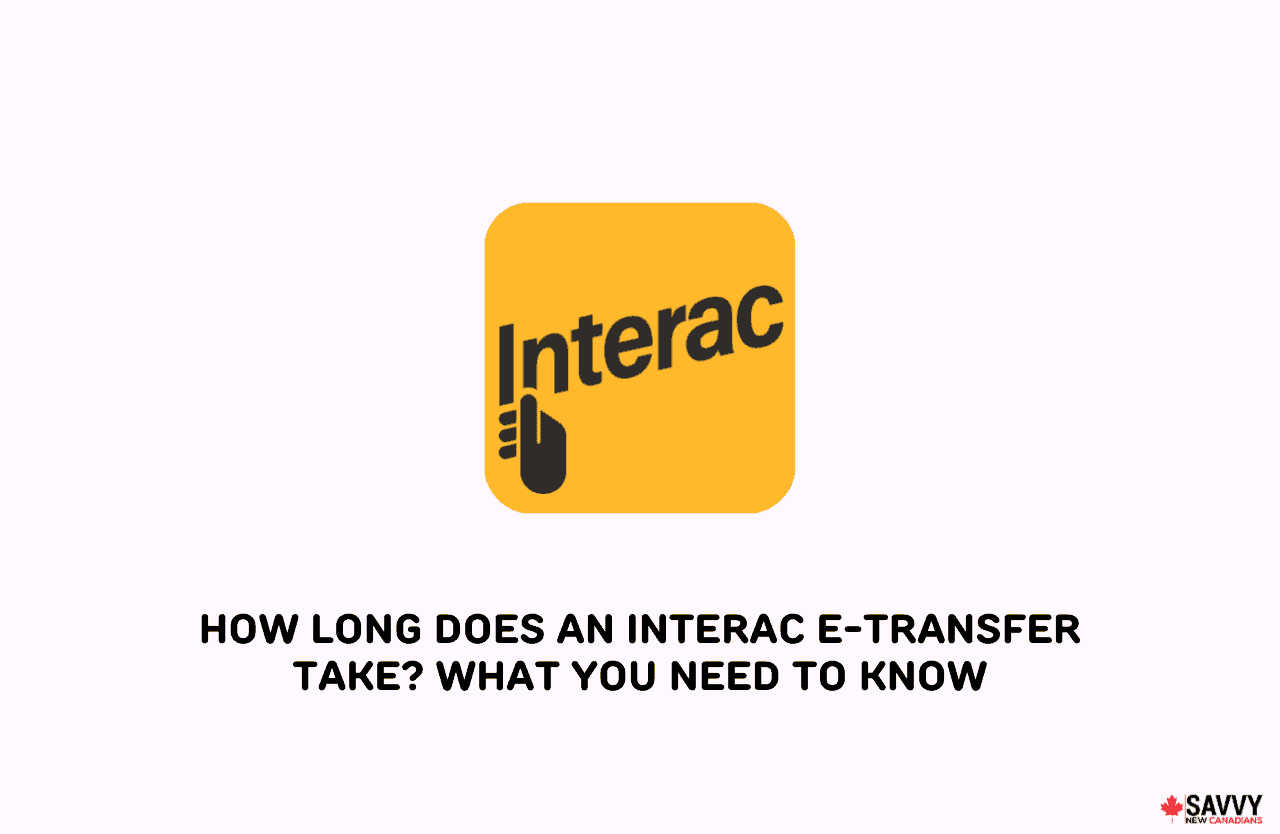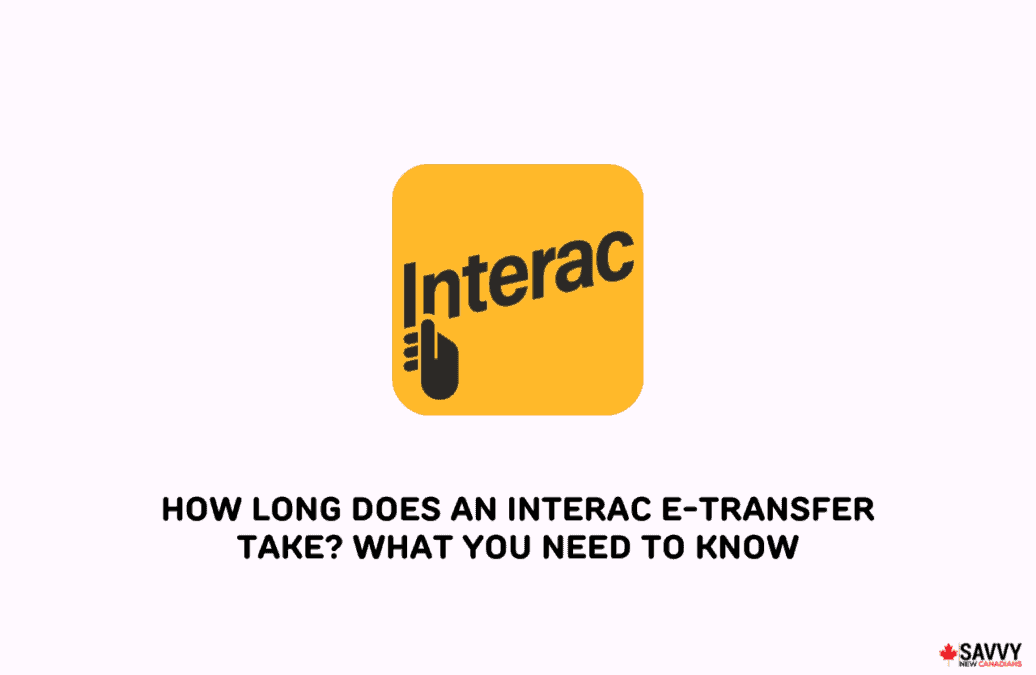 What to Do if an e-Transfer Takes a Long Time
If you have not received an Interac e-Transfer that you're expecting within 30 minutes of it being sent, you should check with the sender to ensure that they entered the right phone number or email address.
For some larger transactions, Interac reserves the right to conduct a transfer review, so that may also be slowing down the process.
If your Interac e-Transfer has not arrived within 60 minutes, you should contact your financial institution for more information. Different financial institutions take different lengths of time to process e-Transfers.
How to Cancel an Interac e-Transfer
If you need to cancel an Interac e-Transfer, the first step is logging into your online bank account. You will need to access your transaction history or payment history, which is where you'll find the Interac e-Transfer.
Once you do that, you should see a cancel option, which will be available if the person receiving the transfer has not yet claimed the money.
The exact nature of this process may vary depending on the financial institution with which you do your banking. Some banks may also charge a cancellation fee for Interac e-Transfers.
Related:
FAQs
Can you forward an Interac e-Transfer to someone else?
You can forward an Interac e-Transfer to someone else, but only after it's landed in your own bank account. Then, you'll be able to create a new transfer and send it over to your intended recipient.
How long does an e-transfer of $500 take?
With most banks, e-Transfers can take between one and 30 minutes to receive.
How can I speed up my e-transfer?
Once you've sent an Interac e-Transfer (or are waiting for one to arrive), there's not much you can do to speed up the process. Some transfers will move faster than others, such as a transfer between two people with accounts at the same banking institution.
Why am I not receiving an e-transfer?
If you're not receiving an expected Interac e-Transfer, that may be because the sender incorrectly wrote in your name or email address. You should reach out to the sender to confirm those details.
How long does an Interac e-Transfer take for Autodeposits?
If you set up Interac e-Transfer Autodeposits with your bank, you'll be able to get the money automatically deposited without having to claim each transfer. Normally, this money will transfer instantaneously, but it can take up to 30 minutes.
When does an Interac e-Transfer expire?
An unclaimed Interac e-Transfer will expire after 30 days if it remains unclaimed. This could happen if it was sent to the wrong person or an email address or phone number was incorrectly inputted.