In Canada, real estate has always been a hot commodity. Despite being the world's second-largest country by total area, the limited supply of real estate means the asset remains in high demand.
Real estate investors have benefited from decades of steady increases in property values across the country. This is magnified in the country's three largest cities – Vancouver, Montreal, and Toronto, which house more than 33% of Canada's total population of about 39 million people.
So what are the best ways to invest in real estate in Canada in 2023? You might be surprised to find that there are quite a few ways to gain exposure to real estate. Rising interest rates have cooled the market to start the year, but the potential for high capital appreciation and steady income flow is worth investigating.
In this article, we will discuss a number of ways to invest in real estate in Canada and how it compares to other forms of investing.
What is Real Estate Investing?
Real estate investing is a broader industry than most people think. Many will think of buying and selling properties as the only way to invest in real estate. These days, there are plenty of other ways to get involved in the Canadian real estate market.
As with most other assets, the value of the property is decided by the real estate market. Prices are primarily affected by the laws of supply and demand. This also means savvy real estate investors can spot opportunities to buy low and sell high.
Real estate investing can be a lucrative way to diversify your portfolio. It also requires significant startup capital for a downpayment, as well as the ability to pay off a mortgage. While these can pose barriers to entry, real estate investing is one of the surest ways to grow your wealth over time.
We will discuss plenty of other ways to get involved in real estate investment, including rental properties, commercial real estate, and buying REIT stocks.
6 of the Best Ways to Invest in Real Estate in Canada
1. Buying a House
The simplest way for most people to invest in real estate is to buy a house. You might think that buying a house to live in isn't really a form of investing. But living in the house is a benefit to buying it.
The main reason for buying a house is that its value will presumably rise over time. Once you are finished paying it off, you can sell it for a profit. This is called investing in the equity of your home. The more you pay it off, the more you own it.
Is there a benefit to owning a house and then selling it? Absolutely. A great percentage of global wealth has been passed on through the generations from owning land.
In Canada, if the house is your primary residence, you can receive a tax break on the capital gains you make when you decide to sell your property.
2. Rent out a Property
The alternative to living in the house you buy? Renting it out to someone else. Being a landlord isn't easy, but collecting a monthly rental cheque that pays off your mortgage is a popular way to invest in real estate in Canada.
You do not get to benefit of living in the house, but on the flip side, someone else pays off your mortgage for you. In about twenty years, you can own the property outright and continue to collect rent for as long as you own it.
3. House Flipping
House flipping is a much more aggressive way of investing in real estate. This is the epitome of buying low and selling high on properties.
Popular house-flipping targets are old, rundown properties that are selling for a lower price or even foreclosures. The idea is to invest some money into renovating the property and re-selling it for a much higher price.
House-flipping does not require you or a tenant to ever live in the house before you re-sell it. It can be a lucrative way of investing in real estate, but it can also be the most capital-intensive.
4. Vacation Properties
Another popular way for Canadians to invest in real estate is to buy a vacation property. This can be a cabin or a cottage, or a condo in another country.
Ideally, you would get to use the property when you are on vacation. Many people also rent these vacation properties out when they are not using them on popular sites like Airbnb or Vrbo.
There are plenty of property management companies that will take care of the business side of things for you while you are out of the country. Not only are you collecting rent, but you also save on paying for accommodations when you travel there.
Just make sure you understand all of the property ownership and tax laws of the country in which you buy your vacation property.
5. Commercial Real Estate
There are a lot of real estate investors who would rather deal with a business than a residential tenant.
With tenants, you don't always know who you have living in your house. But with businesses, there is a certain standard of conduct that needs to be kept, especially if they are operating a retail storefront.
One thing to note: buying a commercial building and renting it out to businesses requires a lot more capital upfront. This will likely make it unattainable for most Canadian investors.
6. Invest in REIT Stocks or ETFs
Perhaps the easiest way to invest in real estate, REITs or Real Estate Investment Trusts trades on the major stock exchanges. Rather than buying actual property, you can invest in these real estate stocks or ETFs.
A REIT is a company that owns and manages properties across Canada and even around the world. They collect rent from tenants and pay a high percentage of their net income to shareholders as dividends.
Why would a company do this? Because when you are registered as a REIT, you get large tax breaks, including paying zero corporate income tax.
Popular REIT funds include properties like shopping malls, grocery stores, apartments, and office space.
How to Get Started in Investing in Real Estate
A common theme with real estate investing in Canada is the high upfront costs. If you think about buying a house, the standard downpayment in Canada is now 20%.
According to the CREA, the average price of a home in 2023 is around $612,000. These prices are much higher in cities like Vancouver or Toronto.
This means that the average Canadian homebuyer will need about $120,000 ready as a downpayment. This does not even include unseen fees and closing costs like a lawyer or notary fees, the property transfer tax, and additional realtor fees.
On top of that, you need a good credit score and decent employment or net worth to be approved for a mortgage in Canada. This is all to say that real estate investing has significant financial barriers to entry.
Unlike stock investing, real estate investing usually requires you to rely on others like a realtor and contractors. This can be a benefit and a disadvantage.
On the one hand, improving the property is all within your own control. With stocks, you are dependent on the performance of the company as well as the overall sentiment of the market.
Investing in real estate can have the potential for massive gains. But it requires a substantial amount of initial capital before you can even worry about renovations or collecting rent.
Pros and Cons of Investing in Real Estate in Canada
Pros
Potential for large profits on both a short-term and long-term horizon
Improvements to the value of the property are within your control
You can live in the house and benefit from owning your own shelter
Property can be passed down through generations creating real wealth
Real estate is typically a hedge against inflation
Cons
Initially, it requires a substantial amount of capital
Lots of fees for buying and selling a property
Real estate is not a liquid asset
Being a landlord can be a lot of work
You have to continue to pay your mortgage even if you can't find tenants
Real Estate Investing and Taxes in Canada
When it comes to investing, it is always important to know about taxes.
There are, of course, the standard taxes you need to pay depending on where you live. Things like property taxes, strata payments, utilities and water bills, and garbage collection can all be charged throughout the year. Owning property isn't cheap, and taxes can really eat into your overall profits.
For income taxes, as long as the property is your primary residence, you can save on the capital gains taxes when you sell the house.
But if it is not a primary residence, you could be taxed under the standard capital gains marginal tax rate. This mitigates some of the incentives for frequent house flippers.
Real Estate vs Stocks and ETFs
Most Canadians who are looking to enter into real estate investing already have a stock portfolio. Rather than being a landlord, you can also have exposure to real estate directly in your brokerage account.
Buying Canadian REIT stocks or ETFs can bring in high cash flow through quarterly or even monthly dividends.
REITs in Canada trade directly on the Toronto Stock Exchange. You can buy shares, or units, at most brokerages in Canada, and if you do so in a registered account like a TFSA, or FHSA, any dividends and capital gains will be tax-free. For most investors, investing in REIT stocks is less stressful and easier to manage.
It might not provide the same potential for massive returns, but you can easily build a portfolio of high-dividend paying REITs that provide you with cash flow that is similar to collecting monthly rental cheques.
Only you won't have to lift a finger to collect these dividends, and you can reinvest them to increase your cash flow every month.
Featured Mortgage Offers
Neo Mortgage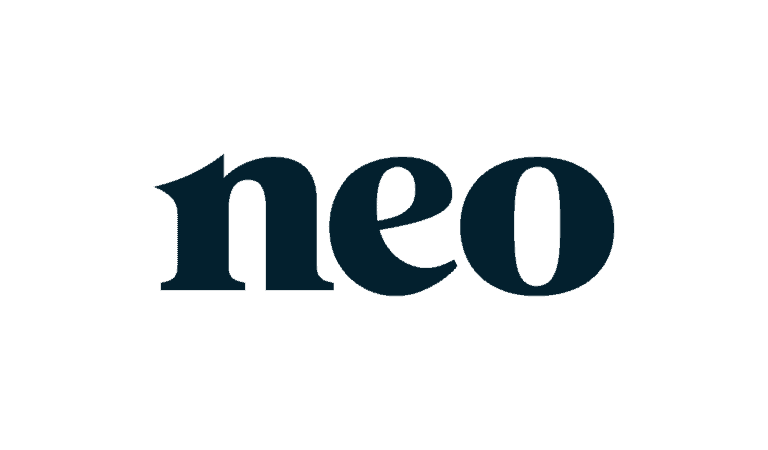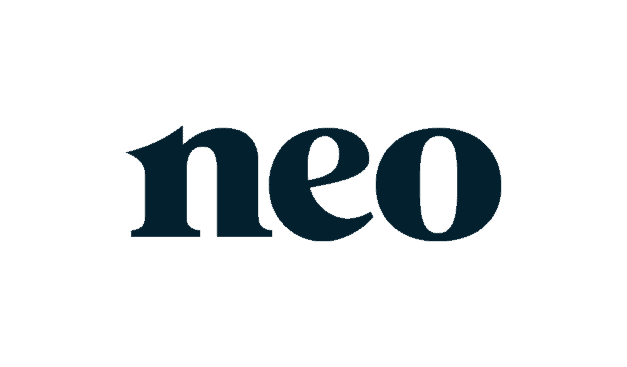 Apply Now
On Neo Financial's website
Compare mortgage rates across several lenders
Access to competitive rates and online applications.
Available Canada-wide
Accepts a wide range of credit scores
Tangerine Mortgage
Apply Now
On Tangerine's website
Mortgages from Canada's top online bank
Competitive rates with flexible features
Offers fixed and variable rates + HELOC
120-day rate guarantee
Nesto Mortgage
Apply Now
On Nesto's website
Flexible terms for fixed and variable-rate mortgages
Online mortgage rate application & no broker fees
650 minimum credit score
150-day rate guarantee on pre-approval
Is Investing in Real Estate in Canada a Good Investment?
With so many different ways of investing in real estate in Canada, you may be doing a disservice to your investment portfolio by not having some exposure.
Historically, the Canadian real estate market has steadily grown in value. While many people refer to it as a bubble, we have yet to see this bubble pop.
If you do not have enough for a 20% downpayment or have no interest in being a landlord, there are plenty of other options. Investing in REIT stocks or ETFs is a low-stress way of holding real estate exposure in your portfolio.
In a country where population growth is on the rise and there is plenty of lands to build on, Canadian real estate is an excellent long-term investment.
Before you do get invested, make sure you do your research and understand the benefits and pitfalls of investing in real estate in Canada.
Related: