Looking to buy Bitcoin in Canada? We cover some of the best apps and sites for buying Bitcoin below.
Bitcoin trading is top-of-mind for many people today. One could say that the cryptocurrency is a distraction from time-tested investment strategies, or you could posit that the current hype about Bitcoin and other tokens underpins a once-in-a-lifetime opportunity.
Whatever your stance is, it appears that digital currencies are here to stay.
Bitcoin trading sites make it easy for everyday investors to convert fiat currencies (e.g. Canadian dollars) to a cryptocurrency of their choice.
They provide access to a crypto exchange where buyers, sellers, and the information available determine price action.
Beginner traders can also use a Bitcoin broker that connects them directly to a market maker with the best price.
Best Apps To Buy Bitcoin in Canada
| Platform | Coins offered | Learn more |
| --- | --- | --- |
| Coinsmart (Top crypto exchange) | Several popular coins | Get started |
| Bitbuy | 20+ crypto coins | Get started |
| Wealthsimple Crypto | 40+ crypto coins | Get started |
What is Bitcoin?
Bitcoin is the most popular cryptocurrency in the world and the most successful one based on its market capitalization – $564 billion as of June 4, 2022.
The digital currency was invented in 2008 by Satoshi Nakamoto and its mining started in 2009.
The main idea behind this cryptocurrency is "decentralization" and the ability to conduct transactions and make payments without the interference of governments and Central Banks.
Bitcoin is mined by using specialized computers to solve complex algorithms and process transactions (blocks) on the blockchain.
You can easily purchase Bitcoin on a crypto exchange from anywhere in the world, and depending on the exchange you are using, you can fund your account with various fiat money (e.g. CAD, USD, EUR, and GBP).
A majority of the Bitcoin trading sites based in Canada only accept the Canadian dollar.
After purchasing Bitcoin and other tokens, you can hold them in the web wallet provided by the cryptocurrency exchange.
However, this is not very safe. A better option is to withdraw your coins to a hardware wallet (or cold wallet).
Best Bitcoin Trading Apps and Sites in Canada
Five of the best Bitcoin platforms below are based in Canada, and two are international.
1. CoinSmart
CoinSmart is one of the best cryptocurrency exchanges in Canada. It is based in Toronto and is one of the few platforms that allow you to buy Bitcoin using a credit card.
It offers trading in Bitcoin, Ethereum, Litecoin, Bitcoin Cash, Tether, EOS, NEO, Stellar, Cardano, Uniswap, Shiba Inu, Polkadot, Solana, Avalanche, and several others.
Clients can fund their accounts using Interac e-Transfer, bank wire, bank draft, credit card, debit card, and SEPA. This platform is available in multiple countries in Europe as well.
Fees: 0.20% trading fees; 0% for bank wire and draft deposits; free Interac e-Transfers (from $2,000). Crypto withdrawal fees vary.
CoinSmart offers instant verification making it easy to start trading on the platform and you earn a $50 cash bonus when you join.
CoinSmart Crypto Exchange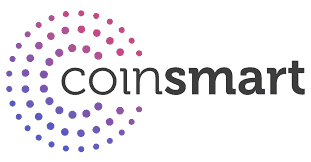 Top crypto exchange in Canada
Great for new & advanced traders
0.20% trading fee
Get a $50 bonus when you deposit $200
2. Bitbuy
Bitbuy was founded in 2016 and has its headquarters in Toronto.
You can use its trading platform to buy and sell Bitcoin, Stellar, Litecoin, Ethereum, Chainlink, Aave, Bitcoin Cash, and more.
Bitbuy offers an Express Trade platform for beginners who want to make one-click trades, as well as a Pro Trade platform for experienced traders.
In 2021, it became the first Canadian crypto exchange to be registered as both a marketplace and investment dealer with the Ontario Securities Commission.
To fund your account, you can use Interac e-Transfer or bank wire.
Fees: 0.10% to 0.20% trading fee; 1.50% fee for fiat deposits and 1% for withdrawals; crypto withdrawal fees vary.
Promotion: Get a $40 bonus when you make an initial deposit of $250 or more.
The Bitbuy app is available on the App Store and Google Play. You can learn more about the platform in the Bitbuy review.
3. Wealthsimple Crypto
Wealthsimple Crypto is a Bitcoin trading platform for beginners. If you feel overwhelmed by all the various options, order books, order types, and streaming data that a cryptocurrency exchange offers, Wealthsimple Crypto may work for you.
This trading app and platform are available on desktop, iOS, and Android devices.
It supports trading in Bitcoin, Ethereum, Dogecoin, Uniswap, Bitcoin Cash, Litecoin, Basic Attention Token, Aave, Chainlink, Compound, Kyber Network, Maker, Synthetix, Yearn.Finance, Curve, Balancer, and 19 others.
While you can't move your coins to an external wallet after purchasing them on Wealthsimple Crypto, they are held in cold storage by Gemini Trust which is a regulated custodian.
Fees: 1.5% to 2% trading fee. Deposits and withdrawals are free.
Promotion: New clients get a cash bonus after funding and trading $150 in crypto.
Wealthsimple Crypto is offered under "time-limited registration and regulatory approach coordinated through the Canadian Securities Administrators' Regulatory Sandbox".
You can learn more about what it offers in this review.
4. Coinberry
Coinberry is a digital currency trading platform that was founded in 2017. You can use it to buy and sell Bitcoin, Ethereum, Litecoin, Ripple, Stellar, Bitcoin Cash, and several other coins in Canada.
Account funding options for this site include Interac e-Transfer and wire transfer.
Fees: Up to 2.50% trading fees; free fiat deposits and withdrawals; digital currency withdrawal fees vary.
Promotion: Get a $30 bonus after you purchase crypto worth at least $50.
Coinberry has a mobile app for iPhones and Android devices. Similar to Wealthsimple Crypto, it also uses Gemini for crypto storage. Learn more in this review.
5. National Digital Asset Exchange (NDAX)
NDAX is a Canada-based digital currency exchange and one of a few to offer trading in Dogecoin.
It has a well-rated iOS app and its web interface can be used for one-click trades (beginners) or complex strategies if you are an experienced investor.
NDAX can be used to buy and sell Bitcoin, Ethereum, Ripple, Bitcoin Cash, Dogecoin, Cardano, EOS, Stellar, Polkadot, Litecoin, Aave, Uniswap, Chainlink, Tether, and other coins.
To fund your account, you have a choice of Interac e-Transfer, Wire transfer, and bank draft.
Fees: 0.20% trading fee (one of the lowest); deposits are free; fiat withdrawals cost $25, and crypto withdrawal fees vary.
Promotion: Get a $10 bonus when you open an account and fund it with $100 or more.
NDAX has one of the most competitive crypto trading fees in Canada. You can read our NDAX review for more details.
6. Binance
Binance is one of the largest cryptocurrency exchanges in the world (more than 350 coins). It has its own coin referred to as BNB.
Account funding options on Binance include bank SWIFT, credit/debit cards, several cryptocurrencies, and third-party payment platforms.
Fees: Trading fees vary according to your "trading fee level" which is determined by your activity on the platform. The fee at the entry-level tier is 0.10%.
Binance supports trading in more than 180 tokens. Note that you can't use Binance in Ontario.
7. Coinsquare
Coinsquare is another Bitcoin trading site based in Toronto. It was founded in 2014.
You can use Coinsquare to buy and sell Bitcoin, Bitcoin Cash, Bitcoin Cash SV, Dogecoin, Ripple, Litecoin, Ethereum, Dash, Ethereum Classic, and Stellar.
Account funding options for this platform include Interac e-Transfer and Wire transfer.
Fees: 0.10% to 0.40% trading fees; fiat deposits are free and withdrawals cost up to 2%.
Coinsquare also has a mobile trading platform for one-click trades.
Is Bitcoin Trading Safe?
Bitcoin is a speculative asset. Its value/price can swing sharply up or down, and often these volatile price swings are for no apparent reasons.
What this means is that you can lose all your money if you buy when the price is high and sell when it is low.
You could also lose your Bitcoin investment to cyber attacks or hacks.
One way to protect your Bitcoin investment is to move your holdings to an offline wallet that is not connected to the internet. This is also referred to as keeping your coins in a "cold" wallet.
That said, the risks do not disappear even when you go offline, as you could still end up misplacing your cold wallet.
Cryptocurrency investments are not insured by government-authorized institutions such as the Canadian Investor Protection Fund (CIPF).
While some Bitcoin trading platforms carry insurance (e.g. via Gemini), it's unclear whether the insurance coverage will hold up in the event of a large-scale cryptocurrency theft (hack) or bankruptcy.
Finally, governments around the world view Bitcoin with a certain wariness that could lead to regulatory clampdowns in the future.
Bitcoin Trading Apps in Canada FAQs
What is the best place to buy Bitcoin in Canada?
The best places to buy Bitcoin in Canada include CoinSmart, NDAX, Bitbuy, and Wealthsimple Crypto.
How do I trade Bitcoin in Canada?
You can open an account on a crypto exchange like CoinSmart or use a bitcoin broker like Wealthsimple Crypto.
Which app is best for cryptocurrency in Canada?
The best cryptocurrency app for trading cryptocurrency in Canada as a beginner is Wealthsimple Crypto. If you are an experienced Bitcoin trader, you can use an exchange like Bitbuy, CoinSmart, and NDAX.
Is Bitcoin legal in Canada?
Bitcoin is not considered to be legal tender in Canada. That said, it is not illegal to buy and sell Bitcoin and you can also use it for payments wherever it is accepted.
Can I make money trading Bitcoin?
You can make money if you buy Bitcoin at a price that's lower than what you sell it for. Bitcoin trading involves speculating on its future price and you can make or lose money.
How much money do you need to start trading Bitcoin?
Many Bitcoin trading sites do not have a minimum balance requirement. However, if you plan on taking advantage of their new client bonuses, you may be required to deposit anywhere from $100 to $250.
Related:
Disclaimer: Cryptocurrency is a volatile and speculative investment. If you decide to invest, we recommend you do your own research and only commit funds you can afford to lose. The author may own one or more of the crypto assets mentioned in this article.