Since Bitcoin's genesis block was mined on January 3, 2009, by Satoshi Nakamoto, Bitcoin has evolved to become the most popular crypto asset.
This has made the world's first cryptocurrency suffer serious scalability issues due to long transaction times and expensive processing fees.
Given that Bitcoin was meant to facilitate digital transactions, a section of miners and developers in the Bitcoin network felt that its vision was being lost.
Thus, they decided on a "hard fork" to get rid of Bitcoin's limitations and restore its position as a digital currency. That's when Bitcoin Cash was born.
What's Bitcoin Cash?
Bitcoin Cash (BCH) or Bcash is a decentralized peer-to-peer cryptocurrency that allows faster and cheaper transactions than its predecessor, Bitcoin (BTC). The crypto asset was created on August 1, 2017, through a hard fork of the Bitcoin blockchain.
It's meant to solve scalability issues in the current Bitcoin system by increasing the maximum block size to reduce transaction time and fees.
Like Bitcoin, Bcash acts as a digital currency and is used to transact value directly from one person to another without government censorship or intermediaries like banks.
It has since become a popular crypto asset with its own community. Per CoinMarketCap, the current Bitcoin Cash price is hovering around $195, with a daily trading volume of over $3.5 billion. 
Bcash is ranked position 24 in the crypto market, with a live market cap of over $3.7 billion.
How Was Bitcoin Cash Created?
It all started with Bitcoin's popularity. As more and more people use the Bitcoin network, transactions have become slower and slower, resulting in long verification time, and high transaction fees.
The bitcoin community knew that was going to be a serious problem regarding the network's usability. Two ideas emerged to solve the network's scalability issues and limitations:
Change the format of each block: One group of developers suggested separating digital signatures( witnesses) from the transaction data to create extra block space and allow more transactions to be recorded.
Increase the block size: The second group felt the above was only a temporary solution, and suggested increasing the maximum block size from 1MB to 2MB, with room to increase it even further in the future.
In the end, the majority vote settled on the first idea, which the second group was unhappy with. Unhappy with the decision, the second group of developers decided to chart their own course. That led to a hard fork that created Bitcoin Cash at block 478,558.
As a result, the Bitcoin Blockchain split into two. Bitcoin remained on the original network, while the new network fork created Bitcoin Cash and forged its future by increasing the Bitcoin Cash block size from 1MB to 8MB. The current Bitcoin Cash block size is 32MB.
Due to the increased block size, Bitcoin Cash can process more transactions per second at a fraction of the fees, solving payment delays and expensive fees experienced on the Bitcoin network. When it was launched in 2017, everyone who held Bitcoin at the time received an equal amount of Bitcoin Cash.
How Does Bitcoin Cash Work?
Technically, Bitcoin Cash works pretty much like Bitcoin. Both networks have a hard cap of 21 million coins and use the proof-of-work (PoW) consensus algorithm to mine new coins and validate transactions.
In the beginning, Bitcoin Cash used the same Emergency Difficult Adjustment (EDA) mining algorithm to regulate mining activities on its network. The EDA adjusts mining difficulty after every 2016 blocks are mined.
However, miners took advantage of that to carry out mining activities on both Bitcoin and Bitcoin Cash networks. To avert the risk of increasing Bitcoin Cash supply in the market, Bitcoin Cash has altered its EDA, making it easier for miners to mint new BCH coins.
That said, the Bitcoins Cash network operates faster, is more scalable, and has lower transaction fees than the Bitcoin network. It also supports smart contracts.
What's Bitcoin Cash Used For?
Due to its limited supply, low transaction costs, and scalability, Bcash has several use cases. They include:
Buying goods: Bitcoin cash can be used to buy goods and services online or in-store at participating businesses.
Peer-to-peer payments: Individuals can use Bcash to transact value in the digital realm, regardless of their physical location.
Micro-transactions: Due to negligible transaction fees, BCH coins come in handy when rewarding app users, donations, or tipping content creators.
Remittances and cross-border trade: Instant settlements and transaction costs at the fraction of a cent make BCH coins very useful for these types of transactions.
Economic freedom: Bitcoin Cash is decentralized and provides an alternative to fiat currency. Anyone can send and receive Bcash anywhere in the world without government censorship, risk of monetary confiscation, or worries of devaluation.
Store-of value: Bitcoin Cash supply is capped at 21 million coins and the rate at which new coins are added decreases based on an in-build mechanism. Thus, investors don't have to worry about the dilution of their holdings.
Bitcoin vs. Bitcoin Cash
While Bitcoin and Bitcoins Cash share many technical similarities, there are a few things that set the two cryptocurrencies apart, including:
Transactions per block: Bitcoin has a block size of 1MB. Currently, Bitcoin Cash has a block size of 32MB. Bitcoin can only support 1,000 to 1,500 transactions per block, compared to Bitcoin's Cash 25,000 transactions per block.
Scalability: Due to the larger block size, Bitcoin Cash is more scalable than Bitcoin. Thus, the Bitcoin Cash network processes transactions faster and has lower fees. Bitcoin Cash processes up to 200 transactions per second v.s Bitcoin's 3-7 per second.
Value: Bitcoin is more valuable than Bitcoin Cash. As of this writing, Bitcoin is valued at more than $45,000, while Bitcoin is valued at $650.
Support: Bitcoin is very popular. You'll find more merchants that accept Bitcoin than Bitcoin Cash.
Smart contracts: Bitcoin Cash blockchain supports smart contracts, coin issuance, transactions with no-custodial wallets, and private payments with tools like CashFusion and CashShuffle. The Bitcoin blockchain doesn't support these advanced functions.
Best for: Due to high transaction costs, long processing time, and high value, Bitcoin has come to work well as a store of value or for large transactions. Bitcoin Cash, on the other hand, works well as a digital currency for everyday smaller transactions.
Bitcoin Cash Halving
To make Bitcoin Cash a disinflationary asset and keep it valuable in the market, the Bitcoin Cash blockchain network has a mechanism called halving built into its code.
This process gradually reduces the issuance of new coins by halving the issuance rate every four years.
The third halving was in April 2020, which reduced the issuance rate from 12.5 to 6.25 BCH per block. The fourth halving is scheduled for 2024 and will reduce the issuance rate from the current 6.25 to 3.125.
The process will continue until the final halving in 2136, which will place block reward at about 0.00000168 BCH.
Where To Buy Bitcoin Cash in Canada?
Many popular exchanges list BCH coins. Top crypto exchanges to buy, sell and trade BCH Cash around the world include:
Binance
CoinSmart
eToro
FTX
Kucoin
Crypto.com
SoFi
Gate.io
Coinmama
Gemini
Huobi Global
Robinhood
Webull
If you reside in Canada, the top cryptocurrency exchange platforms to buy Bitcoin Cash include:
Best Crypto Trading Platforms in Canada
CoinSmart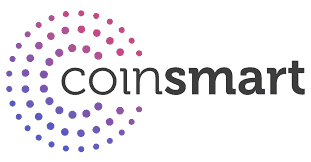 Wealthsimple Crypto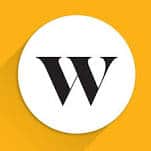 VirgoCX


$50 sign up bonus when you deposit $200
$25 sign up bonus when you deposit $150
$30 sign up bonus when you deposit $100
Best for advanced traders and newbies
Best crypto platform for beginners
Excellent trading platform
How To Buy Bitcoin Cash in Canada
To buy BCH coins, you'll first need to sign up for an account at a crypto exchange of your choice.
Most major cryptocurrencies adhere to Know Your Customer (KYC) and Anti-Money Laundering laws, so you won't be able to sign up anonymously.
They usually also require you to disclose your identity with a photo ID and phone, email, and address verification. This process is often completed automatically online through "instant verification".
Once you create an account, load money into it using Interac e-Transfer, EFT, bank wire, or a credit card. You can also transfer crypto-assets like Ether (ETH) or Bitcoin (BTC) if you have some stored in a crypto wallet.
With money in your account, simply navigate to the market section to see listed trading pairs. You can choose CAD/BCH, USD/BCH, ETH/BCH, BCH/BTC, or any other listed pairs.
You can also buy BCH coins at crypto ATMs if there's one in your area. Again, PayPal supports Bitcoin Cash, and you can buy BCH coins directly from your PayPal account.
Bitcoin Cash Wallets
After you've purchased your BCH coins, you'll need a safe place to store them. You can use hardware, desktop, web, mobile, or paper crypto wallets to store Bcash.
Top Bitcoin Cash wallets include:
Trezor
BTC.com
BU Bitcoin Cash Client
Bitcoin Classis UAHF Client
CashAddress
KeepKey
Coinomi
Electron Cash
Jaxx
Bitcoin Cash Price
Bitcoin Cash seems to have done relatively well since its launch in 2017. It launched at a price of $240 on August 1, 2017, and went into an all-time high of $4,355 on December 20, 2017, before coming down to $75.03 on December 15, 2018.
Currently, the Bitcoin Cash price is hovering around $650.
Is Bitcoin Cash a Good Investment?
Bitcoin remains the most popular, valuable, and widely accepted cryptocurrency than Bitcoin Cash. As of now, Bitcoin is ranked #16 and continues to find its space in the market.
If scalability issues persist on the Bitcoin Blockchain network, more merchants and users are more likely to develop an interest in the faster and cheaper Bitcoin Cash alternative.
As more businesses continue to accept BCH for everyday transactions, its value may increase in the future (it may also decrease).
However, it's important to note that Bitcoin Cash isn't alone in that space. Similar projects like Litecoin (LTC) are going neck to neck with it.
If your investment interests are in the cryptocurrency world in general, you could also take a look at crypto ETFs.
Related: Best Crypto Credit Cards in Canada.
Disclaimer: Cryptocurrency is a volatile and speculative investment. If you decide to invest, we recommend you do your own research and only commit funds you can afford to lose. The author may own one or more of the crypto assets mentioned in this article.