The monthly chequing fees charged by the Big Banks are largely avoidable and this is why I am discussing the best free chequing accounts available to Canadians this year.
Similar to investing fees (think mutual funds), Canadians pay some of the highest bank fees in the world. As per CBC News, Canadians pay more than $200 in annual bank fees.
Canadians do have free options when it comes to where they open their personal bank accounts – be it chequing or savings.
While loyalty may be a good virtue, you definitely do not need to stay 'married' to your traditional bank, shelling out monthly bank fees month after month if there are no obvious and incremental benefits.
What is a Chequing Account?
A chequing account is a bank account designed for conducting everyday transactions, including bill payments, pre-authorized debits, electronic fund transfers, wire transfers, and making deposits.
Your chequing account provides access to a debit card and cheques which makes it easy to access your money on demand. Chequing accounts are also known as transactional or demand accounts. In the U.S., the account is spelled as "checking."
There are various types of chequing accounts, including student, senior, youth, business, joint, premium, basic, and US dollar accounts.
What to look for in a free Chequing Account
The best no-fee bank account for you will depend on what your needs are. In general, you will want to ensure access to an account with:
Zero monthly fees
Unlimited free transactions including debits, POS payments, pre-authorized bill payments, transfers, and more
No minimum balance
Easy access to free ATMs (national and international)
Excellent customer support
Versatile mobile app with the ability to make mobile cheque deposits and a user-friendly website for online banking
Easy and free money transfers
CDIC insurance – up to $100,000 per category of deposit
Free electronic statement
Bonus: Interest earnings on your account balance. Yes, you can earn interest on your chequing account!
Bonus: Free cheque books
If you noticed, I did not mention access to in-person banking because this is either unavailable or limited when you are seeking a no-fee bank account.
Free chequing accounts are made possible when banks save on the operational costs it takes to maintain brick-and-mortar branches by functioning as online-only or keeping only a few branches.
The Best No-Fee Bank Accounts in Canada
These are some of the best no-fee banking available in Canada today.
1. EQ Bank Savings Plus Account
Our first pick for the best free chequing accounts in Canada is the EQ Bank Savings Plus Account. While this account is actually more like a hybrid between chequing and savings, it works great if you are looking for an option to cut your banking fees.
EQ Bank is the direct banking arm of Equitable Bank, a Schedule I bank in Canada that was founded in 1970 and has more than $42 billion in assets under management.
The EQ Bank Savings Plus Account offers the following perks and benefits:
Zero monthly account fees
High-interest rates (one of the highest rates you will find in Canada)
Unlimited free transactions including bill payments and debit transactions
Unlimited free Interac e-Transfers
No minimum account balance
CDIC protection up to $100,000 per insured account category
Versatile mobile app with free mobile cheque deposits
International money transfer
While this account does not offer access to cheques, you can complete all your online bill payments, preauthorized debits, and Interac e-Transfers for free. You can also deposit mobile cheques.
The interest you earn on your balance is calculated daily on the total closing balance and paid out monthly.
Clients can also open a TFSA or RSP account and invest using Guaranteed Investment Certificates or save cash and earn up to 3.00%*.
For more details about EQ Bank and its offerings, read our detailed EQ Bank Account review.
Open an EQ Bank Savings Plus Account (plus $150 cash bonus – limited time offer).
2. Simplii Financial No Fee Chequing Account ($350 Bonus)
Simplii Financial (formerly known as PC Financial) is owned by CIBC. It offers a no-fee chequing account, high-interest savings, mortgages, and more.
Features of its free chequing account include:
No monthly fees and no minimum balance
Free unlimited transactions including debit purchases and pre-authorized bill payments
Free Interac e-Transfers
Free access to 3,400+ CIBC ATMs across Canada
Interest payments of up to 0.05% on your account balance
Versatile app and user-friendly website
Free cheque books
When you open a new free Simplii Chequing Account and meet the eligibility requirements, you get a $350 cash bonus.
You can also open a free Simplii savings account and earn a 3% interest rate for a limited time (the standard rate is 0.10%).
One fee to note is the $20/year inactive account fee if you do not conduct any transactions for 2 years or more.
Related: Simplii Financial Review.
3. Tangerine No-Fee Chequing Account
Tangerine (formerly known as ING Direct) is an online-only bank owned by Scotiabank. They offer a free chequing account and access to a high-interest savings account.
Tangerine's free chequing account offers:
No monthly account fees
Access to 3,500 Scotiabank ATMs within Canada and 44,000 worldwide
24/7 phone support
Interest payments of up to 0.10% on your account balance
Free unlimited email money transfers
Your first chequebook is free (50 cheques)
Free unlimited Interac e-Transfers
One fee to note is their $10/year inactive account fee. An account is considered 'inactive' if you do not make a single transaction for 12 months.
Related: Tangerine 2% Money-Back Credit Card Review.
4. Wealthsimple Save Account
Wealthsimple's cash account combines savings and chequing account benefits and has no monthly fees.
Features of Wealthsimple Cash include:
No monthly account fee
1.00% interest rate
No minimum account balance
CIPF protection
This account is great for both spending and savings and the interest rate is one of the best you will find in Canada.
In addition to its Save account, Wealthsimple also offers an online investment service that's worth checking out.
Read my detailed Wealthsimple Save review.
5. Motusbank No Fee Chequing Account
motusbank is Canada's newest online-only bank. They are owned by the popular Meridian Credit Union and offer a no-fee chequing account, high-interest savings, mortgages, personal loans, investments, and more.
Features of motusbank's free chequing account are:
$0 monthly account fees
Up to 0.15% interest payments on your account balance
Free and unlimited Interac e-Transfers
Unlimited free transactions, including debit purchases, withdrawals, and bill payments
First cheque book is free (25 cheques)
Mobile app with easy mobile cheque deposits
Free access to more than 3,700 ATMs across Canada
A fee to note is their $30 inactive account fee if you don't use your account in 12 months.
Read my complete motusbank review.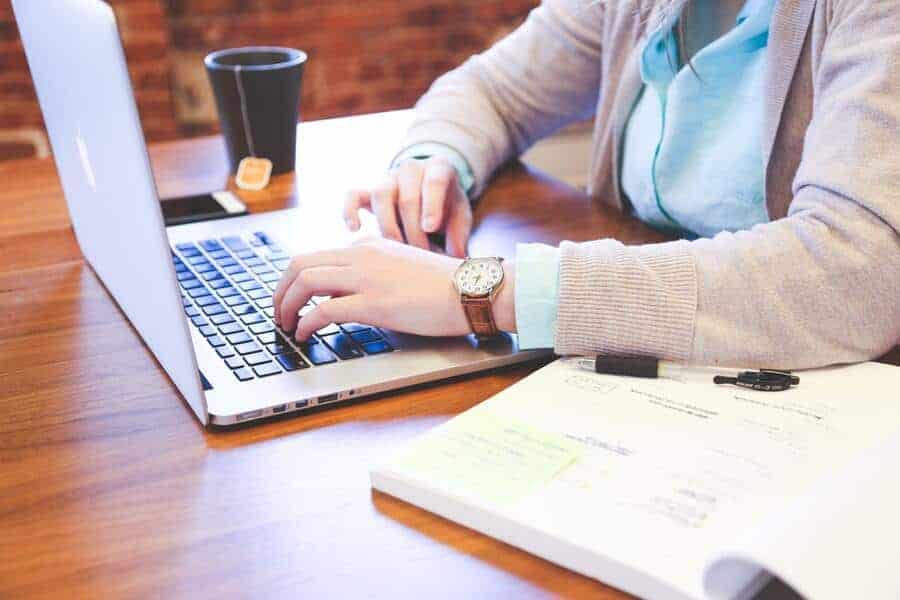 6. Motive Financial
Motive Financial (formerly known as Canadian Direct Financial) is a division of the Canadian Western Bank. They offer two free chequing accounts (Motive Chequing and Motive Cha-Ching Chequing), savings accounts, investments, and more.
Motive Chequing account offers:
Zero fees and unlimited transactions
Free access to the second largest ATM network in Canada
Up to 0.25% interest is paid on your account balance
Mobile app
First cheque book (of 50 cheques) is free
Fees to note include a $1 fee per Interac e-Transfer and a $20 inactive account charge that kicks in after 2 years of no transactions.
Bonus: Manulife Advantage Account
This Manulife account combines the features of a chequing and savings account and offers:
Free unlimited transactions (including Interac e-Transfers) with a minimum $1,000 account balance
High-interest rates on your account balance
Free access to over 3,000 ATMs across Canada
A mobile app that supports cheque deposits, e-Transfers, and more
24/7 customer support
Note that an inactivity fee of $20 may apply after 2 years of no transactions.
Free Credit Union Chequing Accounts
There are several credit unions that offer a great chequing account package for free. Your deposits with them are also protected by provincial deposit insurance.
Valley First Credit Union
This credit union is based in British Columbia. Their no-fee chequing account (Simply Free Account) offers unlimited transactions, unlimited Interac e-Transfers, a no-minimum balance requirement, and free access to thousands of ATMs across Canada.
Cambrian Credit Union
They are based in Manitoba and offer a free chequing account (The Unfee Account) when you set up at least one recurring direct deposit (e.g. payroll) to your account.
Steinbach Credit Union
Also based in Manitoba, this credit union offers a free chequing account (Standard Pack Chequing) and you get one free debit per month per $500 balance.
How to get a free Chequing Account with the Big Banks
My top picks for the best no-fee bank accounts in Canada do not include any of the biggest banks – popularly referred to as the "Big Five." This is no surprise. With monthly fees ranging from around $5 to $35, these banks make a lot of money for their shareholders, as they should.
That being said, there are some ways to operate a free or 'cheaper' chequing account with the big banks if you would rather not close your account with them. These include:
Maintaining a minimum balance in your account – anywhere from $1,000 to $6,000. This can be tricky because if you dip below this balance at any point during the month, the fee becomes applicable. Also, note that your account balance is not earning interest while your money is just sitting there.
Opening multiple accounts e.g. when you have credit cards, mortgage, investments, and more with the same bank. I do not like this option either because if your bank does not offer you the best mortgage rate for instance, why would you obtain your mortgage from them?
If moving all your bank accounts to an online-only bank feels challenging to you, these two options above may help you avoid or pay much lower monthly fees.
You can waive the fees on your Scotiabank chequing account by keeping a minimum balance and earn up to a $300 cash bonus when you open a new account below:
Chequing Account FAQ
What is the best free bank account?
Your best bank option would depend on your banking needs. For example, do you send a lot of Interac e-Transfers? Many online banks offer them for free in Canada (e.g. EQ Bank and Simplii Financial).
Or, do you need to walk into a bank branch in order to deposit cash or get a draft? In this case, your best option is to choose a traditional brick-and-mortar bank, such as Scotiabank.
Do chequing accounts pay interest?
Chequing accounts are designed to manage your day-to-day cash flows and rarely pay interest on your balance. Accounts with online banks and some credit unions earn interest. if you want to earn a reasonable interest rate on your money, you should consider using a high-interest savings account.
What banks offer free chequing accounts?
The popular online banks in Canada offer free chequing accounts with unlimited transactions. While most chequing accounts offered by the big banks have a monthly fee, you may be able to waive the fee by maintaining a minimum daily closing balance.
Read our review of Scotiabank Chequing Accounts for big bank options with sign-up bonuses.
Wrapping Up
There are many options to choose from if you are looking to stop paying monthly bank fees.
Online-only banks have a few downsides and may not be attractive to individuals who prefer face-to-face transactions, or who conduct a lot of atypical or business transactions, such as bank drafts or international bank transfers.
However, for most people, these are not going to be daily banking needs.
If you are anything like the average Canadian, a no-fee bank account means you could save $200+ every year!
This is good money you could put towards other endeavours. My top pick for the best no-fee bank account is the EQ Bank Savings Plus Account!
---
Freebies!
KOHO: The KOHO prepaid Visa card and app will help you save on your banking fees, while also rewarding you every time you spend with a 0.50% to 2.00% cash back.
Open a KOHO account here with the promo code CASHBACK to get a $20 welcome bonus after making your first purchase with the card.
Moka: The Moka app automatically saves your spare change, effortlessly helping you to build wealth without changing your lifestyle. Sign up here for a Moka account and get a $5 welcome bonus!