A Canadian dividend stock that pays out dividends on a monthly, quarterly, or annual basis can add much-needed income stability to your portfolio.
That said, investing in the best dividend stocks does not simply mean choosing the ones with the highest dividend payout ratios or dividend yields.
While evaluating your dividend stock picks, you should also consider the company's overall performance including its revenue growth, earnings per share (EPS), dividend growth rate, price-to-earnings (P/E) ratio, and the sustainability of its business model.
Below, I provide a list of the 15 best Canadian dividend stocks for 2022.
Best Dividend Stocks in Canada
Unsurprisingly, the top Canadian dividend stocks include a mix of aristocrat dividend stocks, big bank stocks, and some of the best monthly dividend stocks you can buy and hold in Canada.
1. Enbridge
Symbol: ENB.TO
Sector: Energy
Dividend Yield: 6.62%
Dividend Payout Ratio: 109.67%
Market Cap: $102.85 billion
Enbridge shares have had a 10% compound annual growth rate (CAGR) over the last 26 years.
Even better, the company has steadily paid dividends to its shareholders for more than 66 years and is one of the best high yield stocks you can buy.
This dividend aristocrat stock has a stable business across North America and is Canada's largest natural gas distribution network.
Enbridge's business includes pipelines for crude oil, natural gas transmission, gas utilities, and renewable energy.
ENB has a forward dividend yield of 6.62% and a payout ratio of 109.67%. Its significant cash flows support a high dividend payout ratio exceeding 100%.
2. Fortis
Symbol: FTS.TO
Sector: Utilities
Dividend Yield: 3.48%
Dividend Payout Ratio: 75.47%
Market Cap: $27.38 billion
With an outstanding record of increasing dividends for 47 consecutive years, Fortis is a strong contender for one of the best dividend-paying stocks in Canada.
Fortis Inc. was founded in 1885 in Newfoundland and Labrador. It provides electricity to 3+ million customers in various markets including Canada, the United States, and the Caribbean.
Electricity is a non-discretionary expense you pay for regardless of your budget, and my bet is that Fortis will continue to enjoy significant growth in earnings for years to come.
FTS currently has a forward dividend yield of 3.48%, a dividend payout ratio of 75.47%, and its P/E ratio is 22.05.
As per the company's forecast, the annual dividend growth rate until 2025 is expected to be 6% on average.
Fortis is also working on decreasing its carbon footprint, with a plan to reduce carbon emissions by 80% at TEP by 2035, and lower greenhouse gas emissions by 30% at its BC operations by 2030.
3. Royal Bank of Canada
Symbol: RY.TO
Sector: Financial Services
Dividend Yield: 3.33%
Dividend Payout Ratio: 40.72%
Market Cap: $184.05 billion
The Royal Bank of Canada (RBC) is the largest bank in Canada based on market capitalization. It is also one of the best performing.
With over 17 million customers and operations in 36 countries, RBC's earnings and asset base have continued to climb for more than 50 years.
The forward annual dividend yield for RY is 3.33% and its payout ratio is 40.72%.
While dividend increases for Canadian banks were put on hold by the Office of the Superintendent of Financial Institutions (OSFI) in 2020, I believe we will see significant increases in the near future.
The P/E ratio for RY is 12.17.
4. Bank of Nova Scotia
Symbol: BNS.TO
Sector: Financial Services
Dividend Yield: 4.61%
Dividend Payout Ratio: 58.06%
Market Cap: $95.13 billion
Scotiabank is the third largest bank in Canada and one of the oldest, having been founded in 1832.
BNS investors have enjoyed dividend increases in 43 of the last 45 years.
This stock is also one of the best and cheapest dividend stocks in Canada. Its forward annual dividend yield of 4.61% stands out among the other banks and it has a dividend payout ratio of 58.06% (higher than average for the industry).
Scotiabank has an asset base exceeding $1.1 trillion, and operations in Canada, the U.S., Mexico, Europe, Asia, and Australia. It also owns Canada's most popular online bank, Tangerine.
As of this writing, the P/E ratio for BNS is 10.95.
5. Canadian National Resources Limited
Symbol: CNQ.TO
Sector: Energy
Dividend Yield: 4.42%
Dividend Payout Ratio: 52.03%
Market Cap: $51.67 billion
Canadian National Resources is one of the largest crude oil and natural gas producers in the world.
The company has operations in Canada, the United Kingdom, Gabon, and Cote d'Ivoire.
Based on a current price of $43.76, CNQ has a forward dividend yield of 4.42% and pays out just over half of its net earnings as dividends.
As a part of the "Oil Sands Pathway to Net Zero" initiative, Canadian Natural Resources aims to achieve net-zero greenhouse gas emissions from its oil sands operations by 2050.
6. TransAlta Renewables Inc
Symbol: RNW.TO
Sector: Utilities
Dividend Yield: 4.68%
Dividend Payout Ratio: 180.76%
Market Cap: $5.31 billion
TransAlta Renewables qualifies as a dividend stock to buy and hold for the long term.
It is a safe play given the worldwide focus on renewable energy as we battle the dangers posed by climate change.
The company operates hydroelectric, gas, solar, and wind power generation plants across Canada, as well as in the United States and Australia.
It has a dividend yield of 4.68% and an average dividend yield of 6.38% over the last 5 years.
7. Algonquin Power & Utilities Corp
Symbol: AQN.TO
Sector: Utilities
Dividend Yield: 4.38%
Dividend Payout Ratio: 55.78%
Market Cap: $12.11 billion
Algonquin Power & Utilities Corp. is a renewable energy and utility company with over 3 GW of generating capacity, including thermal, hydro, wind, and solar energy sources.
With a dividend yield of 4.38%, 10 years of consistent dividend growth, and $9.4 billion slated for investments through 2025, AQN looks like a solid dividend stock to buy.
8. BCE
Symbol: BCE.TO
Sector: Communication Services
Dividend Yield: 5.26%
Dividend Payout Ratio: 114.60%
Market Cap: $60.54 billion
Formerly known as Bell Canada Enterprises, BCE is the largest communications company in Canada. It is a top-10 high-paying Canadian dividend stock.
It also has a huge stake in the country's media landscape with its ownership of CTV, TSN, Crave, iHeartRadio, and others.
BCE has a healthy dividend yield of 5.26%, and while its payout ratio is a whopping 114.6%, I'm not concerned as its cash flow generation is spectacular.
9. Telus Corporation
Symbol: T.TO
Sector: Communication services
Dividend Yield: 4.32%
Dividend Payout Ratio: 132.24%
Market Cap: $39.82 billion
Telus is the second telecommunications company on my list of the top dividend stocks in Canada.
The company was a first mover with 5G network technology and aims to reach over 600 urban and remote communities in Canada by the end of 2021.
It has a 15.2 million customer base and has indicated plans to increase annual dividends by 7-10% until the end of 2022.
Telus' high dividend payout ratio is backed by a solid cash flow base.
10. Capital Power Corporation
Symbol: CPX.TO
Sector: Utilities
Dividend Yield: 4.98%
Dividend Payout Ratio: 123.49%
Market Cap: $5.05 billion
Capital Power Corporation owns multiple power generation facilities in Canada and the U.S., with 6,400 MW of generation capacity.
This forward-facing company has invested over $40 million in carbon capture research and aims to be net carbon neutral by 2050.
Its average dividend yield over the last 5 years exceeds 5%, making it a strong dividend stock pick.
CPX has a P/E ratio of 26.59 and recently announced a 6.8% dividend increase.
11. Bank of Montreal
Symbol: BMO.TO
Sector: Financial services
Dividend Yield: 3.32%
Dividend Payout Ratio: 39.55%
Market Cap: $83.46 billion
BMO is one of the largest banks in Canada and the oldest, with a 204-year history.
The bank has been paying dividends since 1829 and has a policy to pay out 40-50% of its earnings in dividends over time.
The Bank of Montreal has over 12 million customers globally and you can almost expect its dividend payouts to continue without interruption.
12. Granite Real Estate Investment Trust
Symbol: GRT-UN.TO
Sector: Real Estate
Dividend Yield: 3.24%
Dividend Payout Ratio: 22.98%
Market Cap: $6.065 billion
Granite REIT holds a diversified portfolio of 118 properties across 7 countries including Canada, the U.S., the U.K, the Netherlands, and Germany.
This translates into 51.3 million square feet of leasable area in prime real estate markets around the world.
Its 3.24% forward annual dividend yield is decent and if you are looking to diversify your holdings, I consider GRT-UN to be one of the best dividend stocks right now.
13. National Bank
Symbol: NA.TO
Sector: Financial Services
Dividend Yield: 2.91%
Dividend Payout Ratio: 34.93%
Market Cap: $33.25 billion
National Bank is the 6th largest bank in Canada, with assets exceeding $350 billion.
It has been expanding its operations outside Quebec and currently has 389 branches and 929 ATMs across Canada, serving 2.6 million customers.
As per its most recent investor facts sheet, the company aims to keep its dividend payout ratio in the 40-50% range.
14. Pembina
Symbol: PPL.TO
Sector: Energy
Dividend Yield: 6.48%
Dividend Payout Ratio: 61.17%
Market Cap: $21.74 billion
Pembina Pipeline Corporation has been around for over 65 years and owns pipelines that transport oil and gas across Western Canada.
Pembina pays out cash dividends every month.
15. Canadian National Railway Company
Symbol: CNR.TO
Sector: Industrials
Dividend Yield: 1.63%
Dividend Payout Ratio: 42.20%
Market Cap: $104.83 billion
With railway transportation remaining a principal way to move freight across North America, CN continues to do very well.
The Canadian National Railway has a 20,000-mile network that spans Canada and the U.S. It was established in 1919 and transports over 300 million metric tonnes of goods every year.
CNR has consistently increased dividends over the last two decades, and its balance sheet and cash flow statements look great.
Its P/E ratio as of this writing was 26.22.
How To Invest in Canadian Dividend Stocks
You can invest in the best dividend stocks by either buying individual stocks directly or using Canadian dividend ETFs that hold multiple dividend stocks.
Purchasing individual stocks:
After evaluating a dividend stock using the relevant fundamental and technical analytical tools, you can purchase it using a discount brokerage account.
Picking individual stocks increases your investment risks as your portfolio could end up being concentrated in only a handful of securities. This is also referred to as a poorly diversified portfolio.
A dividend mutual fund or Exchange-Traded Fund (ETF) holds a bunch of stocks and pays out dividends similar to holding the individual stocks.
These funds make it easier to diversify your holdings across various stocks with just one asset.
That said, you can expect to pay a small fee for this convenience, aka a management fee or Management Expense Ratio (MER).
If bank dividend stocks are what you fancy, these Canadian Bank ETFs are a great place to start your search.
How To Buy Dividend Stocks in Canada
My top two choices for buying dividend stocks or ETFs in Canada are:
Wealthsimple Trade:
This trading platform has a $0 commission when you place buy or sell dividend or growth stocks and ETF trades.
This is easily a savings of up to $10 per transaction compared to other brokerages.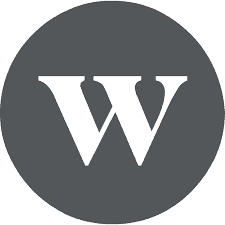 Trade stocks and ETFs for free
Great trading platform for beginners
$25 cash bonus when you deposit $150
Transfer fees waived up to $150
Questrade:
In addition to supporting stock and ETFs, you can also use Questrade if you want to purchase GICs, mutual funds, and precious metals.
This platform offers free ETF purchases and has a low fee (starts at $4.95) for stock trading.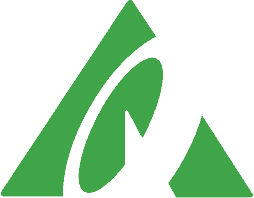 Trade stocks, ETFs, options, etc.
Low and competitive trading fees
Top platform for advanced traders
Get $50 trade credit with $1,000 funding
Related: