Canadian bank stocks are the top drivers of regular dividend income in many DIY investment portfolios.
A quick search for the best dividend stocks or monthly dividend stocks shows that the best Canadian bank stocks on this list are well-represented.
Investors who have chosen a passive investing approach by using broadly diversified Exchange-Traded Funds (ETFs) will find that many of the best Canadian ETFs often include significant allocations for Canadian banks.
Best Canadian Bank Stocks in 2023
A list of the best bank stocks to buy right now is incomplete without acknowledging the Big Five banks in Canada: RBC, TD, CIBC, BMO, and Scotiabank. These banks are among the world's largest and safest banks to invest in.
In addition to the big five, I have included a few large Schedule I Canadian banks like the National Bank of Canada, VersaBank, and Equitable Group Inc.
This list was put together by looking at how these banks fare based on several performance indicators, including their dividend yield, dividend payout ratio, price-to-earnings ratio, and market capitalization.
These metrics constantly change, so do your research and due diligence before investing.
1. Royal Bank of Canada
The Royal Bank of Canada (symbol: RY.TO) is the largest bank in Canada based on its market capitalization and total assets held. It has more than 17 million customers who are served by 86,000+ employees.
RBC's operations extend beyond Canadian shores, with a plethora of financial services being offered and clients in the United States and 27 other countries.
The bank reported a 17% increase in its personal and commercial banking business revenues to C$2.23 billion in Q2 of 2022, and it has a decent dividend yield of 3.60%.
With a 159-year history and long-term record of stability, it is not difficult to consider the Royal Bank as one of the best Canadian bank stocks today, especially given its rock-solid 4.15% dividend yield. 
I should not forget to also mention that RBC's stock is a Canadian Dividend Aristocrat (as are many others on this list), which means that it:
Has 5+ consecutive years of increasing dividends
Is part of the S&P Canada BMI and trades on the Toronto Stock Exchange
Has a market cap of at least $300 million
Some key stats as of July 2023:
Dividend yield: 4.15%
Dividend payout ratio: 51.38%
P/E ratio: 12.87
Market cap: $181.10 billion
2. Toronto-Dominion Bank
Toronto-Dominion Bank (symbol: TD.TO) is the second-largest bank in Canada by market capitalization after RBC. It has its roots going back to 1855 and is an amalgamation of the Bank of Toronto and The Dominion Bank.
TD has one of the broadest global reaches of any Canadian bank, with over 27.5 million customers around the globe.
On the innovation side of things, TD is a leader in online banking technology, with 15 million+ active online and mobile customers.
TD's stock is slightly down so far in 2023, and much of that has to do with the weakness in the overall banking sector. Its 4.47% dividend yield is competitive, and it has a significant presence in the United States and other markets worldwide. 
Some key stats as of July 2023:
Dividend yield: 4.47%
Dividend payout ratio: 46.72%
P/E ratio: 10.88
Market cap: $156.81 billion
3. National Bank of Canada
National Bank (symbol: NA.TO) is the 6th largest charted bank in Canada and the largest bank in Quebec.
Like RBC and TD, the bank's roots date back to the 19th century.
While a majority of its revenues are from Quebec, National Bank has been expanding across Canada in recent times. It also has an international presence.
Its current dividend yield of 3.98% is highly competitive, and National Bank is a full-fledged member of the Canadian dividend aristocrats. 
National Bank appears primed for growth, and it has recently seen strong consumer growth in its U.S. and international operations.
Dividend yield: 3.98%
Dividend payout ratio: 40.60%
P/E ratio: 11.08
Market cap: $34.76 billion
4. Bank of Montreal
The Bank of Montreal (symbol: BMO.TO) is the third-largest bank in Canada by market capitalization and a top-10 bank in North America.
With its history dating back to 1817, BMO also claims the title of "Canada's oldest bank."
Dividend investors would probably want to note that this bank has been making dividend distributions since 1829. BMO's dividend yield of 4.83% is one of the best in Canada. 
BMO has over 13 million customers around the globe, with 8 million in Canada and 2+ million in the U.S.
Dividend yield: 4.83%
Dividend payout ratio: 56.18%
P/E ratio: 12.10
Market cap: $86.81 billion
5. Canadian Imperial Bank of Commerce
CIBC (symbol: CM:TO) is one of Canada's biggest banks, with 13 million customers in Canada, the U.S., and the rest of the world.
It has about 50,000 employees, 1,100 banking centres, and over 3400 ATMs.
It has a high dividend yield of 6.05%, making it one of the highest dividends among the big Canadian banks. It also has one of the highest dividend payout ratios in the industry. 
CIBC also owns a digital subsidiary called Simplii Financial which is a popular neobank in Canada. 
Dividend yield: 6.05%
Dividend payout: 64.74%
P/E ratio: 11.15
Market cap: $52.45 billion
6. Bank of Nova Scotia
Scotiabank (symbol: BNS.TO) is the fourth-largest bank in Canada by market capitalization. It was founded in 1832.
The bank has over 10 million customers in Canada and 15 million internationally who are served by 90,000+ employees.
Scotiabank owns the popular digital banking service Tangerine which was previously known as INGDirect. 
If you are on the fence about Scotiabank, its dividend yield is one of the best for Canadian bank stocks at 6.44%.
Dividend yield: 6.44%
Dividend payout ratio: 60.95%
P/E ratio: 9.84
Market cap: $79.14 billion
7. VersaBank 
VersaBank (symbol VBNK.TO) is an up-and-coming Canadian bank founded in 1980 and currently headquartered in London, Ontario. 
In the early 1990s, VersaBank established itself as Canada's first digital and online bank. It possesses a Schedule 1 Canadian chartered bank license.
As of 2023, VersaBank has two primary operations: deposits and financing.
The stock even pays a minimal dividend yield of 0.88% which is one of the lowest on this list of Canadian bank stocks.
Dividend yield: 0.88%
Dividend payout ratio: 8.70%
P/E ratio: 10.07
Market cap: $300 million
8. Laurentian Bank of Canada
Laurentian Bank of Canada (Symbol LB.TO) is a Schedule 1 Canadian bank founded in 1846 and operates primarily out of Quebec. 
Its stock price accelerated in 2023 and has already returned more than 25% this year alone. 
This stock's current dividend yield has decreased due to the rise in share price and currently stands at 4.31%. It also has a long history of paying dividends and increasing its distributions over time.
Dividend yield: 4.31%
Dividend payout ratio: 39.22%
P/E ratio: 8.85
Market cap: $1.78 billion
9. Canaccord Genuity Group Inc
Canaccord Genuity (symbol CF.TO) is Canada's largest independent investment dealer that specializes in wealth management in capital markets.
It was founded in 1950 and is based in Vancouver, British Columbia. Canaccord also operates offices in Europe, Asia, and the Middle East.
While it certainly does not have as large of a market cap as the big banks in Canada, Canaccord currently pays out a solid dividend yield of 4.06%. 
Dividend yield: 4.06%
Dividend payout ratio: N/A
P/E ratio: 5.85
Market cap: $827.6 million
10. Goeasy Ltd
Goeasy Ltd is an alternative financial institution that was founded in 1990 and is based out of Mississauga, Ontario.
The company typically provides loans to people who have lower credit scores and would otherwise be rejected by a traditional bank.
Currently, goeasy has more than 1.3 million Canadian customers with over $8.8 billion in originated loans. 
Dividend yield: 3.12%
Dividend payout ratio: 37.35%
P/E ratio: 12.70
Market cap: $2.08 billion
What are Bank Stocks?
A bank is a financial institution that is licensed to accept deposits and lend money. Canadian banks also offer many other services, including investment banking and insurance.
Investors can buy shares in the stock of a publicly-traded bank, thereby becoming part owners of that bank and entitled to receive quarterly dividends from the company.
Banks in Canada are regulated by The Office of the Superintendent of Financial Institutions (OSFI).
How To Buy The Best Canadian Bank Stocks
These Canadian bank stocks are listed on the Toronto Stock Exchange and can be purchased using an online brokerage account.
If you invest small amounts frequently, your trading commissions can spiral out of control.
This is where a low-cost brokerage like Questrade comes into play.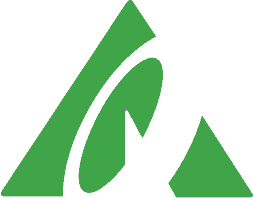 Trade stocks, ETFs, options, etc.
Low and competitive trading fees
Top platform for advanced traders
Get $50 trade credit with $1,000 funding
Conclusion
Looking for the best Canadian bank stock to buy right now? This list offers some suggestions.
The price of bank stocks rises and falls as performance indicators and investor sentiment change. Compare the various metrics before investing and always think long-term.