Dividends are a tax-efficient source of investment income, and in today's low-interest-rate environment, the best monthly dividend stocks in Canada beat the returns you would otherwise generate from a savings account.
While the majority of dividend stocks on the TSX pay distributions every quarter, a few of them make monthly payments.
Monthly dividend stocks are attractive as a source of regular income you can look forward to without making an extra effort.
Ideally, the stocks also increase in price over time, resulting in capital gains whenever you choose to sell them.
Best Monthly Dividend Stocks in Canada
Below, I cover some of the best-paying, high-yield monthly dividend stocks you can use to generate monthly cash.
1. Pembina Pipeline
Symbol: PPL.TO
Sector: Energy
Dividend Yield: 6.06%
Dividend Payout Ratio: 97.67%
Pembina Pipeline has an attractive dividend yield and pays cash dividends every month.
This company generates income from transporting oil and natural gas across Western Canada, and a huge chunk of its revenues is generated from long-term contracts. This makes for less volatility in its earnings and cash flows.
2. Keyera
Symbol: KEY.TO
Sector: Energy
Dividend Yield: 6.82%
Dividend Payout Ratio: 86.70%
Keyera Corp is a Calgary-based midstream oil and gas operator that transports oil as well as liquid gases like propane and butane.
The company operates primarily out of the Western Canadian Sedimentary Basin but also has some operations in Oklahoma.
One of Keyera's major outputs is ethane which is a building block in many different types of plastics, including strong medical-grade plastics and protective equipment.
Keyera is a Canadian dividend aristocrat and has been rewarding shareholders every month since 2019.
3. SmartCentres REIT
Symbol: SRU-UN.TO
Sector: Real Estate
Dividend Yield: 6.98%
Dividend Payout Ratio: 28.87%
SmartCentres REIT is a real estate investment trust founded in 1989.
It has a portfolio of 174 properties located across Canada, over 34 million sq. ft. of leasable space, and 3,500 acres of land. In all, these assets are valued at $11.7 billion.
With a 97.6% occupancy rate and a significant stake in Project 512, a $15.2 billion intensification program consisting of condos, rental apartments, hotels, etc., this REIT appears to be doing well.
Also, a large chunk of its properties is occupied by major retailers like Walmart.
SmartCentres REIT pays monthly distributions.
4. Northland Power
Symbol: NPI.TO
Sector: Utilities
Dividend Yield: 3.12%
Dividend Payout Ratio: 49.40%
Northland Power is one of Canada's largest clean power producers, with a net operating generating capacity of 2.8 GW.
It also owns and operates power-generating assets in Asia, Europe, Latin America, and North America.
The company has a 3.12% dividend yield and pays monthly dividends.
About 95% of its revenues are tied to long-term contracts with "highly creditworthy government counterparties."
Up to $20 billion in potential capital investments have been identified for the next 5 years, possibly increasing Northland Power's power generation to 4-5 GW over time.
5. Granite REITs
Symbol: GRT-UN.TO
Sector: Real Estate
Dividend Yield: 4.66%
Dividend Payout Ratio: 18.16%
A good proportion of monthly Canadian dividend stocks are Real Estate Investment Trusts (REITs).
These investment vehicles are a great way to diversify your real estate holdings without having to deal directly with tenants.
Granite REIT currently has a portfolio of 118 properties in Canada, the United States, The Netherlands, Germany, and other parts of Europe.
This real estate portfolio is equivalent to 51.3 million square feet and has an excellent 99.6% occupancy rate.
Tenants in Granite-owned buildings include Walmart, Wayfair, Magna, Mercedes-Benz, DHL, and Ricoh.
6. First National Financial Corporation
Symbol: FN.TO
Sector: Financial Services
Dividend Yield: 6.58%
Dividend Payout Ratio: 69.94%
First National is a non-bank mortgage lender that has been around since 1988. It is involved in both residential and commercial real estate.
Since its initial public offering in 2006, the company has paid dividends to shareholders with several increases along the way.
The value of mortgages under administration by First National increased to $127.4 billion, and revenues have been on a steady rise.
7. TransAlta Renewables Inc.
Symbol: RNW.TO
Sector: Utilities
Dividend Yield: 7.16%
Dividend Payout Ratio: 218.60%
TransAlta Renewables owns and operates several renewable energy generation and transmission facilities in Canada and has economic interests in similar assets in the U.S. and Australia.
These include 24 wind, 13 hydroelectric, 1 solar, and 8 natural gas generation facilities.
Through ownership and investments in "highly contracted renewable and natural gas power generation and other infrastructure assets" and long-term contracts, it can provide a stable cash flow.
It has a forward annual dividend yield of 5.19% and has maintained steady payouts for the last 8 years.
RNW's high dividend payout ratio will likely decrease in the near future if revenue improves.
8. Timbercreek Financial Corp
Symbol: TF.TO
Sector: Financials
Dividend Yield: 9.06%
Dividend Payout Ratio: 140.82%
Timbercreek Financial Corp is a Toronto-based non-bank lending company founded in 2016.
This lender issues loans primarily to commercial real estate investors. It prides itself on faster execution and more flexible terms than the major Canadian banks.
It lends primarily against income-producing real estate in markets like Victoria, BC, and Calgary, Alberta.
The stock has paid a consistent dividend of about $0.05 per share since 2016 every month.
9. Shaw Communications
Symbol: SJR-B.TO
Sector: Communication services
Dividend Yield: 3.49%
Dividend Payout Ratio: 70.12%
Shaw is one of the largest providers of telephone, television, internet, and wireless communication services in Canada.
More than 19 million people live within its mobile wireless network area, and it has spent almost $30 billion on building and upgrading its wireless network infrastructure.
It pays a monthly dividend with a current yield of 3.49%.
10. Superior Plus Corp
Symbol: SPB.TO
Sector: Utilities
Dividend Yield: 6.94%
Dividend Payout Ratio: 2,215.38%
Superior Plus Corp. distributes propane gas and heating oils across Canada and the United States, where it services over 780,000 customers.
It pays a 6.94% yield, and the company's Debt/Adjusted EBITDA ratio has improved over the last three years.
Monthly Dividend Paying Stocks
In addition to my top-10 monthly dividend stocks, here are five others worth mentioning:
11. Atrium Mortgage Investment Corporation
Symbol: AI.TO
Sector: Financial Services
Dividend Yield: 8.55%
Dividend Payout Ratio: 90.00%
12. RioCan REIT
Symbol: REI-UN.TO
Sector: Real Estate
Dividend Yield: 5.41%
Dividend Payout Ratio: 52.67%
13. Freehold Royalties Ltd.
Symbol: FRU.TO
Sector: Energy
Dividend Yield: 6.73%
Dividend Payout Ratio: 68.81%
How To Evaluate Monthly Dividend Stocks
The basic performance indicators you should look at before adding a dividend stock to your portfolio include the following:
Dividend yield
Dividend payout ratio
Earnings per share
Net Debt to EBITDA ratio
Price to Earnings ratio
Return on Invested Capital
Dividend growth rate
You also want to assess the company's business model and future prospects, the history of dividend payouts and increases, and the total shareholder return.
Here's an in-depth guide on how to evaluate stocks.
How To Buy Monthly Dividend Stocks in Canada
The best discount brokerages in Canada can be used to invest in the dividend stocks listed above.
My top two choices to save on fees are:
1. Questrade
Questrade is the largest independent brokerage platform in Canada, with more than $30 billion in assets under administration. ETF purchases are free, and you pay competitively low fees when you buy dividend stocks.
New Questrade clients get $50 in free stock trades after depositing at least $1,000 in their accounts.
2. Wealthsimple Trade
This online brokerage platform offers commission-free stock and ETF trades. That is, you don't pay trading commissions when you buy monthly dividend stocks.
New clients who sign up using our exclusive link get a $25 cash bonus after depositing at least $200 within 30 days of registering their account.
Wealthsimple Trade is the only Canadian brokerage offering fractional shares of expensive stocks like Apple and Tesla.
Best Brokerages in Canada
Wealthsimple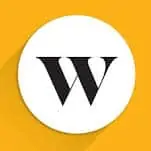 Questrade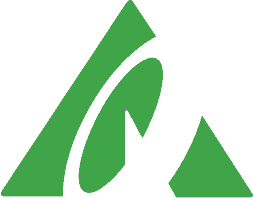 Qtrade

$25 sign up cash bonus with $150+ deposit
$0 trading commission for stock and ETF trades
$0 ETF purchases; $4.95-$9.95 for stock trades
100+ free ETFs; $6.95-$8.75 for ETF/stock trades
Available on all devices and great for beginners
Offers other securities incl. FX and bonds
Excellent customer support
Are Monthly Dividend Stocks Worth It?
These monthly dividend stocks are great for generating monthly passive income if that's your preference.
As an investor, you should be aware of a few things:
Dividend yields may not always tell a complete story. For example, the dividend yield of a company may increase because its price has dropped significantly. If the lower stock price is due to poor overall business performance, things could trend south quickly.
Companies can lower their dividend payouts at any time due to unforeseen circumstances or because they need to fund expansion. They may even decide to stop paying dividends.
This is why it is important to diversify your investment portfolio across assets.
Related: Best Investment Newsletters in Canada.