If your credit score has tanked and fallen into the bad or poor category, getting approved for a personal loan is going to be tough.
A bad credit score impacts your financial life in more ways than you can imagine. Banks avoid you like the plague and payday lenders throw interest rates as high as 600% your way, making it nearly impossible for you to break free from the vicious grip of debt.
If you are wondering how you can get a loan with bad credit, read on. In this post, I list a few of the lenders in Canada who provide loans at competitive rates (i.e. compared to payday loans) to people with bad or poor credit.
Bad Credit Loans in Canada
A bad credit score is a credit score below 560. If you have recently declared bankruptcy, defaulted on multiple loans, or have gone through collections, it's very likely that your credit score is now considered as 'bad' or 'poor.'
In this case, most banks will not approve you for a loan or a credit card.
Not sure what your credit score is? Check it out for free.
If your credit score falls in the 550-650 range, an alternative lender is your best chance at obtaining a personal loan. If your credit score is in the 660+ range, it is considered as 'fair' and some traditional lenders i.e. banks may approve you for loans.
Alternative lenders charge higher interest rates on bad credit loans. This is because they are faced with higher risks of loan defaults.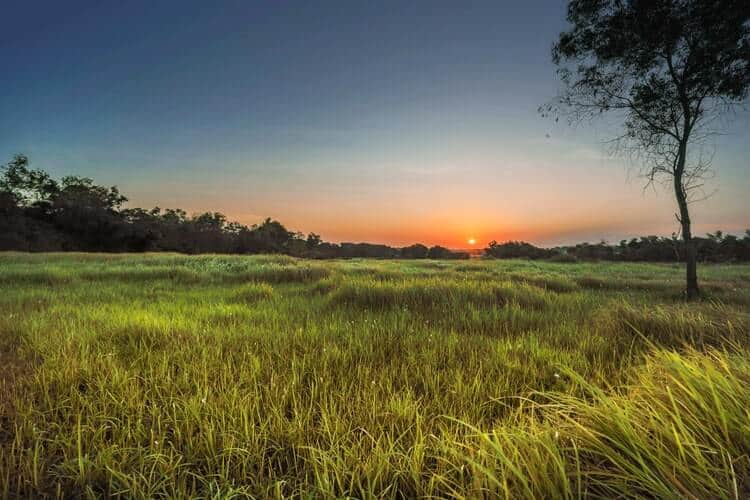 Best Online Personal Loans For People With Bad Credit
Unsecured Personal Loans With Bad Credit
An unsecured loan means that you are not required to provide any collateral or security for the loan. They can be used to pay off credit card debt, serve as a car loan, or be used for debt consolidation.
1. LoanConnect
LoanConnect is Canada's popular search engine for personal loans. Their portal links borrowers with multiple lenders who cater to individuals with bad to excellent credit scores.
The maximum loan available via the platform is $50,000. Loan terms range from 6 months to 60 months and the rates vary from 5.75% to 46.96% APR.
Many of their lenders offer instant approval and you can have funds transferred to your bank account in as little as 12 hours.
To apply for loans using LoanConnect, you must be the age of the majority in your province and a permanent resident or Canadian citizen.
Read our detailed LoanConnect Review.
2. Loans Canada
Loans Canada is a loan comparison platform for both unsecured and secured personal loans. They are connected to a large network of lenders who extend loans to individuals with poor or bad credit.
You can borrow up to $50,000 for 4 months to 6 months and interest rates range from 2.99% to 46.96%.
If you do not qualify for an unsecured loan, Loans Canada can help you find alternative lending options, including secured personal loans.
3. Loanz
Loanz is a Canadian loan rate comparison site. It caters to approximately 15,000 Canadians every month and is one of the top platforms for bad credit loans in Canada.
You can borrow up to $15,000 on the site, with terms ranging from 12 to 60 months and interest rates from 29.9% to 46.9%.
To get started, complete the short online application form.
Applicants must meet the following minimum requirements to qualify:
Live in BC, AB, SK, MB, ON, NL, NS, NB, or PEI
Have a minimum income of $1,200 per month
Not have filed for bankruptcy
Be of legal age (18 or 19 years depending on your province)
4. Spring Financial
Spring Financial offers several credit products including personal loans and mortgages.
You can apply for this loan online and borrow up to $15,000. Funds are sent via Interac e-Transfer to your bank account.
To qualify for a loan, you need a minimum annual income of $28,000 and must be at least 21 years old. The loan interest rate ranges between 19% and 46.96%.
Spring Financial personal loans are available across Canada except for Saskatchewan, Quebec, and New Brunswick.
5. Mogo
Mogo is a Canadian fintech company that is listed on the Toronto Stock Exchange and Nasdaq. The company offers personal loans, credit scores, identity protection, mortgages, and cryptocurrency trading (Bitcoin).
Mogo's online installment loan (MogoLiquid) offers borrowers up to $35,000 for up to a 5-year term. The interest rate on the loan is from 9.9% to 46.96% APR.
In addition to their MogoLiquid loan product, Mogo also offers free credit scores and identity fraud protection.
Read our Mogo review.
6. Borrowell
Borrowell is an online Canadian lender that also provides free credit scores. As of 2022, over 1.5 million Canadians have obtained their credit scores through Borrowell.
They offer personal loans up to $35,000 with loan terms of up to 5 years and a fixed interest rate up to 46.96% APR. Your application is completed online and approval may take less than 2 days.
To qualify for a Borrowell Personal Loan, you must:
Have a credit score above 660
Be a Canadian citizen or permanent resident
Have a bank account in Canada
Not have filed bankruptcy or a consumer proposal
Debt service ratio of less than 48% and a credit utilization of less than 80%
At least 12 months of credit history
You can read our Borrowell review.
Best Car Loan Rates For Good or Bad Credit
Getting the best car loan rates for your financial circumstances can be tough if you have to go shopping around at several banks. The challenge with this is that it is time-consuming and you may end up hurting your credit score due to several hard inquiries hitting your credit file.
A rate comparison site like Car Loans Canada allows you to make one free application that is distributed to over 300 lenders at the same time. Excellent, good, or bad credit? They will send the best rate available your way.
7. Cars Fast Loans
Cars Fast is owned by Consumer Genius Inc., a loan comparison firm that also owns Loanz.ca and LendingArch.
The platform has partnerships with over 350 dealerships across Canada and can be used to obtain car loans of up to $75,000.
Loan terms vary from 12 months to 96 months.
8. Car Loans Canada
Car Loans Canada is one of Canada's online platforms for finding the best auto finance rates irrespective of your credit profile. Applying for a quote via their website takes about 3 minutes and the entire approval process from application to getting your car can be completed in a few days.
Loan rates range from 0% to 29.99% and you can borrow for up to an 8-year term. Car Loans Canada operates in Ontario, British Columbia, Alberta, Manitoba, Saskatchewan, Nova Scotia, Newfoundland and Labrador, New Brunswick, and Prince Edward Island.
Checking your rate is free. To be eligible, you must:
Earn at least $1,800 per month in gross income (includes employment income, pension benefits, disability and other payments)
Be a permanent resident of Canada
Have a valid driver's license
Have a valid Canadian address
Provide a void cheque from a Canadian bank
Secured Personal Loans With Bad Credit
If you are unable to qualify for an unsecured loan, a secured loan is your other option. Secured loans require you to put up collateral such as a personal asset like your car, home, jewelry, etc. In some cases, all you need is a guarantor.
One benefit of these loans is that they also report to the credit rating agencies (TransUnion and Equifax) which means you can use them to rebuild your credit score.
On the flip side, a downside of secured loans is that you can lose your collateral if you are unable to repay your loan.
9. LendingMate
LendingMate is one of Canada's most popular guaranteed personal loan services. Whether you have bad credit or no credit, you can apply for a $2,000 to $10,000 personal loan and become approved within 24 hours.
Their loan terms vary from 12-60 months and the APR for a LendingMate loan is 43%.
To be approved for a loan, you must provide an eligible guarantor who is willing to sign a guarantee that you will pay back the loan. Approval rates are high at 95%.
10. Refresh Financial
Refresh Financial offers a Cash Builder Loan. This loan is held for you in a savings account and your payments are reported to the credit bureaus. The funds are made available to you at the end of your loan term.
Approval for the Refresh cash secured loan is usually guaranteed (97% approval rate) and there is no credit check.
The maximum amount you can borrow is $25,000 and the interest rate is 19.99% APR. Loan terms vary from 36-60 months.
Want more information, read my Refresh Financial review.
Personal Loan Payoff Calculator
How To Fix Your Bad Credit
If you work on your credit rating and it improves, it will have a significant positive impact on your life. You will be able to access credit at much better rates and save money in the long run.
Before you can improve your credit score, you need to understand how it became bad in the first place. Some of the reasons for your bad credit rating may include:
Late payments
No payments
Defaulting on a loan
Filing for bankruptcy
Collections or consumer proposals
Identity theft or fraud
In order to improve or rebuild your credit score, you need to:
Make loan or credit card payments on time
Keep your credit utilization low
Correct any inaccuracies on your credit report
Keep old credit cards alive
Vary your credit types
Consolidate your debt
Monitor your credit
Not apply for too much credit
Related Posts
For more strategies on how to improve your credit score, read my article on 8 ways to raise your credit score fast.