If you're considering buying a home, you're probably comparing mortgage brokers. And if so, it might be time to look online. Nesto is Canada's premier online mortgage provider – but are they worth the hype? In this article, we'll examine everything Nesto has to offer.
Nesto's mortgage specialists have helped homebuyers across Canada save thousands of dollars on their mortgages. Nesto is 100% digital and free, helping you find the best mortgage rate at your fingertips.
And what's more, they offer the floor rate from the start, helping you ensure you aren't paying too much on one of the most important purchases in your life.
So what's the catch? We'll explore what Nesto is, what they offer, and the advantages and disadvantages of using the service. By the end of this article, you can make an informed decision about whether or not Nesto is suitable for you.
What is Nesto?
Nesto is an online mortgage provider in Canada. It's a company with mortgage specialists who want to help you throughout your mortgage process.
As Canada's leading digital mortgage lending platform, they believe in a transparent property finance experience.
While Nesto is primarily a digital mortgage finance company, it prides itself made up of an enthusiastic team of people who are passionate about improving and streamlining mortgage lending operations and keeping rates low for Canadians. Nesto offers low mortgage rates from the get-go, guaranteed.
That means they offer the mortgage floor rate from the start. With Nesto mortgages, you can expect to pay the best rate on your mortgage and no higher (and by the way, that includes no broker fees).
Nesto Mortgage Rates
Nesto mortgage specialists know the best mortgage rates available, but unlike traditional brokers, they will give you that rate without making you work for it.
With the time you'll get back, instead of fighting for a low mortgage rate, all you have to decide is whether a fixed-rate mortgage or variable-rate mortgage is right for you and your home ownership goals.
Nesto Fixed-Rate Mortgage
A fixed-rate mortgage offers a fixed interest rate for your entire mortgage term. Mortgage terms range from one- to five-year terms to seven- or even 10-year terms. While a fixed rate is often higher than a variable rate at the time it's offered to you, it is less subject to fluctuations in the market.
Because of that, fixed rates often offer more financial stability and predictability because you know exactly what your payments will be for the entirety of your mortgage term.
While you cannot switch from a fixed-rate mortgage to a variable-rate mortgage after you take out a mortgage without paying the penalty, there is an option to change your variable-rate mortgage to a fix-rate mortgage at any time during your term without penalty.
Nesto Variable-Rate Mortgage
A variable-rate mortgage adjusts alongside the lender's prime rate, which is usually linked to a standard Bank of Canada interest rate. There are two variable-rate mortgage types: ones that offer static payments (VRMs) and ones that provide variable or fluctuating payments (ARMs).
While your payments may not necessarily change consistently throughout your mortgage term, there is not the same predictability of consistency as in fixed-rate mortgages.
At any time you arrange your mortgage, variable-rate mortgages are almost guaranteed to be lower – but the fluctuations may change that over time.
The most notable risk associated with taking out a variable-rate mortgage is that the interest charged versus the interest paid may be significantly different if interest rates linked to the lender's prime rate surge.
This could mean you end up paying a higher interest during your term overall than you would have with a fixed-rate mortgage.
Knowing which option is best for you can be confusing. Nesto offers plenty of educational materials and blog posts on its website to help educate potential homeowners on the pros and cons of each option.
As you move forward with the Nesto mortgage process, their mortgage specialists will also be available to help advise you about which option is right for you.
Nesto Mortgage Features
Perhaps the most standout, enticing feature of what Nesto offers is that you can complete the mortgage application process – start to finish – all online.
Shopping around for mortgages has historically been challenging and time-consuming, but that's something Nesto aspires to change, and an online-only model drives their business model.
In today's digital world, it's surprising that there aren't more reputable online mortgage providers like Nesto. Essentially every industry is facing a disruptor that's taking business online – and consumers are buying in.
With regard to the mortgage industry, that disruptor is Nesto. They've worked with over 210,000 Canadians to help with online lending.
Plus, Nesto offers top-tier customer service. Navigating the world of homebuying and mortgages can be confusing. That's why Nesto's mortgage specialists are available fully virtually as you focus on the real milestone here: purchasing your home.
Another typically tedious task when searching for mortgages is working with a broker. Nesto employs salaried advisors who are rewarded based on customer satisfaction, not because they sold you a high mortgage rate.
Because of this, their mortgage specialists are determined to find you the best rate possible.
Unlike your typical broker, who may get paid more in commission if you take out a mortgage with a higher interest rate, Nesto is committed to giving you the market's best rates. Better yet, they will give you that rate without making you work for it.
Nesto is fast and reliable. They provide streamlined financing that's backed by best-in-class technology and knowledgeable mortgage experts.
That's why so many Canadians have trusted them with their online lending – they guarantee a low mortgage rate sans broker fees.
But their most important feature? The people that make Nesto…Nesto. That includes their mortgage specialists and Canadians like you, who entrust the company to support you on your journey to finding your forever home.
Related: How to pay off your mortgage ten years early.
Advantages of Nesto Mortgage
The advantages of utilizing Nesto are vast. To give you a quick overview of the highlights, we've listed them out for you:
Nesto is a disruptor in the mortgage industry that's changing how mortgages work.
They offer transparent property financing.
Using Nesto is simple, and you can complete the entire process online.
They have top-rate customer service and customer satisfaction.
They offer excellent rates without the broker fees.
To summarize, there's a lot to like here. Nesto offers a competitive advantage over traditional brokers, and it's an attractive solution when you don't want to waste time shopping around for the best rate. You know you're guaranteed to get it when you work with Nesto.
Downsides of Nesto Mortgage
While some might consider these downsides advantages, it is important to know that you will only get one rate. That's different than what you'd experience if you shopped around with multiple different brokers.
Nesto works to ensure that you are getting the lowest mortgage rate possible.
However, this does mean that you will not have rates to compare aside from choosing between a variable-rate mortgage and a fixed-rate mortgage.
For some people, this is actually an upside – you don't have to shop around for mortgage rates. Instead, you're provided with the best one available up front and from the comfort of your own home. All you need is an internet connection.
The main downside of Nesto is that there are some eligibility drawbacks to consider. If you have great credit and no bankruptcy history, you're probably good to go.
But the minimum credit score is relatively standard, sitting at 650. Plus, Nesto doesn't work with commercial leases or mortgages, so if you're looking for commercial services, you'll have to go somewhere else.
How to Apply for Nesto Mortgage
There are four steps to the Nesto mortgage application play-by-play. First, you can use their "get a quote" feature in the top right of their website.
This feature will help you access your best mortgage rate in seconds with the AI-powered algorithm.
After getting your quote, you can sign up for Nesto, and the company will ask you a few more questions about your personal objectives to help them learn more about your goals and pinpoint your best options. Next, they will help you build your mortgage and apply.
During this time, you will be able to talk with Nesto's mortgage experts and figure out which package is exactly right for you. This gets the financing process started.
After you upload supporting documents to confirm your financial status, Nesto will take it from there. Getting your mortgage approved is on the horizon!
It's important to note that there are some eligibility factors to consider when applying for a Nesto mortgage. You must be over 18 years of age and be a resident of Canada.
You'll also need a minimum credit score of 650, which can be challenging for some individuals. You may have to go elsewhere if you have unmanageable debt, a history of bankruptcy, or cannot provide proof of sustainable income.
Is Nesto Mortgage Legit?
It's natural to have some hesitations when it comes to online businesses. Nesto is new-ish (established in 2004), so it may be hard to find a wealth of information when you're looking around to ensure that Nesto is legit.
Nevertheless, it is a legitimate company that handles billions of dollars in mortgage lending annually.
Nesto is on a mission to alter the mortgage industry for good. The platform was founded in response to high-interest rates offered by brokers making commissions, which is why it is so committed to providing the best rates possible.
Featured Mortgage Offers
Neo Mortgage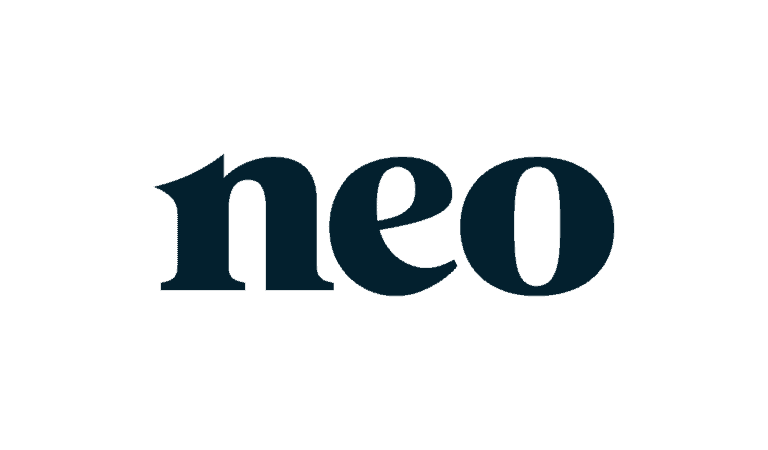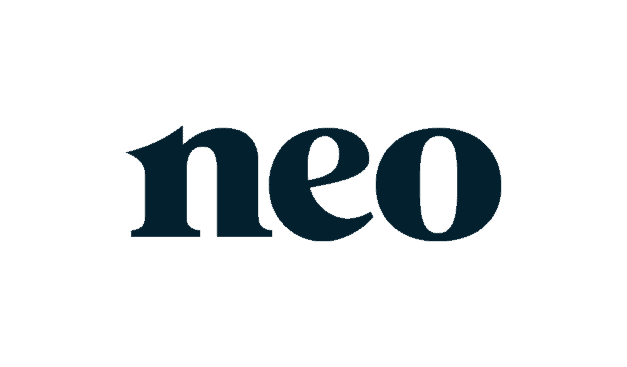 Apply Now
On Neo Financial's website
Compare mortgage rates across several lenders
Access to competitive rates and online applications.
Available Canada-wide
Accepts a wide range of credit scores
Tangerine Mortgage
Apply Now
On Tangerine's website
Mortgages from Canada's top online bank
Competitive rates with flexible features
Offers fixed and variable rates + HELOC
120-day rate guarantee
Nesto Mortgage
Apply Now
On Nesto's website
Flexible terms for fixed and variable-rate mortgages
Online mortgage rate application & no broker fees
650 minimum credit score
150-day rate guarantee on pre-approval
FAQs
Does Nesto affect your credit score?
Nesto does not affect your credit score. It uses a TransUnion soft pull to see what mortgage products you qualify for. Plus, you'll get to see your credit score for free.
How does Nesto make money?
Nesto makes money primarily through its lending partners. These lending partners pay Nesto to send customers their way that they may not have otherwise acquired.
How long has Nesto been around?
Nesto is a relatively new player on the mortgage scene; it's only been around for about 19 years. Nesto was incorporated in 2004, and since then, it's helped over 210,000 Canadians get the mortgages that are right for them.
Related: Neo Online Mortgage Review.