Read this RBC InvestEase review to see what it offers, its pros and cons, and how the platform compares to other Canadian Robo-advisors.
Online digital investment managers, aka Robo-advisors, have now been around for several years, and there is much to like about them.
Following the likes of other fintech giants like Wealthsimple and CI Direct Investing, we now see some big banks jumping into the industry, with RBC InvestEase being one of the most recent.
Why in the world would an investor consider a Robo-advisor when they can simply buy the boring mutual fund from their bank or go full-bore with DIY investing?
The thing is, mutual funds are generally expensive (especially in Canada…think an average of 1.98% per year for equity funds), and DIY investing using an online discount brokerage can be challenging.
Robo-advisors fall smack in the middle. They offer low-cost, globally-diversified investing options and take care of all the small details like re-balancing, market research, diversification, and more.
Also, they provide financial advice (from real people) that can come in handy when the stock market twists and turns bring all your worst fears and behavioural biases to bear.
What is RBC InvestEase?
RBC InvestEase is the robo-advisor platform for the Royal Bank of Canada. Similar to the other popular robo-advisors on the market, RBC InvestEase offers digital investment services at a lower cost.
Robo-advisory services are not just about technology. RBC InvestEase has a team of accredited portfolio advisors who help you to invest your money. They are available to answer questions you may have about your portfolio.
The account types available to invest include the TFSA, RRSP, or a non-registered investment account.
How Does RBC InvestEase Work?
The onboarding process for robo-advisors is generally similar. Generally, to open an account, you will need to provide basic personal and financial information.
They then ask several questions to assess your risk tolerance, investing time frame, and investment objectives.
Based on your answers, a customized portfolio that meets your needs is recommended, and you can start investing. The minimum deposit to open an account with RBC InvestEase is $100.
RBC InvestEase Portfolios
RBC InvestEase offers five basic types of portfolios depending on your risk tolerance and financial goals.
Portfolio types range from conservative (low risk) to aggressive growth (higher risk).
Each standard portfolio is made up of low-cost ETFs that may include:
iShares Core Canadian Short Term Bond Index ETF (XSB) – 0.10% MER
iShares Core Canadian Universe Bond Index ETF (XBB) – 0.10% MER
iShares Global Government Bond Index ETF (CAD – Hedged) (XGGB) – 0.24% MER
iShares Core S&P/TSX Capped Composite Index ETF (XIC) – 0.06% MER
iShares Core S&P 500 Index ETF (XUS) – 0.10% MER
iShares Core MSCI EAFE IMI Index ETF (XEF) – 0.22% MER
iShares Core MSCI Emerging Markets IMI Index ETF (XEC) – 0.27% MER
RBC InvestEase Responsible Investing Portfolios
Responsible investing involves investing in companies that have a high environmental, social, and governance (ESG) rating.
RBC InvestEase offers "responsible investing" portfolios that take these factors into consideration and strip out any companies involved in controversial businesses like weapons manufacture, civilian firearms, and tobacco.
The ETFs utilized in their responsible investing portfolios include:
iShares ESG Canadian Short Term Bond Index ETF (XSTB)
iShares ESG Canadian Aggregate Bond Index ETF (XSAB)
iShares ESG MSCI Canada Index ETF (XESG)
iShares ESG MSCI USA index ETF (XSUS)
iShares ESG MSCI EAFE Index ETF (XSEA)
iShares ESG MSCI Emerging Markets Index ETF (XSEM)
The MERs for these funds were not available at the time of this writing as they are fairly new. However, as per RBC InvestEase, you can expect a weighted average MER in the 0.19% to 0.32% range.
RBC InvestEase Fees
RBC InvestEase levies a flat 0.50% management fee on both standard and responsible investing portfolios. In addition to this base fee, you can expect to pay the following management expense ratios (MER) indirectly through the funds:
Standard portfolio: 0.11% to 0.24%
Responsible investing portfolio: 0.19% to 0.32%
This means that for a standard portfolio, your total fees per year can be up to 0.72% (0.50% + 0.22%). On a $100,000 account, this translates into $720 in fees per year.
For Responsible Investing portfolios, your total annual fees are up to 0.80% (i.e. 0.50% + 0.30%). On a similar $100,000 account, that adds up to $800 per year.
One other fee to take note of is the $135 transfer fee if you decide to move your account to another institution other than RBC. However, there are no fees for simply withdrawing money from your account.
RBC InvestEase Returns and Investment Performance
What returns can you expect with RBC InvestEase? You can easily view them on the RBC website.
It is important to note that investment performance is never guaranteed. In addition to historical returns, here are some other criteria you should consider when choosing a robo-advisor.
As for the investment returns shown on your RBC InvestEase dashboard, RBC calculates them using a time-weighted rate of return methodology that factors in the portfolio's performance and how cash flows in and out of your account.
Is RBC InvestEase Safe?
The funds you invest with RBC InvestEase are held by their custodial broker, RBC Direct Investing Inc.
RBC Direct Investing Inc. is regulated by the Investment Industry Regulatory Organization (IIROC) and is a Canadian Investor Protection Fund (CIPF) member.
CIPF protects investment funds by up to $1,000,000 if a member organization becomes insolvent.
In addition, RBC InvestEase provides a 100% online security guarantee against direct losses due to unauthorized transactions made through your account.
RBC InvestEase vs. Wealthsimple
Wealthsimple is the most popular robo-advisor in Canada (similar to Betterment in the United States). It has been in business since 2014.
Here's how RBC InvestEase compares with Wealthsimple.
Both Wealthsimple and RBC InvestEase provide automated investing, customized portfolios, free financial advice, automatic deposits (pre-authorized contributions), and security for your funds.
Some differences are:
1. Fees
RBC InvestEase levies a flat 0.50% management fee per year on your account. Wealthsimple has a tiered fee schedule:
$1 to $100,000: 0.50%
$100,000: 0.40%
Investors with portfolios exceeding $100,000 save 10 basis points (0.10%) with Wealthsimple, which can add up over time.
2. VIP Perks
Wealthsimple account holders with over $100,000 in deposited assets are categorized as Wealthsimple Black or Wealthsimple Generation clients. These accounts enjoy additional perks such as:
Full-service financial planning sessions with a portfolio manager.
Access to tax-loss harvesting if it makes sense for your portfolio.
A medcan comprehensive health plan discount worth over $2,000 per year.
3. Responsible Investing (RI) vs. Socially-Responsible Investing (SRI)
Both robo-advisors offer options outside of their standard portfolios.
Responsible Investing (RBC InvestEase) takes a company's environmental, social, and governance risk factors into consideration and emphasizes companies that manage these factors well. RI portfolios may also outrightly ban some industries/companies that are highly controversial.
On the other hand, Socially Responsible Investing (Wealthsimple), aka Ethical investing, bases its portfolio fund selection on ESGs as well as moral or ethical beliefs with the aim to bring about positive change.
In simple terms, SRIs are stricter with screening industries and companies that make it into their investment portfolios.
The fund MERs on both RI and SRI portfolios are higher than for their standard portfolio counterparts.
RBC InvestEase (RI): 0.19% to 0.32%
Wealthsimple SRI: 0.22% to 0.32%
Wealthsimple also offers Halal Investing.
4. Minimum Investment
RBC InvestEase has a minimum investment amount of $100, and for amounts between $100 and $1,499, they put your money in a "Small Balance portfolio."
For Wealthsimple, the minimum investment to open a regular account is $1.
5. Spare Change Investing
The Wealthsimple app offers a feature that automatically rounds up your purchases to the nearest dollar and invests it on your behalf. This is one way to invest without feeling the pinch.
6. Transfer Fees
Wealthsimple has $0 transfer or withdrawal fees. For RBC InvestEase, withdrawals are free; however, account transfers cost $135.
7. Promos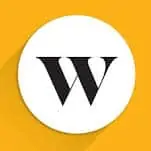 Professionally managed ETF portfolios
Multiple account types
Auto rebalancing and div reinvesting
Get a $25 bonus with a $500 deposit
Also, Wealthsimple clients earn rewards when they refer other friends and family to open an account.
RBC InvestEase: Is It Worth Your Time?
While it used to be the norm that you needed a 6-figure account to access professionally managed investment portfolios, that is no longer the case.
Robo-advisors like Wealthsimple, RBC InvestEase, and Questwealth have a very low to zero barrier to entry, and you can easily start investing with $1 to $1,000.
Not only that, but they can also save you a lot in fees, and you can rest easy knowing that your funds are growing on autopilot with professionals in charge.
Related Posts
Summary
Read this RBC InvestEase review to see what the robo-advisor offers, how it compares to other robo-advisors in Canada like Wealthsimple, and its pros and cons.
Pros
Lower fees than mutual funds
Professional portfolio management
Offers ethical investing options
Automated rebalancing
Cons
More expensive than some robo-advisors