If there's one thing I always recommend for new Canadian investors, it is to continue to learn and educate yourself in the world of finance. How can you do this? Watch YouTube videos, listen to podcasts, and of course, read some of the best books on investing.
Reading books is not only a great way to relax but also one of the best ways to retain learned information. This is why I suggest finding some of the best stock market investing books to read before jumping in with your hard-earned money.
One more advantage to reading these investing books? It provides you with direct exposure to the investing minds of people like Warren Buffett without being in the same room as them. You can absorb all of their wisdom and experience in the comfort of your own home.
In this article, I'll be providing you with my list of the 15 best investing books for beginners to help you learn how to navigate the financial markets.
Best Investment Books for Beginners
1. Common Sense on Mutual Funds by John C. Bogle
The first book on my list is a much-beloved book on index-fund investing from John C. Bogle. Despite its name, Bogle discusses how new investors are better off putting their money into low-cost index funds rather than trying to pick individual stocks.
According to Bogle, low ETF fees and passively managed strategies are better long-term catalysts than actively managed mutual funds.
Common Sense on Mutual Funds was first published in 1999, but Bogle did release an updated version of the book for its 10th anniversary. What position is Bogle in to advise new investors of this strategy?
In 1975 Bogle founded the Vanguard Group, an investment firm with more than $8 trillion in assets under management across its wide selection of funds.
Buy on Amazon.
2. The Little Book of Common Sense Investing by John C. Bogle
The second book on my list is another by Vanguard founder John C. Bogle. In this book, Bogle once again outlines why he believes low-cost index funds are a much better investment for the everyday investor than mutual funds and individual stocks.
He discusses the same basic principles he used to build Vanguard into the financial powerhouse it is today.
In the Little Book of Common Sense, Bogle explains things as clearly as possible for new investors. Keep costs low and allow your investments to compound over time through dividend reinvestment and earnings growth.
Buy on Amazon.
3. The Simple Path to Wealth: Your Road Map to Financial Independence and a Rich, Free Life by J L Collins
This book by J L Collins is another manifesto that supports the strategy of long-term index investing rather than trying to beat the market.
Collins is often called the Godfather of Financial Independence. In his book, he stresses the need to save a high portion of income to invest in low-cost assets like ETFs.
Collins also reveals how investing can help to eliminate some of the financial norms like working a 9 to 5 job, saving for retirement, and owning a house.
It is a fascinating and non-traditional look into how simple index investing can provide financial independence and a much more fulfilling life.
Buy on Amazon.
4. You Can be a Stock Market Genius by Joel Greenblatt
Who is Joel Greenblatt? He is a successful hedge fund manager for his investment firm Gotham Funds, which has an AUM of several billion dollars.
Greenblatt has a long track record of beating the major averages, including over a decade of outperforming the Dow Jones by more than 50 percent.
In his book, You Can be a Stock Market Genius, Greenblatt outlines how individual investors can benefit from index fund investing.
He also goes into more detail about specific stock market events like spin-offs, corporate restructuring, bankruptcies, and risk arbitrage.
Buy on Amazon.
5. The Millionaire Teacher: The Nine Rules of Wealth You Should Have Learned in School by Andrew Hallam
The Millionaire Teacher by Andrew Hallam is the ultimate guide to how the everyday investor can accumulate a million-dollar portfolio. Hallam was a school teacher that used low-cost index funds to grow his wealth and become a millionaire long before retirement.
In his book, he shares investing principles from the likes of Warren Buffett that can help any investor reach their financial goals.
This book is full of helpful investment tips and humour and is written in an easy-to-understand manner. Hallam also introduces contrarian views like how young investors should hope for stock market crashes and how to spend just 60 minutes per year managing your investment portfolio.
Buy on Amazon.
Related: Best Canadian Personal Finance Books.
6. Margin of Safety: Risk-Averse Value Investing Strategies for the Thoughtful Investor by Seth Klarman
Considered by many to be a must-read for any investor, Margin of Safety is more of a lesson on how to develop a philosophy towards investing and not about investing itself.
Klarman himself is a hedge fund manager that founded the Baupost Group, which had over $30 billion in AUM as of 2020. Note that since the book was written in 1991 with no revisions, some concepts might seem a little outdated.
Klarman's book is a classic investing read that is highly sought after since it is no longer in print. Used copies of the book can fetch anywhere from several hundred dollars to well into the thousands.
He stresses investing with a strong margin of safety to defend against unforeseen events. The three sections of the book are Where Most Investors Stumble, A Value-Investment Philosophy, and The Value-Investment Process.
7. Reminiscences of a Stock Operator by Edwin Lefevre
A slightly different book than the others on this list but still considered by many to be the most widely read investment book ever written.
Reminiscences of a Stock Operator is a fictional biography of Jesse Livermore, a stock trader from the early 1900s who won tens of millions of dollars in the stock and commodities markets.
The book provides insight and the motivations of the stock trader's point of view. What are the biggest takeaways from the Reminiscences of a Stock Operator? Keep a balanced portfolio and sell on the way down so you can buy on the way back up.
Buy on Amazon.
8. The Little Book that Beats the Market by Joel Greenblatt
My second recommendation from Joel Greenblatt is the Little Book that Beats the Market. In this book, Greenblatt introduces his famous Magic Formula for investing, which focuses on buying good companies at cheap prices.
Even though the formula has been widely studied, Greenblatt is confident it will continue to work. He has the proof, considering his Gotham Funds firm continues to outperform the stock market each year.
Greenblatt uses humour, an easy-to-read writing style, and what some refer to as sixth-grade math to explain how easy investing can be.
There's a reason Greenblatt has two books on my list: I have enjoyed reading his work, and I admire how he writes about his investing philosophy. Both should be considered among the best investing books to read for any investor.
Buy on Amazon.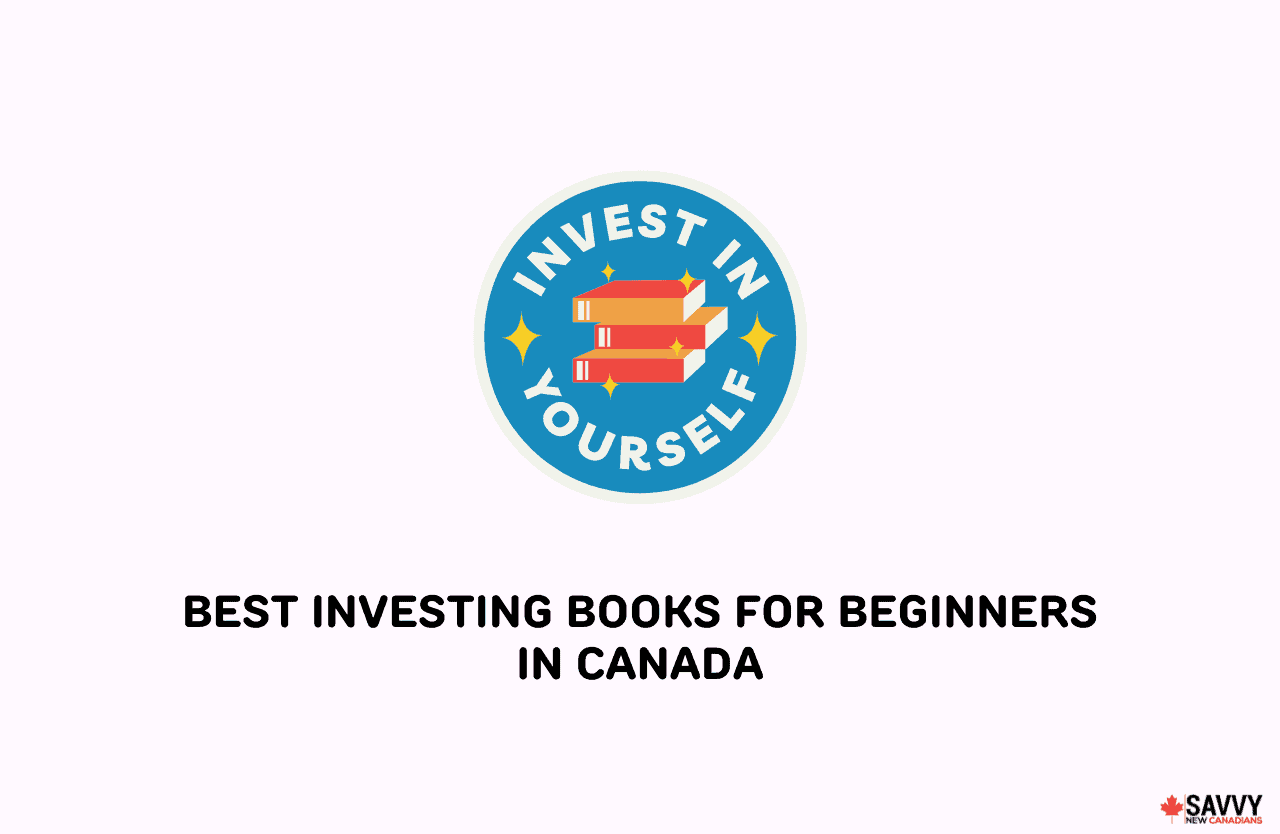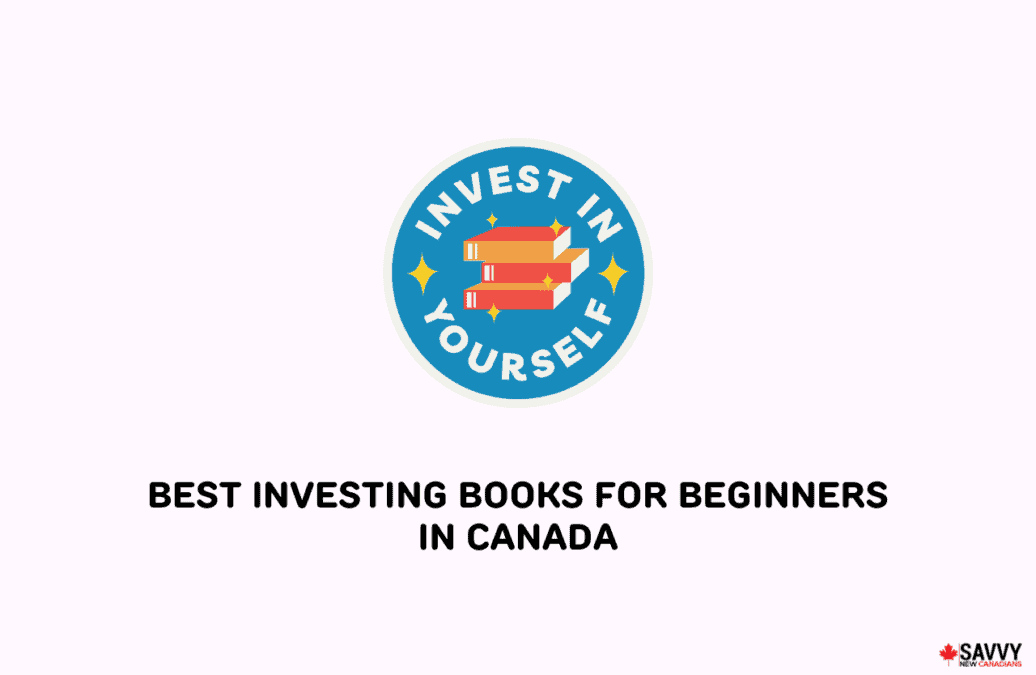 9. Antifragile: Things That Gain From Disorder by Nassim Nicholas Taleb
Antifragile might not seem like a book about investing from its description, but Taleb takes us on a journey of understanding critical human error and decision-making.
Taleb is a former options trader and risk analyst globally known for his financial essays on investing. Antifrafragile is one of five books in Taleb's series on investor psychology called Incerto.
What does Antifragile mean when it comes to investing? Taleb outlines how we must maintain an absence of fragility in our portfolios. Portfolio survival is the most important strategy for any investor: the possibility of total investment ruin must be avoided at all costs.
This is a deeply captivating book on human psychology regarding taking risks and is critical to understanding how investors think and act.
Buy on Amazon.
10. A Random Walk Down Wall Street: The Time-Tested Strategy for Succesful Investing by Burton Malkiel
In A Random Walk Down Wall Street, Burton Malkiel outlines how beginner investors should approach any asset market. Malkiel covers the entire gamut of assets, including stocks, bonds, and even real estate.
Many consider A Random Walk Down Wall Street the quintessential introduction to investing for all beginners.
Malkiel continues to release updated versions of this book which include new chapters on trader psychology and the ever-evolving markets.
He also outlines how investors should prepare their portfolios for retirement and highlights the needs of investors of all ages and experience levels.
Buy on Amazon.
Best Investing Books of All Time
All the fifteen books I recommend in this article are important for investors, but the following five are my choices for the best investing books of all time.
You will no doubt recognize some of these titles, but it is always helpful to highlight these all-time classic investing books.
1. The Intelligent Investor: The Definitive Book on Value Investing by Benjamin Graham
The Father of Value Investing, Benjamin Graham, wrote perhaps the most famous investing book of all time.
The Intelligent Investor was originally written in 1949, but its principles still hold today some fifty years later. It has been called the 'best book on investing ever written' by none other than Warren Buffett himself.
Graham outlines how investors of all experience levels can benefit from things like finding values in cheap stocks, buying and holding for the long term, and using fundamental analysis.
The book is so relevant that it continues to be updated with new commentary to reflect the current state of the financial markets. If there is one book you need to read as a beginner investor, it should be the Intelligent Investor.
Buy on Amazon.
2. Security Analysis by Benjamin Graham and David Dodd
The second book on my list of the best investing books of all time is also written by Benjamin Graham. He and his co-author David Dodd were professors at the Columbia Business School. Security Analysis is a book written in 1934 in the wake of the historic stock market crash and the start of the Great Depression.
Security Analysis is considered by many to be the genesis of financial analysis of assets, particularly stocks. While its overall influence might not be as impactful as the Intelligent Investor, I still consider it among the very best investing books that I have ever read.
Buy on Amazon.
3. The Four Pillars of Investing: Lessons For Building a Winning Portfolio by William Bernstein
The Four Pillars of Investing is the quintessential strategy for building a well-diversified portfolio for long-term wealth generation. Bernstein focuses on minimizing risk and investing in the total market rather than actively picking stocks.
The book also outlines how investors can use other assets like savings, retirement funds, and home equity to maximize their ability to build wealth.
So what are the four pillars of investing? Bernstein labels them as The Relationship between Risk and Reward, the History of the Market, the Psychology of the Investor and the Market, and the Folly of Taking Financial Advice From Investment Salespeople.
If you read one book on constructing a total asset portfolio, it should be this one.
Buy on Amazon.
4. The Millionaire Next Door: The Surprising Secrets of America's Wealthy by William D. Danko
The Millionaire Next Door is a transparent look into how the wealthiest people are often the least assuming. While this book does cover investing, it is an important way for new investors to learn what real wealth looks like.
It does not necessarily mean driving fancy sports cars and wearing designer clothes. Danko's message here is that most of the truly wealthy people in America live amongst us, and some even could be living next door!
It is a fascinating read about how wealth is viewed by all investors. Danko focuses on how wealthy people accumulate wealth while others are labelled under-accumulators of wealth.
As a new investor, it is important to realize what the definition of wealth and money truly is before embarking on your investing journey.
Buy on Amazon.
5. The Essays of Warren Buffett: Lessons for Corporate America by Warren Buffett
The last, but certainly not least, is the Essays of Warren Buffett. For many of us, Buffett has been the greatest investor of our generation, and many believe the greatest of all time. He has always had a relatable way of describing the art of investing, and this compilation of essays is no different.
Buffett has long been a champion of value investing and fundamental analysis. The way he can describe companies and industries is timeless and still refreshing even today.
Do not invest in companies you don't understand, and only investing with executives that you would allow your son or daughter to marry are some of the valuable nuggets that Buffett uses himself to evaluate investments.
Investors of any experience level can benefit from reading the collective works of the most extraordinary investing mind of our time.
Buy on Amazon.