Automated investing. Low-cost ETFs. Lower management fees. Set-and-forget investing. These are a few of the popular benefits you should expect to get from a robo-advisor.
ModernAdvisor is a Canadian fintech company founded in 2013. Its main competitors in the robo-advising business include Wealthsimple, CI Direct Investing, Questrade's Questwealth Portfolios, Nest Wealth, and a handful of other players.
This ModernAdvisor review covers the accounts it offers, available portfolios, investment fees, investment strategy, features, and benefits.
If you would like to compare the best robo-advisors for your investing needs, check out this Guide To Robo-Advisors in Canada.
Who is ModernAdvisor?
ModernAdvisor is a Vancouver-based robo-advisor that was founded in 2013 by Navid Boostani and Adrian Brouwers, who are both CFA Charterholders.
The company recently became a part of the Guardian Capital group of companies.
ModernAdvisor Investing Strategy
Like other robo-advisors, ModernAdvisor uses low-cost ETFs to design customized portfolios categorized based on risk to suit investors with differing investment goals.
These portfolios are diversified and hold assets that are optimally allocated using Nobel Prize-winning strategies, i.e. Modern Portfolio Theory.
Unlike most robo-advisors, however, ModernAdvisor follows a hybrid strategy that combines both 'passive' and 'active' investing.
A passive investing strategy buys the market and aims to generate market returns, whereas active investing aims to beat the market and continuously looks for opportunities to do so.
The problem that arises from this increased activity (i.e. the buying and selling from active money management) is that it utilizes more resources, racks up costs, and rarely outperforms the market.
Hence the reason why notable investors like Warren Buffett and John Bogle have concluded that the average investor is better off using passive index funds.
ModernAdvisor's hybrid strategy is an interesting one and, combined with their low fees, can mean more money in your pocket.
ModernAdvisor Accounts
The investment accounts offered by ModernAdvisor include the following:
Registered Retirement Savings Plan (RRSP)
Tax-Free Savings Plan (TFSA)
Registered Education Savings Plan (RESP – individual and family)
LIRA
Non-registered accounts (individual, joint, and corporate)
How To Open a ModernAdvisor Account
The onboarding process consists of 3 stages:
Step 1: Your investment plan. This is where you highlight your investment goals (e.g. saving for retirement or a child's education) and your investment timeframe. You will also complete a short questionnaire so the system can determine your risk tolerance. Based on the information you provide, a portfolio is recommended to you. You can edit it at any time as required.
For example, based on my investment goals and risk tolerance, my risk level score was 9/10 (very aggressive investor), and this portfolio was recommended:
Step 2: Provide your personal information.
Step 3: Fund your account. The documents or information you need are:
Social insurance number (SIN)
Beneficiary SIN, if applicable
Government-issued photo ID
Image of a recent bank statement or screenshot of your online banking
A void cheque
The minimum investment account at ModernAdvisor is $1,000.
ModernAdvisor Portfolios
ModernAdvisor uses a risk rating of 1 to 10 (ranging from conservative to aggressive) to classify the different portfolios they offer. The ETFs used to design these portfolios are:
iShares Core S&P/TSX Capped Composite ETF (XIC)
Vanguard US Total Market ETF (VUS)
Vanguard Developed ex-US ETF (VEF)
Vanguard FTSE Emerging Markets All Cap Index ETF (VEE)
Vanguard Canadian Short-term Bond ETF (VSB)
BMO Emerging Market Bond ETF (ZEF)
Vanguard FTSE Canadian Capped REIT ETF (VRE)
They also have many portfolios that are great for "Socially Responsible Investing (SRI)." These options are for you if you want your investments to line up with your values and be mindful of the Environment (carbon footprint, pollution), Social Issues (labour standards, human rights), and Corporate Governance (executive compensation, shareholder rights, etc.).
Between 75% to 95% of your portfolio can be eligible for ethical investing using the following portfolios:
You can view the returns and past performance of ModernAdvisor portfolios on their website.
ModernAdvisor Trial Account
ModernAdvisor wants you to start investing smartly at a low fee. Individuals who are cautious about jumping on the robo-advisor bandwagon can now test-drive their services for free via a ModernAdvisor trial account.
The trial account allows you to invest for free for 30 days using $1,000 of ModernAdvisor's money. They will help you build a customized portfolio and fund it with $1,000 on your behalf. Your banking details are not required.
You can cancel your trial account anytime within the 30 days trial period. If you choose to open a 'real' self-funded account at or before the end of your trial, any gains made on your trial account become yours! In my opinion, this is a risk-free opportunity to start building wealth.
ModernAdvisor Fees
One of the main reasons why investors use robo-advisors is to minimize their investment fees while, hopefully, maximizing returns. Traditional mutual funds are costly. At an average of 2.23% in annual costs, mutual funds in Canada are some of the most expensive in the developed world.
The fees charged by ModernAdvisor are simple and based on your account size:
$0 – $10,000: FREE
$10K – $100K: 0.50% per year
$100K – $500K: 0.40% per year
$500K – $1 million or more: 0.35% per year
For example, on a $50,000 portfolio, you can expect to pay $250 in management fees per year.
The management fees quoted above are in addition to the management expense ratio (MER) built into the Exchange Traded Funds by providers.
For ETFs used by ModernAdvisor, this fee is 0.25% per year on average. Combined, you pay up to 0.75% in fees per annum which is less than half of what you can expect to pay for the average mutual fund.
Is ModernAdvisor Safe?
ModernAdvisor holds your funds using an independent custodian, Credential Qtrade Securities Inc., which is a member of the Canadian Investor Protection Fund (CIPF). Your account is protected up to $1 million against insolvency.
Credential safeguards over $20 billion for financial institutions in Canada and is also a member of IIROC.
The company also uses bank-level encryption to protect your private information.
ModernAdvisor vs. Wealthsimple
Wealthsimple is Canada's largest robo-advisor.
Its investing strategy uses a diversified portfolio of low-cost ETFs that is passively managed and tailored after the Nobel Prize-winning Modern Portfolio Theory. This contrasts a bit with ModernAdvisors' hybrid approach.
Wealthsimple offers all the popular investment accounts, including TFSA, RRSP, RESP, LIRA, RRIF, and non-registered personal, corporate, and joint accounts.
Unlike ModernAdvisor, which requires a minimum of $1,000 in your account to invest, Wealthsimple has no minimum account size requirement.
Wealthsimple accounts enjoy an automated "Roundup" feature that allows you to save/invest your spare change. You can also use Wealthsimple Trade to directly purchase thousands of Canadian and U.S. stocks and ETFs commission-free.
Wealthsimple has a 0.50% annual management fee for accounts under $100K and 0.40% for accounts exceeding $100,000.
Accounts that qualify for Wealthsimple Black (>$100K) are eligible for premium perks, including tax-loss harvesting.
Why Choose ModernAdvisor?
Some of the benefits you expect to receive from a robo-advisor:
Low Fees: Their fees are significantly lower than what you pay to the average mutual fund manager.
Customized and diversified portfolios
Automatic rebalancing removes the chore of having to do this manually yourself. ModernAdvisor automatically rebalances your account when it strays more than 5% from its target allocation.
Socially responsible investing options
Security
Free expert advice
In addition, ModernAdvisor provides:
A. Free trial accounts if you want to test-run the system to see how it works
B. Free portfolio check-up service which allows you to enter your current mutual fund details and get a free mutual fund fee report. The report details how much you can save by using a diversified portfolio designed using low-cost ETFs.
Conclusion
Robo-advisors can save you on fees and potentially increase your long-term returns. Compare the different robo-advisors before choosing one that best suits your needs.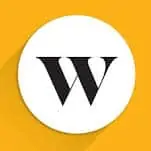 Professionally managed ETF portfolios
Multiple account types
Auto rebalancing and div reinvesting
Get a $25 bonus with a $500 deposit
Related Reading
ModernAdvisor Review 2023
Ease of use

Accounts offered

Fees
Summary
ModernAdvisor is a Canadian robo-advisor. This ModernAdvisor review covers how it works, its fees, and the pros and cons.