Wealthsimple is Canada's most popular robo-advisor, with more than $15 billion in assets under management.
Wealthsimple's promotional offer gives new clients a $25 cash bonus (no longer a $75 bonus) when they open and fund their robo-advisor investment account with at least $500.
When you share your Wealthsimple referral or promo code with friends, you also get to invest up to $10,000 free for 1 year.
This is in addition to all the other benefits and perks you enjoy when you utilize its online investment management service.
There is also a $25 bonus offer for self-directed Wealthsimple Trade accounts (see more below).
For an in-depth look into the services, products, fees, and financial planning offered by the company, read our detailed Wealthsimple review.
Open a Wealthsimple Invest account and get a $25 cash bonus!
What is Wealthsimple?
Wealthsimple is the largest digital registered portfolio manager (robo-advisor) in Canada based on the number of clients and assets under management. Its headquarters is in Toronto, and the company also has offices in New York and London.
Wealthsimple provides everyday investors with access to diversified portfolios that are modelled after Nobel Prize-winning strategies. In addition, you enjoy:
Very low investment management fees (as low as 0.4% compared to almost 2% when you invest in equity mutual funds).
Portfolios are customized to suit your investment objectives, return expectations, and risk tolerance.
Automatic rebalancing.
Dividend re-investing.
Free expert financial advice.
Low-cost ETF portfolios and more.
Even better, you can sit back and not worry about your portfolio because they take care of all that stuff!
Wealthsimple Referral Program and Sign-Up Bonuses
When you sign up for a new Wealthsimple Invest account using our referral link, you receive a $25 cash bonus.
If you transfer your existing investment account to Wealthsimple, they also waive the transfer fees of up to $150 when your assets exceed $5,000. This makes for a total of $175 in sign-up bonuses/benefits.
As a client, you can share your custom referral link with friends and family. When they sign up, you get $10,000 managed for free for 12 months for each person that funds their account.
Your referrals also get free management of up to $10,000 for one year.
Other Wealthsimple Rewards
1) Download the mobile app and get an additional $100 managed for free for 12 months.
2) Turn on auto-deposits and deposit $50 or more monthly to get an extra $1,000 managed for free.
3) Transfer an investment account of at least $5,000 from another institution to Wealthsimple and get $10,000 managed for free for 12 months.
4) Get an extra $100 managed for free when you activate two-step verification for your account.
5) Open a self-directed Wealthsimple Trade account and get a $25 bonus when you deposit $200 or more in your new account.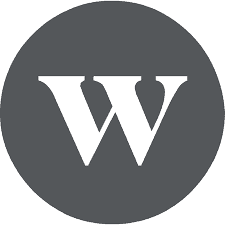 Trade stocks and ETFs for free
Great trading platform for beginners
$25 cash bonus when you deposit $200+
Transfer fees waived up to $150
6) Open a Wealthsimple Crypto account and get a $25 bonus when you fund your new account with $200.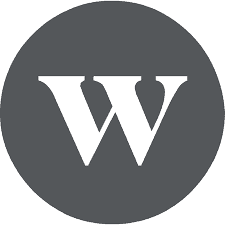 Trade several cryptocurrencies
Excellent trading platform
1.5% to 2% trading fee
Get a $25 bonus when you deposit $200+
Wealthsimple Accounts and Products
You can invest in a variety of accounts with Wealthsimple. They offer:
Registered accounts like TFSA, RRSP, RESP, RRIF, and LIRA
Personal non-registered investment accounts
Joint accounts
Business investment accounts
As a client, you also have access to their various innovative products and services, including:
1. Stock Trading: Wealthsimple Trade is a commission-free stock trading app that enables you to buy and sell thousands of stocks and ETFs for free.
2. High-Interest Savings Account: The Wealthsimple Save Account pays a 1% interest rate that is one of the best in Canada and easily beats what the big banks are offering.
3. Socially Responsible Investing: Access to investment portfolios that align with your values. For example, you can invest in ETFs that are environment-friendly or those that feature only companies with positive human rights and corruption records.
4. Roundup Investing: This feature of Wealthsimple invest makes it easy for you to automatically invest your spare change.
5. Halal Investing: Investors who adhere to the Islamic faith can invest in a smart portfolio that complies with Islamic Law.
6. Tax Returns: They recently purchased SimpleTax, a "pay what you can" online tax return software.
Wealthsimple Fees
One of the reasons why robo-advisors have increased in popularity is the lower fees they charge for managing your money.
At Wealthsimple, the fees are:
$0 to $100,000 portfolio balance: 0.50% fee per year.
$100,000 or more: 0.40% fee per year.
Using a calculator on the site, on a $100,000 portfolio, you could easily save $36,268 in fees over 20 years compared to an average mutual fund.
Is Wealthsimple Legit and Safe?
Wealthsimple Inc. is a registered portfolio manager in all of Canada, and they offer investment products via ShareOwner, a member of the Investment Industry Regulatory Organization of Canada (IIROC).
Clients of Wealthsimple are protected by the Canadian Investor Protection Fund (CIPF) up to $1 million if the firm becomes insolvent.
The company is backed by several well-regarded financial institutions, including Allianz X and Power Financial.
Wealthsimple Promotion FAQs
These are answers to some of the more common Wealthsimple FAQs:
What is Wealthsimple $50 promo?
When you sign up for a Wealthsimple investment account, you could qualify for a $50 welcome bonus. That said, the current best offer is for a $25 bonus after funding your account with at least $500. If you prefer a self-directed trading account using Wealthsimple Trade, you get a $25 bonus after depositing at least $200.
How do I get the $175 Wealthsimple sign-up bonus?
New clients get a $25 bonus after investing at least $500, plus a transfer fee rebate of up to $150. The total benefit available is valued at $175.
Is Wealthsimple free?
New clients who sign up using this referral link will get a $25 cash bonus after they fund their account with at least $500. Depending on your account balance, a 0.40% to 0.50% management fee applies annually.
Can you lose money on Wealthsimple?
Yes, as with any other investment (including mutual funds), there's always a risk that you can lose your money.
How do I get the $300 Wealthsimple promo offer?
The $300 Wealthsimple offer is no longer available.
What happens if Wealthsimple goes out of business?
Wealthsimple's investment products are provided through Canadian ShareOwner Investments Inc., a member of IIROC. Client accounts are protected by CIPF up to $1 million if the firm becomes bankrupt.
How does Wealthsimple make money?
They charge a standard management fee of 0.4-0.5% per year, depending on your portfolio size.
Can you buy stocks with Wealthsimple?
If you are a self-directed investor who wants to buy and sell individual stocks, you can do so using Wealthsimple Trade, a no-commission stock trading platform.
Can I transfer my TFSA and RRSP to Wealthsimple?
Yes, you can transfer your existing investment accounts elsewhere to Wealthsimple. They reimburse any transfer fees incurred on accounts exceeding $5,000 in value. Read more about Wealthsimple TFSA accounts.
What is Wealthsimple Managed Free?
This refers to their referral program. You can invest up to $10,000 for free for every friend who signs up using your referral link. Your friend also gets to invest up to $10,000 free for 12 months.
Who is behind Wealthsimple?
Wealthsimple was founded in 2014 by Michael Katchen. Since then, the company has grown significantly and is backed by Power Financial Corporation.
How long does it take to withdraw money from Wealthsimple?
Withdrawals take up to 5 business days to be completed.
Wealthsimple $25 Cash Bonus Offer (Up to $175 Back)
Ease of use

Trading fees

Accounts offered

Investment products

Security
Summary
Use this Wealthsimple promotional offer and get a $25 cash bonus when you sign up through our referral link, plus $150 in transfer fee rebates (up to $175 back). Refer friends and get $10,000 managed free for one year per referral.
Pros
Invest on auto-pilot
Low management fees
User-friendly app
Professionally managed portfolios
Access to other financial products
Welcome bonus
Cons
Not the cheapest robo-advisor