Formerly known as the Basic Banking Plan, the Scotiabank Basic Plus Bank Account offers 25 free debit transactions and 10 free Interac e-Transfers every month.
While it has an $11.95 monthly fee, you can waive the fee by keeping a daily minimum closing balance of $3,000.
The Basic Plus account is one of five Scotiabank chequing accounts you can use to earn Scene+ points.
Scotiabank Basic Plus Account Features
1. Free Transactions: You get 25 free debit transactions every month. This includes cheques, teller- and self-serve transactions. Additional debits cost $1.25 each.
2. Free Interac e-Transfers: The account offers 10 free e-Transfer transactions per month. Additional transfers cost $1.00 each.
3. $11.95 Monthly Account Fee: Applies per month, however, the fee is waived when you keep a minimum daily balance of $3,000 or more. Seniors (60 or older) get a discount of $4 on the monthly account fee.
4. Earn Rewards: You are eligible to earn Scene+ points on every purchase and can redeem your points for movies, food, gift cards, and travel.
5. ATM Fees: ATM withdrawals are free (up to account limit) at Scotiabank ATMs or their affiliated Global ATM Alliance.
Interac ATM withdrawals at another bank's ATM will cost you $1.50 each in Canada; $3.00 in the U.S. and $5.00 elsewhere. Visa or PLUS System ATM withdrawals at another bank's ATM cost $3.00 in Canada and the U.S.
6. Scotia International Money Transfer: You can send money transfers globally for $1.99.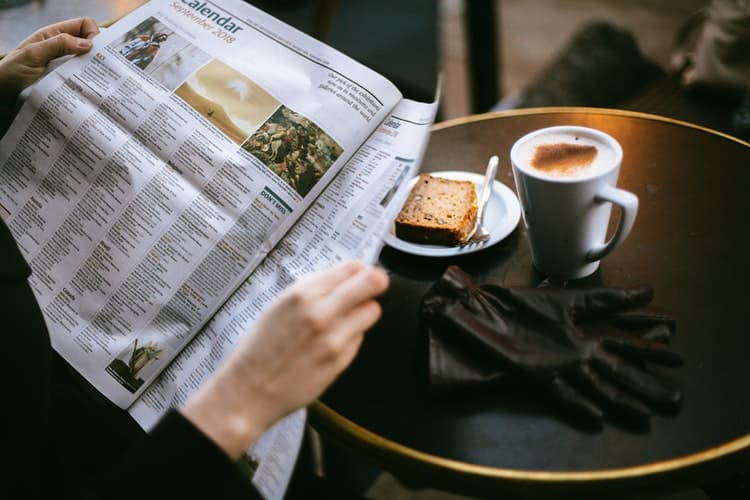 Benefits of a Scotiabank Basic Plus Account
If you do not conduct a lot of transactions monthly, this account offers access to:
A free chequing account if you keep $3,000 or more in your account all through the month.
25 free debits and 10 Interac e-Transfers.
Access to an established bank branch and ATM network. Scotiabank has over 900 branches and well over 3,500 ATMs in Canada.
Access to mobile cheque deposits, online banking, free credit score, mobile pay (including Samsung Pay, Google Pay and Apple Pay), and Scotia InfoAlerts.
You can earn rewards points on everyday purchases.
Downsides
If you conduct more than 25 debit transactions every month or send lots of e-Transfers, you will have to pay additional fees after using up your free allowance.
A $3,000 minimum daily balance is required to waive the monthly fee. This is $3,000 in funds that could be in your savings account earning interest.
Scotiabank Basic Plus Account vs. Alternatives
The Scotiabank Basic Plus account is a middle-of-the-road option between a barebones chequing account at a big bank and a premium chequing account offering "unlimited" options.
If you are totally opposed to paying a fee for a chequing account, two offerings from online banks in Canada that may interest you include:
1. Simplii Financial: This online bank is a subsidiary of CIBC. It offers a no-fee chequing account with unlimited free debit and Interac e-Transfer transactions; cheques are free. Learn more about Simplii Financial.
2. Tangerine Bank: This direct online banking arm of Scotiabank offers a no-fee chequing account with unlimited transactions and e-Transfers. Your first cheque book is free and you earn interest on your account balance. Learn more about Tangerine.
Scotiabank Basic Plus vs. Other Scotiabank Chequing Accounts
Scotiabank offers five chequing accounts including basic, basic plus, student, preferred, and ultimate chequing account packages.
Here's how the Scotiabank Basic Plus account stacks up against the others:
Ultimate Package
Preferred Package
Basic Plus
Basic Account
Student Banking
Monthly fee
$30.95
$16.95
$11.95
$3.95
$0
Minimum balance to waive the monthly fee
$5,000
$4,000
$3,000
N/A
N/A
# of debit transactions
Unlimited
Unlimited
25/month
12/month
Unlimited
# of eTransfers
Unlimited
Unlimited
10/month
2/month
Unlimited
Senior's discount
-$4.00
-$4.00
-$4.00
-$3.95
N/A
Special features
Earn Scene+ points; $300 welcome bonus;
Up to $139 waived on credit card fees annually; 0.10% interest rate boost on savings; Unlimited free non-Scotiabank ATM withdrawals globally; No monthly overdraft protection fee; Up to 10 free equity trades on Scotia iTrade; Free personalized cheques and drafts
Earn Scene+points; $300 cash bonus; Up to $139 waived on credit card fees (1st year only); 1 free non-Scotiabank ATM withdrawal/month; International money transfer at $1.99
Earn Scene+ points; International money transfer at $1.99
Earn Scene+ points
Earn Scene+ points; Up to 5,000 bonus points
Learn more
Read review
Read review
Read review
–
–
Application
Apply
Apply
Apply
Apply
Apply
How To Open a Scotiabank Chequing Account
To open a Scotiabank Basic Plus account, you must be at least 16 years old and be a resident of Canada.
Click here to get started. You should have your basic personal information and social insurance number ready. The online application process takes about 5 minutes.
Scotiabank Basic Plus Chequing Account Review 2022
Summary
The Scotiabank Basic Plus account is a step up from Scotiabank's entry-level chequing account and offers 25 free transactions. This Basic Plus account review covers what you need to know.