Scotiabank recently rebranded its Momentum Chequing Account and changed its name to the Scotiabank Preferred Package Chequing Account.
The updated account offers unlimited free Interac e-Transfers, an interest rate boost on the Momentum PLUS Savings account, waives up to $139 on credit card annual fees for one year, and more.
While this premium chequing account comes with a $16.95 monthly fee, you can waive the fee by keeping a daily minimum closing balance of $4,000 for the entire month.
If you are looking for a Big Five bank chequing account that offers unlimited transactions, the Scotiabank Preferred Package account is worth looking at.
Scotiabank Preferred Package Account Features
1. Unlimited Transactions: Access to unlimited debit and Interac e-Transfers. Debit transactions include cash withdrawals, cheques drawn on your account, bill payments, pre-authorized payments, transfers to other Scotiabank accounts or financial institutions, and Visa or Interac Debit purchases.
2. First Year Annual Fee Waiver on new select Scotiabank credit cards. You can save up to $139 on credit cards including the:
3. Interest Rate Boost on your Momentum PLUS Savings Account. An extra 0.05% on top of the regular annual interest rate on your balance. A premium period interest rate may also apply.
4. Earn Scotia Rewards or SCENE points at 1 point per $5 spent on everyday purchases. During sign-up, you can choose to either earn Scotia Rewards (using the Passport ScotiaCard) or SCENE points (using the SCENE debit card).
You can easily swap your rewards program at any time by visiting your Scotia OnLine account and changing your debit card type.
5. Other Perks: This account also offers cheap international money transfers for $1.99, preferred rates on select GICs, and the monthly account fee is waived on a Scotia U.S. Dollar Daily Interest Account.
6. $16.95 Monthly Account Fee: This fee is waived if you keep a daily minimum balance of $4,000 throughout the month. Seniors (age 60 or older) get a $4.00 discount.
7. ATM Fees: One free non-Scotiabank Interac ATM withdrawal per month in Canada. Additional withdrawals cost $1.50 each; $3.00 each for Visa or PLUS System ATM withdrawals in Canada or the U.S., and $5 for outside the U.S. and Canada. Withdrawals at Scotiabank ATMs are free.
Open a Preferred Package Account ($300 bonus).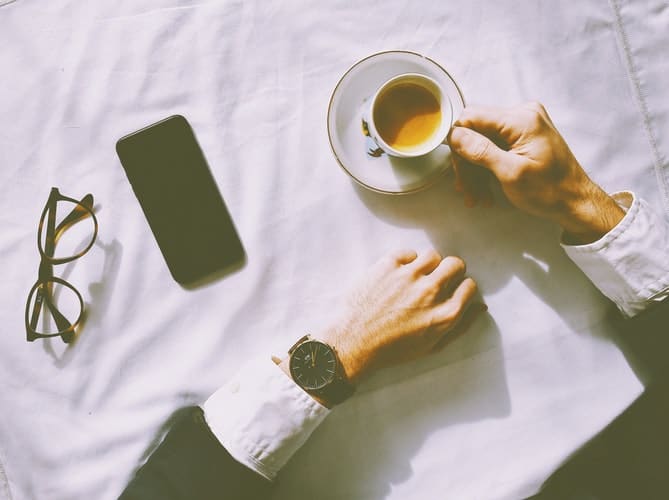 Benefits of a Scotiabank Preferred Package Account
Scotiabank is the third-largest bank in Canada by deposits and market capitalization.
With more than 900 branches and 3,600 ATMs across Canada, and access to more than 44,000 ATMs worldwide via the Global ATM Alliance, Scotiabank customers can easily access their bank accounts.
Other benefits of the Preferred Package account include:
You can waive the monthly account fee with a minimum balance of $4,000.
Free unlimited debit and e-Transfer transactions so you don't have to worry about racking up extra fees.
Earn extra interest on your high-interest savings account.
Access to mobile cheque deposits and mobile pay (Apple Pay, Samsung Pay, and Google Pay).
Newcomers to Canada can waive the monthly account fees for 1 year through the StartRight program.
Canada Deposit Insurance Corporation (CDIC) coverage with protection on up to $100,000 for deposit accounts.
$300 welcome cash bonus when you meet the eligibility requirements¹
Downsides
The Scotiabank Preferred Package comes with a $16.95 monthly fee. You can waive the fee by keeping a minimum account balance which is a bit high at $4,000.
Preferred Package vs. Other Scotiabank Chequing Accounts
Scotiabank offers four other chequing accounts:
Scotiabank Ultimate Package
Scotiabank Basic Plus Account
Scotiabank Basic Account
Student Banking Advantage Plan
Ultimate Package
Preferred Package
Basic Plus
Basic Account
Student Banking
Monthly fee
$30.95
$16.95
$11.95
$3.95
$0
Minimum balance to waive the monthly fee
$5,000
$4,000
$3,000
N/A
N/A
# of debit transactions
Unlimited
Unlimited
25/month
12/month
Unlimited
# of eTransfers
Unlimited
Unlimited
10/month
2/month
Unlimited
Senior's discount
-$4.00
-$4.00
-$4.00
-$3.95
N/A
Special features
Earn Scotia Rewards or SCENE points; $350 welcome bonus;
Up to $139 waived on credit card fees annually; 0.10% interest rate boost on savings; Unlimited free non-Scotiabank ATM withdrawals globally; No monthly overdraft protection fee; Up to 10 free equity trades on Scotia iTrade; Free personalized cheques and drafts
Earn Scotia Rewards or SCENE points; $300 cash bonus;
Up to $139 waived on credit card fees (1st year only); 0.05% interest rate boost on savings; 1 free non-Scotiabank ATM withdrawal/month; International money transfer at $1.99
Earn Scotia Rewards or SCENE points; International money transfer at $1.99
Earn Scotia Rewards or SCENE points
Get a $60 bonus
Learn more
Read review
Read review
Read review
–
–
Application
Apply
Apply
Apply
Apply
Apply
You can also compare this account with the free chequing accounts offered by online banks.
Related Posts
How To Open a Scotiabank Preferred Package Account
To open a Scotiabank Preferred Package account, click here (or click any of the links above) to fill out the online application on Scotiabank's website.
The application process takes about 5 minutes or so and you will need your basic personal information including email address, social insurance number, phone number, and date of birth.