Wealthsimple is more than a robo-advisor. It also offers savings accounts, a stock and crypto brokerage account, tax software, and a cashback prepaid card.
Using a Wealthsimple high-interest savings portfolio or Cash account, you can earn up to 5% interest on your deposits.
This review covers how the company's HISA works, fees to watch for, and their pros and cons.
For a limited time, you earn four times the regular bonus when you sign up for a Wealthsimple Cash account (use code E0U3RG).
Wealthsimple High Interest Saving Account
You can use any of the three Wealthsimple savings accounts below to earn competitive interest rates:
Wealthsimple Save
Wealthsimple High Interest Savings Portfolio (managed)
Wealthsimple Cash
How much you earn with the managed Wealthsimple HISA varies based on the performance of the Purpose High Interest Savings Fund (PSA).
For Wealthsimple Cash accounts, your rate depends on your account balance.
Wealthsimple Save (1.5% Interest rate)
Wealthsimple Save is the standard savings account offered by Wealthsimple. It pays 1.50% (or 1.10% for business accounts).
Interest is calculated daily and is paid on the 5th business day of each month.
Related: Wealthsimple Save review.
Wealthsimple High-Interest Savings Portfolio
This Wealthsimple account invests your fund in the Purpose High Interest Savings Fund (PSA) which is a HISA ETF.
You earn a much higher interest rate on your deposits and can cash out anytime without the lockup period associated with non-redeemable GICs.
As of this writing, the PSA had a 5.30% net yield. That said, you pay Wealthsimple a 0.40% to 0.50% management fee:
Account less than $100,000: 0.50%
Account over $100,000: 0.40%
You can invest in the high-interest savings portfolio using a registered (RRSP, TFSA, or RESP) or non-registered investment account.
Visit Wealthsimple to open a managed account here.
Wealthsimple Cash Account (Up to 5% Interest)
Wealthsimple Cash is a hybrid account, i.e. similar to a chequing account that pays interest.
You earn 4% to 5%, depending on your account level.
Standard Wealthsimple account with no minimum balance: 4% interest
Premium Wealthsimple account: 4.5% interest (requires a Wealthsimple asset balance of at least $100,000).
Wealthsimple Generation: 5% interest (requires a Wealthsimple asset balance of at least $500,000).
A Wealthsimple Cash account comes with a prepaid Mastercard you can use for online and in-person transactions. You can also use it for Interac e-transfers, direct deposits, and bill payments.
Wealthsimple Savings Account Fees
There are no monthly fees for Cash and Save.
If you have a managed HISA, you pay 0.40% to 0.50% management fee annually. Your returns are also net of the ETF management expense ratio.
Wealthsimple CDIC Coverage
The balance in your Wealthsimple Cash account is eligible for CDIC deposit insurance coverage up to $300,000. This is possible because your money is held at multiple CDIC member institutions.
Managed accounts are protected by the Canadian Investor Protection Fund within specified limits if the company becomes insolvent.
Wealthsimple Save accounts are also eligible for CDIC insurance up to $100,000.
Wealthsimple High Interest Savings Alternatives
You can also consider the following banks for high interest savings rates:
EQ Bank Savings Plus Account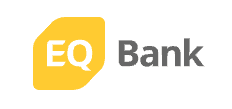 3.00%* non-promotional interest rate
Unlimited debits and bill payments
Unlimited Interac e-Transfers
No monthly account fees
Simplii High-Interest Savings Account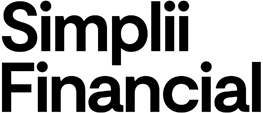 6.00%* rate for 5 months
Unlimited debits and bill payments
Unlimited Interac e-Transfers
$400 cash bonus offer with a free chequing account
Scotiabank MomentumPLUS Savings
1.40% regular interest rate, plus bonus interest for a limited time
No monthly fees
Big Five Bank account
Access to other products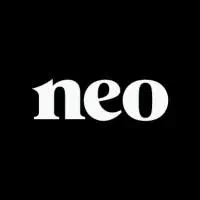 2.25% non-promo interest rate
No monthly fees + $20 bonus
Unlimited free transactions
Get a Mastercard for payments online and ATMs
Access to a no-annual-fee credit card