Scotiabank's high interest savings account, MomentumPLUS Savings Account, offers a competitive rate when you pair it with one of their premium chequing accounts.
Compared to similar savings accounts by RBC and TD, you earn a higher standard rate by keeping your funds saved for a specific period (90-360 days).
For even better savings rates in Canada, online banks such as EQ Bank and Neo Financial pay more interest without locking your funds in.
In this article, I cover the best Scotiabank savings accounts in 2023, what they offer, fees, and alternative places to keep your savings deposits.
About Scotiabank
Scotiabank (or the Bank of Nova Scotia) was founded in 1932 and is one of Canada's big five banks.
It has over 10 million customers (retail and business) and more than 90,000 employees worldwide.
Scotiabank trades on the Toronto Stock Exchange as "BSN," and is the parent of the popular online bank, Tangerine.
Scotiabank High Interest Savings Accounts in 2023
It offers several savings accounts depending on your needs;
Scotiabank MomentumPLUS Savings Account: When you keep your funds untouched for 90-360 days, you earn a premium period interest of up to 1.25% on top of the regular rate.
Scotiabank Savings Accelerator Account: This savings account can be added to a registered or non-registered plan. It offers a tiered interest rate of up to 1.50%.
Scotiabank Money Master Savings Account: This everyday savings account offers a 0.01% interest rate.
Scotia U.S. Dollar Daily Interest Account: This pays a tiered interest rate from 0% to 0.05%.
Scotia Euro Daily Interest Savings Account: This Euro account pays no interest.
Scotiabank MomentumPLUS Savings Account
The MomentumPLUS Savings account is Scotiabank's high interest rate account. It has no monthly fees and a regular interest rate of 1.40%.
When you do not have any debit transactions in your account for 90-360 days, you earn a "premium period interest" of 0.85% – 1.25% for a limited time as follows:
90 days: 0.85%
180 days: 0.90%
270 days: 1.00%
360 days: 1.25%
If you also open an Ultimate Package chequing account, you get an additional 0.10% annually.
Lastly, you get a welcome bonus interest of 2.50% for the first 5 months (for up to 5.25% interest total).
Scotiabank MomentumPLUS Savings
1.40% regular interest rate, plus bonus interest for a limited time
No monthly fees
Big Five Bank account
Access to other products
While the MomentumPLUS Savings account offers unlimited self-service transfers to your other Scotiabank accounts, teller-assisted debit transactions cost $5 each.
This account does not support pre-authorized payments or ATM access.
Scotiabank High Interest Savings Account Alternatives
Digital banks in Canada often offer higher savings interest rates than big banks.
In some cases, you may earn up to 225x what some banks offer, such as 0.01% vs. 2.25% (Neo Money).
EQ Bank Savings Plus Account
EQ Bank is the direct banking arm of Equitable Bank. Its high-interest savings account is referred to as Saving Plus and offers:
No monthly account fees
High-interest rate on general savings
Unlimited free bill payments and electronic fund transfers
Unlimited free Interac e-Transfers
Free EQ to EQ transfers
Free mobile cheque deposits
Cheap global money transfer via Wise (up to 8 times cheaper)
No minimum account balance
Deposits held at EQ Bank are eligible for CDIC protection for up to $100,000 per insured category.
In addition to savings accounts, EQ Bank also offers Guaranteed Investment Certificates (GICs) with various terms.
EQ Bank Savings Plus Account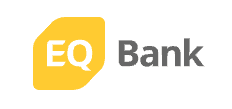 3.00%* non-promotional interest rate
Unlimited debits and bill payments
Unlimited Interac e-Transfers
No monthly account fees
Neo Financial Money Account
The Neo Money Account is a hybrid between a savings and a chequing account.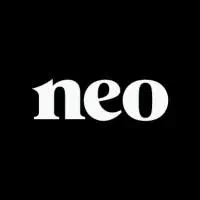 Unlimited 5% average cash back
No monthly fees + $20 bonus
2.25% non-promo interest rate paid on balance
Unlimited free transactions
Get a Mastercard for payments online and ATMs
Access to a no-annual-fee credit card
HSBC High Rate Savings Account
HSBC Bank Canada's High Rate Savings Account offers a competitive rate on your deposits.
HSBC High Rate Savings Account
Up to 1.85% interest*
No monthly fees
Top Canadian bank
No minimum balance & 3 free debits monthly
High Interest Savings Accounts in Canada: Scotiabank vs. EQ Bank vs. Neo Financial
Here's how the Scotiabank MomentumPLUS Savings account compares with EQ Bank's Savings Plus account:
| | | | |
| --- | --- | --- | --- |
| | Scotiabank MomentumPLUS Savings | EQ Bank Savings Plus | Neo Financial Savings |
| Monthly fee | $0 | $0 | $0 |
| Interest rate | 1.40% regular interest; premium period interest up to 1.25%; 2.50% welcome bonus interest | 2.50%* on non-registered savings; 3.00% on registered accounts (TFSA and RRSP) | 2.25% |
| Free transactions | Free transfers to Scotiabank personal accounts | Free unlimited debits, bill payments, and electronic fund transfers | Free bill payments |
| Free Interac e-Transfers | N/A | Free unlimited Interac e-Transfers | Free unlimited Interac e-Transfers |
| CDIC Insurance | Yes | Yes | Yes |
| Other features | Pair with a chequing account to earn up to 0.10% extra | Free mobile cheque deposits, cheap international money transfer | Access to a cash back credit card |
| Learn more | Get this rate | Get this rate | Get this rate |
Scotiabank Savings Account FAQs
What is the best Scotiabank savings account?
The Scotiabank account with the highest savings interest rate is the MomentumPLUS Savings Account.
Which bank has the highest interest rate on savings accounts?
Our top choice for the best high interest rate offer in Canada is EQ Bank. You can learn about what it offers here.
Are Scotiabank savings accounts safe?
Scotiabank is a top-five bank in Canada that has been around for more than 189 years. Deposits in your Scotiabank savings accounts are insured for up to $100,000 per eligible category by the Canada Deposit Insurance Corporation.
Want to find out how other big banks stack up against Scotiabank? We cover them in the reviews below: