Wealthsimple is Canada's largest robo-advisor and is well-known for its low-cost automated investment portfolios.
With the introduction of the Wealthsimple Save account, the company has also established itself as a financial institution that offers Canadians one of the best savings rates in the country.
Interest rates on savings accounts have been in the doldrums for the better part of a decade, with accounts at the Big 5 banks offering clients no 'real' returns when inflation is taken into account.
However, with the rise of online-only banks like EQ Bank and Tangerine, and digital wealth managers like Wealthsimple, savers now have a chance at earning reasonable interest rates.
What is Wealthsimple Save?
The Wealthsimple Save account has been rebranded several times over the last few years. It began as the Wealthsimple Smart Savings account, before it was rebranded as Wealthsimple Cash, and is now known as Wealthsimple Save.
If you are interested in the peer-to-peer payment platform offered by Wealthsimple, you can learn more about it in my Wealthsimple Cash account review.
Wealthsimple Save is a risk-free place to park your cash when you don't need it right away. As of this writing, it paid an interest rate that is a lot higher than many big banks.
Wealthsimple Save Features and Benefits
Whether it is to keep your general savings or to hold your emergency funds, the benefits of a Wealthsimple Save account are:
1. Higher Interest Rates: Deposits earn a 1.00% interest rate. This rate is not an introductory or teaser rate and applies to every dollar in your account.
2. Zero Fees: The posted interest rate is what you get and there are no hidden fees. Wealthsimple Save comes with unlimited free withdrawals.
3. Deposit Insurance: Wealthsimple keeps your funds at a CDIC member institution so you are covered by the Canada Deposit Insurance Corporation (CDIC) for up to $100,000.
4. Wealthsimple Black Perks: If your assets (investment portfolio and/or savings) exceed $100,000, you become eligible for premium benefits including:
Lower fees (0.40% vs. the regular 0.50%) on your investment account.
Free tax-loss harvesting service.
Free financial planning
5. Automated Savings: You can easily automate your savings using the Wealthsimple Overflow feature. Choose your preferred savings schedule and amount, and they take care of the rest.
6. Versatile App: The Save account is accessible via the Wealthsimple Invest app and you can easily move funds between your different Wealthsimple Accounts with just a few clicks. If you are saving money from your business, you can also open a Save for Business account.
High-Interest Savings Accounts in Canada
The interest rates offered on savings accounts at the Big 5 banks are ridiculously low. You'd be surprised that some savings accounts still offer rates as low as 0.05% per year!
When your money earns this kind of low interest rate, it loses purchasing power (after you factor in the inflation rates).
For high-interest savings rates, Canadians increasingly have to look at online-only banks and credit unions. Below are some of the best savings rates available today.
Wealthsimple Save vs. EQ Bank
The EQ Bank Savings Plus Account pays 1.65% interest on your entire balance. This account functions like a hybrid between savings and chequing accounts.
It offers unlimited free transactions (debits, bill payments, and Interac e-Transfers) and free mobile cheque deposits.
This account also has no monthly fees and no minimum balance requirements.
Deposits at EQ Bank qualify for CDIC protection for up to $100,000. You can also save your funds in an EQ Bank TFSA or RSP account.
Learn about EQ Bank in this review.
Wealthsimple Save vs. KOHO
KOHO is a financial technology company that helps its users earn cash back while spending 'cash' and also earn a high interest savings rate.
It offers a free prepaid reloadable Visa Card and a budgeting app you can use to save money automatically.
When you make purchases using your free KOHO Card, you earn 0.50% cash back or up to 2% cash back when you upgrade to the Premium Card.
KOHO users who set up direct deposits to their account earn a 1.20% interest rate on every dollar.
In addition to cash back and a high savings rate, KOHO also offers early access to your paycheque, credit building services, and free financial advice.
Learn more in this review of KOHO.
Get the KOHO Prepaid Card ($20 bonus with promo code CASHBACK).
Wealthsimple Save vs. Wealthsimple Cash
Wealthsimple Cash is a P2P mobile payment platform for sending and receiving money from friends and acquaintances.
After claiming your unique Dollar $ign handle, you can use the app to send money instantly and split bills with anyone on your contact list that has a Wealthsimple Cash account.
Users can also apply for the Wealthsimple Cash Card and use it to pay for purchases while earning cash back.
The Cash account does not pay interest on your balance.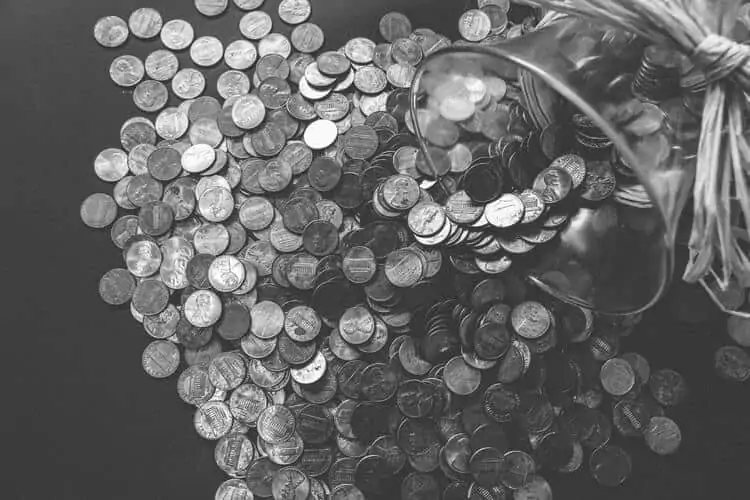 Downsides of Digital Banking
The few downsides of Wealthsimple Save also apply to your other banking interactions with online-only banks and include:
Limited Face-to-Face: If you prefer to conduct all your banking directly in a physical branch, online-only banking may seem strange at first. That being said, most financial transactions can now be completed online from the comfort of your home, hence, the increasing popularity of financial institutions like Wealthsimple.
Bank Transfers may take longer. Currently, if you want to move money from your Wealthsimple Save account to your external bank account, it takes up to 3 business days.
On the flip side, the advantages of digital banks outnumber their disadvantages, with benefits including better interest rates, zero fees on savings and chequing accounts, interest earnings on chequing balances, and lower fees on other banking services.
Wealthsimple Save FAQs
Is my money safe with Wealthsimple Save?
Funds in your Wealthsimple Save account are held in trust at a CDIC bank and are insured up to $100,000.
Does Wealthsimple Save support TFSA and RRSP accounts?
No, Wealthsimple Save is for general savings and does not currently support registered savings accounts.
Conclusion
I'm all for maximizing the returns you can earn on your money. For some of the best savings interest rates in Canada, you need to look beyond the big banks.
Take advantage of the higher rates available from financial institutions like EQ Bank, Wealthsimple, and KOHO, and watch your money grow.
Wealthsimple Save Review 2022: High-Interest Savings Rates in Canada
Summary
Wealthsimple Save offers one of the best high interest savings accounts in Canada. This review shows its benefits including high interest rates, zero fees, free unlimited transactions, and automated savings.