Want to buy Cardano in Canada? We cover how and the cheapest places to buy it below.
ADA (Cardano) is one of the most popular cryptocurrencies in the world. As the native currency for the Cardano blockchain, ADA facilitates transactions and gives holders voting rights on changes to the technology.
How To Buy Cardano (ADA) in Canada
You can easily buy Cardano in Canada by either using a:
Cryptocurrency Exchange: CoinSmart, Binance, NDAX; or
Cryptocurrency Broker: VirgoCX, Newton, Wealthsimple Crypto, and Coinberry.
To get started, sign up for your preferred platform using the links on this page to take advantage of their promotional offers.
To comply with the KYC regulatory requirements, the crypto platform is required to verify your identity.
Typically, this is done automatically during the registration process. If they can't verify you instantly, you will need to provide a copy of your government-issued ID (e.g. passport or driver's license) and take a selfie video or photograph.
You may also be asked to send a copy of your utility bill or bank statement for address verification.
After opening your crypto account, easily fund it using Interac e-Transfer (usually instant) and proceed to buy Cardano and other coins you are interested in.
Where to Buy Cardano in Canada
Many of the top cryptocurrency exchanges in Canada support Cardano (ADA) trading. Examples include CoinSmart, Newton, NDAX, Bitbuy, Coinberry, and Wealthsimple Crypto.
1. CoinSmart
Like NDAX, CoinSmart offers a crypto trading platform that works for both newbies and experienced traders alike.
New accounts are verified within minutes, and the platform is registered to operate in Canada, the U.S., and Estonia.
CoinSmart was established in 2018.
Coins Available: 16+ types, including ADA (Cardano), BTC, ETH, LTC, XRP, XLM, BCH, EOS, SOL, AVAX, and several others.
Funding Methods: Interac e-Transfer, bank draft, bank wire, and credit/debit card.
Trading Fee: 0.20% for fiat-crypto trades.
Promotion: Get a $50 bonus when you deposit $200 or more.
CoinSmart offers an OTC market for active and professional traders who need deeper liquidity (CS Premium).
CoinSmart Crypto Exchange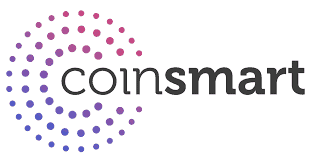 Top crypto exchange in Canada
Great for new & advanced traders
0.20% trading fee
Get a $50 bonus when you deposit $250
2. Wealthsimple Crypto
Wealthsimple Crypto is owned by Wealthsimple, Canada's largest robo-advisor with more than $15 billion in assets under management.
It supports a large selection of coins and has no fees for deposits and withdrawals.
Wealthsimple Crypto is regulated through the Canadian Securities Administrators' Regulatory Sandbox.
Coins Offered: 50+ types; includes ADA, DOGE, BTC, ETH, UNI, DOT, AAVE, and several others.
Funding Methods: Electronic fund transfer.
Trading Fee: 1.5 – 2%; free deposits and withdrawals.
Promotion: Get a $25 cash bonus when you deposit at least $200.
Note that while you can buy, sell, or hold digital assets within the app, you can't move them to a personal hardware wallet.
Wealthsimple Crypto keeps most of the coins on the platform in cold storage with Gemini Trust Company LLC.
Get more details in my review.
3. VirgoCX
VirgoCX is designed for both retail and institutional crypto investors. If you are looking for a platform to buy Cardano and get access to OTC services, VirgoCX may suit your needs.
This platform offers instant ID verification, low fees, and 24/7 live support.
Coins Available: 60+ coins; includes ADA, BTC, ETH, XRP, LTC, DOGE, USDT, DOT, and more.
Funding Methods: Interac e-Transfer, wire transfer, bank draft, and crypto deposits.
Trading Fee: 0.50% to 2.50%; free deposits and withdrawals.
Promotion: Get a $20 bonus when you deposit $100 or more.
VirgoCX is FINTRAC registered and follows strict KYC requirements. It also holds a majority of digital assets in cold storage and is one of the cheapest ways to buy Cardano.
Get more details in my NDAX review.
4. Binance
Binance is the largest cryptocurrency exchange in the world, with over $2 billion in average daily volume and 1.4 million transactions per second.
It has its own native currency, BNB, which is the third-largest cryptocurrency by market capitalization.
Coins Available: 350 different pairs, including several ADA pairs.
Funding Methods: Various currencies, crypto deposits, Visa/Mastercard, and third-party payments.
Trading Fee: varies by account level; starts at 0.10% for spot market trading.
Promotion: Get a 25% lifetime discount on trading commissions.
Binance allows users to trade the largest selection of coins in Canada. That said, it is not available to Ontario residents.
5. Coinberry
Coinberry is one of the older cryptocurrency exchanges in Canada. It was founded in 2017 and is based in Toronto.
The platform is designed with user-friendliness in mind, making it a great option for beginners. It also has iOS and Android apps for mobile trading.
Coinberry is registered as an MSB with FINTRAC.
Coins Available: 29 types; includes ADA, BTC, ETH, LINK, DOT, BCH, LTC, XRP, and more.
Funding Methods: Interac e-Transfers and wire transfers.
Trading Fee: No fees to withdraw or deposit fiat; price spread up to 2.5%.
Coinberry keeps most digital assets on the platform with Gemini Trust Company LLC.
Get more details in my Coinberry review.
6. Newton
Newton is a cryptocurrency trading platform founded in 2018. Based in Ontario, it is available across Canada and supports several crypto assets, including Cardano.
The platform is accessible via web and smartphone apps.
Individuals who are new to cryptocurrency investing will find Newton to be user-friendly.
Coins Available: 70+ types; includes ADA, DOGE, BTC, ETH, LTC, BCH, XLM, and DOT.
Funding Methods: Interac e-Transfer, bank wire, and crypto deposits.
Trading Fees: No fees to withdraw or deposit; up to 2.20% price spread.
Newton is registered as a Money Service Business (MSB) with FINTRAC. Learn more in my Newton review.
What is Cardano?
Cardano is a "proof-of-stake blockchain platform." It was created in 2017 by Charles Hoskinson and Jeremy Wood, and its ongoing development has been tasked to the Cardano Foundation, IOHK, and Emurgo.
The Cardano blockchain was the first to be designed using peer-reviewed research and is often seen as the next-gen platform for smart contracts. This blockchain is also referred to as Ouroboros, the secure protocol it uses.
ADA, the currency used by the Cardano blockchain, has a circulating supply of 33 billion tokens and a maximum supply pegged at 45 billion.
Use cases for Cardano exist in education, retail (anti-counterfeiting), agriculture, government, finance, and healthcare.
How To Store Cardano
The default method for storing Cardano is to leave your coins in your exchange's wallets.
The exchange gives you a wallet you can hold each type of coin, and they keep the bulk of these assets offline in a cold wallet.
A preferred method for storing Cardano and protecting it from hackers is to move it off the exchange into your personal cold wallet.
This way, you are in full control of your private keys.
Crypto wallets come in various formats, including software wallets, hardware wallets, web wallets, and paper wallets.
Hardware wallets offer the best levels of security. Examples of hardware wallets you can use for Cardano are Ledger and Trezor.
Here's a detailed breakdown of Cardano wallets in Canada.
Cardano also has its own official wallet for ADA, known as Daedalus.
Cardano Canada FAQs
What is the cheapest way to buy Cardano in Canada?
Of the cryptocurrency exchanges listed, NDAX and Binance offer the cheapest options for buying Cardano in Canada.
Can I buy Cardano ADA in Canada?
The crypto exchanges offering ADA-CAD trades in Canada include NDAX, CoinSmart, Newton, and Bitbuy.
Will Cardano reach $10?
Price predictions for Cardano are all over the place, and no one really knows whether it will crash below $1 or rise to $10. When investing in cryptocurrency, only use funds you can afford to lose.
Is Cardano a good investment?
Cardano appears to have several use cases, with the platform being touted by many as the next Ethereum. While it is not a time-tested investment like stocks or … bonds, it may hold some value in the future.
What wallet is best for Cardano?
The best wallet for Cardano is Ledger Nano X.
Disclaimer: Cryptocurrency is a volatile and speculative investment. If you decide to invest, we recommend you do your own research and only commit funds you can afford to lose. The author may own one or more of the crypto assets mentioned in this article.