This Wise review covers how the money transfer service works, its fees, pros and cons, and how it compares to its competition, including PayPal (Xoom), Western Union, Money Gram, Revolut, World Remit, Remitly, and others.
If you send money abroad often or even once in a while, then you will have experienced the pain that comes with shelling out expensive bank money transfer fees. This is in addition to the highly skewed exchange rates that often include hidden fees.
While searching for ways to minimize the fees I paid when transferring money abroad, I came across Wise, formerlyTransferWise, an international money transfer service.
Wise has a unique system for moving money across borders that makes its service significantly cheaper and faster for most transfers…up to 6 times cheaper than your bank.
Even if you are not sending money to someone abroad, Wise makes it easier for you to access money when you are abroad. You pay a small fee and enjoy the much better mid-market exchange rate. The same advantage exists for freelancers who receive payments in foreign currency.
What is Wise?
Wise is a financial technology company launched in 2011 by Kristo Kaarmann and Taavet Hinrikus. It was formerly called TransferWise. The company is based in London and has offices in other parts of the globe.
Wise currently services millions of customers who transfer over $9 billion monthly. It is backed by well-known investors, including Richard Branson, Max Levchin, Peter Thiel, Index Ventures, David Yu, and many others.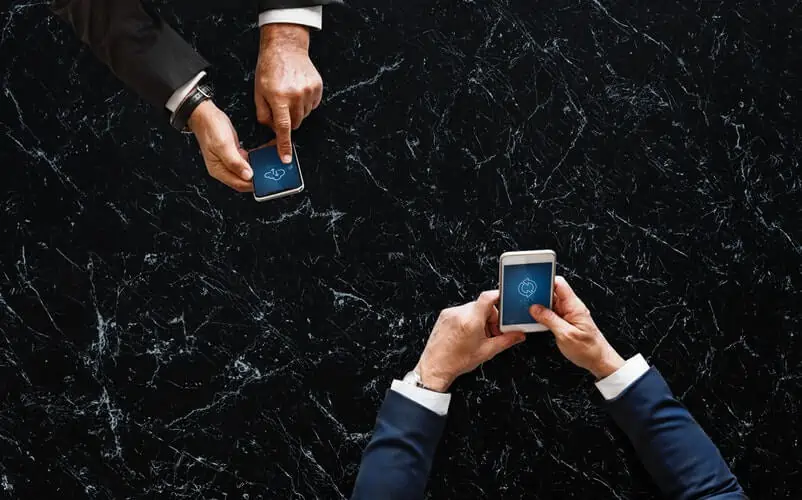 How Does Wise (TransferWise) Work?
Wise helps you to send money, receive money, and spend money internationally (to over 70 countries) at a low cost.
Typically, when you send money abroad, it involves middlemen (banks) who markup the spot exchange rate (aka interbank rate or mid-market rate) and add other hidden fees, costing you lots more in total charges.
With Wise, you pay a small upfront fee, and they exchange the currencies at the mid-market rate, which you can easily confirm online using Google, Yahoo, or Xe.com.
The mid-market rate is as close to a competitive rate as you can get at any given time and is what the banks use when conducting transactions with each other.
The bottom line is that with the transparent fee charged by Wise and real exchange rate conversion (which can also be guaranteed for some time), you get the most bang for your money and enjoy significant savings.
Wise can afford to make things cheaper because of its innovative approach to keeping currencies local, so they do not have to cross the border. This is how it works:
Let's say you want to send $1,000 CAD to someone in the United States. Instead of transferring that money across the Canadian/U.S. border, Wise adds your CAD currency to their account in Canada and pays your intended recipient in the U.S. from their USD account in the United States.
If someone else wants to do the reverse transaction, i.e. pay a recipient in Canada, they pay using Wise funds already present in their Canadian bank accounts and keep the USD in their U.S. accounts.
This strategy removes the need to transfer money across borders (transfers remain local) and thus cuts the transfer costs.
To use their services, you need to create an account. This process takes only a minute or so. After opening your account, you can initiate your transfer.
Enter your basic details and the information of the person who is receiving the money and their bank details. The recipient does not need to have a Wise account and can also be a business or charity.
Verify your identity by uploading the required ID and proof of address. The verification process may take up to 2 days, so you should complete this step before you plan to send funds.
Fund your transfer using various methods, including bank transfer, debit card, credit card, online bill transfer, SWIFT, wire transfer, SOFORT (Europe), etc.
When sending money from Canada, it takes 1-3 working days for your funds to reach Wise, depending on your payment method. Some transfer limits to be aware of are:
Direct debit CAD transfers: $9,500 CAD per 24 hours and a bi-weekly limit of $30,000
Credit and debit cards: $3,000 CAD per transfer
Local wire transfer: $1.5 million CAD per transfer
Banks that support automatic debit from your account to Wise in Canada include:
Get a Wise Account (send your first $800 free).
Wise (TransferWise) Fees
The fees you pay when sending money through Wise is dependent on the following:
The amount you are sending: A percentage is charged on the amount, and it varies from currency to currency (usually 1% or less).
How you pay for your transfer: Direct debits cost less than when you pay with a credit card. The means of payment may limit the maximum amount you can send per transaction.
Exchange rate: The rate you receive is the mid-market rate with no markup or hidden fees (same as the rate you see on Google). Depending on the currency, the rate may also be guaranteed for up to 48 hours.
As an example of fees: supposing I want to send $1,000 CAD to a friend in Australia (the recipient's currency is AUD), the following fees apply using a direct debit (the cheapest option for CAD transfers).
Total fees = $9.95 CAD (~1%)
*Note that the exchange rate (1.07007) is guaranteed for 48 hours and is the same best rate I would find on Google or xe.com.
If I decided to pay for my transfer using other options, the following fees apply on Wise for the same $1,000 CAD amount:
Debit card: $20.09 CAD fee
Credit card: $26.29 CAD fee
Domestic wire transfer: $5.50 CAD fee
Online bill payment: $5.50 CAD fee
These fees are in addition to Wise's basic fee of $6.22 CAD. For CAD transfers, direct debit is your best bet for the most savings!
Compared to other money transfer services and based on the same amount of money, I would be paying (as of this initial writing in 2019):
Royal Bank of Canada (RBC): Approximately $66 at an exchange rate of 1.0384, which is almost 3% worse than the mid-market rate.
PayPal: Approximately $42 at an exchange rate of 1.0303, which is almost 4% worse than the mid-market rate and includes PayPal's currency conversion fee and the additional $4.99 CAD transfer fee.
As is obvious, Wise is the cheapest option in this scenario because they use the more accurate, fair, and favourable exchange rate that does not include any hidden fees.
Currencies you can send and receive through Wise
| | | |
| --- | --- | --- |
| AUD – Australian Dollar | JPY – Japanese Yen | IDR – Indonesian Rupiah |
| BGN – Bulgarian Lev | HUF – Hungarian Forint | INR – Indian Rupee |
| BRL – Brazilian Real | HRK – Croatian Kuna | MYR – Malaysian Ringgit |
| CAD – Canadian Dollar | NOK – Norwegian Krone | |
| CHF – Swiss Franc | NZD – New Zealand Dollar | |
| CZK – Czech Koruna | PLN – Polish Złoty | |
| DKK – Danish Krone | RON – Romanian Leu | |
| EUR – Euro | TRY – Turkish Lira | |
| GBP – Pounds Sterling | SEK – Swedish Krona | |
| HKD – Hong Kong Dollar | SGD – Singapore Dollar | |
| USD – US Dollar | AED – Emirati Dirham | |
Currencies that Wise can only send to local bank accounts
| | | |
| --- | --- | --- |
| CRC – Costa Rica Colón | GHS – Ghana Cedi | PKR – Pakistani Rupee |
| ARS – Argentine Peso | KES – Kenyan Shillings | RUB – Russian Ruble |
| BDT – Bangladeshi Taka | KRW – South Korean Won | THB – Thai Baht |
| CLP – Chilean Peso | LKR – Sri Lankan Rupee | UAH – Ukrainian Hryvna |
| CNY – Chinese Yuan | MAD – Moroccan Dirham | VND – Vietnamese Dong |
| COP – Colombian Peso | MXN – Mexican Peso | XOF – West African CFA franc |
| EGP – Egyptian Pound | UYU – Uruguayan Pesos | ZAR – South African Rand |
| GEL – Georgian Lari | NGN – Nigerian Naira | ZMW – Zambian kwacha |
| NPR – Nepalese Rupee | PEN – Peruvian Sol | |
| ILS – Israeli Shekels | PHP – Philippine Peso | |
How to Contact Wise?
You can reach their support team via email, phone, or in-app chat.
Wise Multi-Currency Account
Wise offers a multi-currency account that makes it easy to receive and send payments in different currencies at the real exchange rate and without fees or a minimum balance.
It was previously known as the TransferWise Borderless Account.
This account is a great option if you are a freelancer or have a business that does transactions with other businesses located internationally. When you open a Wise multi-currency account, you get the free:
US account number and routing number
British account number and sort code
European IBAN
Australian account number and BSB code
New Zealand account number
Canadian account number
Turkish Lira account and IBAN
Hungarian forint and account number
Singapore dollar account
Romanian Lei account
This means that you can receive these 10 currencies and several others as though you had a local bank account and simply avoid having to convert your currencies.
You can use the multi-currency account to hold 40+ currencies and easily pay out money to recipients in multiple countries in their own currency.
Wise charges a small upfront fee if you want to convert currencies in your borderless account. The exchange rate used remains the mid-market rate.
I love the borderless account because instead of opening a US Dollar bank account in Canada and individual accounts for other currencies, this account gives you access to multiple foreign accounts that function like local bank accounts even though you reside in Canada.
When you match the borderless account with a Wise debit Visa card, the fee savings can be enormous.
The Wise debit card is now available in the US, Switzerland, Singapore, Australia, New Zealand, Malaysia, the UK, Canada, and most of the Eurozone.
If you have an address in any of these countries, you will now be able to use your Wise card worldwide and spend it in any currency.
Wise Debit Card Review
The Wise Card is now available to Canadians.
Combined with your Wise multi-currency account, you can use the Wise Card to spend money abroad directly from your account and enjoy mid-market exchange rates.
When making a payment using the card, it draws from the local currency in your Wise account if you have a balance. If not, it auto-converts the currency that is the cheapest.
Here are some of the top features of the Wise Card:
Make payments (online and in-person) in 160 countries
Pay directly in 40+ local currencies
Spend using Apple or Google Pay (easily add your virtual cards, so there's no need to carry the physical card)
Get 2 free ATM withdrawals overseas (up to a total of $350 CAD each month)
Access to the Wise Debit Card is a game-changer for Canadians looking to consolidate their banking in one place while holding multiple currencies and avoiding expensive FX fees.
Wise Card Fees
If you are ordering a Wise Card for your personal account, a $10 CAD fee applies to your first card. Reorders cost $5 each. Business customers get the Wise card free.
Both personal and business account customers get access to 3 virtual cards for free.
You can make 2 free ATM withdrawals monthly if the total amount is under $300 CAD (equivalent). Extra withdrawals cost $1.50 CAD per transaction.
If you withdraw more than $350 CAD per month, a 1.75% fee is charged on top of the $1.50 CAD withdrawal fee.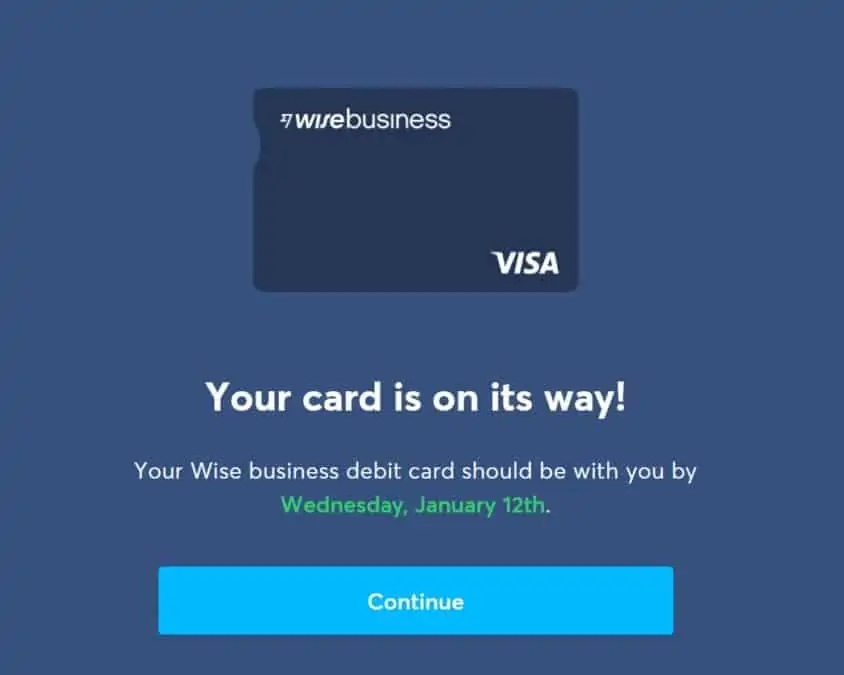 Is Wise (formerly TransferWise) Safe and Legit?
Wise is a legitimate company regulated by the relevant authorities in the various countries they operate in. For example:
Canada: They are regulated by Authorite des Marches Financiers (AMF) as a money service business. They are also registered with the Financial Transactions and Reports Analysis Centre of Canada (FINTRAC).
United States: Registered with the Financial Crimes Enforcement Network (FinCEN). Their funds are held in banks insured under the Federal Deposit Insurance Corporation (FDIC).
United Kingdom: Authorized as Electronic Money Institution by the UK Financial Conduct Authority.
Australia: They are regulated by the Australian Securities and Investments Commission with AUSTRAC.
India: Approved by the Revenue Bank of India.
Japan: Regulated by the Kanto Local Financial Bureau and licensed as a Funds Transfer Provider.
Wise has a Trust Score of 4.6/5 on Trustpilot from over 139,000 reviews.
Pros and Cons of Wise
Some of the benefits of using Wise are:
Convenient and cheap transfers abroad without leaving the comfort of your home
Transparent upfront fees and a fair, competitive mid-market exchange rate
No hidden fees
Versatile mobile app
Excellent customer support
A free borderless account with the ability to hold balances in over 40 currencies
Great for individuals, freelancers, and businesses
Cons: Some of the complaints posted by users online include:
Account deactivation without prior warning
Delayed account verification
Delayed transfers
Limits on amounts that can be transferred
Limited support on weekends
No cash pickup option
Wise vs. PayPal (Xoom) vs. Revolut vs. World Remit
Wise generally beats PayPal on the fee front because PayPal applies an exchange rate that includes currency conversion fees which can be significant.
The snapshot below from Wise mirrors my personal findings when I compared sending money (CAD to AUD) on both platforms.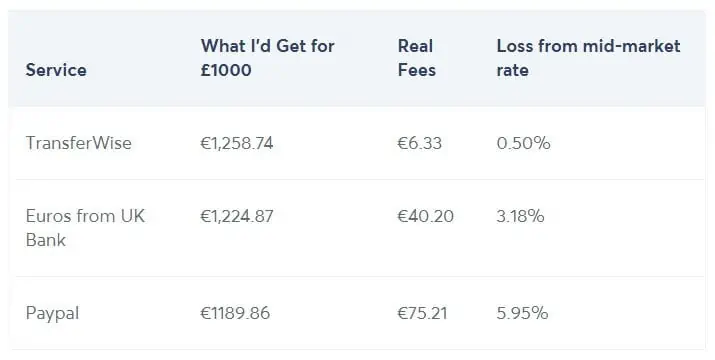 Revolut is a UK-based fintech company offering currency exchange and peer-to-peer payments. I have heard some good things about them, and it appears they are launching in Canada soon.
Based on their website, they will offer a service to Canadians that allows you to send money abroad in multiple currencies using the interbank exchange rate and a 0.50% fee (plus a markup on weekends and certain currencies).
It will be interesting to see what their full suite of product offerings will look like when they launch in Canada.
Based on my personal experience with sending money transfers to Nigeria, Wise also generally beats WorldRemit and Remitly when you factor in the mid-market exchange rate they use.
Wise and EQ Bank
EQ Bank has a partnership with Wise to offer cheap international money transfers to EQ Bank customers. If you have an EQ Bank Savings Plus account, you can send funds directly in 46 currencies to recipients in 80+ countries using your online account or mobile app.
One advantage of using EQ Bank is that you earn a competitive savings interest rate on any balance you hold in your account.
You can also open an EQ Bank USD account and link it with Wise from your dashboard to make USD payments abroad.
Conclusion
High bank transfer fees and exchange rate markups can significantly eat into the money you are sending abroad. With a service like Wise, you pay lower fees which are apparent upfront. This means more money in your pocket.
Whether paying bills, sending money to friends and family, or receiving monies for services rendered, a reliable and cheaper money transfer service will make your life easier.
Wise Canada (formerly TransferWise) Review
Ease of use

Fees

Support

Overall value
Summary
Wise, formerly TransferWise, is one of the best ways to send money abroad and receive funds for cheap and at the best exchange rate possible. This Wise (TransferWise) review covers everything you need to know and how they compare with competitors including PayPal, Revolut, and your bank.