Bluehost is one of the best and most popular website hosting companies that offer cheap and reliable hosting services.
Bluehost hosting plans start as low as $2.95/month, with a 99.95% uptime guarantee.
Its hosting services are great for individual bloggers and small businesses looking to host, build, and grow their websites without breaking the bank.
So, is Bluehost a good web host for you?
In this Bluehost review, we delve into Bluehost web hosting plans, its top features, pros, cons, and more.
What is Bluehost?
Owned by Endurance International Group, Bluehost is a web hosting company that has been in operation since 2003.
It works as a full-service web hosting vendor, offering Bluehost domain registration, website builders, marketing tools, and full-time customer support.
It has an easy-to-use, beginner-friendly interface and a wide range of hosting plans and options to accommodate all users.
Over the years, Bluehost has become the most popular hosting choice among professional bloggers and over 2 million websites in different industries.
Bluehost has been featured as one of the best web hosts on Business.org and is officially recommended by WordPress to host its CMS.
Bluehost Top Features
A wide range of hosting plans and options
Free SSL certificate and Free Domain for 1st year
A low introductory price of $2.95/month ($3.99 CAD) for shared hosting (low price available with promo link)
Reliable and excellent uptime of 99.95% and above
Fast page loading speed, with Time-To-First-Byte (TTFB) averaging below 600ms
1-Click WordPress Installation
Drag-and-drop WordPress Bluehost Builder with 300+ design templates
An easy-to-use control panel that offers a smooth experience to beginners
Various Bluehost domain extensions, including .com, .net, host.us, .club, .co, .website, .info, and more
Powerful built-in marketing tools, including SEO tools, Google Ads services, and a free Google My Business profile
Top security with Free SSL, malware detection, and automated security updates
Powerful plugins to help you quickly and easily add online ordering, customer chat windows, bookings, and more
Online knowledge base with many articles and tutorials to help you learn how to use the platform and solve simple issues
Types of Hosting and Hosting plans
Bluehost offers both shared and dedicated hosting, as detailed below.
Shared hosting
Shared hosting is the easiest and most economical way to get your site online. Your website is hosted on a multi-tenant server and shares server space with other users' websites.
Spreading the cost among many users makes it a cheaper option for hosting a simple blog or website.
The downside is that your site may experience performance issues if some of the websites on the server start to drive huge traffic.
You may also incur overage fees if your site begins to attract many visitors.
There are 4 hosting plans in this category: Basic, Plus, Choice Plus, and Pro. All come with basic features, including:
Bluehost Website Builders
Free Domain for 1 year
Free SSL for the 1st year
Free CDN included
Custom themes
24/7 customer support
How much you pay comes down to the plan you choose and whether you opt for a locked period of 12 months or 36 months as shown in the table below (prices in USD).
Plan
12-month Price
36-month Price
Top features
Basic
$2.95/mo
$4.95/mo
1 Website
10 GB SSD Storage
Plus
$5.45/mo
$7.45/mo
Unlimited websites
20GB SSD Storage
Choice Plus
$5.45/mo
$7.45/mo
Unlimited websites
40 GB SSD storage
Free Domain privacy
Free Automated backups for 1 year
Pro
$13.95/mo
$18.95/mo
Unlimited websites
100 GB SSD Storage
Optimized CPU Resources
Free domain privacy
Free automated backup
Free Dedicated IP
Dedicated Hosting
This hosting service is designed for websites that experience heavy traffic and usage.
It is the most stable, secure, and reliable hosting service that allows you to customize, optimize, and manage your resources with no limits.
Your site is hosted in a single-tenant server managed and maintained by Bluehost experts. The server is dedicated to your account, giving you more computing power, control, and privacy.
There are three 36-month plans under this category: Standard, Enhanced, and Premium. Each plan comes with 1 free domain, multiple dedicated IPs, cPanel & WHM with root and varying computing power.
Plan
Price
Top Features
Standard
$79.99/mo
CPU: 2.3 GhZ, 4 cores, 4 threads, 3Mb Cache
4 GB RAM
2x 500GB Storage
5TB Network Bandwidth
3 dedicated IPs
Enhanced
$99.99/mo
CPU: 2.5 GHz, 4 cores, 8 threads, 8 MB Cache
8GB RAM
2x 1000 GB storage
10 TB Network Bandwidth
4 dedicated IPs
Premium
$119.99/mo
CPU: 3.3 GHz, 4 cores, 8 threads, 8 MB Cache
16 GB RAM
2x 1000 GB storage
15 TB Network Bandwidth
5 dedicated IPs
VPS Hosting
Virtual Private Server (VPS) hosting gives you the best of both worlds: the performance benefits of a dedicated server and the cost-saving benefits of shared hosting.
Multiple websites are hosted on the same physical server, but the server space is partitioned among the clients.
Each site enjoys fully dedicated server resources, including storage, operating system, RAM, bandwidth, and more to ensure isolated site performance and efficiency.
Its top features include:
Root access
Unlimited bandwidth
Access control
Multi-server management
Unlimited domains and websites
24/7 managed VPS support
VPS hosting is great for system administrators, developers, and designers looking for more computing power to build without limits. It will be a top choice if your website or blog starts to grow and attracts impressive traffic.
Bluehost offers three 36-month plans under the VPS hosting category, each with cPanel/WHM, and slight differences in terms of SSD storage, RAM, Bandwidth, and IPs.
Plan
Price
Top Features
Standard
$19.99/mo
2 cores
2 GB RAM
30 GB storage
1 TB Bandwidth
1 IP address
Enhanced
$29.99/mo
2 Cores
4 GB RAM
60 GB storage
2 TB Bandwidth
2 IPs
Ultimate
$59.99/mo
4 cores
8GB RAM
120 GB storage
3 TB Bandwidth
2 IPs
WordPress Pro Hosting
Bluehost offers Managed WordPress hosting services which are a bit pricier, but great for website owners using the WordPress CMS. Your website is hosted on a managed VPS to ensure optimized performance.
You gain access to managed support, 1-click WordPress install, and plenty of themes & plug-ins to help you quickly build a stunning, fully functional website.
You also get access to an all-in-one marketing center dashboard that offers SEO, email, and social media marketing tools.
Blue host offers 3 plans under this category:
Build: Starting at $19.95/mo
Grow: Starting at $29.95/mo
Scale: Starting at $49.95/mo
Each comes with 1 domain, 1 IP address, SiteLock security features, an SSL certificate, and more.
WooCommerce Hosting
This hosting plan is a great choice for users looking for a simple and easy eCommerce host and online store builder.
You get access to WooCommerce's powerful tools, including shopping carts, unlimited bandwidth, and a myriad of features and tools to build, promote, customize, and streamline your online selling experience.
You can choose between Standard and Premium plans for 1 month starting at $19.95/mo, 12 months starting at $12.95/mo, or 36 months starting at $15.95/mo.
Security
Bluehost offers robust security features to prevent website data breaches and hacks for even the basic plans, including:
One-click Cloudflare integration
Spam protection & malware detection
Automated security updates
Block IP address features
Single sign-on feature
Two-factor authentication
Account validation by token
Customer Service
Bluehost offers excellent customer support 24/7 via live chat, phone, and email ticketing system.
Though you may find a few Bluehost complaints, their customer representatives are friendly, polite, and always ready to answer your questions, concerns, and challenges.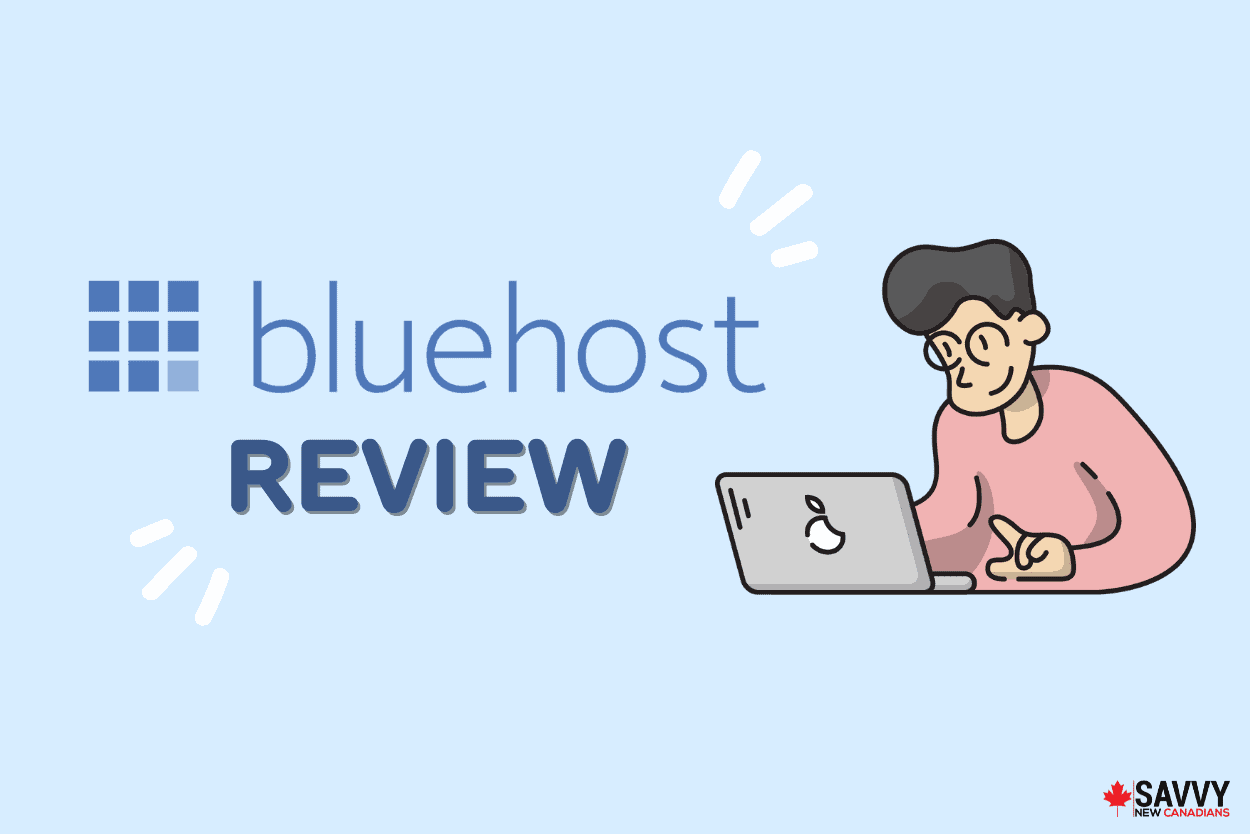 Bluehost Pros and Cons
Pros
Excellent uptime guarantee and loading speed
Easy-to-use, beginner-friendly interface
30-day money-back guarantee
Lots of walk-through articles and tutorials
In-house experts to help you build a professional site
Many hosting plans and options to choose from
Offers free marketing ad credits for Google, Bing, and Twitter
Great cPanel with a wide array of features
24/7 customer support
Cons
Shared hosting doesn't include automated daily backups
They charge a hefty fee of $149 for site migration support
Users must commit to multiple years to enjoy low prices
Prices may increase significantly if you upgrade to higher plans
Best for:
Bluehost is great for individual bloggers and small businesses looking for an easy-to-use web host with all the tools they need to build, customize, promote, and grow their sites at a reasonable price.
Bluehost Alternatives
Below are two popular alternative website hosting platforms, similar to Bluehost.
Bluehost vs Siteground
SiteGround is the top Bluehost competitor, offering impressive performance, lots of hosting plans & features, and responsive support. However, it comes with a higher price tag.
If you are looking for more storage and good performance at lower prices, Bluehost is a top choice.
Bluehost vs GoDaddy
Starting at $2.95/mo and with 50GB storage, Bluehost offers great value for money and more hosting plans than GoDaddy.
GoDaddy's basic plan starts at $3.99/month but offers less storage of 30 GB.
Is Bluehost Worth It?
Bluehost is a great choice for beginners looking to get their blogs and e-commerce stores up and running. It is easy to use and includes all the tools you need to get started.
Get up to 69% off when signing up with our discount code.
Bluehost FAQs
Is Bluehost only for WordPress?
Bluehost is not only for WordPress. It can host your custom-developed or any CMS website along with WordPress.
Are Bluehost and GoDaddy the same?
Bluehost and GoDaddy are two different website hosting platforms. GoDaddy offers slightly better features and is considered easier to use by many people.
Do I own my domain name with Bluehost?
With Bluehost, you can use a domain you already own or register a new domain name. Bluehost provides domain security, meaning they hide your personal contact information, but you still own the domain.
How many websites can I build with Bluehost?
You can host unlimited domains on your Bluehost account.
Related: