MobileXpression is a market research company that rewards you for simply installing their app on your mobile device.
I have previously written extensively about apps you can use to make money and other side hustle ideas. While I do not consider the Mobilexpression app to be a top contender on my list of money-making apps, it does pay you for surfing the internet.
If you are comfortable with the potential privacy concerns that come with apps that track your browsing behaviour online, Mobilexpression is worth checking out.
For better earn rates and rewards, check out our pick of the best survey sites below:
What is MobileXpression?
Mobilexpression is a market research panel and community that studies the trends and behaviours of people using the internet through their smartphones.
The panel is operated by Comscore, Inc., a global leader in digital marketing research. Comscore is located in Reston, Virginia, United States, and the company is listed on NASDAQ as SCOR.
The Mobilexpression app is available for download on both iOS (download Link) and Android devices (download Link).
How to Join MobileXpression
To become a member, you must be at least 18 years of age and have a mobile device that is compatible with the Mobilexpression app.
You should also be able to access the internet using your phone.
Here's how to download the app in Canada and the United States: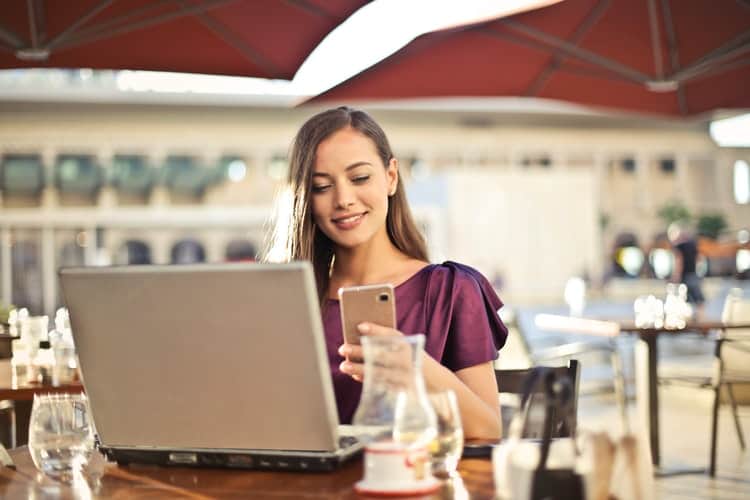 How Does Mobilexpression Work?
As already mentioned, Mobilexpression tracks your use of the internet for research purposes.
After you have signed up and installed the app on your phone (or tablet), it works in the background collecting information about your mobile phone usage.
Some of the information that is tracked include the websites you visit, your shopping habits, app usage, and more.
The app routes your internet traffic through a virtual private network (VPN) for data collection. When installed appropriately, the app is pretty much set and forget.
The company may send you occasional surveys to answer.
Mobilexpression Rewards
What are the benefits of installing the Mobilexpression app?
If you keep the app installed for 1 week (7 days), you qualify for a $10 Amazon gift card. If you remain an active member after the first week, you continue to earn credits for each week the app is installed.
You can redeem these credits for gift cards including Amazon, The Home Depot, Dunkin Donuts, and others.
Mobilexpression also holds sweepstakes where you can win up to $100,000.
Lastly, they donate a tree to Trees For The Future when you keep the app installed for 90 days. As of this writing, they have planted more than 18 million trees.
Is Mobilexpression Legit and Safe?
The research panel is owned by Comscore, Inc., a legitimate market research company. Comscore is routinely quoted by media giants such as the New York Times, CNN, and The Wall Street Journal. Their research is also used by Fortune 500 companies.
They do have a detailed privacy policy and terms of service that detail how they use and protect your data.
That being said, I'm personally not willing to give up my internet browsing data for a $10 Amazon gift card reward….even if all I have to do is install an app for 7 days.
Mobilexpression Pros and Cons
Mobilexpression comes with some advantages and disadvantages. Here are some of the things users are saying about the app.
Pros
Easy way to earn a $10 gift card and additional gift cards if you keep the app installed.
They donate a tree when you keep the app installed for 90 days.
You could be lucky and win a big prize in the sweepstakes.
Cons
Users on Trustpilot where they have a 2.1/5 rating complain about:
Not getting paid.
Having their account blocked without warning.
Poor customer support.
App uses a lot of data.
No cash redemption option, only gift cards.
How to Un-Install Mobilexpression
If you want to get rid of the Mobilexpression app from your device, here are the steps:
Is MobileXpression Worth It?
It depends.
I personally would not bother due to the very slight chance that the app collects "too much" information while it's installed on my phone.
Check out their website for more details on their privacy policy, rewards and decide whether it is worth your while or not (Android) or (iPhones).
Have you tried Mobilexpression? Leave your comments below.
Side Hustle Ideas
Looking for opportunities to earn extra cash during your spare time? Check out the resources above for dozens of ways to make money on your own schedule.
MobileXpression Review
Summary
MobileXpression is a mobile app in Canada and the U.S. that pays you for access to your browsing habits. This MobileXpression review covers whether it is legit.