You can make money by using your phone. If you have been thinking about how to generate extra cash to supplement your regular income, this list of money making apps is precisely what you need!
Everyone has a smartphone these days. Whether your device is based on the iOS or Android platform, you can make money with your phone and the FREE apps you install on it. No upfront capital is usually required – simply download the apps and you are good to go.
While free money making apps will not make you rich overnight, the extra $200 to $500 in cash every month can help to increase your savings, pay off debt, fund a vacation, and improve your finances in general.
If you are anything like the average phone user and are going to spend a ridiculous amount of time on it every day, you may as well maximize this time by earning some moolah!
The Best Money Making Apps For 2021
Whether it is paid surveys, earning cash back, completing simple tasks, or other side gigs, there is a mobile app for you to make money and get paid easily.
Make Money With Market Research (Survey) Apps
1. Swagbucks – $5 Bonus
Swagbucks is one of the most popular money-making mobile app available. As a get-paid-to site, it pays you to answer short surveys, watch entertaining videos, play games, browse the internet, shop online, and more on your phone.
This rewards site is free to join and it takes only a few minutes to set up your account.
In addition to offering you multiple options to earn cash, Swagbucks also makes it easy for you to redeem your earnings. You can cash out via PayPal or redeem for gift cards of major retailers like Amazon, Walmart, Target, Starbucks, and many others.
Locations: Canada and the United States
Swagbucks has paid its members well over $550 million to date, and it has an A+ rating with the Better Business Bureau (BBB).
Sign up here with Swagbucks to receive a $5 welcome bonus.
2. Survey Junkie
Survey Junkie is one of the best-rated surveys that pay you. As long as you are 13 years or older and reside in Canada or the United States, you can join the panel and start earning.
Rewards points can be redeemed for e-gift cards of popular retailers, or you can cash out through PayPal or bank transfer.
Join over 10 million other members in Canada or the United States.
3. Daily Rewards

This is another survey site you can access from your phone to make money. Users can earn from taking surveys, playing games, watching videos, and shopping online.
Daily Rewards is only available to Canadians. Its sister site – InboxDollars – is for Americans. Both sites offer a $5 sign-up bonus.
As of 2020, the parent company has paid more than $60 million to members.
4. Pinecone Research: Earn $3 to $5 per survey

Pinecone Research is one of the best paid survey sites available in Canada and the United States.
You can make money with this site by taking surveys, testing products, and participating in sweepstakes. Each survey you complete pays between $3 and $5.
They offer multiple options for getting paid, including PayPal, check, gift cards, and a prepaid virtual Visa card. With a low minimum payout of $3, it means you can have cash in your pocket after every survey you complete.
Pinecone Research has an A rating with the BBB.
One small difficulty with Pinecone is that you need an invite to join the panel (see invite links below!)
You can also read our review of Pinecone Research.
5. Ipsos i-Say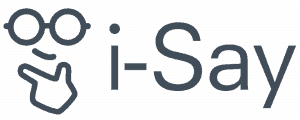 Ipsos i-Say is a market research company that has been around for a while and has over 3 million members. They have an app that is available on both Android and iOS.
When you share your opinions, you earn rewards that can later be redeemed as cash through PayPal. You can also opt to redeem Points for gift cards or as a Virtual Visa Prepaid Card.
Residents of Canada and the United States are eligible to join.
Money Making Phone Apps That Pay You To Shop
You can earn significant cash back every time you go shopping and use these free mobile apps. They are available on your iPhone or Android and can pay you as much as 40% back!
6. Caddle – Earn Rewards on Groceries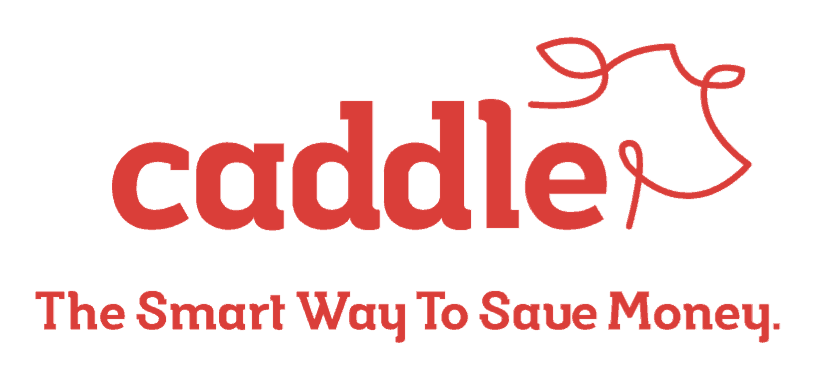 The Caddle app is similar to Checkout 51 and pays you when you do your grocery shopping. It is currently only available in Canada.
New cashback offers are made available every week and all you need to do is shop at any store and scan your receipt using your phone. You can cash out when your account balance reaches $20 or more.
Caddle also pays you to answer short surveys, watch videos, and refer friends. Read this review of the Caddle app for more details.
Join Caddle here + $1 bonus (use promo code S9EL0HJGVY)
7. Rakuten – $10 Bonus

This is one of the most popular services for earning cash back when you shop at thousands of popular online stores.
It is easy to use Rakuten (formerly Ebates). After signing up and downloading the app, simply visit your favourite store via the app and make your purchase. Earnings are automatically credited to your account.
You can redeem payments through PayPal or via a check in the mail. After joining and making your first purchase of $25, you receive a $10 bonus (United States) or $5 (Canada).
Rakuten has an A+ rating from the BBB. You can read our review of this rewards site.
Join Rakuten and earn a $5-$10 bonus.
8. Drop – $5 Bonus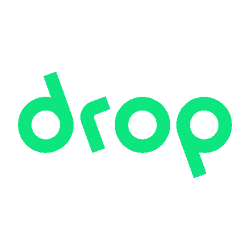 The Drop app makes it easy to earn cash rewards when you shop at your favourite retailers. It is also one of the easiest apps for earning cash back given that you do not need to scan and upload purchase receipts.
Simply add your debit or credit card to the app and they automatically reward you with points when you spend money.
You can redeem your points for a variety of popular gift cards starting at $5. Drop is available in Canada and the United States and you can read our complete Drop review here.
Sign up for Drop and receive a $5 bonus after linking your first card!
9. Nielsen Homescan – Easy Rewards

Nielsen is a well-known giant in the market research industry. They are available in 25 countries.
When you join as a panel member, you are paid to scan your grocery purchases every week. Check out a complete review of Nielsen Homescan.
10. TopCashback
This cashback site is popularly known as America's "most generous cashback site." They have over 8 million members worldwide and the app is available to residents of the United States, Canada, and the United Kingdom.
TopCashback is easy to use. Simply sign up, visit your preferred retailer through the app, and earn cash back. You can earn rewards from over 4,400 stores, including Walmart, Best Buy, Groupon, E-bay, and several others.
11. Ampli
Ampli is a cash back app available in Canada. The app rewards you when you shop at any of the brands and retailers that are affiliated with them, including Lowe's, Leons, Gap, Burger King, SportChek, CIBC, Mark's, Lululemon, and several others.
Ampli is free to join and you can easily cash out your earnings via Interac e-Transfer. You can read our Ampli review here.
12. Checkout 51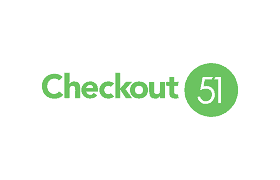 The Checkout 51 app allows you to earn cash back on your shopping. I have seen cash back offers as high as 35% of the purchase price on this app! Checkout 51 is available in the U.S. and Canada.
Every week, they send multiple offers you can choose from. To redeem an offer, simply purchase it at any store, scan and upload your receipt using your phone. You can cash out your rewards via check when your balance reaches $20.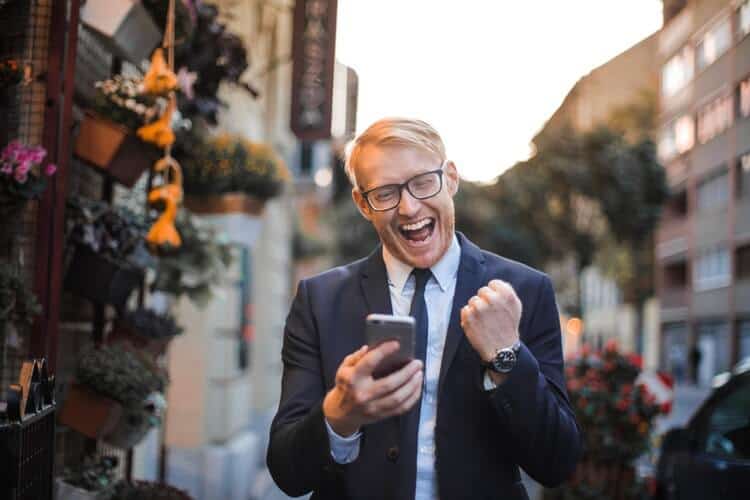 Make Money With Side Hustle Smartphone Apps
There is a lot of money to be made in the gig-economy and the following phone apps are a great starting point.
13. Instacart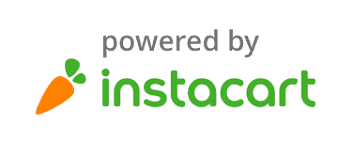 The Instacart app allows you to make extra income in your spare time. It works similar to Uber Eats, except that in the case of Instacart, you are delivering fresh groceries.
As a personal shopper, you choose the hours you want, shop on behalf of a customer, and use your car to deliver the groceries to their doorstep. You can make up to $20/hour and payment is made weekly.
Instacart is currently available in Canada and the United States. Read my complete Instacart review.
Other similar food delivery apps and services that you can use to earn extra cash include:
Postmates: This food delivery app pays drivers up to $20 per hour. You earn 100% of the tips.
DoorDash: You can combine DoorDash with Postmates and Instacart to maximize your earnings. It is one of the best food delivery apps.
14. Rover
If you like pets, you can now make good money for walking dogs or dog-sitting.
Using the Rover app, you set your own schedule, prices, and the type of pets you prefer to work with. The various services people are willing to pay for include: dog boarding (and cat), dog walking, doggy daycare, house-sitting, drop-ins, and more.
Rover puts your mind at rest with their Rover Guarantee that protects your services up to $1 million. There is also 24/7 support. Read our Rover review.
15. MobileXpression

The Mobilexpression app (Android or iOS) pays you to use the internet and is available on iOS and Android smartphones in Canada and the U.S. To use the app, simply install it and receive a $5 Amazon gift card when you keep it installed for 1 week. Continuous usage of the app makes you eligible for credits that can be redeemed for free gift cards.
You have a chance to win prizes every week. After 90 days of active use and participation, the panel donates a tree on your behalf to Trees for Knowledge.
As per the company, your private information is not obtained by the app and you can read about their privacy policy on their website.
Join Mobilexpression for iPhones or Android.
16. Airbnb
Do you have a spare room in your house? You can make money using the Airbnb app.
Airbnb hosts make money by listing space they have available to guests. You pick your price and choose the dates that work for you. Airbnb covers every booking with $1 million in property damage protection and $1 million in insurance against accidents.
17. Lyft
You can make some dough by participating in the ride-sharing economy. Lyft offers a service that is similar to Uber. After you sign up to become a driver, you get to decide when you are available to accept rides. You can cash out your earnings instantly with their Express Pay feature.
Lyft is available in Canada and the United States.
The Lyft app provides a rewarding side hustle that you can do in the evenings, weekends, and whenever you have spare time. All you need is your phone and access to a car.
Money Making Investing Mobile Apps
You can use the right savings and investing apps to generate passive income without much effort on your part. Examples include:
18. Wealthsimple – Get $75 Cash
The Wealthsimple app lets you invest automatically using low-cost ETFs.
Their annual management fee is a lot cheaper at 0.50% or less (compared to the average mutual fund) and you get a $75 cash bonus when you open and fund a new account.
The app also has a 'Roundup' feature that automatically invests your spare change. You can open both registered (RRSP, 401k, IRA, TFSA, etc.) and non-registered accounts.
Wealthsimple is available in Canada, the United States, and the United Kingdom. Read my complete review here.
Join Wealthsimple here and receive $75 cash.
19. KOHO App – Up to 3% cash back
KOHO is the go-to app for Canadians who want to spend smarter and save faster.
It is a free app and comes with a reloadable Visa card. You can use the app to automate your savings, as well as earn 0.50% cash back every time you make a debit purchase.
KOHO is currently only available in Canada and the app is highly rated on the App Store at 4.8/5. Your deposits are insured up to $100,000 by CDIC. Read our KOHO app review.
Download the app using this link and enter the referral code CASHBACK to earn an extra 1% cash back for 90 days.
20. EQ Bank (High-Interest Savings 1.25%)
EQ Bank offers some of the best savings and GIC rates available in Canada. Even better, their high-interest savings account works like a hybrid between savings and chequing that is accessible via your smartphone and comes with:
Zero monthly fees
Free and unlimited Interac e-Transfers
Unlimited bill payments
Zero minimum balance
Free electronic fund transfer
EQ Bank's 1.50% savings rate is one of the best non-promotional offers in Canada right now. Sign up to open an EQ Bank Savings.
21. Questrade – $50 Bonus
Questrade is one of Canada's top online discount brokerages. The app is easy to use and offers commission-free ETF purchases.
If you are comfortable with managing your own portfolio, Questrade can save you tons in fees you would otherwise pay to a mutual fund manager.
Get started with Questrade and receive a $50 bonus.
22. STACK ($5 Bonus)
STACK is Canada's free budgeting app and reloadable Mastercard. The STACK prepaid Mastercard offers multiple cash back opportunities every month and also waives the 2.5% foreign exchange transaction fee when you spend money abroad.
Here are some of its core benefits:
$5 sign-up bonus
No monthly fees
No foreign exchange fees
No ATM withdrawal fees
Free STACK-to-STACK transfers
Automated savings plan
Free budgeting tool in-app
Download the STACK app plus a $5 cash bonus.
23. Moka (formerly Mylo)
Moka (formerly Mylo) simplifies your investing. Simply set it and forget! If you have been finding it challenging to set money aside to save or invest, the Moka app is for you.
The app rounds up your daily purchases and invests your spare change. You can invest your funds in both registered and non-registered investment accounts. Moka is available in Canada.
Read our Moka review or Join Moka and receive a $5 welcome bonus.
24. Tangerine

Save and earn some of the highest interest rates available on savings accounts. Tangerine is available in Canada and your deposits are insured up to $100,000 per account category.
Learn more about Tangerine in this EQ Bank vs Tangerine comparison.
Related Posts
Wrapping Up
There are multiple ways to earn extra cash using your phone and these apps offer some of the best money-making opportunities available. Sign up for several of them, try them out, and stick with the four or five that work for you.
Make the most of the time you spend looking at your phone by generating extra cash that can go a long way to improve your financial situation!
For more money-making ideas, click here.