Surveoo is a legit get-paid-to (GPT) platform that pays you to complete surveys online. It has over 500,000 users and promises to pay up to $14 per survey you finish.
It's often compared to other survey sites such as PrizeRebel, Swagbucks, and Survey Junkie. However, since Surveoo doesn't have millions of users like the previous platforms mentioned, many wonder whether this platform is legitimate.
In this article, you'll learn everything you need to know about Surveoo, including how it works, its earning opportunities, and its pros and cons.
What is Surveoo?
Surveoo is a survey website that pays users for every survey they complete. It has over 600 partner companies and 8 million launched surveys, making it a completely legitimate platform.
The website is registered with the Paris Chamber of Commerce and can be freely accessed by users in many countries, including Canada.
How Does Surveoo Work?
Earning through Surveoo is a pretty straightforward process. First, you should register for an account and follow the instructions to verify your email. After that, you can go ahead and choose how you want to earn money on the platform.
Surveoo pays per task, like most get-paid-to sites, and doesn't set a minimum or maximum completion requirement. While it may not make you hundreds of dollars overnight, it's still a decent way to earn coffee money in your spare time.
3 Ways To Earn On Surveoo
1. Surveys
This is the primary way of earning money through Surveoo. After logging in, you'll come across a dashboard showing every survey available at the moment.
My favourite part about Surveoo's survey selection process is the transparency.
On the dashboard, you'll have precise information on exactly how much you'll earn per survey and how long each approximately takes to finish. This feature helps you avoid starting surveys that pay too low or are too long to your liking.
However, remember that not every survey you see will be applicable to you.
Although every survey shown on the dashboard is available in your location, whether or not you qualify to answer it will be determined by a short qualification test that you must complete before the actual survey.
2. Bonuses
Surveoo also rewards you for small milestones you achieve within the platform. The bonuses rarely exceed a dollar. However, they're still easy money, considering you won't need to do extra work to earn them.
Of course, if you wish, you can always go the extra mile and complete the tasks required to accomplish these small rewards.
3. Sponsorship
Also known as the referral program, Surveoo allows you to earn extra money through sponsorships. This process is as simple as sharing a link that others can use to create a Surveoo account.
Whenever your invited member successfully completes a survey, you'll earn 10% of their earnings for life. This serves as your commission for introducing them to the site.
How to Get Paid in Surveoo
You can redeem your Surveoo cash earnings in 3 different ways: PayPal, Amazon Giftcards, and Bank Transfers.
With all three methods, you must have at least $20 in your Surveoo account before you can redeem your cash.
Is Surveoo Safe and Legit?
Yes, Surveoo appears to be a safe and legit platform. This website is registered with the Paris Chamber of Commerce, which ensures its legitimacy.
Although Surveoo is not as popular as other get-paid-to websites, it's one way to earn money online in your free time.
Pros and Cons of Surveoo
Pros
Bonuses are available for small milestones
Transparency of the surveys' length and payout
It uses cash instead of points, making it easy to know how much you've earned
Cons:
Limited earning opportunities
High payout threshold of $20
Is Surveoo Worth It?
Surveoo is not the best side hustle if you want to earn serious money. However, if you simply want to earn some bucks daily while chilling or waiting for the train, this platform is worth signing up for.
You'll know what to expect from every survey before even answering the questions. So, there is no need to worry about unexpectedly answering hour-long surveys that pay less than your standards.
Surveoo Alternatives
Interested in knowing more about other legit survey websites? Consider the three alternatives listed below. Just like Surveoo, they allow you to earn money for each task you complete.
Some of these have lower payout thresholds, while others offer more earning opportunities, which may suit your preferences better than Surveoo.
Survey Junkie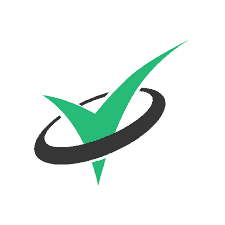 Branded Surveys

Swagbucks

Earn free points on sign up
Earn free points on sign up
Get paid to complete short surveys
Get paid to answer short surveys
Get paid to complete surveys, watch videos, and play games
Redeem points starting at $10 for gift cards and PayPal cash
Redeem earnings starting at $10 for PayPal cash and gift cards
Cash-out starting at $3 using PayPal or gift cards