Checkout 51 is a free cash back app that pays you to shop. When you complete your regular grocery run and upload your purchase receipt, the app applies discounts to the offers available in your shopping cart and adds the cash back to your balance.
Earning cash back with the Checkout 51 app is pretty easy:
Check out the offers for the week
Shop at your favourite store (any store)
Photograph and upload your receipt
Get cash back
I love saving money, especially if it happens when I'm purchasing items I need to buy anyway. This is why I also use other money-saving cash back apps and websites like Rakuten, Caddle, and the Drop app whenever possible.
This Checkout 51 review covers how it works and alternative apps you can use to maximize your earnings.
About Checkout 51
Checkout 51 is a money-saving app/website that allows users to upload receipts from their grocery shopping and earn cash back on qualifying purchases.
It was founded by Noah Godfrey, Andrew McGrath, and Pema Hegan and launched in Canada in 2012. In 2014, it branched out to the United States where the company had also built a massive following.
How Does Checkout 51 Work?
I found using Checkout 51 to be pretty easy. Unlike the physical clipping and stacking of coupons, using Checkout 51 is neither an "art" nor a "science," it's just easy!
This is how to get started:
Sign up for a Checkout 51 account.
Browse offers available for the week. Categories of items on offer include Bakery, Dairy and Eggs, Personal Care, Meat and Seafood, Medicines, Beverages, Babies and Kids, Snacks and Sweets, General Home Supplies, and many others.
Go shopping and buy products at any store.
Take pictures of receipts with your phone (camera) and upload them on Checkout 51. If you are using the smartphone app, you can just use the camera button to scan and upload the receipt.
Get cash back – they will review your receipt and credit your account. You can cash out when your balance reaches $20 or more.
Other Things To Note
Product cash back offers are refreshed every week, with new offers going live on Thursdays and expiring the following Wednesday.
Some offers are available in limited quantities.
It is important you upload your receipt ASAP so an offer you intend to redeem does not expire on you.
Some offers can be claimed multiple times, but each receipt can only be used once.
When you cash out, they will send you a cheque in the mail.
What I like About Checkout 51
Checkout 51 is the closest cash back app we have in Canada to the Ibotta app which gets rave reviews in the U.S. The Caddle app is another tool I use for cash back and paid surveys.
For Canadians, Checkout 51 is one of the best apps for getting paid by simply scanning and uploading your grocery receipt!
Here are some of its benefits:
1. Everyday Grocery Items: Product offers on Checkout 51 are for routine items you buy when you go grocery shopping. This makes it very easy to get cash back since you are buying things on your grocery list.
2. Easy to Cash Out and Earn Cash Back: With some cash back offers up to 30% of the normal purchase price and the ability to claim some offers more than once, it's pretty easy to reach the $20 payout threshold.
3. Shop Anywhere – including Online: Checkout 51 offers are usually not store-specific. You can buy product offers at any store as long as they issue you a receipt, even online stores like Amazon, etc. qualify. For online orders, you will need an itemized packing slip as proof of purchase.
4. Double Up on Savings with Other Rebate Apps: If you use other rebate apps that ask you to upload receipts, you can double up on your savings/cash back. Unless otherwise stated, if the rebate apps have the same deals for the week, simply upload the same receipt on both apps, and presto – you get double cash back on the eligible item!
5. Stack Up on Coupons: "Crazy couponers" can save even more money by applying multiple coupons (store discounts, manufacturers' coupons, etc.) plus uploading receipts to earn cash back. Generally, the appearance of the coupon discount on your receipt does not invalidate your cash back offer.
6. User-Friendly Website and App: Checkout 51 is easy to use and accessible on several devices including desktop, tablet, and smartphone. With the smartphone app, you can easily scan receipts and upload them directly.
7. Bonus Offers: There are other regular bonus offers. For example, this contest to submit a grocery receipt over $60 for a chance to win $500.
Related: 20 Cash-Back Apps That Pay You To Shop.
Cons of Checkout 51
I really have no problems with Checkout 51. Hey, they give me cash back on groceries I would buy anyway! What's to hate?!
The one thing I think they can improve on is their limited cash-out options. Currently, you need to wait for "snail" mail to deliver your cheque, and that can easily take 2 weeks or longer. A Paypal or direct deposit option would make payments easier and so much faster.
They do have a referral program that gives you $10 for every referral who signs up using your promo link! The referral gets $5 when they upload their first receipt and you get $10! WIN-WIN!
Checkout 51 Alternatives in Canada
The cash back apps below can help you earn cash back rewards when you shop online and in the store.
1. KOHO
KOHO Mastercard Prepaid Card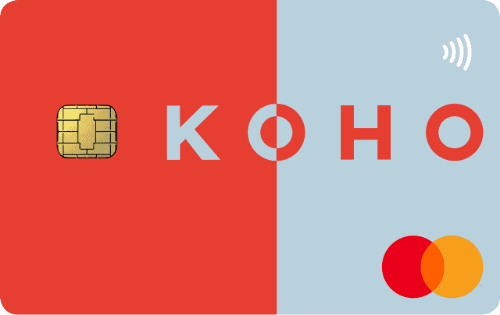 $20 sign up bonus after first purchase (use promo code CASHBACK during signup)
Earn unlimited 0.5% to 2% cash back
1.20% savings interest on your balance
Unlimited Interac e-Transfers
2. Drop App
$5 sign up bonus
Earn cashback when you shop
Get paid to take surveys & watch ads
Easily cash out for gift cards
3. Rakuten

$40 sign-up bonus when you spend at least $40
Earn up to 40% cashback
Features 2,500 stores and retailers
Redeem earnings by PayPal & check
Conclusion
Cash back apps like Checkout 51 will not make you rich, but they can return some significant cash back savings if you do a lot of grocery shopping.
Checkout 51 Review for 2022
Product Variety and Offers

Participating Stores

Ease of Use

Value

App
Summary
Checkout 51 is a money-saving app/website that allows users to upload receipts from their grocery shopping and earn cash back on qualifying purchases. This Checkout 51 review covers what you need to know.