Can you make money by uploading or scanning your purchase receipts?
Yes. In this day and age when practically everyone uses a smartphone, companies have found a way to increase their bottom line by paying you to scan your receipts.
Cash back apps determine the rewards you have earned in different ways.
Some require that you link your debit/credit card and they track your purchases automatically. Examples are Drop and Paymi.
Others ask you to select your digital offers, purchase them in-store and then upload your receipt using the app. Examples are Checkout 51 and Caddle.
In some cases such as Rakuten, all you need is to visit your preferred retailer via their website in order to qualify for cash back.
Related reading: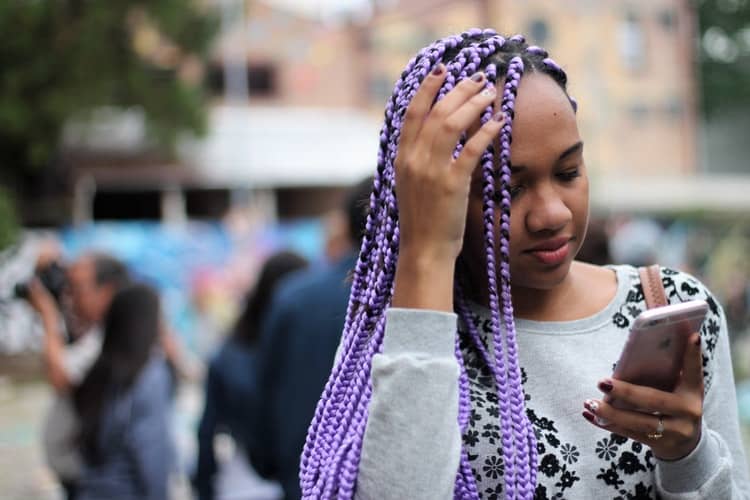 Apps That Pay You To Scan Grocery Receipts
These grocery receipt scanning apps give you cash back when you shop and upload your receipts. They are 100% free.
1. Caddle
Bonus: $1
Minimum payout threshold: $20
Location: Canada
Sign up here (use promo code S9EL0HJGVY)
Caddle is a Canadian cash back app. In addition to earning cash back when you purchase everyday household items, Caddle also rewards you for watching video ads and completing short questionnaires.
Offers on the app are refreshed every week and can be redeemed at most stores in Canada. After completing your purchase, submit your receipt using the app to qualify for cash back.
You can cash out after you have earned $20 or more. Read my detailed Caddle guide.
2. Checkout 51
Promo: $5 bonus after you complete your first offer
Minimum payment threshold: $20
Locations: Canada and the U.S.
Checkout 51 provides new offers every week. When you find an offer that you like, follow the instructions on the app and purchase it at any store (or a specific store in some cases).
Upload your receipt using the app and your smartphone camera or use your computer.
Cash back is credited to your account and you can cash out via cheque when your account balance reaches $20.
Checkout 51 is my favourite app for saving on groceries and I have seen them offer discounts as high as 35%. Read my Checkout 51 guide.
Cash Back Apps That Automatically Pay You
Unlike Checkout 51 and Caddle, these cash back apps do not require you to submit or upload your receipts.
3. KOHO
Promo: 1% extra cash back for 90 days
Location: Canada
Minimum payout threshold: N/A
Sign up here (promo code CASHBACK is automatically applied)
KOHO is a different kind of rewards app.
When you make any purchases (anywhere and at any store) using your free reloadable KOHO prepaid Visa, you earn 0.50% cash back.
The free KOHO app also offers budgeting capabilities, Apple Pay, joint accounts, high interest rate on your balance, and access to $100 of your paycheque 3 days early.
For even more cash back and other great perks, you can check out KOHO Premium.
When you open a new account here, you get a $20 cash bonus after your first purchase.
4. Rakuten
Promo: $5 to $30 bonus
Locations: Canada and the U.S.
Minimum cash out threshold: $5 (payments are made quarterly)
Rakuten (formerly known as Ebates) is one of the most popular apps for earning cash back when you make purchases online.
Rakuten has partnerships with over 750 stores in Canada and 2,000+ in the U.S. which means you can earn cash back when you shop at many of your favourite retailers.
Discounts and offers on the site can be as high as 35%.
To earn cash back with Rakuten, simply visit their website and click on the store you want to shop at. Alternatively, you can install the Rakuten browser extension.
You can get up to a $30 bonus when you sign up and make your first purchase of $30 or more. Read my Rakuten review.
5. Drop
Promo: $5 bonus
Locations: Canada and the U.S.
Drop was founded in Canada and is also available in the United States. It is one of the most user-friendly rewards apps you will come across.
Easily earn Drop points when you shop at participating stores using your linked debit or credit card.
You can easily redeem these points for a variety of gift cards including Amazon, Netflix, Starbucks, Tim Hortons, and Best Buy, starting at $25.
When you sign up for a new account, you get $5 in points after linking a card and confirming your email address.
Don't miss my Drop App review.
6. Paymi
Promo: $5 bonus
Location: Canada
Minimum payout threshold: None; $25 to waive Interac fee
Paymi is a cash back app that pays you to shop at select stores including Lowe's, SportChek, Leon's, Mark's, Burger King, Staples and a few others.
Paymi is free to join and you earn cash back automatically when you make purchases using your linked bank account. You can cash out your earnings via Interac to your bank account.
For more information on how Paymi works, read this review.
Apps That Pay You To Scan Barcodes
You can earn rewards by scanning your grocery purchases.
7. Nielsen Homescan
Nielsen Homescan is managed by the popular market research company, Nielsen.
When you join the panel, they either send you a handheld scanner or ask you to download their mobile app.
Scan the barcodes on the household items you purchase once a week and transmit the data to Nielsen Homescan.
The company rewards you in points that you can redeem for gift cards, kitchen appliances, electronics, and other merchandise.
Sometimes, they also offer cash incentives.
Residents of the U.S. can sign up for the Nielsen Consumer Panel.
How To Maximize Your Cash Back
I combine cash back apps with coupons and rewards credit cards in order to maximize the rewards I earn on purchases.
Sometimes, receipt scanning apps like Caddle and Checkout 51 promote similar items in their weekly offers and you can scan a single receipt to both apps.
Some rewards credit cards give more points or cash back on grocery spending, and you should use them to increase your savings.
Look out for any in-store coupons that may give you even further discounts.
Are there any cash back apps that should be included on this list? Leave them in the comments.