Want to get paid to watch videos and ads on your computer or phone? Here are 15 easy and legit ways to do so in Canada and the United States.
Making extra money from home has never been easier with the numerous side hustles available in today's gig economy.
While you do not get paid a ton of money for watching videos online, you can do it in your spare time and easily redeem your earnings using PayPal or free gift cards.
Read on to learn about the best sites that pay to watch videos and ads.
Sites That Pay You To Watch Videos
These sites offer ways to earn extra cash, including watching videos.
1. Swagbucks Videos
Available in Canada and the United States.
Swagbucks is considered the ultimate site for making money online when you complete simple tasks. In addition to watching videos, Swagbucks also pays you to answer surveys, browse the internet, play games, and shop online.
The company has paid its members over $728 million and it has an A+ rating with the Better Business Bureau. You can read my review of Swagbucks to learn about the 10 different ways you can earn with the site.
Join Swagbucks here to get a $5 signup bonus.
2. Daily Rewards
Available in Canada.
Similar to Swagbucks, Daily Rewards is a rewards site that pays members to watch videos. They are considered one of the best-paid survey sites in Canada.
When your earnings reach $30 or more, you can cash out via PayPal.
Join Daily Rewards and get a free $5 bonus.
3. Inbox Dollars
Available in the United States.
Inbox Dollars is the sister site to Daily Rewards and is available only in the United States. In May 2019, the company was acquired by Prodege, LLC which owns Swagbucks.
As a member of Inbox Dollars, you earn real cash by watching videos and TV, taking surveys, shopping online, and reading emails. Inbox Dollars has paid its members over $60 million.
Join Inbox Dollars and get a $5 signup bonus.
4. Quick Rewards
Available in Canada, the United States, and the U.K.
QuickRewards is a get-paid-to site that rewards members when they watch videos, take surveys, play games, shop online, and participate in other simple tasks.
Rewards are credited within 24 hours and you can cash out via PayPal or redeem for popular gift cards.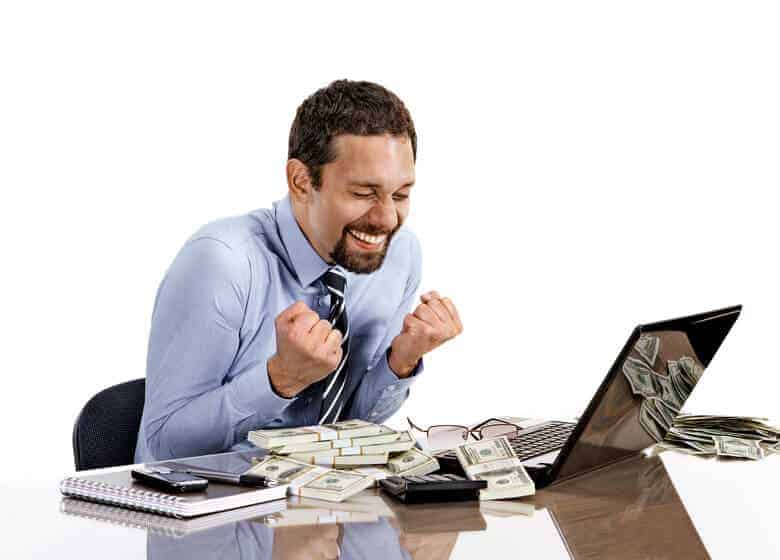 5. MyPoints
Available in the United States and Canada.
MyPoints is very popular in the U.S. and offers members opportunities to earn points when they watch videos, make purchases online at their favourite retailers, and complete surveys.
MyPoints is free to join and you earn a free $10 Amazon or Visa gift card when you join and make your first purchase of $20 or more.
The videos you watch are interesting and may fall into news, entertainment, health, politics, or other categories.
It is easy to redeem your points for PayPal cash, gift cards, or travel miles.
Get Paid To Watch Videos Using Your Smartphone
These smartphone apps for iPhones and Android pay you to watch videos, TV shows, commercials, and ads online.
6. Caddle
Available in Canada.
Caddle is a cashback rebate app that pays users when they shop grocery discount offers at any store as well as take surveys and watch video adverts from participating brands.
I love using the Caddle app to earn some cash during my spare time. Their surveys and video ads usually take less than 30 seconds to complete. You can read more about Caddle here.
Join Caddle and get a $1 bonus.
7. Nielsen Homescan
Available in Canada and the United States.
The Nielsen Homescan Consumer Panel pays you to scan the barcodes on your grocery purchases using your phone.
In addition to this, you can earn points by participating in surveys and focus groups, watching videos, and completing other tasks.
The panel is not always open for new members, however, you can register here and they will let you know when a spot opens up.
In the United States, the program is referred to as the National Consumer Panel (mobile).
8. Nielsen Computer and Mobile Panel
Available in the United States.
The Nielsen app is easy to install and pays you for using the internet as you normally do every day. In addition to earning rewards, they automatically enter you into their sweepstakes.
The app is owned by the global market research company, Nielsen, and they give away $10,000 every month.
Related Posts
9. SlideJoy
This app pays you to interact with ads on your phone. For example, you can ignore an ad by sliding right and unlocking your phone, or you can engage with it by sliding to the left.
Engaging with an ad may involve watching a video on YouTube or visiting an advertiser's website.
SlideJoy also rewards you for taking surveys and referring friends. You can redeem your points for PayPal cash or gift cards.
10. Viggle App
Available in the U.S. and Canada.
The Viggle app rewards you for watching live TV. Tap the app when you are watching your favourite TV show or streaming on Netflix, Hulu, or Amazon.
You earn 1 point per minute if your show qualifies and can redeem your points for over 800 gift card options. You can also cash out using their prepaid debit card.
Viggle is available on the App Store and Google Play.
Other Ways To Watch Videos and Get Paid
11. CashCrate
Available in Canada and the United States.
CashCrate is a popular rewards site with over 10 million members.
Opportunities to earn on CashCrate include watching videos, shopping, and completing surveys.
12. InstaGC
InstaGC pays users to watch videos and ads, complete surveys, test products, and services, and shop online.
You can redeem your points for instant gift cards. As of this writing, over 1,226,592 gift cards have been redeemed on the site.
13. iRazoo
Available in Canada, the United States, and several other countries.
iRazoo works with brands and retailers to engage their customers. When you watch videos/ads, answer surveys, play games, download apps, refer friends and search online, you earn points that you can redeem for cash or gift cards.
Some of the popular free gift cards on iRazoo include Amazon, Starbucks, Home Depot, iTunes, Target, and Walmart. You can also opt for PayPal cash.
14. AppNana
AppNana is available as an app on iOS and Android and rewards users for testing apps, playing games, and watching videos.
You earn points (Nana) for every task you perform and can redeem them for Amazon, iTunes, Google Play, and Xbox gift cards.
15. Paid2YouTube
This site allows you to upload your YouTube videos and also earn rewards when you view other people's YouTube videos.
However, the site does not pay users a lot for their activity ($0.005 per video and $0.10 per comment), so be sure to ensure it is worth your time.
Conclusion
There are many legit sites and apps that will pay you to watch videos online. They don't pay a lot and are probably not worth your time if you have better side hustles to monetize your free time.
That being said, watching videos online does not require any particular skill and is just one of many ways to earn some cash when you have nothing else to do.