Survey Junkie is one of the best paid survey sites available in Canada and the United States. When you want to start making extra cash using online survey sites, one of the very first questions you want an answer to is whether or not the site is legitimate and worth your time.
The answer to the question "Is Survey Junkie legit?" is "Yes." In this review, I show you how to become a member of the site and how to make money when you give your opinions.
I am all for earning money online and from the comfort of your home. While paid surveys will not make you rich, the additional income earned can be put towards paying off debt or increasing your savings.
Come along and see what you can do with Survey Junkie Canada or Survey Junkie U.S.
Who is Survey Junkie?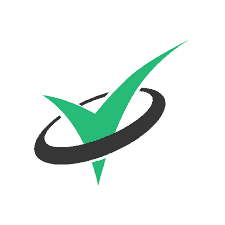 Get paid to take surveys
Low cashout threshold of $10
Fast payments via PayPal or gift cards
Up to $5 per completed survey
Survey Junkie is a market research company that pays members to share their opinions. Businesses and brands want to know how they perform in the market, what consumers think of their products, and how they can improve. To know all of these, they need useful information from people like you.
This is where companies like Survey Junkie come into play. They link these businesses with everyday customers who give them feedback and who get rewarded for their time.
Survey Junkie was founded in 2013 and has over 10 million members in the U.S., Canada, Australia, and other countries.
How Does Survey Junkie Work?
There are many opportunities to earn cash after you sign up for Survey Junkie. And, unlike some other surveys, they also offer several ways for you to redeem your earnings.
Survey Junkie Login
To become a member, you must be at least 13 years old and live in the United States, Canada, or Australia. To get started:
Join Survey Junkie here and create an account. This process takes only a few minutes to complete.
Complete your profile to ensure you receive many surveys and qualify for most of them.
Verify your email address by opening the confirmation email sent to your inbox and clicking on the link.
Note: Survey Junkie does not have an app; however, you can take most of its surveys on any device, including a computer, tablet or smartphone. There is also no fee for joining.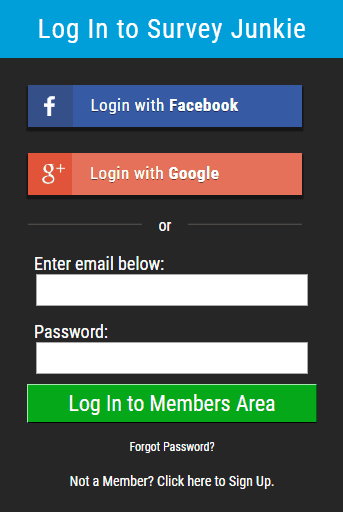 How To Earn With Survey Junkie
It is easy to start making extra cash with Survey Junkie as they send survey invitations to your inbox regularly. You will also find surveys on your account dashboard pretty much every day.
One thing I like about surveys from this site is that they show you upfront how many points you can earn and how long the survey will take. This makes it easier for you to decide whether or not it is worth your time.
Survey Junkie pays you for completing a variety of surveys and profile questionnaires. You are also rewarded for referring friends. Surveys take 5 to 25 minutes to complete for an average of 15 minutes per survey.
PRO TIP: To receive more survey invitations and earn more, ensure you complete all profile questionnaires appropriately. Also, ensure you always give honest answers and avoid contradicting yourself.

How To Redeem Survey Junkie Points
You start earning and accumulating points the day you sign up for Survey Junkie. 100 points equal $1, meaning that 1 point is equivalent to 1 cent.
While earnings per survey can range from 40 cents (40 points) to as high as $5 (500 points), most surveys I have completed fall in the $0.90 to $1 range. When you do not qualify for a survey, they still reward you with a few points.
You need a minimum of 500 points ($5) to cash out your rewards. Redemption options available include:
Cash: using Paypal
Gift cards: includes gift cards from several popular retailers like Amazon, Target, iTunes, Walmart, Starbucks, and more
Direct bank transfer using the Dwolla payments platform
The $10 redemption threshold is pretty decent because it allows you to enjoy your earnings in very little time.
Is Survey Junkie Legit or a Scam?
I have previously written about differentiating between scammy and legit survey sites. Based on my experience, Survey Junkie is a legit business and not a scam. They have been in business for a long time, and I have personally cashed out the money I earned via PayPal a few times.
The company currently holds a TrustScore rating of 4.3/5 on Trustpilot, one of the highest ratings for survey sites. With the Better Business Bureau, Blue Media Ventures, Inc. (i.e. the owner of Survey Junkie) has a B rating.
Here is what some reviewers are saying about the site on Trustpilot as of today:
Positive
Best site for surveys.

If you like surveys, Survey Junkie is one of the best. It is easy and a fun way to earn gift cards.

I love Survey Junkie! Good way to make some money. I do surveys everyday, they're fast and easy.
Negative
Just wish I qualified for more surveys.

I really like Survey Junkie because it is actually legitimate. The only problem I have with them is a lot of the time when I try to do a survey it says I don't qualify, the survey is filled up, or it kicks me out.
Pros and Cons of Survey Junkie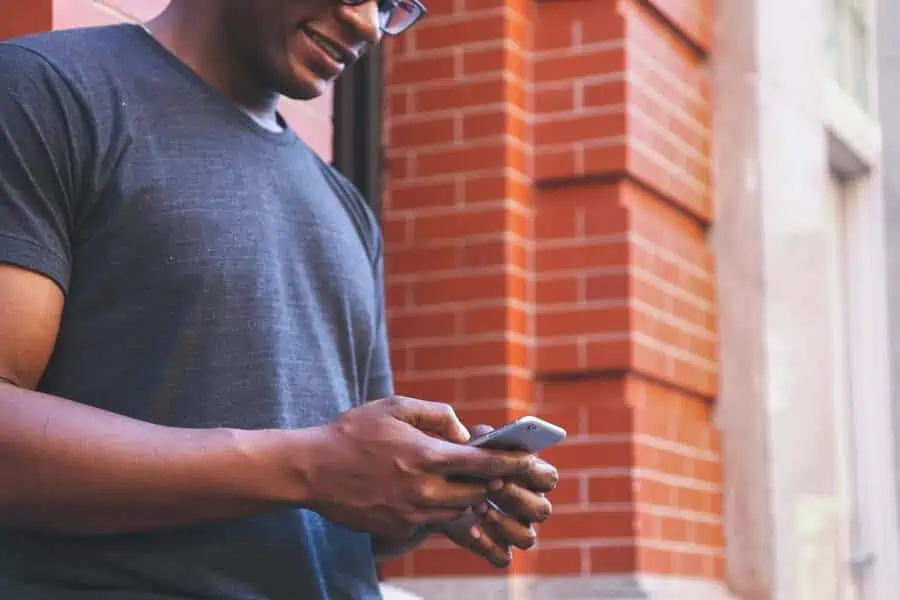 Survey Junkie is one of the better-paying survey sites available today. That being said, it is important to note that survey sites, in general, will not make you rich or replace your day job.
Some of the upsides and downsides specific to Survey Junkie include:
Pros of Survey Junkie
Here are some of the benefits of using Survey Junkie:
Free and easy to join
Multiple surveys available
Low cashout threshold of $10
Fast cash payments via PayPal or Dwolla
Legitimate survey site
User-friendly website
Cons of Survey Junkie
Here are some of the downsides of using Survey Junkie:
You will not qualify for some surveys
No mobile app
Won't make you rich
Is Survey Junkie Worth It?
When you want to earn some cash during your leisure time, e.g. when watching a game, Netflix, etc., online paid surveys like Survey Junkie are one way to do so.
While surveys do not pay a lot in general, you can increase your earnings by signing up for a few of them and sticking with the ones you feel are worth your time.
Some of my other favourite survey sites include:
1. Swagbucks ($5 bonus): It has paid members well over $850 million. Read our review of Swagbucks.
2. Pinecone Research: This is considered one of the best-paying survey sites today. You can read our review of Pinecone Research.
3. LifePoints: Join and get 10 free points. Redeem earnings via PayPal or gift cards.
Related: Swagbucks vs. Survey Junkie.
Ease of use

Ways to earn

Redemption options

Customer support
Summary
Survey Junkie is one of the best paid survey sites available in Canada and the United States. Join now to start making extra money from the comfort of your home using your computer, phone, or tablet.
Pros
Free and easy to join
Multiple surveys available
Low cashout threshold of $10
Fast cash payments via PayPal or Dwolla
Legitimate survey site
User-friendly website
Cons
You will not qualify for some surveys
No mobile app
Won't make you rich