Opinion Outpost is a paid survey site available to residents of Canada and the United States who are looking for ways to make money online.
Other survey sites that are similar to Opinion Outpost are Swagbucks, Survey Junkie, and Pinecone Research.
While survey sites will not make you rich, you can earn a decent amount of extra cash from them every month to supplement your regular income.
If you are interested in learning more about other surveys that pay, check out my post on the 35 best paid survey sites for you.
Is Opinion Outpost a legitimate survey site or a scam? This review covers what you need to know.
What is Opinion Outpost?
Opinion Outpost is an online survey panel that is owned and managed by Survey Sampling International. Survey Sampling has been around since 1997 and operates in 18 countries. They have their corporate headquarters in Shelton, Connecticut, USA.
Market research panels like Opinion Outpost connect businesses and brands with their customers who provide them with useful information that inform the products they bring to market. As a panel member, you are rewarded for the time you spend sharing your opinions.
In addition to completing surveys, you may also get opportunities to test products and are paid to do so. Sometimes, you even get to keep the products you review!
Opinion Outpost Review: How Does It Work?
Similar to other popular survey sites, when you join Opinion Outpost and complete your profile, you become eligible to take paid surveys.
These surveys can cover a variety of topics including politics, sports, electronics, medicine, appliances, food, and more.
When you qualify and complete a survey, you receive points that are convertible to cash!
Opinion Outpost Sign Up
Signing up to become a member is easy and takes only a few minutes in total. To get started, follow these steps:
1. Sign up here: Canada residents or U.S. residents
There is no fee for joining and you can use your email address to sign up or just open an account with your existing social media accounts such as Facebook, Linkedin, or Google Plus.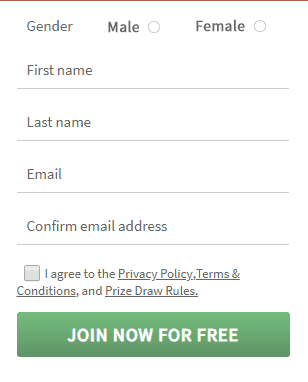 2. Complete your profile: After joining, you will receive a confirmation email in your inbox. Click on the link in this email to move on to the next step which involves completing a short profile survey.
Completing this step is important as it determines whether or not you receive and qualify for surveys later.
3. Start earning! Opinion Outpost does not currently offer a mobile app for your smartphone or tablet, however, you can still visit their website using your phone or tablet to take surveys.
How To Earn Money With Opinion Outpost
Taking surveys is the main way to earn on this site. They send you survey invites through email typically on a daily basis. The more surveys you qualify for, the more rewards you earn…in points.
Individual surveys take between 5 to 25 minutes to complete. For short surveys, you can expect rewards starting from 5 points, and this increases up to 50 points for longer surveys.
1 Opinion Outpost Point is equivalent to 10 cents, meaning that you can earn from 50 cents to $5 per survey. The tricks to getting invites for top paying surveys is to ensure you:
Complete your profile
Answer surveys honestly
Don't be in a rush
In addition to surveys, Opinion Outpost also hold prize draws that give you an opportunity to win cash prizes of $10,000 (U.S.) or $1,250 (Canada) every quarter.
Lastly, when you refer friends to join the site, you earn $0.50 per friend up to a maximum of $5.
How To Redeem Your Opinion Outpost Rewards
The minimum threshold to cash out your points is 50 points ($5). This is equivalent to $5 and can be achieved by just completing 1-2 surveys.
Options for redeeming your points include:
PayPal: minimum of 100 points ($10). This is the option for you if you want to receive cash.
Amazon Gift cards: 50 points ($5)
iTunes Gift cards: 50 points ($5)
Is Opinion Outpost Legit or a Scam?
Legit or Scam? That is the question.
I believe that Opinion Outpost is a legitimate business, however, I have to note that user complaints have increased significantly in recent times. A look at their rating on Trust Pilot is not too shabby at 3.8/5!
It appears that users have become more concerned about their accounts getting suspended. Many also say they are unable to redeem their rewards.
While some of these accounts may have been shut down because they provided misleading information or were trying to game the system, it is difficult to point out what the main issue is.
Opinion Outpost is not currently rated by the Better Business Bureau (BBB), and this may be concerning to some.
How To Make Money Online
There are many ways to make money online and from the comfort of your home. Some of the options worth checking out include:
1. Blogging: You can start a money-making blog like this one and make real cash every single day. The capital outlay you require for starting a blog is minimal. For example, you can obtain web hosting for as little as $5.95/month from Bluehost.
2. Paid Surveys: It is possible to earn up to $500 per month from paid survey sites. However, you will need to ensure you join the right ones. Some of the best paid survey sites include:
3. Work From Home Jobs: There are numerous work-from-home jobs that pay well and require very little start-up costs.
Is Opinion Outpost Worth It?
While some surveys pay better than others, no survey site will pay you enough to quit your day job. If you are doing surveys during your spare time, they can provide an additional source of income every month.
At the end of the day, whether a survey site is worth your time or not depends on what else you could be doing with your time and how much you are getting paid.
One strategy for earning a decent amount from surveys is to sign up for as many as possible and then later trim down the number to the 3-5 that work for you.