Among dozens of legitimate survey websites, PrizeRebel and Swagbucks are some of the most popular and highest-paying platforms. Both sites offer multiple ways to earn and allow you to redeem your rewards through gift cards or cash.
However, while these two get-paid-to platforms share many similarities, they differ in certain areas. This article covers everything you must know about these two websites, helping you decide which one is the better fit for you.
Key Takeaways
Both PrizeRebel and Swagbucks are legitimate get-paid-to platforms that let you earn money in multiple ways and allow you to redeem your rewards as cash or gift cards.
One of the major differences between the two platforms is that Swagbucks offers a mobile app that lets you donate to charities, while PrizeRebel doesn't.
What is PrizeRebel?
PrizeRebel is a California-based get-paid-to platform that was founded in 2007. This website has paid more than $25 million worth of rewards to its members and continues to provide free earning opportunities to millions of people online. 
You can immediately start earning after you sign up on PrizeRebel. Just make sure to use a valid email address, as you'll receive a confirmation link in your email inbox.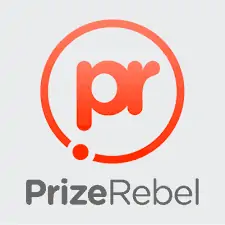 Popular survey site in several countries
Offers several ways to make money
Multiple payout options incl. PayPal
Low payout threshold starts at $2
How to Make Money on PrizeRebel
Let's go over the various ways you can earn money on Prizerebel.
Surveys: Like most GPT platforms, surveys are the primary way to make money on PrizeRebel. Just honestly fill out the surveys you're eligible for and earn points!
Offer Wall: The offer wall contains simple online tasks you can complete to earn rewards. Some of the tasks you may encounter include reading an article, browsing the internet or installing an app.
Videos: You'll also get paid to watch short videos online. The most common niches you'll encounter are food, fashion, gaming and technology.
Referrals: Invite friends to the platform and earn 20% of their earnings for life.
Contests: PrizeRebel has plenty of raffles, sweepstakes and other challenges that you can join to earn extra rewards.
How Does PrizeRebel Pay?
PrizeRebel has two main redemption methods: gift cards and cash. Once you accumulate at least $5 (or $2 for some gift cards), you can redeem them as gift cards or cash out through PayPal or bank deposits.
Although not as popular, PrizeRebel also offers you the option to get paid through game cards or codes. Regardless of your selected redemption method, expect to wait about 24 hours before your rewards are processed.
Pros and Cons of PrizeRebel
Here are the pros and cons of Prizerebel.
Pros
There are multiple earning opportunities.
The redemption threshold of $2 to $5 is relatively low.
You can filter surveys by points or estimated time required.
Cons
It has no mobile application.
It's not uncommon to be disqualified from many surveys.
Compared to Swagbucks, it has fewer earning methods.
What is Swagbucks?
Swagbucks is another popular rewards site that has already paid users over $900 million worth of rewards. It was launched in 2008 by Prodege, an American company that focuses on helping companies access world-class marketing and consumer insights.
It's completely free to join Swagbucks, and you can redeem $1 for every 100 SB points you accumulate. The more tasks you complete on this platform, the more you'll earn.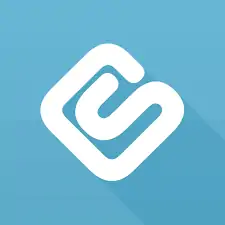 $5 welcome bonus
10+ different ways to make money
Low payout threshold from $3
Cash-out with PayPal, gift cards, etc.
How to Make Money on Swagbucks
Swagbucks offers over 10 ways for you to earn money. Below is a brief summary of this platform's 5 main earning opportunities.
Answering surveys: Surveys are also the earning mainstay of Swagbucks. Before answering a questionnaire, you'll see how long it'll approximately take you and how much you can earn, helping you decide whether the survey is worthy of your time.
Shopping online: Swagbucks offers cash back opportunities in the form of points when you shop online. Just buy from the retailer through the Swagbucks platform, and you'll accumulate the rewards after the purchase.
Watching videos: You can also earn money by watching videos that vary in topics, length, and rewards. Videos typically pay less than surveys, but they're great for earning money passively while you do other chores around the house.
Searching the web: Use Swagbucks as your search engine and accumulate points throughout the day. To maximize your earnings through this method, you can make Swagbucks your default search engine.
Playing games: Earn points by trying out games that Swagbucks offers. They're not the most exciting or modern games online, but they'll pay you money.
Other earning opportunities include contests, receipt submissions, and friend referrals.
How Does Swagbucks Pay?
Swagbucks offers both old-school and new-school redemption methods. Once you have at least $3, you can opt for the classic paper check in the mail or choose modern cash-out methods like prepaid Visa cards, cryptocurrency, or PayPal.
Of course, you can also exchange your rewards for gift cards. Alternatively, if you're feeling charitable, you may donate your points to charities.
Pros and Cons of Swagbucks
To know whether Swagbucks is worth it, consider these pros and cons:
Pros
This platform has a mobile application.
There are over 10 earning opportunities.
Anyone over the age of 13 can join this platform.
You'll have the option to donate to charities, which not many survey sites offer.
Cons
You won't be eligible for all the surveys you see on the website.
Some earning methods, such as watching videos, don't pay well.
PrizeRebel vs. Swagbucks Comparison
| | | |
| --- | --- | --- |
| | PrizeRebel | Swagbucks |
| Availability | 183 countries, including Canada, the United States, the United Kingdom, and Australia | Canada, the United Kingdom, the United States, and some European countries |
| Ways to Earn | Over 5 ways | Over 10 ways |
| Reward Type | Gift cards, cash, and games credit | Gift cards, cash and donations |
| Minimum Payout | $2 to $5 | $3 |
| Platforms | Web only | Web and mobile app |
| Learn More | Visit | Visit |
If you want to earn money in your free time, PrizeRebel and Swagbucks are some of the best choices in the survey world.
Both of these platforms offer multiple earning opportunities, set low payout thresholds, and have paid out millions worth of rewards already, letting you earn easily, quickly, and reliably.