This article covers the best passive income apps you can use to make money in Canada and the United States.
Multiple streams of passive income can mean the world to you if you plan on getting out of the clutches of the 9 to 5.
More time, more freedom… and control over your life. Who doesn't want that?
The brutal fact is that most people must continually work at traditional jobs for most of their lives.
While there's nothing wrong with this reality, you can hasten your financial freedom date by cultivating various ways to make money that do not require constant daily effort.
I previously wrote about legit passive income ideas that pay well.
Best Passive Income Apps in Canada
The best passive income apps will help you make money using your smartphone or computer.
From investing apps to cash back and side-business apps, there is an iOS or Android app you can use to generate residual income.
1. Open a High-Interest Savings Account
Savings accounts have gotten a bad rap over the last decade, with consistently low savings rates making them less attractive.
Online banks are changing the narrative.
Financial institutions such as EQ Bank, Neo Financial, and Simplii Financial now offer high-interest savings accounts that sometimes pay 100x the rates traditional banks offer.
EQ Bank: It offers a high-interest savings rate that is up to 150x what some big banks are offering. This hybrid account offers free and unlimited bill payments, Interac e-Transfers, and mobile cheque deposits. You can access your savings accounts with EQ Bank by using its mobile app.
EQ Bank Savings Plus Account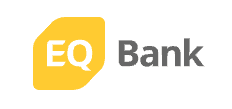 2.50%* non-promotional interest rate
Unlimited debits and bill payments
Unlimited Interac e-Transfers
No monthly account fees
Neo Financial: This digital bank offers one of the best savings rates in Canada, and it is non-promotional. Accountholders can also get a no-fee cash back credit card and earn up to 5%.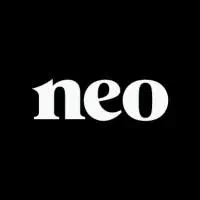 2.25% non-promo interest rate
No monthly fees
Unlimited free transactions
Access to a no-annual-fee credit card
A high-interest savings account is one of the safest ways to keep your money. You may not earn extraordinary returns; however, you can almost guarantee your returns. There is also protection offered through regulations and insurance deposit insurance.
Lastly, no effort is required on your part.
2. Automate Your Investments
Investing in the stock markets is a time-tested way to become wealthy.
There are no easier ways to participate in the financial markets than to automate it using well-diversified low-cost ETFs (index funds) and an online investment manager.
Also known as robo-advisors, these online wealth managers take the guesswork out of your investments and set you up with a portfolio that matches your risk tolerance and investment objectives.
They manage everything so you can sleep well at night while paying lower fees than you would otherwise pay for the mutual funds at your bank.
Questwealth is one of Canada's top online wealth managers. It offers free financial advice, automatic rebalancing, and low fees. It is almost "set and forget."
You can invest up to $10,000 free in the first year.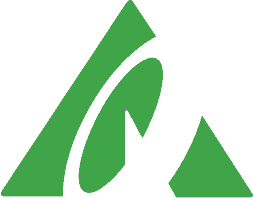 Professionally managed ETF portfolios
Multiple accounts & low fees
Auto rebalancing and div reinvesting
Invest $10K free in 1st year
3. Earn Dividend Income
When you purchase the stock of a company or business, you become a part-owner and may be eligible to share in their profits by way of dividends.
Dividend-paying stocks can provide you with a steady income for life, and you can also earn capital gains if you decide to sell the stock after it has appreciated.
All investments carry an element of risk, and you need to know what you are doing to be successful when buying and selling stocks.
You can purchase stocks using an online brokerage account. Two online trading apps I recommend are:
If you are not up for the hassle of researching stocks and their financials or fundamentals, consider sticking with a robo-advisor.
Related posts
4. Get Paid To Shop
This semi-passive income strategy pays you for things you already do. The best cash back apps are mostly automated, and you simply get some money back every time you shop.
Cash back apps won't pay you a ton of money; however, the 1-5% or more you get back will not hurt your wallet.
Five of the top cash back apps I use to generate some passive income are:
A. KOHO: This free prepaid card and budgeting app pays you up to 5% cash back on purchases. You earn real cash back and access to a high savings interest rate on your balance.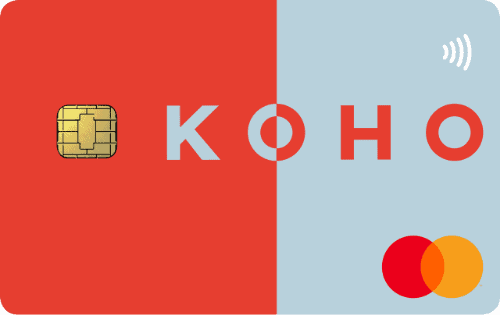 $20 sign up bonus after first purchase (use promo code CASHBACK)
Earn up to 5% cash back
Up to 2.00% savings interest on your balance
Unlimited Interac e-Transfers
B. Rakuten: Formerly known as Ebates, Rakuten is the most popular cash back app for online purchases. They are partnered with over 750 stores in Canada and 3,000+ in the U.S.

$30 sign-up bonus when you spend at least $30
Earn up to 40% cashback
Features 3,000 stores and retailers
Redeem earnings by PayPal & check
C. Caddle: This last cash back app is just as good as the others. You earn real cash back for shopping in-store and online, watching video ads, and taking 30-60 second surveys.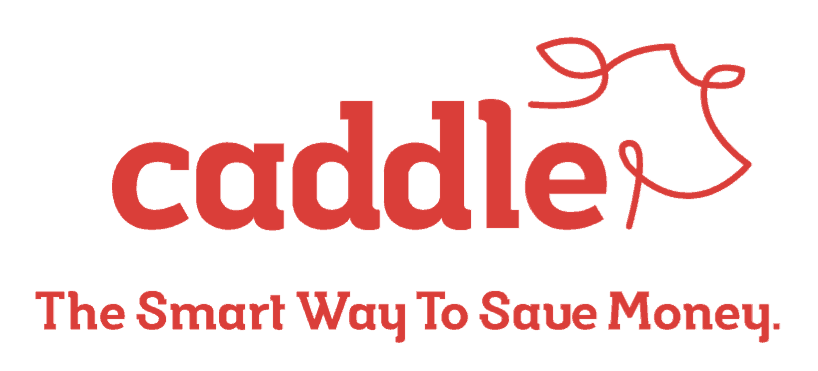 $1 sign-up bonus
Earn cash back on groceries
Cashback app powered by RBC
Redeem earnings via cheque
5. Start a Blog
Honestly, starting a blog is a tough endeavour. However, if you can put in the work and get it going, you can easily earn thousands of dollars monthly.
Your blog can cover any niche or subject of interest, and you can easily start using the free WordPress software. A cheap and reliable web hosting like Bluehost will cost about $5 monthly.
For more information on how to start a blog, read my 6-step ultimate guide for building a money-making blog.
Your blog can make money from display advertising, product sales, affiliate marketing (more details below), membership fees, online courses, and more.
The most popular blogging platform, WordPress, is also available on smartphones, so you can work while on the go.
6. Start an Online Store
The idea of an online or physical store often makes people think about the WORK involved.
Yes, your online store will require some effort when starting up; however, you can easily automate things.
Dropshipping and the internet have made it easy to sell products you don't own or keep an inventory of. Potential customers visit your site, order products, and pay, and the vendor ships them the product directly. You can also sell digital products.
Shopify offers an easy, mobile-friendly e-commerce platform for everyone. Using their pre-made templates, you can have your store up and running in no time.
7. Earn Rewards for Exercising (Sweatcoin)
The Sweatcoin app pays you to exercise by giving you points when you walk and are active.
This free workout app offers a passive way to earn free sports merchandise and cash through PayPal, and it is also fun to use.
Learn more about Sweatcoin in this guide or download the app.
8. Use Affiliate Marketing
If you have a blog or other online following, e.g. Facebook, Instagram, Pinterest, and Twitter, you can make money through affiliate marketing.
You promote other people's products and services to your audience and earn a commission when they make a purchase. Some folks make six-figure incomes every month from this gig.
Armed with your phone, there are many ways you can earn income on the internet these days.
9. Rent Your Stuff
Sometimes, there's just no need to reinvent the wheel. If you already have assets you are not using, consider monetizing them to generate passive income.
Airbnb: This app makes it easy to list an unused room in your home for rent or your entire home. The company vets all potential renters and provides insurance coverage to keep your mind at peace. 
This gig can easily make you thousands of dollars every year. Here's how Airbnb works.
Turo: This car-sharing app allows you to rent out your car, and it is often referred to as the "Airbnb of Cars." Easily list your car for free and set your own price and availability.
Car owners earn 70% or more of the trip price and enjoy $2 million in liability insurance and physical damage protection. Learn more in our Turo review.
What is Passive Income?
Passive income refers to money you earn that does not require ongoing effort.
Don't get me wrong.
While some passive income strategies are simply "set and go" from the start, many passive income opportunities initially require lots of work before generating income on a consistent and recurring basis.
How Much Money Can You Make?
How much passive income you can generate will depend on the strategy you deploy and, in some cases, how much capital you invest initially.
An established blog may earn $50,000 per month, while a fairly new blog may generate only $1,000 per month. A savings account will pay you interest based on the interest rate and your principal.
With multiple and diverse income streams, you can rest assured that come rain or shine; your expenses will be paid for.
What are the Best Apps to Make Money?
There are tons of apps you can use to make and save money. I have written about some of them in the posts below:
For an exhaustive list of ways to make money, check out this list of 113 side hustles.