Achieva Financial is a digital bank offering one of the best high-interest savings rates in Canada.
In addition to its non-registered high-interest savings accounts, the bank also offers opportunities to save/invest in TFSA, RRSP, and RRIF accounts using savings and term deposits.
This Achieva Financial review covers what you need to know about its financial products and how it compares with other popular digital banks like Tangerine and EQ Bank.
Who is Achieva Financial?
Achieva Financial is a division of Cambrian Credit Union, similar to some other online-only banks like Outlook Financial (Assiniboine Credit Union), Hubert Financial (Sunova Credit Union), and Implicitly Financial (Entegra Credit Union).
Achieva Financial was established in 1998 as the direct banking arm of Cambrian Credit Union.
Unlike the credit union, which limits its membership to only residents of Manitoba, Achieva Financial serves anyone who is a resident of Canada.
Achieva does not have brick-and-mortar branches that you can walk into like a traditional bank. This savings in overhead is how it can offer higher interest rates on its savings accounts.
As a customer, you can conduct all your transactions online using a phone, computer, or tablet.
Related: Simplii vs Tangerine – Online Banks in Canada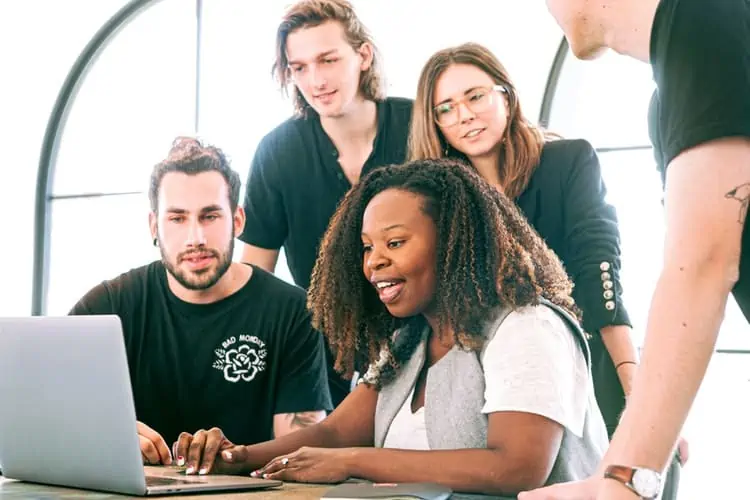 Who is Cambrian Credit Union?
Cambrian Credit Union was founded in 1959. It is the third-largest credit union in Manitoba, with over 60,000 members and more than $3.6 billion in assets under management.
When you sign up for an Achieva Financial account, you also become a member of Cambrian Credit Union and are eligible for member perks, including profit-sharing, voting for the Board of Directors, and more.
Achieva Financial Accounts
They offer their customers a wide array of high-interest deposit products in registered and non-registered accounts.
Achieva Daily Interest Savings Account
This account offers a high-interest savings rate that is calculated on your daily closing balance and is paid out monthly.
No minimum balance
Non-promotional high-interest rate
No monthly account fee
1 free cheque, direct transfer, or pre-authorized debit per month
Get a $1 bonus every month when you sign up for e-Statements
Achieva TFSA Savings Account
This account has similar features to the Daily Interest Savings Account and earns a high-interest rate. The same rate also applies to their RRSP and RRIF accounts.
Achieva GIC Rates
Achieva Financial offers high-interest rate Guaranteed Investment Certificates with varying terms of 1 to 5 years. The minimum investment amount is $1,000.
Related: Best GICs in Canada
How To Open an Achieva Financial Account
The account opening process is generally completed online through their website or via the Achieva Mobile App. You can also mail in a completed application to Achieva Financial, PO Box 2729 Stn Main, Winnipeg, MB, R3C 4B3.
To open a new Achieva account, you need to meet the following requirements:
Be at least 18 years of age
Be a permanent resident of Canada
Have a Canadian credit file
Become a member of Cambrian credit union
Have a valid social insurance number
Provide a personalized cheque from another financial institution
There are currently no options to open an Achieva Financial business account.
Ways To Bank
You can use the mobile app to:
Check your account balance
Deposit cheques
Transfer money
Refer friends and family for a cash bonus
Check current rates
Find an ATM
There is a $400 limit to ATM withdrawals from your Achieva Financial account through the Interac system. ATM withdrawals at any credit union ATM in Canada (Acculink Network) are surcharge-free.
You can reach their customer service by phone at 204-925-6824 (Winnipeg) or 1-877-224-4382 (outside Winnipeg) from 8am to 6pm CST Monday to Friday. You can also email them at [email protected].
Achieva has a referral program that pays out $25 to you per eligible friend or family member when they open a new account using your Referral Petal Code. Your referral also receives a $25 bonus. Members can earn up to $100 in bonus cash each year.
Related: Best High-Interest Savings Accounts in Canada
Achieva Financial Fees
Not all your banking with Achieva is fee-free. Some of the service fees that may apply include:
Additional cheque, PAD, or Transfer outs: $1 each
Non-credit union ATM withdrawals (in Canada): $2
Cirrus U.S. and International ATM withdrawals: $3.50
Interac Direct Payments: $0.60 each
Bill payments (online or Touchtone): $0.50
Stop payments: $10-$15
NSF Fee: $45
Payout assistance fee for RRSP/RRIF/TFSA accounts: $175/hour
Account closing within 6 months of opening: $15
Rejected PAD/Payroll deposit fee: $15
For a complete and updated list of the service fees, visit their website.
Is Achieva Financial Safe?
Achieva Financial is a division of Cambrian Credit Union which is a member of the Deposit Guarantee Corporation of Manitoba.
What this means is that your deposits are 100% guaranteed without limit should the bank fail.
Achieva Financial vs. EQ Bank and Others
Online-only banks have become more popular over the years due to the high-interest rates they offer on savings accounts.
Compared to the big 5, the interest rate you earn can be significantly higher. Some of the rates available are:
EQ Bank Savings Plus Account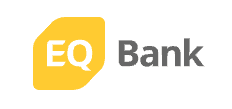 2.50%* non-promotional interest rate
Unlimited debits and bill payments
Unlimited Interac e-Transfers
No monthly account fees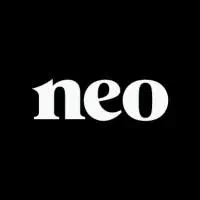 2.25% non-promo interest rate
No monthly fees
Unlimited free transactions
Access to a no-annual-fee credit card
You can also check competitors like:
Is Achieva Financial For You?
Virtual banks can save you a lot in fees when you consider that the average Canadian pays more than $200 in bank account fees every year.
Achieva Financial does not offer a complete suite of banking services, e.g. chequing, credit cards, in-house mutual funds/ETFs, insurance, etc.
You can open these separate accounts with their parent company, Cambrian Credit Union, or another traditional bank.
The bottom line is that if you only need a savings account to grow your money, an online bank often offers a better savings rate and lower fees.
An online bank account that generally offers one of the best rates in Canada is the EQ Bank Savings Plus Account.
That said, if you require or prefer in-person support for your banking transactions or want all your accounts to be in one place, an online-only bank may not meet your needs.
Wondering how to save money on your investments as well? Read our guide on Digital Investment Managers in Canada.
Ease of use

Accounts offered

Savings rates

Fees
Summary
Achieva Financial is an online-only bank in Canada offering high-interest savings account rates and low-fee banking. It's a division of Cambrian Credit Union.
Pros
High interest savings rates
Competitive GIC rates
No monthly fees
Cons
Does not support in-person support