You could have thousands of dollars in uncashed cheques from the Canada Revenue Agency (CRA). And, no, this is not one of those CRA scams.
According to the CRA, about 5 million Canadians have unclaimed cheques between 1998 and 2019 that amount to over $1 billion waiting to be collected!
We know that free money is not always "free," however, if you are one of those people who have cashed in on the action in the last couple of days, these CRA cheques definitely feel like free money.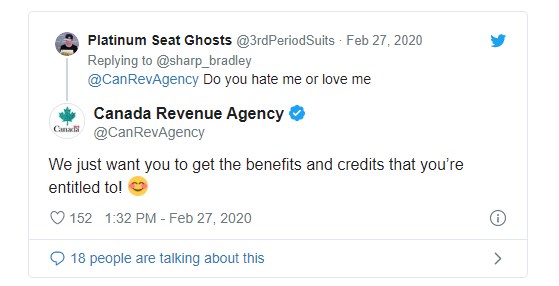 How To Claim Your Uncashed Cheques in Canada
It is pretty easy to find out if you are owed any money. Simply visit the CRA website and access your online account.
If you don't have a CRA MyAccount, here's a step-by-step guide on creating one. It is easy!
After logging into your account, look for the "Related Services" section and click on the "Uncashed cheques" link.
If you have uncashed cheques that are at least 6 months old, they will be listed here, plus directions on how to get your money.
Complete any required forms, and a new cheque will be re-issued and sent to the current address you have on file.
You can also sign up to have your money deposited via direct deposit to your bank account.
If there are no unclaimed cheques for you, this is what you see:
Closing Thoughts
Many of those I know who found out they were owed money had changed their addresses a few times over the years and forgot to update it on their CRA account promptly.
As per the CRA, you may also be owed money if your cheque was lost, stolen, or destroyed.
Thankfully, CRA cheques do not expire, so you can easily ask for a new cheque to be issued.
If you happen to have an old CRA cheque that's not being accepted at your bank, you can mail it to CRA at the address below and have them re-issue you a new cheque:
Imaging and Receiver General Operations Directorate, Returned Cheques, P.O.Box 2000, Matane, QC G4W 4N5.
Avoid missing out on future government cheques by updating your address online as soon as possible and signing up for direct deposits.
Other ways to get "free" money:
Did you find an uncashed cheque through your CRA MyAccount? Tell us about it in the comments!