If your *BS* antenna goes up whenever you come across an opportunity to get "free money fast," you are not alone.
The idea that you can get free money right now should definitely always cause you to pause and check…especially if it's being offered on the internet.
There are numerous side hustles I have used to make extra money over the years. And, making money often requires putting in work!
That being said, the reality is that there are ways to get 'free money' online that require minimal effort on your part.
You won't get rich, but you can rack up some free cash and collect your money using PayPal or have them mail you a check.
How To Get Free Money
In this post, I cover 27 different ways to get free money fast in Canada and the United States.
Some of the strategies involve signing up for services with free sign-up bonuses, cash back shopping apps, investment apps, and market research apps.
You will also learn about how to find unclaimed free money from the government, maximize your existing assets, and get automatic refunds.
Generally, these tips offer you ways to get free cash without needing to make a payment or while spending money you would otherwise spend anyway on shopping or investing.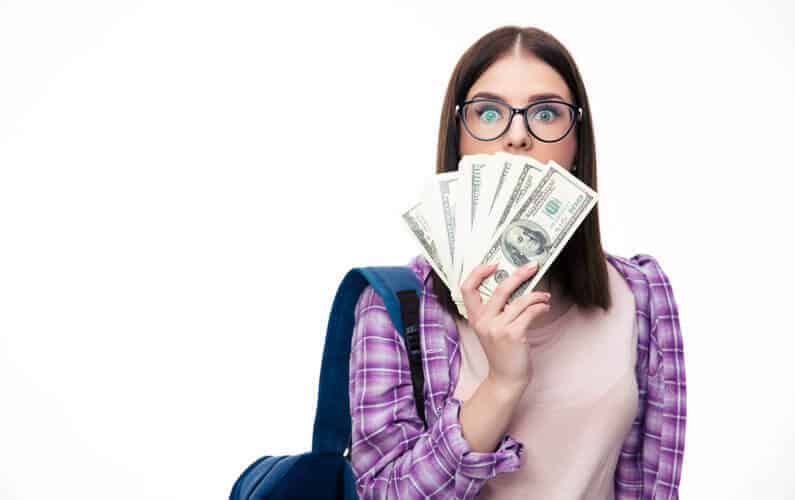 Get Free Money With Cash Back Shopping Apps
I use the best cash back apps to put money back in my wallet whenever I shop. Not only that, but these apps also give you money when you sign up.
Cash back offers available through these apps can approach 50% on some offers, so it adds up over time.
1. Swagbucks ($5 to $10 Sign-Up Bonus)
Available in Canada and the United States.
Swagbucks is the ultimate rewards site with opportunities to earn cash when you shop online, surf the internet, provide your opinion, and more. The site has an A rating with the Better Business Bureau and has paid its members over $728 million.
You can cash out your bonus using PayPal or redeem it for a free gift card.
Join here and get $5 to $10 just for signing up.
Read our complete Swagbucks review for more information about the site.
2. Drop ($5 sign-up bonus)
Available in Canada and the United States.
The Drop app is a must-have app for automatic cash back earnings (points) when you use any of your linked cards. It does not require you to scan your purchase receipts which makes it super-convenient to use.
You can easily convert your Drop points into hundreds of different free gift cards – Starbucks, Amazon, Gap, iTunes, etc.
Get a $5 bonus here when you link your first card to Drop or read the review.
3. Ampli ($5 bonus)
Available in Canada.
Ampli is a free cash back app that puts money back in your pocket when you shop at partner stores like Lowe's, Burger King, Mark's, SportChek, Bed Bath & Beyond, The Children's Place, Leon's, and many others.
As a welcome bonus, Ampli offers a free $5 to new users when you sign up here and enter the promo code AMPLI5.
4. Rakuten (Up to $30 sign-up bonus)
Formerly known as Ebates, Rakuten is one of my go-to cash back sites when I'm shopping online.
To make the most of Rakuten, visit their site (Canada) or (U.S.) and click on your favourite retailer's store and shop as you would normally do. Cash back is automatically credited to your account and you can redeem via check or PayPal money.
New users get up to a $30 bonus after completing their first online purchase of $30 or more. You can check out my Rakuten review.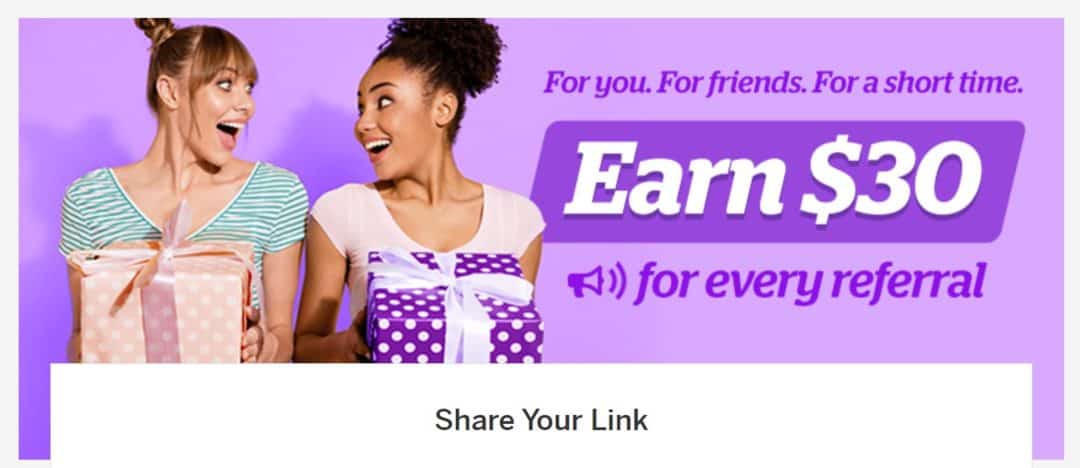 5. Caddle ($1 sign-up bonus)
Available in Canada.
Caddle is somewhat similar to Checkout 51 but is only available in Canada.
The app makes it easy to earn cash back when you purchase groceries and other household items at multiple stores including Walmart, Costco, Loblaws, Sobeys, and several others.
You also get paid to watch video ads and take surveys from retailers.
After redeeming your first offer, you receive a $1 bonus.
Get Free Money With Opinion Sites and Apps
Online survey sites are notorious for paying very little for time spent. However, when you consider that most of the tasks you need to complete to earn cash are mindless, it may or may not be worth your time.
Already mentioned in this post is one of the top sites for paid surveys – Swagbucks. You can use them to earn some cash by taking surveys and doing more than 10 different activities.
Here are other survey sites that give you a sign-up bonus.
6. Daily Rewards ($5 sign-up bonus)
Available in Canada.
This get-paid-to site pays you to answer surveys, play games, watch videos, read emails and refer friends.
Payments are sent through PayPal when your earnings reach $30. You get a $5 bonus as a new member.
Read the full Daily Rewards review.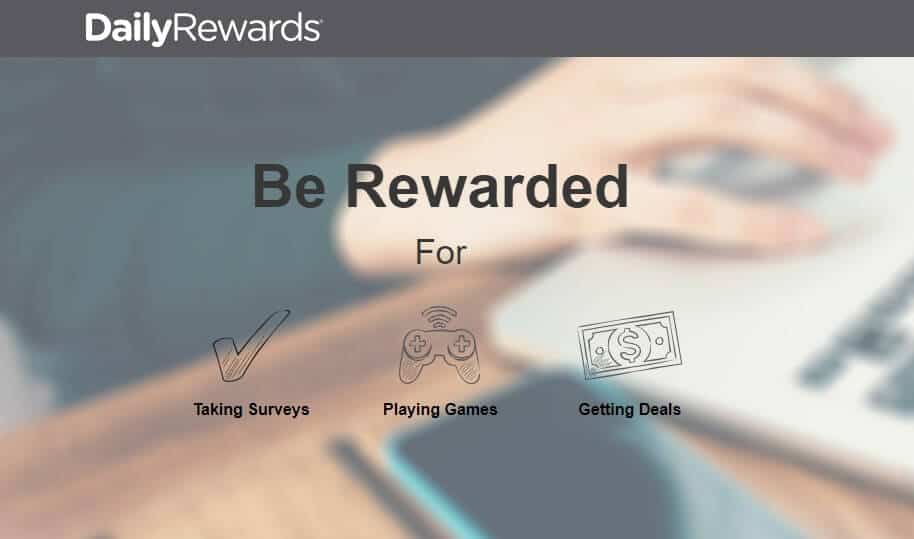 7. Pinecone Research($3 to $5 per survey)
Bonus – Available in Canada and the United States.
Pinecone Research does not offer a sign-up bonus, however, they pay more than the average market research panel with a flat earn rate of at least $3 per survey you complete.
Their minimum payout threshold is pretty low at $3. You can choose to cash out via PayPal, check, gift cards, or prepaid virtual Visa.
The one downside is that membership is by invitation-only and you can use the links below to sign up.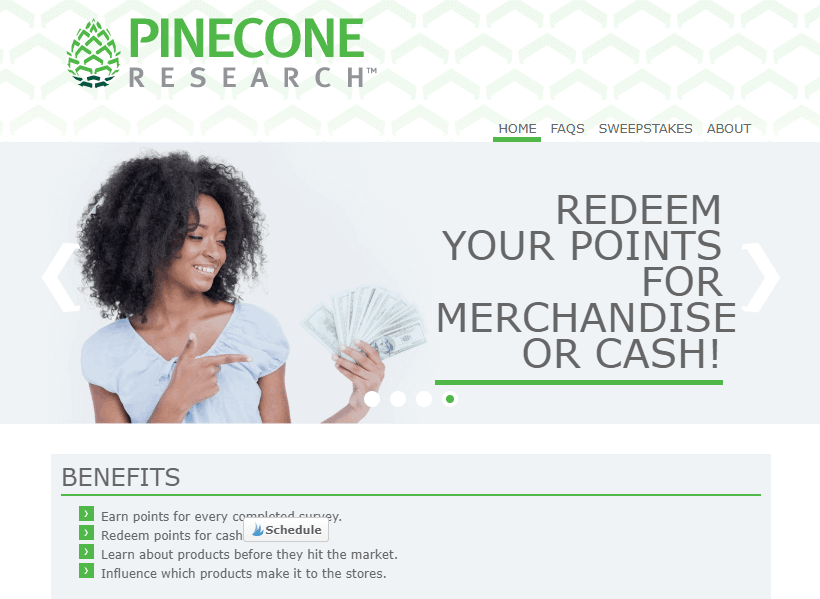 8. Inbox Dollars ($5 sign-up bonus)
Available in the United States. Inbox Dollars is a sister site to Daily Rewards and is only available to U.S. residents.
New members get a $5 bonus for signing up.
Get Free Money With Investment Apps
We already know that the best investment apps can help you build wealth and become rich. It's, therefore, an extra perk when they also offer free money in sign-up bonuses at the same time.
9. Wealthsimple ($75 bonus)
Available in Canada and the United States.
Wealthsimple is one of the most popular online wealth management services (also known as robo-advisors) in North America.
Their low-cost investment service makes it easy for average investors to invest in globally diversified ETFs without the hassle of needing to re-balance their portfolios.
The Wealthsimple app has a roundup function that automatically saves or invests your spare change based on your preferences.
When you sign up for a new Wealthsimple account, you get a $75 cash bonus after depositing at least $500 in your account.
Read our detailed Wealthsimple review.
10. Moka ($5 sign-up bonus)
Available in Canada.
Similar to Acorns in the U.S., Moka (formerly Mylo) is a spare change investing app that makes it easy to invest for your future even when you are unable to set aside large sums of money.
Using Moka, you can round up your purchases to the nearest $1 and invest the difference in low-cost ETFs at a fee of $3 per month. You can also invest more money on a schedule or as a one-time deal.
When you sign up for Moka, you get a $5 bonus after linking your account.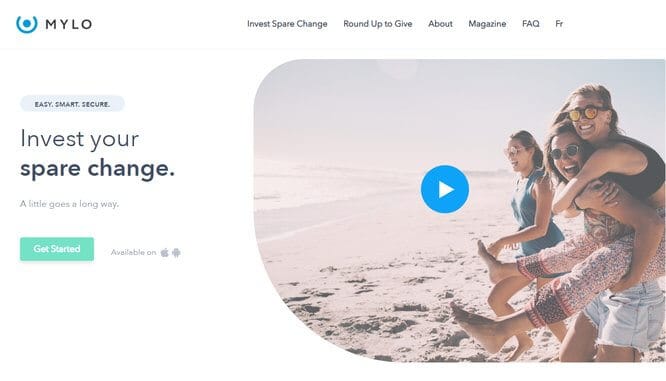 11. Acorns ($5 sign-up bonus)
Available in the United States.
Easily invest your spare change with Acorns and also save for retirement. Depending on the service you opt for, Acorns costs $1, $2, or $3 per month.
Sign up here to get a free $5.
Install an App For Free Money
Install market research apps on your phone that gather data and earn free money.
While this data is supposedly aggregated anonymously, you should probably read their T&C and privacy policy pages to be sure you are comfortable with the data being collected.
12. Mobilexpression ($5+)
Available in Canada and the United States.
Mobilexpression pays you to install their app on your phone for a week to qualify for a free $5 Amazon gift card.
If you keep the app installed for longer than a week, you continue to score rewards.
13. Nielsen Computer and Mobile Panel ($50)
Available in the United States.
This app is managed by one of the world's leading market research companies, Nielsen. Simply install the app on your devices and get rewarded for using it ($50/year).
You can uninstall the app at any time.
If you are a Canadian resident, check out the Nielsen Homescan app which is also managed by The Nielsen Company.
This app rewards you for scanning the barcodes on your grocery purchases and you can get up to $180 in Visa Prepaid cards. My wife received $15 every month ($180 for one year) for scanning once every week.
This was in addition to other points and rewards.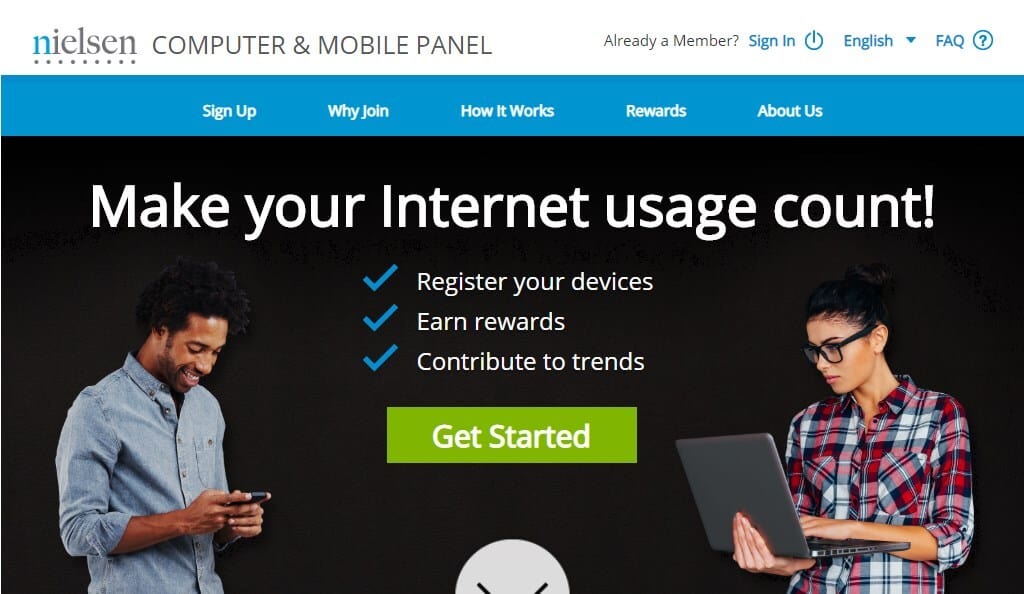 14. Smart Panel ($60)
The Smart Panel is a research study that gathers data relating to anonymous smartphone usage. It is run by Verto Analytics.
When you sign up and install the app, you receive $5 for every 30 days that you keep the app installed plus additional bonuses every 3 months.
Ways To Get Free Money Fast
You can get 'free' money by leveraging your existing assets, ensuring that you are not paying more than necessary for services, staying fit, and more.
15. Open a High-Interest Savings Account ($50+)
The big banks are not paying a lot of interest on savings accounts, and they have not been paying for the better part of a decade.
Find an online bank with a high-interest savings rate and earn more money.
Some of these online banks with better rates may also offer a sign-up bonus (such as $50) e.g. Tangerine and EQ Bank – both in Canada.
16. Use a Cash Back Card ($500+)
The best cash back cards offer rewards on your everyday spending and many do not even have an annual fee. Every year, I score anywhere from $800 to $1,000 in free cash from using my credit cards.
Of course, keep in mind that you need to pay off your balance every month for this strategy to make sense.
17. Get Paid To Lose Weight
If you are already working on reducing your waist size or need an incentive to do so, try HealthyWage.
HealthyWage allows you to set personal weight loss bets or participate in a team weight loss challenge. Winners can win up to $10,000 which is in addition to the benefit of improving their health.
You can also check out the top-rated free app, Sweatcoins, to earn rewards while you walk.
18. Trim
Available in the United States.
Trim automatically scans your bills and finds ways to negotiate them lower. Cable, internet, car insurance…Trim negotiates a better lower deal so you can keep more money in your wallet.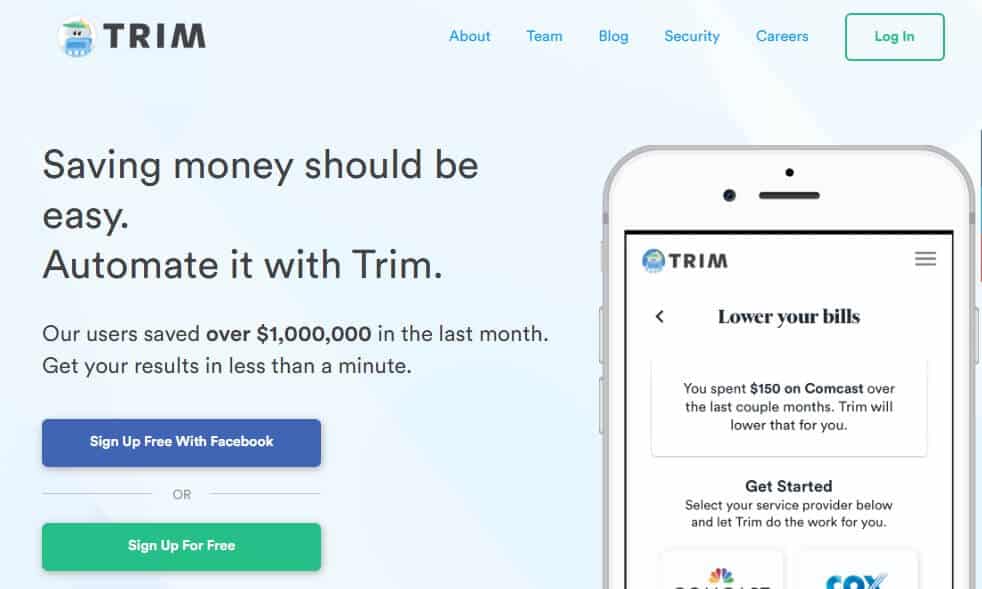 19. Rake In The Birthday Freebies
Why spend on your birthday when you can get tons of freebies?
Check out my list of over 30 birthday freebies you can score in Canada (worth $100+).
20. Cash-in On Baby Freebies
If you are an expecting mom, you can save some money by scoring free baby stuff, samples, gift boxes, and coupons available online.
Check out this list of over 15 baby freebies!
21. Rent Out Your Car
Available in Canada and the United States.
If there are times when your car sits idle on your driveway or in your garage, you may be missing out. List your car on Turo and easily earn $500 per month.
Turo does the vetting and provides up to $2 million in liability insurance. You earn up to 90% of all trip prices. They also provide 24/7 roadside assistance.
Listing your car is free, so why not get started?
You can also drive for DoorDash and deliver groceries and food in your area for cash!
Get Free Money From The Government
Canadians and Americans alike can access opportunities to get free money from the government.
With all the taxes we pay, this one is a no-brainer. Get what you can, when you can.
22. Get Free Money For Your Kids Using The RESP ($500/year)
When you open a Registered Education Savings Plan (Canada) for your kid's future education, the government matches 20% of your contributions up to $500 every year.
This grant money (aka Canada Education Savings Grant) amounts to a free $7,200 that your child can put towards their tuition and college expenses later on.
U.S. citizens can use similar tax-advantaged 529 plans.
23. Maximize Your TFSA Account
The only things that are certain in life are…taxes and death.
But, at least, with the Tax-Free Savings Account (Canada), you can avoid paying taxes twice, first on your salary and then on your investment returns.
Starting at age 18, you accumulate the TFSA contribution room and can invest in a variety of assets within your TFSA account. Income earned on the account is free from taxation for life.
In the U.S., an account that works in a similar fashion is the Roth IRA.
24. Use The Benefits Finder Tool
Available in Canada.
From housing programs to employment insurance, free health programs, and worker's compensation, the Canadian government's Benefits Finder tool can help you find what's available federally and provincially that you qualify for.
25. Claim All Your Tax Deductions
Pay only the taxes you are required to by claiming all the tax deductions relevant to your situation.
Use effective tax software like TurboTax that guarantees you will get the maximum tax refund possible.
26. Claim Your Uncashed CRA Cheques
Approximately $1 billion in unclaimed cheques are being held by the Canada Revenue Agency. You can easily check to see if you have cheques from previous years that have been sent to the wrong addresses and have not yet been cashed.
I have covered in detail how to claim your uncashed cheques via CRA MyAccount here.
27. Claim Forgotten Money
Available in the United States.
There is around $42 billion in unclaimed funds, CDs, trust funds, wages, and uncashed checks sitting around in the U.S. as per the National Association of Unclaimed Property Administration.
Check out Unclaimed Money Search, unclaimed.org, and missingmoney.com to see if you are being owed money.
Any other ways you know to score free money? Leave them in the comments.