Looking for ways to make $100 a day or within a week? You have come to the right place. I will show you how to get yourself out of the rut to make some money when you really need to.
One hundred dollars is not a lot of money, however, it does add up. Over time, the $100 you earn here and there can change your fortunes for good.
Even if you have a steady day job, the various legitimate ways to make money listed in this article can help you:
Increase your income
Pay off debt faster
Realize your financial goals
Save for retirement, and
Become financially free quicker
Read on to learn about how to make money fast ($100 or more) and starting right now. Make sure to bookmark this page for future reference.
How To Make $100 A Day Fast
Whether you want to work from home or are looking for work opportunities online, there are various strategies available for earning 100 bucks these days.
Some of the gigs in this post provide access to quick cash via sign-up bonuses and the completion of simple tasks. Others require a bit of time to set up and continue to make you money (way more than $100) for as long as you remain engaged.
There are also passive income ideas that require little to no effort on your part.
So, while you won't get rich overnight, you can definitely raise extra money to meet your cash needs. You can learn about even more ways to make money by reading our guide on simple ways to make $1000.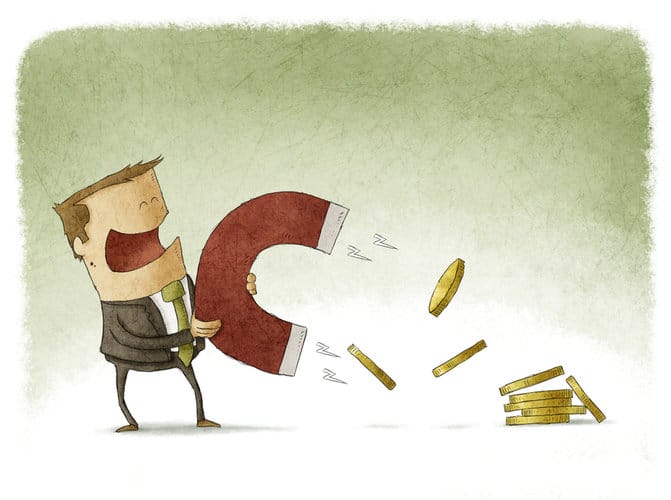 Want to earn a quick bonus, PayPal money, and free gift cards with no previous experience? These practical ideas will help you get started.
1. Find a Bank Sign Up Bonus
Banks make a lot of money from all of us. From high interest rates on credit cards to monthly chequing account fees, banks are all about making $$$. Take a look at the bank promotions and special offers available and see whether you can cash in.
A bank bonus may be in regards to a new chequing, savings, or credit card account and usually has specific requirements you must meet. Read the small print carefully.
Think all you need is $100? A bank sign-up promo may pay you up to $700!
2. Get Paid To Give Your Opinion
Market research companies pay their members to take paid surveys. While there are many scam surveys out there peddling their goods, the best paid survey sites actually pay and are worth checking out.
We have reviewed a ton of survey sites and the three best sites hands down are Survey Junkie, Swagbucks, Branded Surveys, and Pinecone Research.
These surveys have paid their members millions of dollars in rewards and have great ratings online. You can learn more about them by reading the reviews below.
It takes a lot of work to make $100 a day by answering surveys. While there are survey sites that pay $50 a pop, the opportunities are few and far between.
3. Make Money With Cash Back Apps
Get paid to shop online by earning cash back on most of your purchases. For example, using the KOHO app and reloadable prepaid card, you earn up to 2% cash back on all debit purchases. You also get a $20 bonus when you sign up and make your first purchase!
For most of my online shopping, I use Rakuten and have found that it is great for discounts. It also has more than 3,000 listed retailers and pays a $30 bonus when you sign up and complete your first purchase.
Canadians can also check out Caddle and if you live in the U.S., you can earn cash back using Ibotta and MyPoints.
Here is a list of cash back sites like Rakuten.
4. Become a Proofreader
Proofreaders can earn $20 to $40 per hour and do not require a degree to get jobs online.
If you have a knack for picking up errors in written documents and have an eye for formatting, grammar, and punctuation, this gig could be for you.
You can work as a freelance proofreader from the comfort of your home and earn up to $50,000 per year. Sign up for this proofreading workshop to learn more.
When you are ready, you can find jobs on FlexJobs, Upwork, Fiverr, and Freelancer. To make $100, you should aim to find a gig(s) that takes about 5 hours to complete.
5. Watch Videos For Money
When you are watching TV or just relaxing, monetize your time by visiting sites that pay you to watch video ads.
Two of these sites are Daily Rewards and InboxDollars and both of them give you a $5 welcome bonus.
Earning cash this way is easy peasy. You click on a video ad and keep it running on your smartphone while completing other tasks.
While you can easily cash out your balance when it reaches $10, it will take a week or longer to get $100 from this hustle alone.
You can learn more about these sites in my Daily rewards review and InboxDollars review.
Make $100 a Day With Side Gigs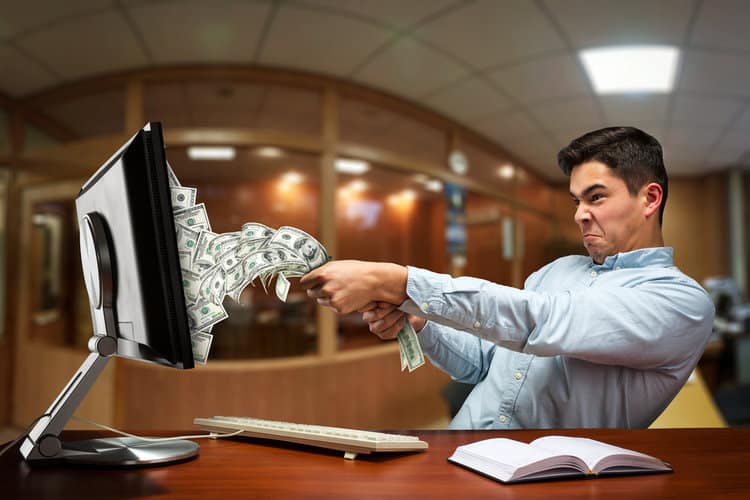 Today's economy is fast becoming one where a majority of people work remotely and rarely show up to any formal office for their day-to-day duties.
Side hustles are flexible allowing you to work as your schedule permits. Many of these are also great jobs for students to make money.
6. Refer Friends and Earn $100
There are hundreds of sites and apps offering people a bonus when they sign up. They also provide a referral bonus.
If you are already using a service that's great and they pay a bonus, you can forward your referral link to friends and you can both enjoy the free bonus that follows.
Here are 30+ sites where you can earn by referring others. Hint: The sign-up bonuses are up to $70 per referral.
7. Open an Online Store
Sign up for a free account with Shopify, an e-commerce platform that provides you with everything you need to get your store running in a few clicks.
Find a product niche you are comfortable with and make sure to match your brand name with the type of products in your niche. Choose a payment platform and start to market your business.
Dropshipping is the key to starting an online retail business with little to no capital. Find suppliers who make and ship products directly to buyers. You simply copy the products from these companies to your store, add your own prices, and when someone makes a purchase, the company ships the product to them directly and you get paid.
One example of a dropshipping company is AliExpress. The Oberlo app on Shopify makes importing products from AliExpress to your online store very easy.
8. Start a Blog
Frankly put, a blog falls into the category of projects that take some time before you reap any rewards. That being said, if you are able to put in the work, a blog can make you money well beyond your expectations.
You can use a blog to offer online courses, educational content, a podcast, affiliate marketing, sponsored posts, or a combination of these. Bloggers can earn up to six figures per month.
I have put together a guide that covers all the nitty-gritty details for starting your own blog. Learn more in this 6-step blogging guide about how to start a profitable blog with a monthly expense of less than $5.
9. Deliver Groceries in your Area
Have a car and some time on your hands? Get on the road as an independent driver for Postmates, Doordash, and Instacart, and deliver groceries for money.
It's not just for groceries. These companies pay people to work part-time and full-time delivering food, drinks, and other items from local restaurants.
You can earn up to $20 per hour while also keeping all the tips people pay you. After a day of work (7-8 hour shift), you should have at least $100 at your disposal!
Sign up for DoorDash.
You can also learn about becoming an Instacart Shopper.
10. Become a Mystery Shopper
Mystery shoppers accept assignments to visit a store, restaurant, salon, car dealership, and other service locations and to provide feedback on their experience.
You may be asked to evaluate the customer service you received, quality of the food, cleanliness of the store, stocking levels, friendliness of the staff, and more.
Following your visit, simply jump online to complete the questionnaire detailing your findings and get paid.
Mystery shoppers earn up to $75 per assignment and you can sign up for gigs at companies such as Lanla, Market Force, Premier Service, Bestmark, and others.
11. Rent Out Your Car
Let your car make some money instead of sitting idle on your driveway where it's not being used. Turo and Hyrecar are car-sharing companies that pay you to rent out your car.
The companies provide insurance coverage and vet renters before allowing them to take your car. You set your prices and get paid within days after a ride is completed.
As per Turo, renters earn an average of $620 per month on their platform.
Make $100 With Passive Income Ideas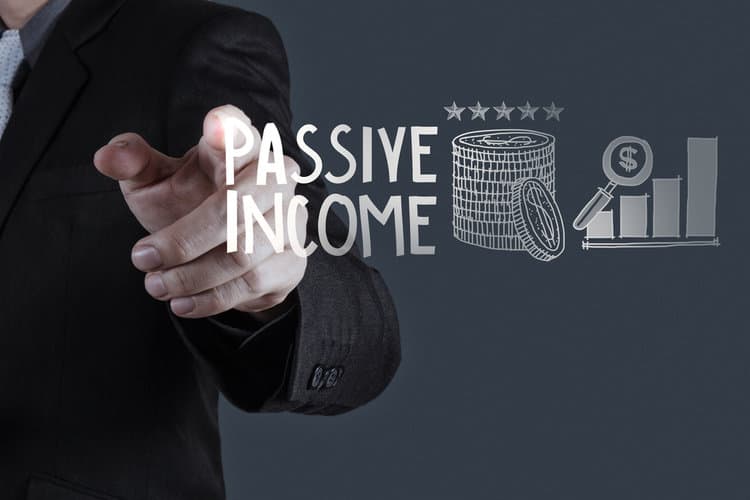 These passive income strategies can help you earn much more than $100 over time and require very little effort.
12. Invest Your Spare Change
Micro-investing apps round up your spare change and invest the difference in a low-cost investment portfolio that earns returns.
Perhaps you have found it challenging to put cash aside in a savings or investment account in the past. These investment apps put your small change to work so that you don't even feel the impact on your wallet and over time, are better for it.
In addition, many of these apps offer sign-up bonuses…as high as $50.
Moka (Canada): Sign up and get a $5 bonus after connecting your bank account. Learn more about it in this Moka review.
Wealthsimple (Canada): Get a $25 cash bonus when you open your account with at least $500. Get more details in this review.
Acorns (United States): Get a $5 welcome bonus. The app is only available in the United States.
13. Use a High Interest Savings Account
The interest rates on savings have become so low that you can just as well put your money under your pillow and not be worse off…seriously!
That being said, there are high-interest savings accounts that are worth your time and pay a significant interest rate on your savings.
14. Switch Your Chequing Accounts
Canadians pay around $200 per year in chequing account fees.
Avoid paying a $5 to $35 monthly maintenance fee by opting for a free chequing account that offers free unlimited transactions.
The fee savings alone can top $200 every year and is extra cash available to pay for other things. And there are many bank promo offers for chequing accounts these days that can cover your $100 need.
15. Try Affiliate Marketing
Affiliate marketing involves earning commissions when you sell someone else's products and services. With everyone shopping online these days, you can easily promote a product or service using your referral links on social media platforms.
There's no need to hold inventory. People click on your links and are taken to the company's website where a sale is completed. You earn commissions for every sale and this can range from a few dollars to several thousands of dollars.
With the right products, strategy, and audience, you could easily make $100 within a day.
16. Buy and Sell Stocks
If you are comfortable trading the stock markets, you can make a tidy fortune over time. Even better, you can now buy and sell stocks online without paying hefty commissions.
Wealthsimple Trade is a free stock trading platform in Canada. In the U.S., you can try Robinhood.
While day trading is not recommended, especially if you are hard up for money, it is very possible to earn $100 or more within a day. Just be cautious as this is a highly risky venture.
17. Trade Bitcoin
I don't consider Bitcoin to be a traditional investment asset. However, if you are into cryptocurrencies or have some fun money to play around with, you could potentially make some serious money.
There are many sketchy bitcoin platforms out there. Minimize the risk of losing all your money by only dealing with reputable bitcoin exchanges and wallets.
One platform that offers bitcoin trading in Canada is Wealthsimple Crypto ($25 bonus). You can get more details about their services in this Wealthsimple Crypto review.
Make $100 With Work From Home Jobs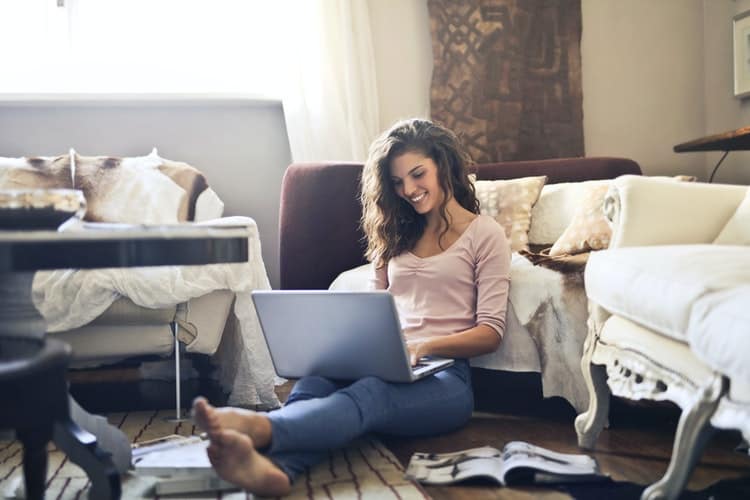 Work from home jobs offer flexibility and are excellent for stay-at-home moms and college students.
18. Teach Kids English Online
Become an online tutor and help kids learn English as a second language. VIPKid is one of the most popular tutoring platforms in Canada and the U.S.
Online English tutors earn $15 to $20 on average.
EF Education First and Qkids are examples of other platforms offering tutoring jobs. Many of these sites require you to have a degree, although, that's not always the case.
19. Petsit or Walk Dogs
If you are an animal lover, this gig could easily make you $100 on a weekend.
Rover.com is the largest network of dog walkers and pet sitters in the world. Residents of 14,000+ cities use the app to find someone who can take their dog out for a walk, provide doggy daycare or house-sitting services.
A pet sitter can earn up to $200 per week if they take on multiple clients.
20. Start Freelancing
Become a freelancer and offer services to individuals and businesses in need of a:
Virtual assistant
Freelance writer
Proofreader
Social media manager
Transcriptionist
Bookkeeper
Web or graphic designer, and more
There are lots of jobs and simple tasks available on freelance sites including FlexJobs and Fiverr. Each gig can earn anywhere between $5 and $500. In some cases, you can earn more.
21. Rent Out Your Spare Room
If there is an empty room in your house, rent it out to a guest in exchange for rent.
You can list your room or home on Airbnb for free. They offer up to $2 million in insurance against damage and accidents, and you set the prices and rules that guests must agree to.
Payment is made to you either by PayPal or direct deposit. Whether you rent a room or your entire home, Airbnb can help you easily make $100+ within a day.
22. Rent Out Your Parking Spot
Similar to renting out a room, you can also rent out your parking space.
Rover Parking is considered to be the Airbnb of parking in Canada. If you live near a popular tourist destination, downtown, stadium, or events centre, you can easily earn $200 to $300 per month for your spot.
Other parking apps include WhereiPark and JustPark.
Other Ways To Make $100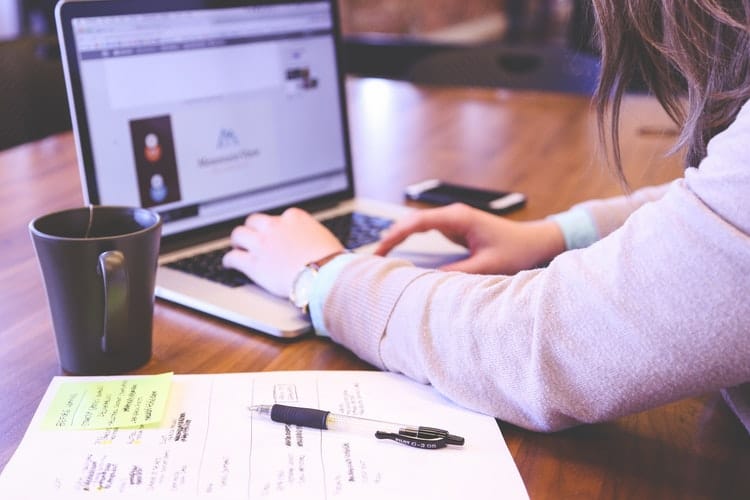 23. Play Games Online
You can sign up for sites that pay you to play games online.
Mistplay is an app that pays you to play games on Android devices and iPhones. You earn points you can redeem for Amazon gift cards, iTunes, Nintendo, and Visa prepaid gift cards.
You can also play games and make money with:
24. Get Paid To Walk
In a perfect world, you get paid to exercise and improve your health. Right?
Well, that's what the innovative Sweatcoin app offers its users. You earn sweatcoins when you walk, use the treadmill, and bike.
You can later redeem your coins for PayPal cash, Apple devices, sports gear, and other merchandise. Get more details in this Sweatcoin review.
25. Negotiate Your Bills
Review your monthly bills and look for savings. The Trim Financial Manager app automatically helps you to find savings on phones, cable, internet, and utility bills. It also cancels your unused subscriptions. Trim is only available in the U.S.
In Canada, you can try the Paytm app. This app gives you points for paying your bills, however, I should point out that it is no longer as useful as it once was.
Shop around and make sure you are not paying too much for a car or home insurance.
26. Get Paid To Surf The Web
Yes, there are sites that pay you to browse the internet, even though you won't earn a lot of money.
Qmee is a free browser you can use on desktop or mobile to search the internet and shop online. The site also offers paid surveys and you can earn real cash.
The Mobilexpression app (iPhone) or (Android) gives you a $10 Amazon gift card when you install it for 7 days. Learn more in this Mobilexpression review.
Lastly, you can join Microsoft Rewards to earn rewards when you browse using the Bing search engine.
27. Cut Your Food Expenses
Save $100 or more per week by slashing how much you spend on food. The $5 Meal Plan provides nutritious, tasty, and cheap meal plans that help your budget and increase your savings.
Looking for other ways to save money? Check out our list of 100 smart saving tips.
28. Make Money Selling Ebooks
The idea of going through the rigors of publishing a book the traditional way has resulted in many would-be authors simply giving up on their dreams.
However, it has never been easier to write a book, self-publish it on sites like Amazon, and make money.
You can write about pretty much anything and sell it to earn extra cash. A good starting point for new ebook writers is the eBook Academy where you will learn how to create your ebook from scratch.
29. Pay Off High Interest Debt
Credit card debt comes with high interest fees that can top 20% of your debt every year.
Prioritize paying off your credit card balance, student loans, car loans, and even your mortgage early. You save on the interest fees and this can run into thousands of dollars.
If you are carrying hefty consumer debt, consider refinancing at a lower interest rate when rates are low.
30. Sell Unused Stuff
Have unused clothes, old textbooks, games, gift cards, electronics, etc. laying around your home? Sell them online for money through the Facebook marketplace, eBay, Kijiji, or Craigslist. You can also hold a garage sale once a year to get rid of clutter in and around your home.
Final Thoughts
How can I make $100 a day or per week?
Simply apply the tips detailed above to earn $100 and more. In addition, don't forget to see whether you can ask your employer for a raise or if you can pick up an extra shift.
Combine multiple gigs to increase your earning capacity.