A kids' or youth savings account provides a great opportunity for parents to teach their children about money starting at an early age.
Given that the level of financial literacy in Canada is not where it should be, getting kids in the know when they are young and most receptive to learning can help them get started on the right footing and primed for financial success.
How to save money. The magic of compound interest. Time value of money. Debt. Credit. Delayed gratification…and more. These are all valuable life skills your child can learn when they open their first bank account.
Looking to open a savings account for your kids? Take a look at the list of some of the best savings accounts for kids in Canada below.
Best Bank Accounts For Kids in Canada
Most savings accounts for kids are designed to cater to them until they reach age 18 or the age of the majority in their province.
To make it worthwhile, ensure that the account you sign them up for has no monthly fee and allows a reasonable number of transactions per month for free.
The savings account should also offer to pay interest so that your child can watch their balance grow with time for a practical and valuable lesson on investment returns and compounding interest.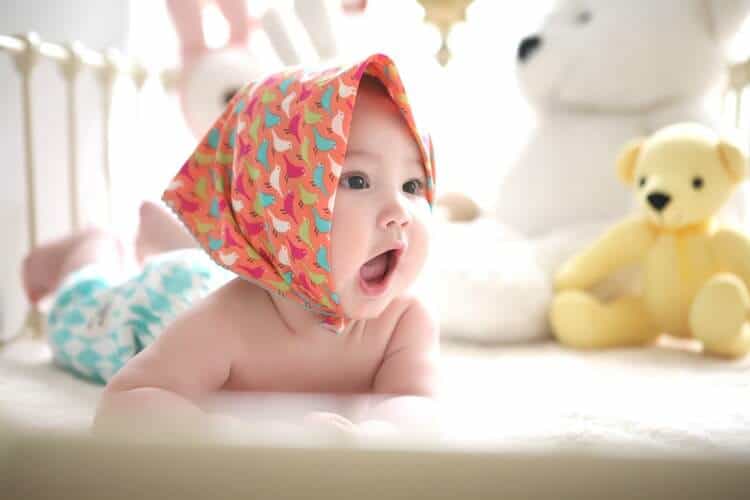 1. Tangerine Children's Savings Account
To open a children's savings account at Tangerine, the kid's parent or legal guardian must have an existing account at the bank. Kids get their own account numbers and can easily log in to view their transactions and monitor their balances.
Tangerine's children's savings account offers:
0.20% interest rate
No monthly fees
No minimum balance
Free and unlimited transactions
Automatic savings plan
Access to 3,500 free ATMs in Canada
If you are not currently a client of Tangerine, you will need to first open an account and then simply add an account for your child.
Read my complete Tangerine review.
2. CIBC Advantage For Youth Account
This account is for Canadians who are 18 years or younger. When your kid turns 19, their CIBC Advantage for Youth automatically converts to the CIBC Premium Growth Account.
The CIBC Youth Account offers:
Unlimited free transactions including Interac e-Transfers
No monthly fees
0.05% interest rate which is calculated daily and paid monthly
Access to thousands of free ATMs across Canada
Non-CIBC ATM withdrawals cost $2 per transaction
3. Scotiabank Getting There Savings Account
The Scotiabank Getting There Savings Account has the following features:
No monthly fees
Unlimited debit transactions and 2 free Interac e-Transfers per month
Up to 0.10% tiered interest rate
Automatic savings plan
Earn SCENE rewards using the SCENE Visa Debit
Access to 55,000 ATMs
Non-Scotia ATM withdrawals cost $1.50
Here's a review of Scotiabank's Savings Accounts.
4. Canadian Western Bank Youth Account
The Canadian Western Bank's Youth Account is for kids aged 18 and under and offers:
No monthly fees
Unlimited transactions with free access to THE EXCHANGE Network of ATMs
Up to 0.50% tiered interest rate
5. TD Youth Account
The TD Youth Account combines the benefits of a chequing and savings account and offers:
No monthly fees
25 transactions per month (additional transactions cost $1.25 each)
No minimum balance
Tiered interest rate up to 0.01%
Automatic savings plan
This account is the same as TD's student chequing account and your child can keep it until age 23 after which they need proof of enrollment in full-time post-secondary education to keep it fee-free.
6. RBC Leo's Young Savers Account
The RBC Leo's Young Savers Account is designed for kids aged 12 years and under. It offers:
No monthly fees
Free unlimited Interac e-Transfers
15 free debits per month (excess debits cost $1 each)
$25 bonus when you open a new account
0.01% interest rate
Non-RBC ATM withdrawals cost $2-$3 per transaction within Canada
Here is a review of RBC's Student Credit Cards.
7. BMO Plus Plan Youth Chequing Account
Your kids (12 years and younger) can get a free (depending on your own personal account with the bank) BMO Plus Plan Chequing Account that offers:
No monthly fees
30 transactions per month and Interac e-Transfers
Premium rate savings account with 0.05% interest
Non-BMO ATM withdrawals cost $2 per transaction in Canada
Kids aged 13 to 19 years can open a discounted Performance or Premium Chequing Plan.
Kids or youth accounts that do not pay interest on account balances include:
8. National Bank Youth Account
National Bank offers a minimalist Chequing account for children who are 17 years of age or younger. It offers:
No monthly fees
12 monthly free transactions including 2 in-branch transactions (costs $1.50 each after)
No minimum balance
9. Laurentian Bank Youth Account
The Laurentian Bank Youth Account is for kids under 18. It offers:
No monthly fees
Unlimited free transactions, including 2 in-branch transactions
Free paper and electronic bank statements
Find out more about Manulife's Advantage Account.
Opening a Child's Bank Account in Canada
Depending on the bank, the process and documentary requirements may vary a bit, but usually involves:
An appointment at the branch of your choice.
You will need to provide your kid's social insurance number, a copy of their ID (e.g. Passport), and/or birth certificate.
Legal guardian's (parent) details.
Accounts opened when a child is 6 years or younger are referred to as trust accounts and you as the parent maintains full control and responsibility for it.
As your kids grow older, show them the ins and outs of their accounts so they can start to develop good financial habits and learn crucial money management skills that will help them throughout their lives.
If you are looking for a personal savings account for yourself that pays a lot more interest than the big banks, the no-fee EQ Bank Savings Plus Account is worth checking out. You earn one of the highest savings interest rates in Canada and get access to unlimited free transactions, bill payments, and Interac e-Transfers.
Learn more in this EQ Bank review.
Related reading:
Do you know of a better savings rate for kid's savings accounts in Canada? Let us know in the comments!