In this article, we discuss the top 11 jobs you can do from your phone, most of which can be done with no experience.
Are you looking to switch careers or want to find a way to make extra money at home? Thanks to today's digital world, there are many ways you can make money from your phone.
Tons of people have found success working part-time using their mobile phones. Jobs like online tutors, Uber drivers, and YouTubers can all be done exclusively from your phone, making you decent money.
Part-Time Jobs Using Your Mobile Phone
Here are 11 of the best side jobs you can do from your phone in 2023.
1. Survey Taker
Survey websites allow you to take online surveys and get points for each questionnaire or task completed. You can redeem points for gift cards, virtual prepaid cards, and cash or PayPal.
You can take surveys in your free time with no structured hours. Many of these websites offer other ways to make money as well, such as watching advertisements, searching the web, playing games, and more.
Remember that you won't get rich taking surveys, as the payouts are generally very small. However, using these sites often and looking out for higher-paying surveys is the way to make the most cash.
Taking surveys is one of the easiest jobs you can do from your phone. Some popular survey-taking websites include:
Swagbucks
Earn points for taking surveys, shopping online at specific retailers, watching advertisements, playing games, browsing the web, and more.
You can redeem your points starting at $3 or 300 points for cash with PayPal or gift cards. Get a $5 bonus when you sign up and complete your first surveys.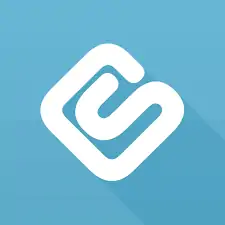 $5 welcome bonus
10+ different ways to make money
Low payout threshold from $3
Cash-out with PayPal, gift cards, etc.
Survey Junkie
Take surveys and questionnaires to earn some extra cash. Survey Junkie has a low cash out threshold of $10, with fast payments through PayPal or Dwolla. Sign up here.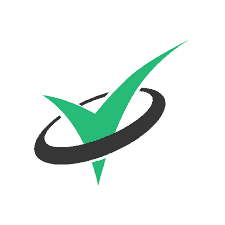 Get paid to take surveys
Low cashout threshold of $10
Fast payments via PayPal or gift cards
Up to $5 per completed survey
Branded Surveys
Earn points by taking surveys, testing new products, and participating in online focus groups with Branded Surveys. You can cash out your earnings starting at $5 and redeem them for gift cards or cash through PayPal.

Get free points when you join
Earn up to $5 per completed survey
Low payout threshold of $10
Cash out using Paypal and gift cards
Pinecone Research
With Pinecone Research, earn points by taking surveys, testing, and reviewing services. You generally earn $3 per survey and can redeem your points for virtual prepaid cards, gift cards, and cash through a bank transfer.

$3 per survey (10-20 minutes each)
Redeem points for cash or prizes
Low-minimum payout threshold
Multiple rewards redemption options
PrizeRebel
A popular survey website in multiple countries, PrizeRebel allows users to complete surveys, refer friends, and watch videos to earn points. You can redeem your points for gift cards starting at $2.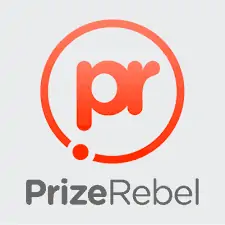 Popular survey site in several countries
Offers several ways to make money
Multiple payout options incl. PayPal
Low payout threshold starts at $2
2. Social Media Influencer
Opportunities to become a social media influencer on apps like Instagram and TikTok are abundant and have grown dramatically in the past few years.
Influencer marketing is a big part of many brands' marketing strategies, and they're always looking for influencers to help them grow.
To become a social media influencer, focus on a specific niche like fashion, makeup, or travel and create content surrounding it. Post regularly and connect with your audience and brands you'd like to work with.
It can take some time to grow your brand and audience, but hard work and consistency pay off.
Small influencers can make around $40,000 to $100,000 annually, and top influencers can earn tens of thousands of dollars per post.
3. Uber Driver
If you have a car and don't mind driving people around, becoming an Uber driver can be a very lucrative side gig. Some people even drive for Uber full-time and make a decent salary.
To sign up for Uber, you need to meet the requirements like having a valid driver's license and a newer model car. Once you're approved, you can drive for Uber anytime you like, with no set hours or schedule.
In Canada, Uber drivers make around $19.14 per hour, or $37,323 per year, according to Talent.com. Uber drivers in larger cities or during peak times can make even more.
Become a Delivery Driver With Uber Eats
Uber Eats is one of the best food delivery platforms available in thousands of cities worldwide.
You can sign up to become a delivery driver with Uber Eats if you have a valid driver's license, a 2- or 4-door car less than 20 years old, proof of vehicle insurance, and are at least 21 years old. You will also need to pass a background check.
You can deliver as many or as few hours as you want on your schedule and cash out earnings easily. You also keep 100% of the tips you get. This side gig is a great way to bring in extra income.


4. YouTuber
Posting videos on YouTube is a common way to make some extra money on the side. If you post regularly and build up an audience, you can earn money from ads, affiliate links, and sponsorships.
You don't need a camera or any fancy equipment to get started. You can use your phone to film videos and even upload them directly on the YouTube app.
To get started, choose a niche and post videos regularly. It may take some time to build up your audience, but once you reach 1,000 subscribers, you can start earning money from Google AdSense.
The average YouTube channel can earn around $18 per 1,000 ad views. YouTubers with 1 million subscribers make around $60,000 per year or more.
5. App Tester
Testing apps is one of the easiest side jobs you can do from your phone. Since you're already using your phone, why not put it to good use and earn some extra cash?
You can make extra money by simply performing tasks on your smartphone or mobile device and providing feedback to developers.
Many companies like UserTesting and TryMyUI pay between $10 to $60 per test. You can also find app testing opportunities on freelance websites and online job boards.
Like taking surveys, you won't get rich testing mobile apps, but it's a good way to earn a few extra dollars here and there.
6. Online Tutor
Almost anyone can become an online tutor. If you're good at a certain subject and like teaching others, this is a great job you can do from your phone.
Many websites like tutor.com, Chegg, and Magic Ears are almost always looking for tutors. Some websites require a bachelor's degree or equivalent, while others don't.
If you don't have a degree but are proficient in a certain subject like English, math, or science, you can look for tutoring jobs on freelance websites like Upwork or Freelancer.
Many online tutors work 10-15 hours per week and earn around $17 to $18 per hour.
7. Online Store Owner
If you want to start a business selling things online, opening an online store on a platform like Shopify can be very profitable.
It will generally take some time to get established and make sales, but once you have a store up and running, you can earn a steady income stream.
E-commerce stores take a lot of work and creativity, but with the right marketing tools, you can be selling within a few days or weeks.
Many e-commerce brands make anywhere between $1,000 and $100,000 per month.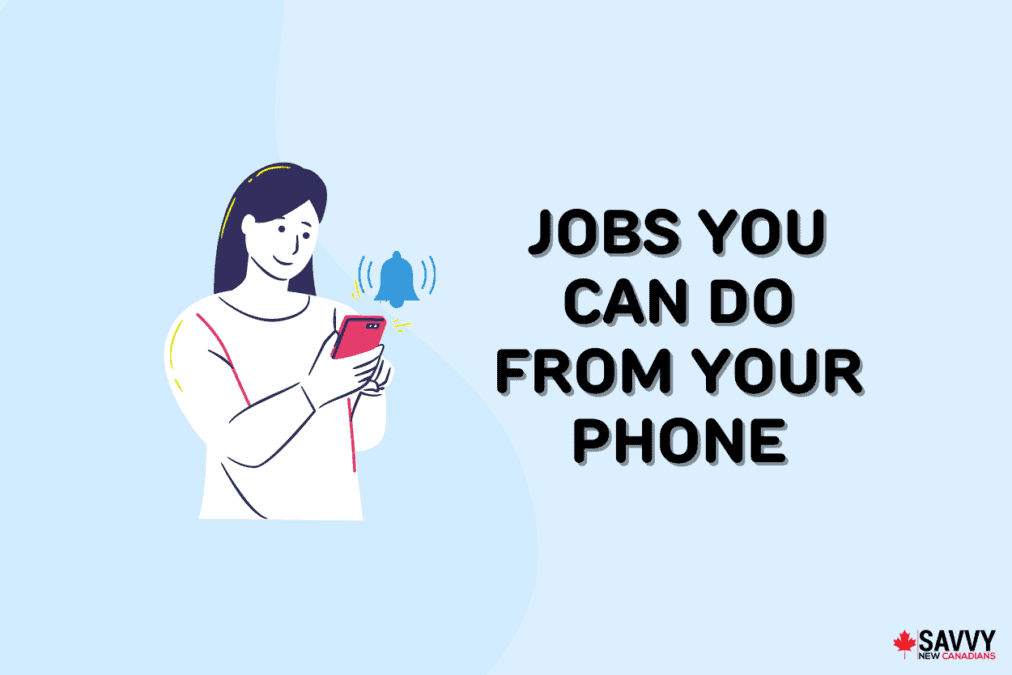 8. DoorDash Driver
If you have a car, bike, or scooter, you could put it to good use and make money delivering food with DoorDash, a popular food delivery app always looking for drivers.
To get started, apply to become a Dasher. Once approved, you can take as many deliveries as you want, on your own schedule. All you need for this job is your phone and a vehicle.
DoorDash drivers earn a base pay of $2 to over $10 per delivery and keep 100% of customer tips.
There is no guaranteed wage, and tips always vary, but DoorDash drivers make an average of $21.88 per hour and even more at peak times.
Read my full DoorDash driver review here.
9. Photographer
If you like taking photos and have an eye for detail, consider doing photography in your spare time. Though you may need to invest in a camera for this one, it's a great way to make extra money from home.
As a photographer, you could be employed by a studio, magazine, newspaper, or even be self-employed and create your own business.
You don't even have to go to school for photography; many professionals are self-taught.
The average salary of a photographer in Canada is $39,000 per year or $20 per hour. You could make more or less depending on the company you work for or if you're freelance.
10. Customer Support Agent
Customer service agents are in high demand. For many of these jobs, all you need is a phone and/or computer to work from home.
As a customer service representative, you take customer calls, answer questions and concerns, and resolve complaints. It isn't hard to get started, and most companies will offer training before starting your role.
Some roles require only text communication, while others need you to speak to the customer on the phone.
Customer support agents in Canada make an average base salary of $17.63 per hour, according to Indeed.
11. Dog Walker
If you live in a big city or an area with many dogs, you can easily become a dog walker or pet sitter.
With apps like Rover, you can set up a profile and take dog walking and pet-sitting jobs. You can board pets in your home, do overnight stays, or do drop-in visits.
All communication and payments are made through the app, so your smartphone is all you need for this job.
On Rover, you set your rates. You can earn an average of $20 for a 30-minute walk and charge up to $70 per day for pet sitting.
Want to learn more? Read my full Rover review.
Conclusion
While it can be easy to get started with some of these jobs and work from your phone, you will likely need a laptop or computer as well.
Keep in mind that jobs like survey taker and app tester will not make you rich, so you'll need to have another guaranteed income stream.
However, if you have some free time and want to look for side jobs you can do from your phone, consider looking into the ones listed in this article.
Related: